The Irish American Archives Society (IAAS) was founded in 1994 to support the collection and preservation of archival materials that document the history of the Irish American experience in northeast Ohio. The primary goal of the IAAS has been to raise funds to build and maintain an Irish American Archives at the Western Reserve Historical Society (WRHS), the area's largest repository of materials for ethnic studies. A second goal of IAAS has been to support the development of exhibitions, books and other publications that draw on local collections to tell the stories of Irish immigrants.
The Walks of Life Award was instituted by the Irish American Archives Society in order to honor individuals of Irish descent who have made an extraordinary contribution to their community in their chosen "Walk of Life." Hundreds of Cleveland's Irish and their friends came together on February 26, 2015 to honor three distinguished recipients with the Walks of Life Award and two non-Irish recipients of the new Thomas F. Campbell Award. IAAS President Thomas Corrigan served as MC of the program.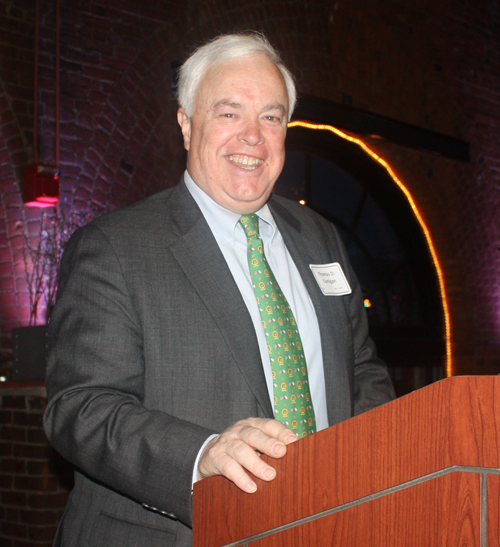 IAAS President Thomas Corrigan



Deacon Ray Daull gave the invocation.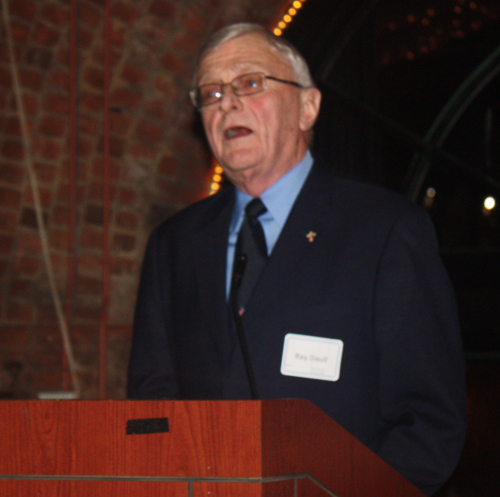 Deacon Ray Daull



After Dinner, Tom Corrigan welcomed the crowd and explained the mission of the Society: to preserve and present information about the history of the Irish American experience in northeast Ohio.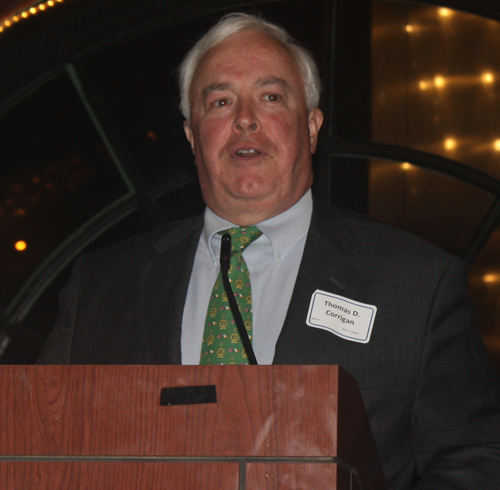 Tom Corrigan



Terry Joyce, business manager of Building Laborers' Union Local 310 and president of the Cleveland Building Trades Council, was honored with the 2015 Walks of Life Award.

(Please excuse the hardware malfunction which affected the video half way through).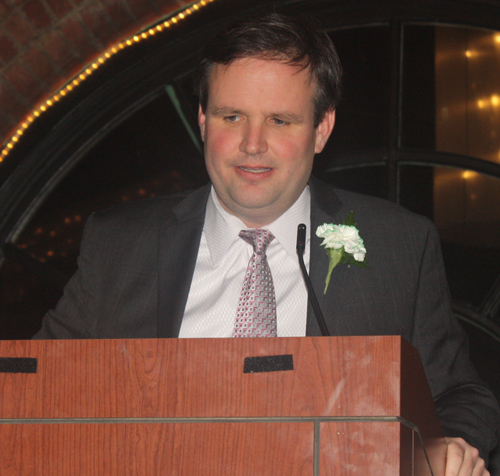 Terry Joyce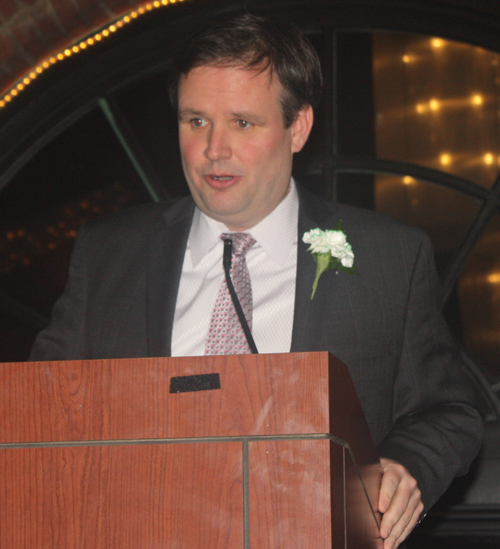 Terry Joyce



The next honoree was Linda Kane, senior vice president and treasurer of Forest City Enterprises Inc.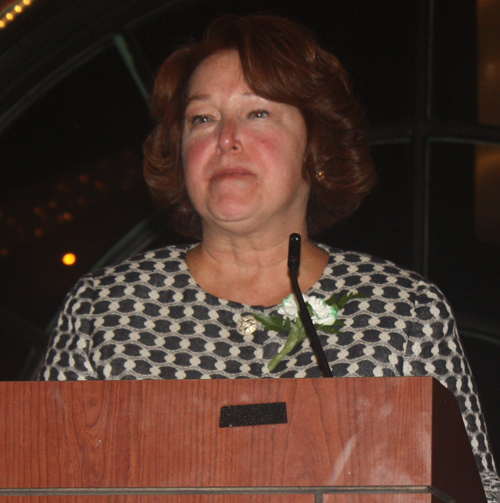 Linda Kane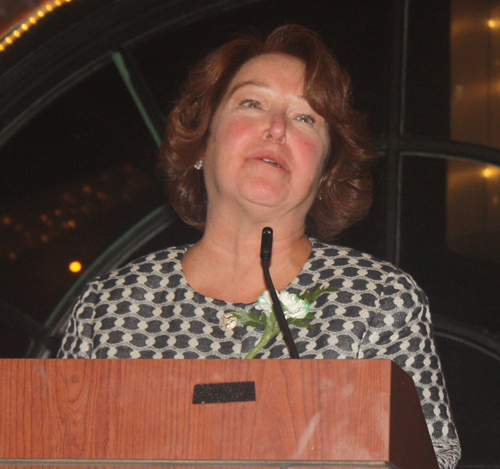 Linda Kane



The third honoree was Patrick McLaughlin, Vietnam Veteran and former US Attorney for the Northern District of Ohio.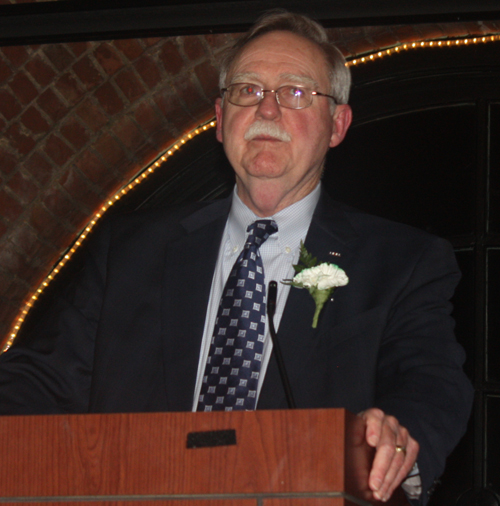 Patrick McLaughlin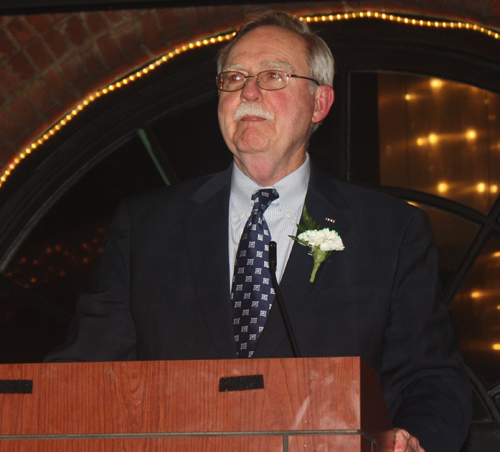 Patrick McLaughlin



Tom Corrigan then told of the special first non-Irish awards, the Thomas F. Campbell Awards, named after the IAAS founder. The honorees were Judge Raymond Pianka and Councilman Matt Zone who were designated as Community Champions of the Johnny Kilbane Sculpture Project.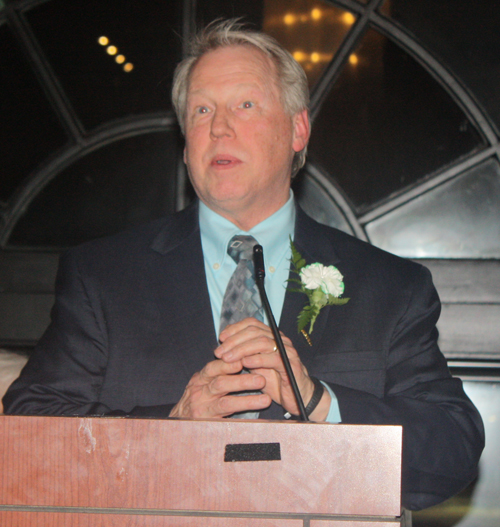 Judge Raymond Pianka


---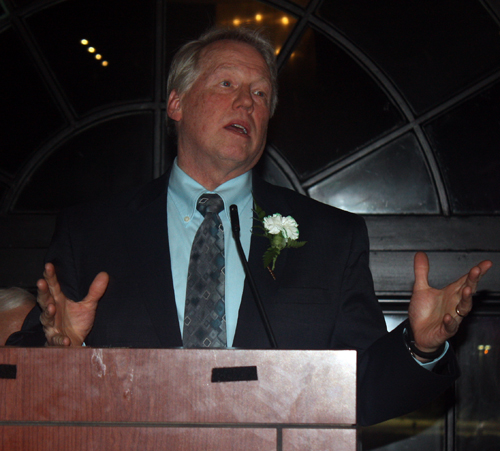 Judge Raymond Pianka


---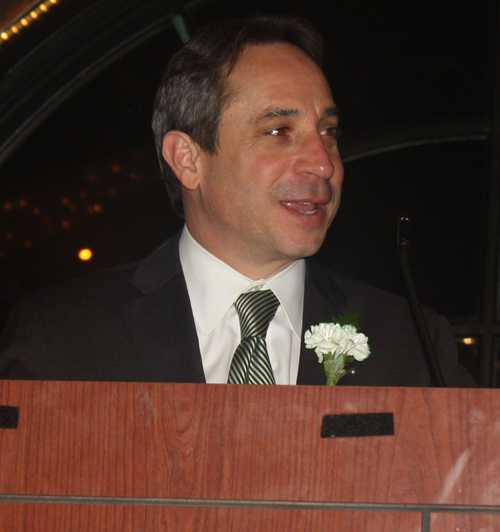 Councilman Matt Zone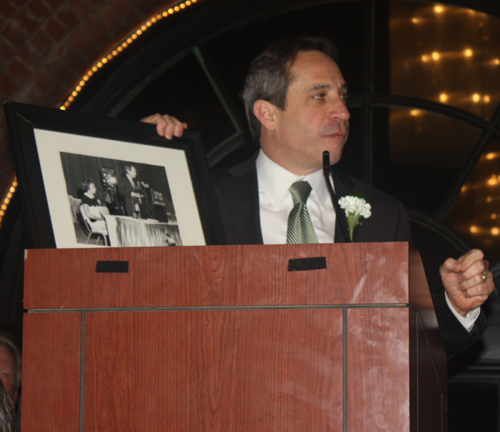 Councilman Matt Zone



***

Stay informed about the local Irish community by signing up for the free Irish (or any specific group) eNews mailings. You can select other groups as well. It's easy and free.

Fill out the form for the free Irish eNews.

***

---
Enjoy these photos of some of the attendees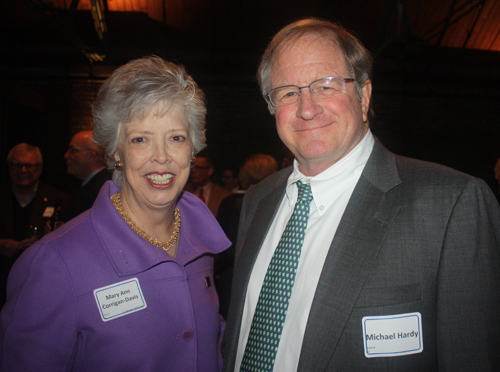 Mary Ann Corrigan-Davis and Mike Hardy


---


Maggie Lynch and Jay Gallagher


---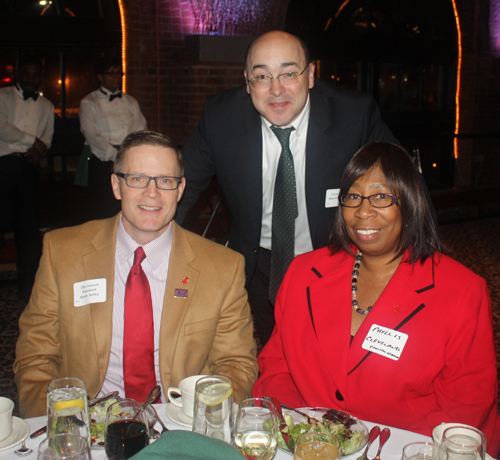 Cleveland City Council's Kevin Kelley,
Martin Keane and Phyllis Cleveland


---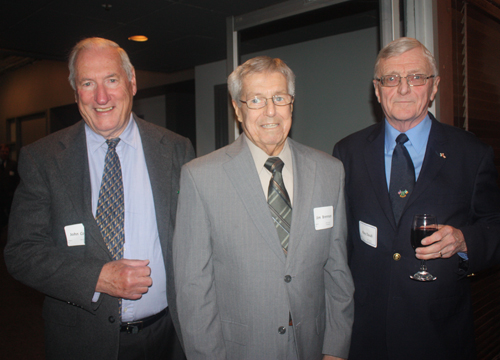 John Coyne, Jim Brennan and Ray Daull


---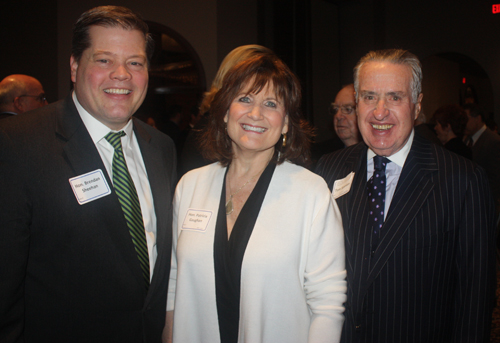 Judge Brendan Sheehan, Judge Patricia Gaughan and Tom Scanlon


---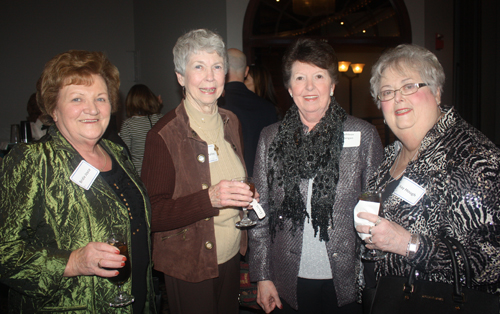 Bridie Joyce, Helen Malloy,
Kathleen Mangan and Kay Hough


---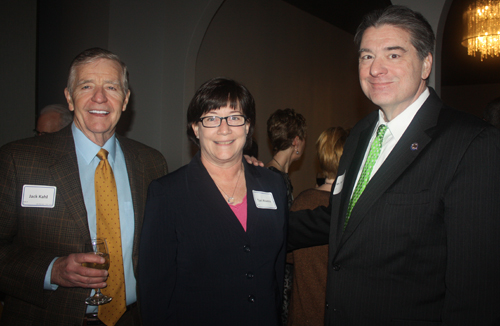 Jack Kahl, Tari Rivera and State Senator Tom Patton


---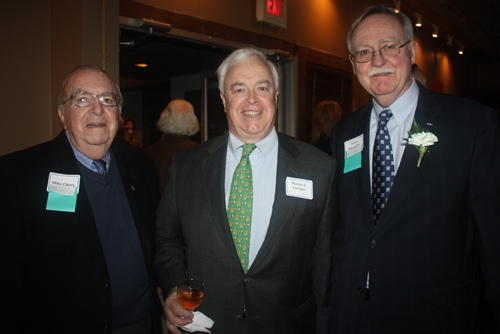 Mike Cleary, Tom Corrigan and Patrick Mclaughlin


---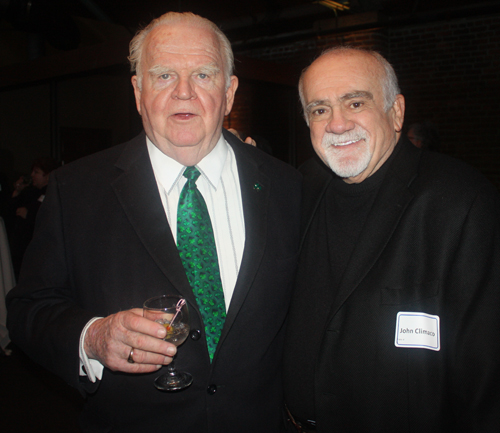 Patrick Sweeney and John Climaco


---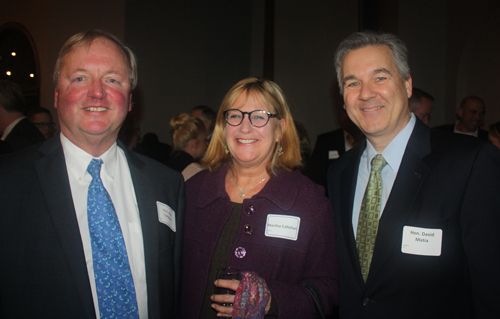 Judge Ken Callahan, Martha Callahan and Judge David Matia


---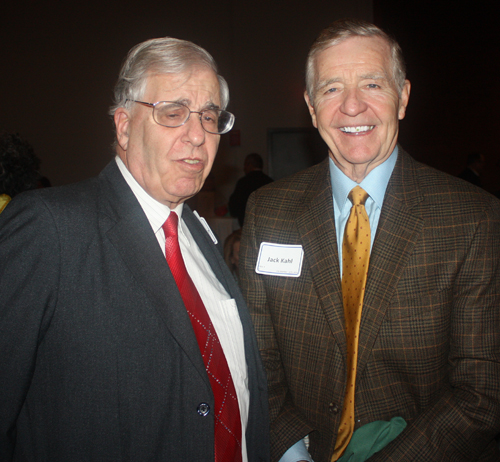 Cousins Joe Meissner and Jack Kahl


---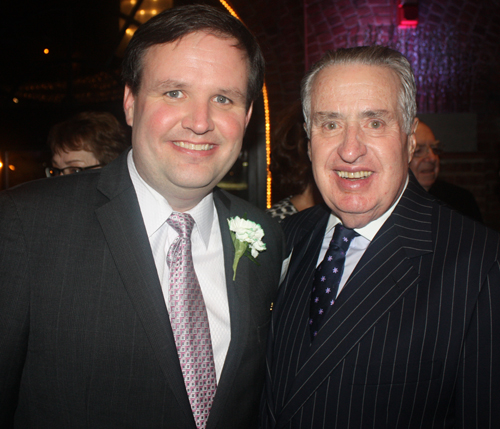 Terry Joyce and Tom Scanlon


---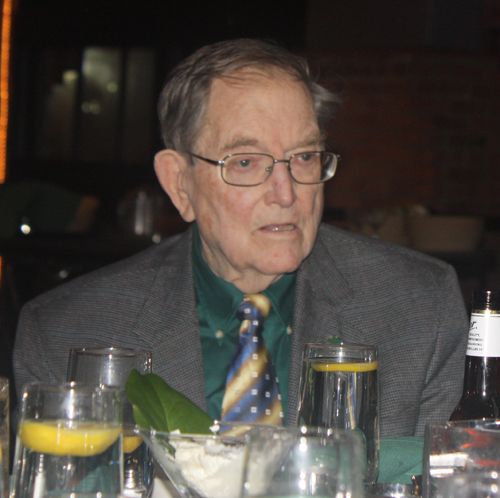 John Caughlin


---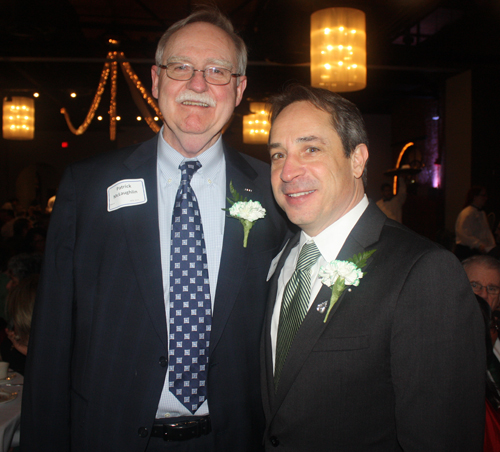 Patrick Mclaughlin and Matt Zone


---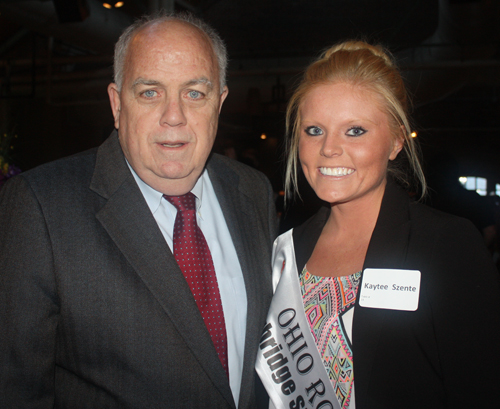 2015 Ohio Rose of Tralee Kaytee Szente


---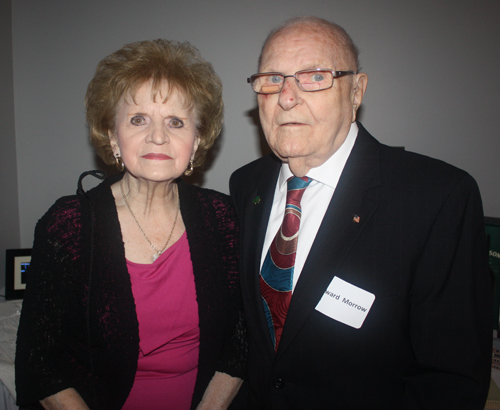 Irene and Ed Morrow


---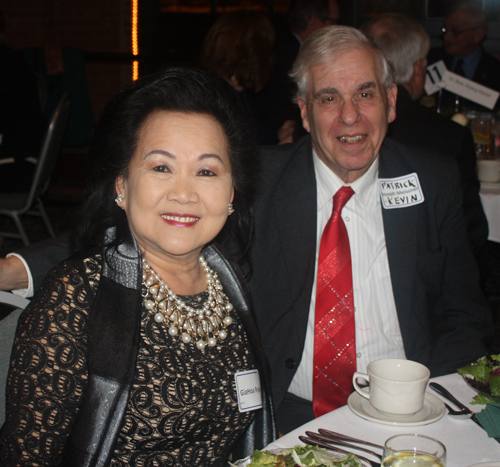 Gia Hoa Ryan and Lt. Col. Joe Meissner


---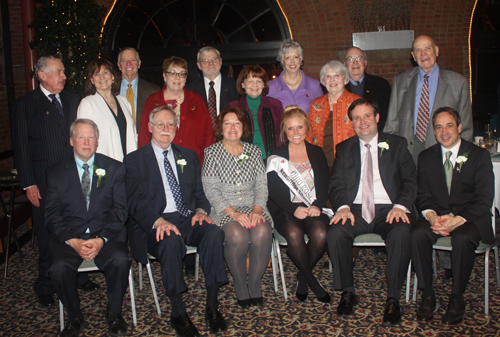 IAAS Walks of Life 2015
---
Back to Top
Back to Cleveland Irish