John "Johnny" Patrick Kilbane (April 9, 1889 – May 31, 1957) was a featherweight boxer who held the world featherweight title from 1912 to 1923, the longest period in the division's history. He was the second longest world title holder in boxing history, behind only Joe Louis.

The statue by world-renowned sculptor Rowan Gillespie, reflects 3 eras of Kilbane's life: as a child, a boxing champion and as statesman.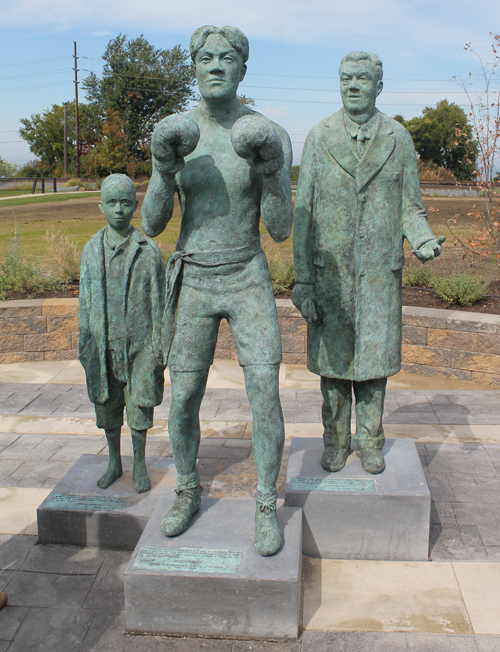 Johnny Kilbane Statue in Battery Park in Cleveland Ohio
---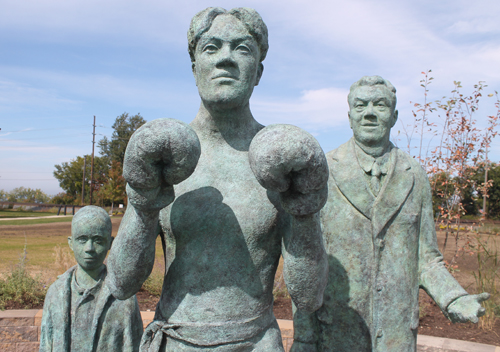 ---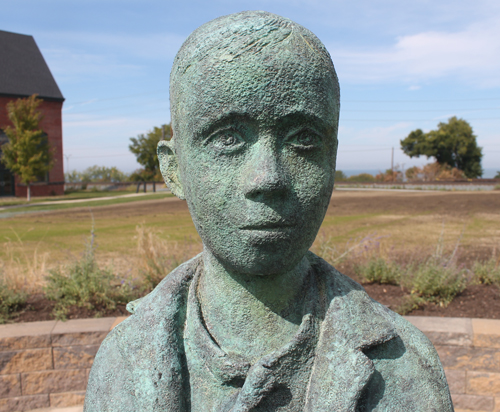 Young Johnny Kilbane
---
The inscription under the young Johnny Kilbane reads: "I was probably the skinniest kid in the parish. I scarcely made a shadow when the sun shone and the kids at school were forever poking fun at my thin legs."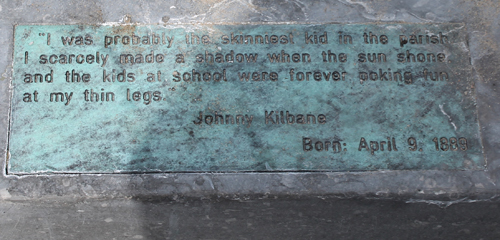 ---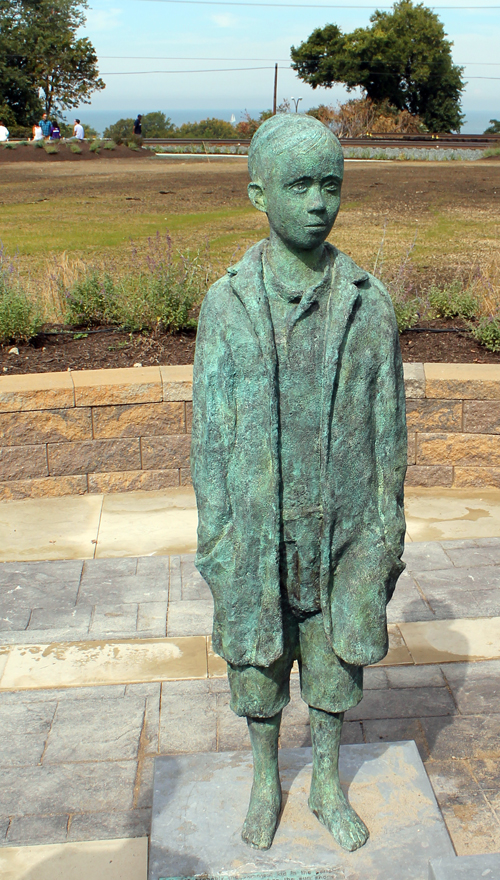 The inscription under the boxing champion part of the Johnny Kilbane statue reads: "Show me a business where I can make more money than I can in the ring and I'll never fight again. I don't fight because I like it. I fight because it means a living for my family and myself."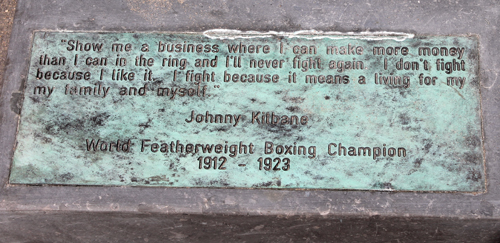 ---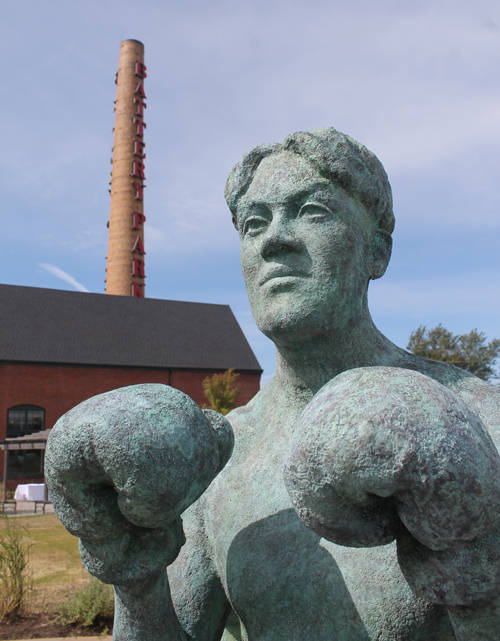 ---
The inscription under the statesman part of the Johnny Kilbane statue reads: "My life has been a very happy one. Ninety-nine percent of this is because of my wife and the other one percent is the Luck of the Irish."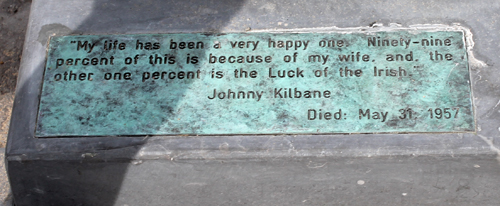 ---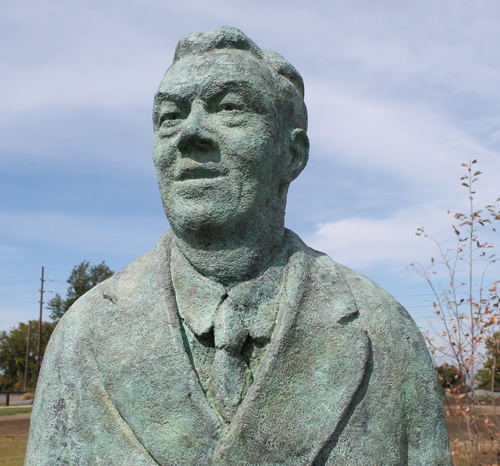 ---
There are 2 rocks by the statue with inscriptions. The first is signed by sculptor Rowan Gillespie and is titled Johnny Kilbane - Fighting Heart. It reads: "For when the chips of life are down and troubled waters mount, A fighting heart will see us through However long the count."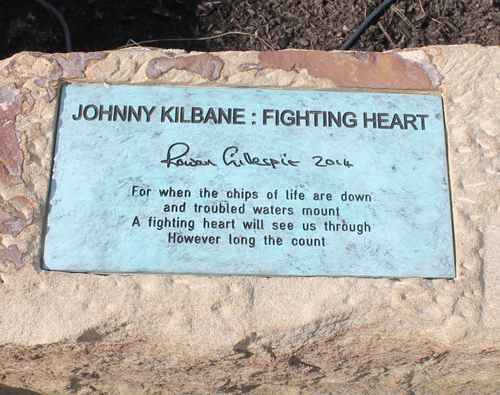 ---
The other rock lists the donors and supporters of the project.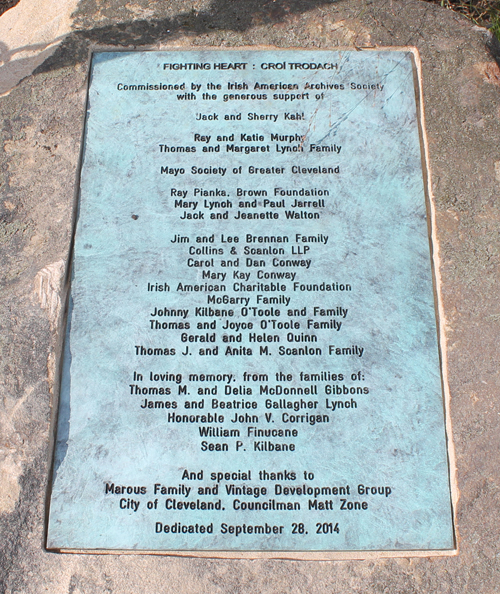 ---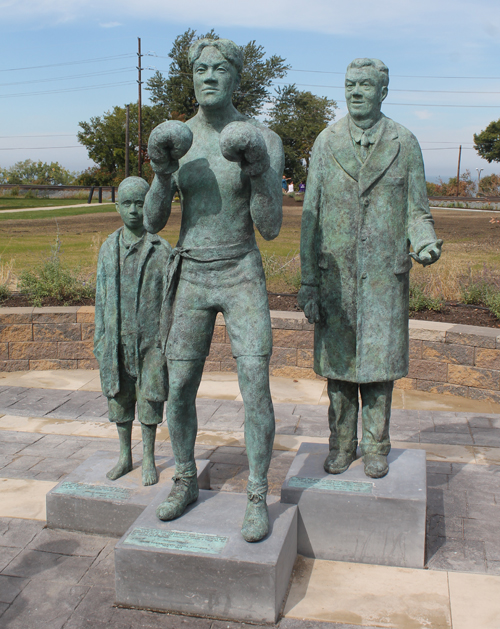 ---
***
Stay informed about the local Irish community by signing up for the free Irish eNews mailings. You can select other groups as well. It's easy and free. Fill out the form for the free Irish eNews.
***
---
Johnny Kilbane Statue Main Page
Video and more photos of the unveiling of the Johnny Kilbane statue in Battery Park
Photos of the people at the event and posing with Johnny Kilbane
---
Back to Top
Back to Cleveland Irish