500 or so of Cleveland's Irish came together on February 28th to honor four distinguished recipients with the Walks of Life Award. As always Gerry Quinn was articulate, funny and masterful as the MC of the program.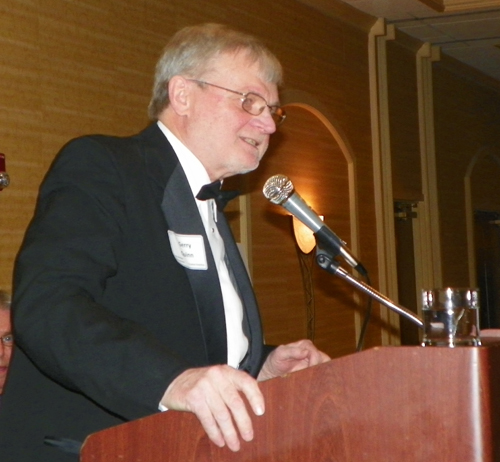 Gerry Quinn



Gerry Quinn, IAAS Trustee Emeritus, told about the start and the mission of the Irish American Archives Society and the Walks of Life Award. He told how we are all immigrants or sons and daughters of immigrants and remembered that the first thing he saw in the US was the Statue of Liberty.




---
Sister Maureen Doyle, OSU gave the invocation.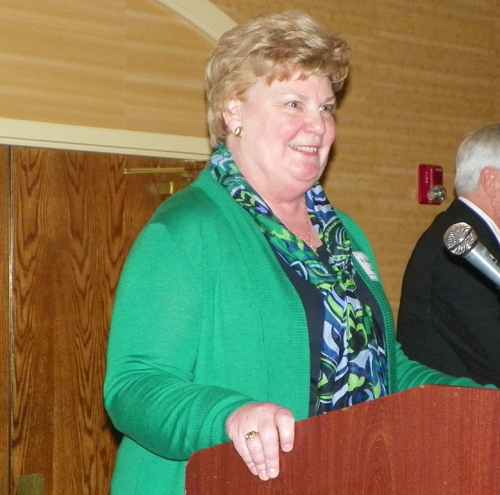 Sister Maureen Doyle, OSU
---
The very title of the Award gives one a clue as to its significance. It is awarded to "honor individuals of Irish descent who have made an extraordinary contribution to their community in their chosen "Walk of Life." It is only awarded to the living - no posthumous awards are given.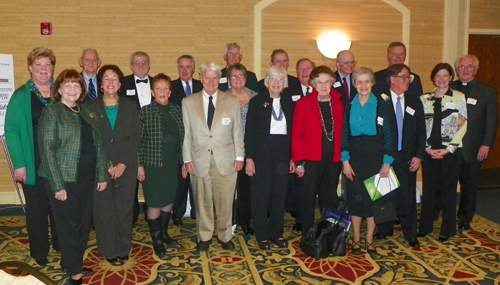 Current and Past Honorees - Irish Walks of Life



This year's honorees were Chris Connor, president of Sherwin Williams Paint Company, Dan Coughlin, Author and Journalist, Sister Susan Durkin, president of the Ursuline Sisters of Cleveland and Judge Richard McMonagle of the Cuyahoga County Court of Common Pleas.

Chris Connor graduated from Walsh High School, and received a Bachelor's Degree from The Ohio State University. As chairman and CEO of Sherwin Williams he employs 38,000 people, distributes to 121 countries and boasts annual sales on more than nine billion dollars.

He also is chairman of the Greater Cleveland Partnership and sits on numerous boards.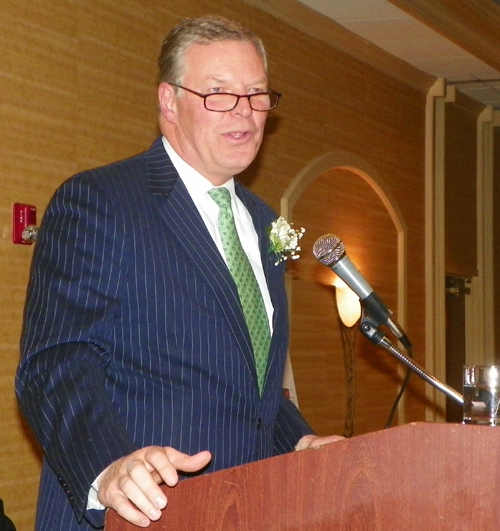 Chris Connor



In his acceptance remarks, Chris Connor spoke of two of his heroes in the room, Jim Boland and Jack Breen. He also joked about the expanded green palette of paints for the Irish community.




---
Dan Coughlin is one very familiar face in Northeast Ohio. He has covered area sports in print and television for almost fifty years, with a special affinity for High School sports. He is the author of two books "Crazy with the Papers to Prove It" and "Pass the Nuts" both of which chronicle his life in the amazing world of sports and journalism in the humorous way that only he can provide. (See the ClevelandSeniors.Com profile of Dan Coughlin)

Dan graduated from St. Edward's High School and attended the University Of Notre Dame. St. Ed's is still up there with his favorite places and he sits on their Board of Trustees.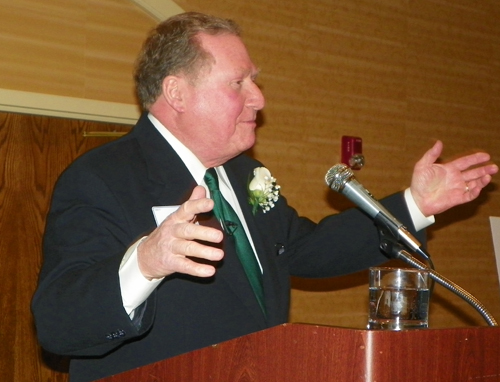 Dan Coughlin



The gregarious sports reporter told tales from his 48 years in Cleveland sports.




---
Sister Susan Durkin is president of the Ursuline Sisters of Cleveland where she provides leadership and inspiration to 177 nuns. She has taught at St. Clare in Lyndhurst and Urban Community School in Cleveland. Later she taught at Immaculate Conception, St. Patrick West Park and Ascension Schools.

She received her Master's Degree in Pastoral Ministry from The College of Mount St. Joseph. She also has a certificate in Non-profit management from CWRU. Sister Durkin was Director of the Children and Family Program in the Ursuline HIV/AIDS ministry in Youngstown.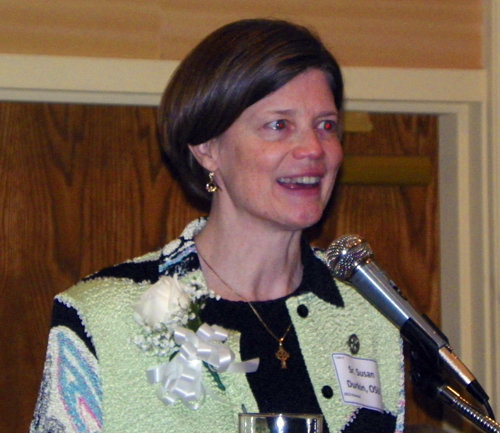 Sister Susan Durkin



Sister spoke of her blessings, especially her family and Ursuline community.




---
Judge McMonagle has been on the Cuyahoga County Common Pleas bench for 34 years receiving the Bar Association's highest award. He is one of only eight judges in Ohio who have been chosen to handle Commercial Dockets. In most cases he is able to negotiate a settlement and avoid trial. This docket has become a model for most Asbestos cases in the United States.

He is the founder of The Mental Health Court and helped secure the funding for a Drug Court within the Cleveland Municipal Court. He is also responsible for the initiative to put all Common Pleas cases - civil and criminal - online.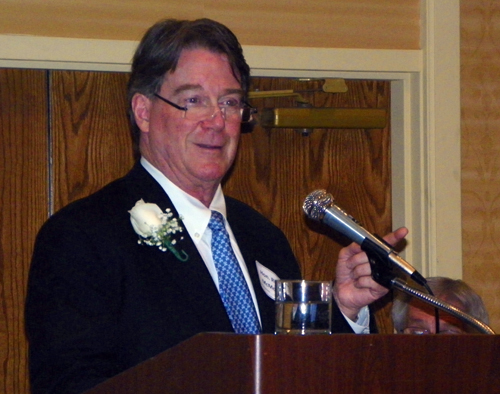 Judge Richard J. McMonagle



The Judge told how his ancestors and others came here to work, and to work hard. They never expected or wanted a handout.




---
These four people chose very different paths in life. Yet, there is a common thread. They chose their path and then followed in with honor and passion. They used the lessons taught by Irish family and friends to rise to the top of their profession and are well deserved of the Award they received.

Enjoy these photos of some of the attendees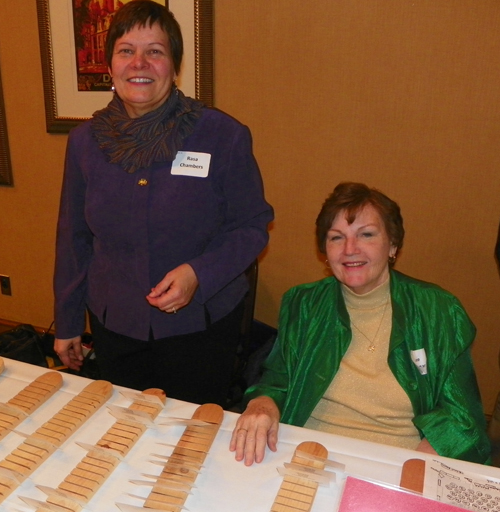 Rasa Chambers and Lee Brennan


---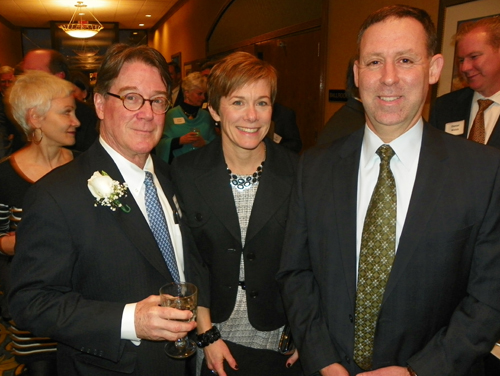 Judge Richard McMonagle with Stephanie and Sean Allan


---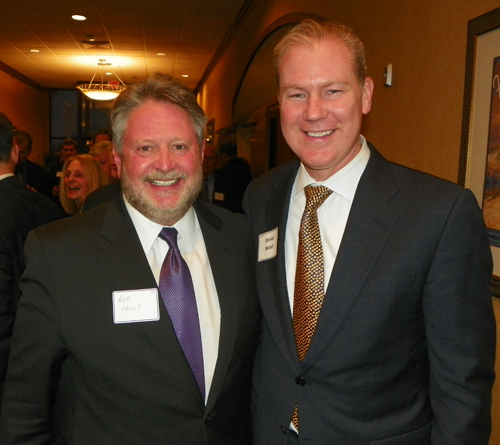 Rob Falls and Dan Walsh


---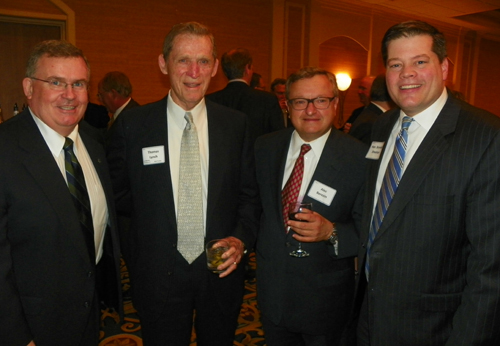 Patrick Murphy, Tom Lynch,
Alec Berzin and Judge Brendan Sheehan


---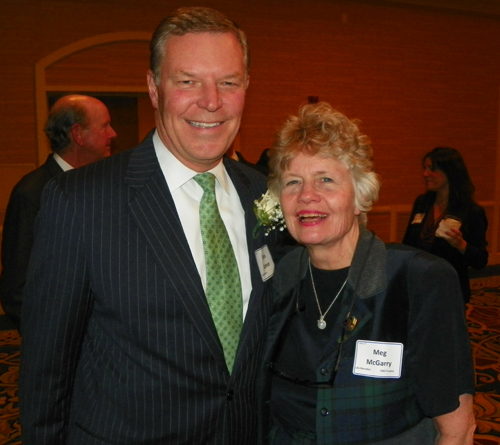 Chris Connnor and Meg McGarry


---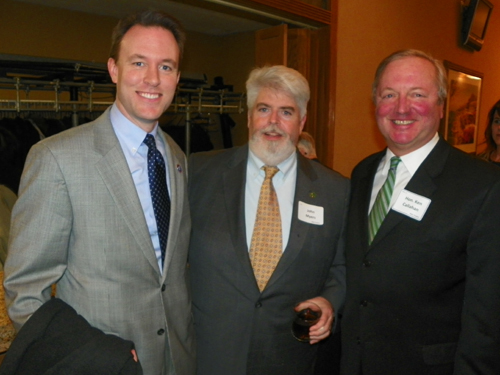 Ed Fitzgerald, John Myers and Judge Ken Callahan


---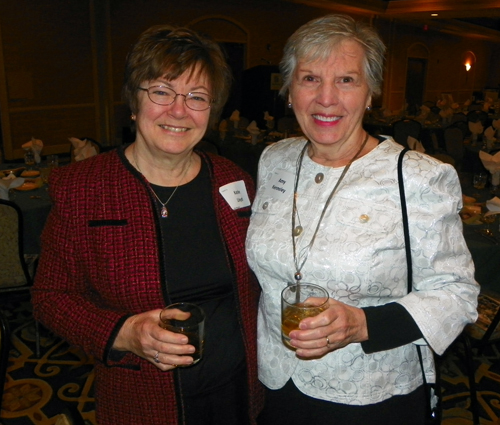 Katie Lloyd and Amy Kennely


---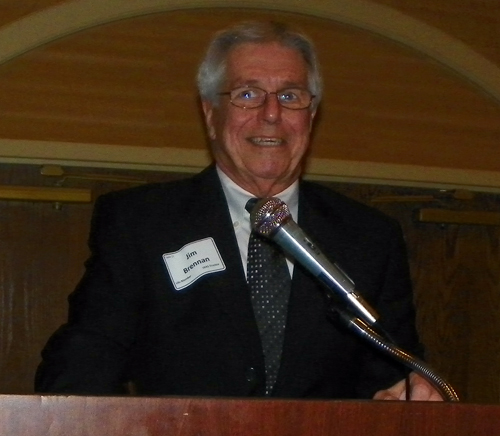 Jim Brennan


---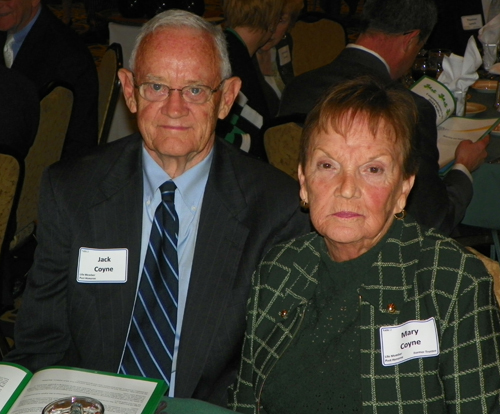 Jack and Mary Coyne


---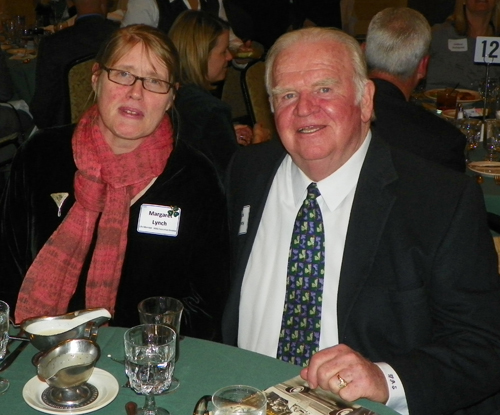 Margaret Lynch and Patrick Sweeney


---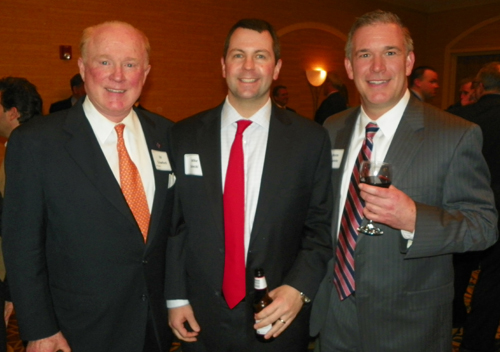 Ed Crawford, Mike Solecky and Monte Bepasky


---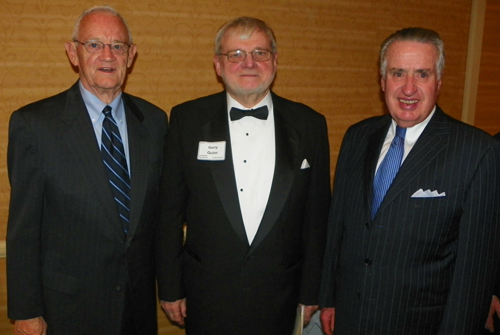 Jack Coyne, Gerry Quinn and Tom Scanlon


---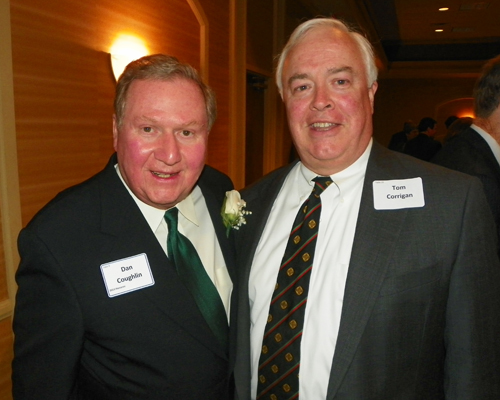 Dan Coughlin and Tom Corrigan


---


Lee and Jim Brennan


---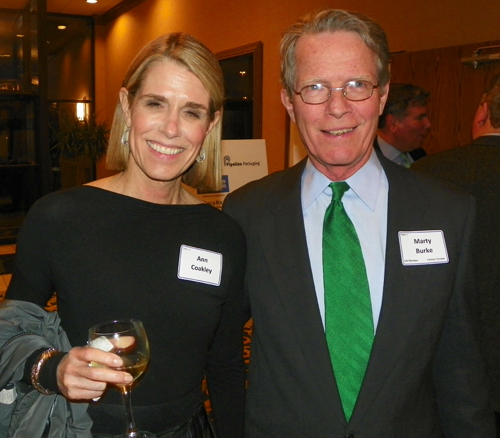 Ann Coakley and Marty Burke


---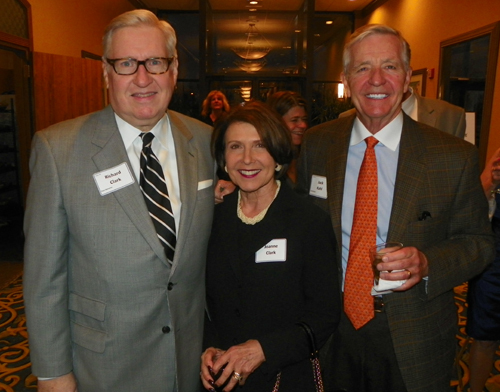 Richard and Joanne Clark with Jack Kahl


---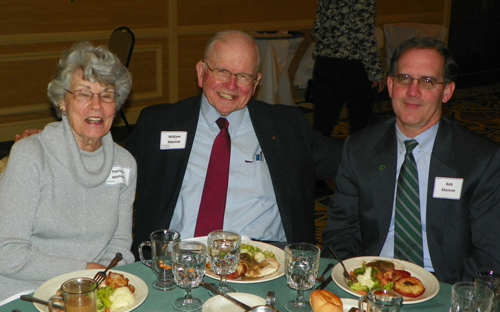 Pat and Bill Monroe with son Bob


---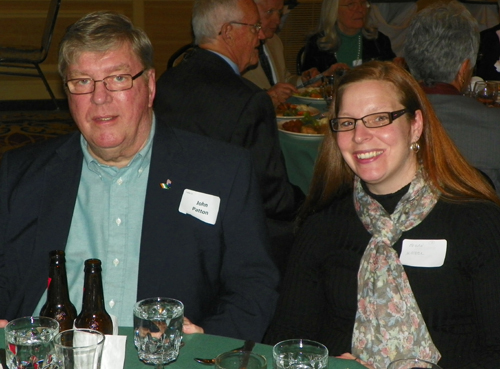 John Patton and Mary Blatnik


---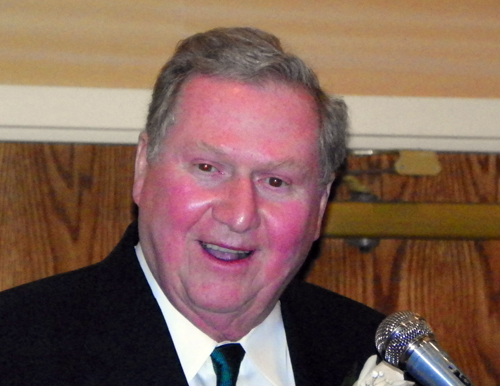 Dan Coughlin


---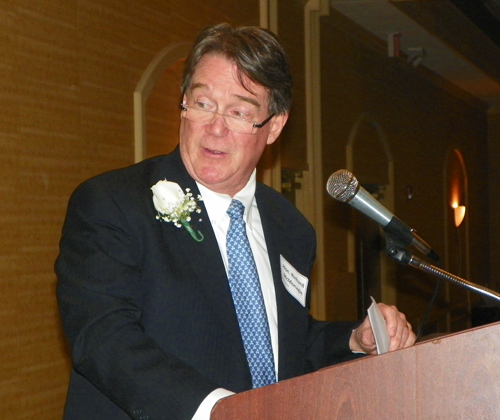 Judge Richard McMonagle


---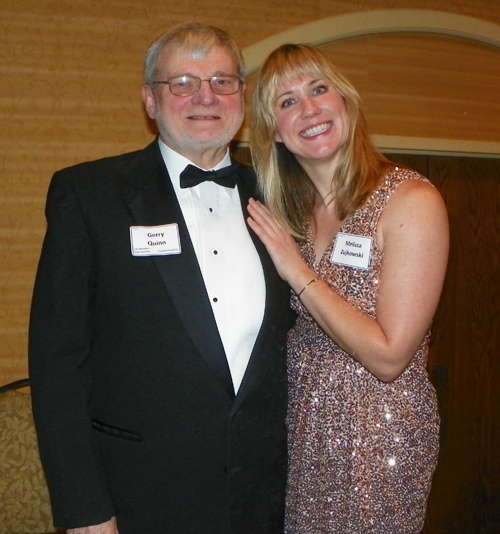 Gerry Quinn and Melissa Zujkowski


---


Tom Patton


---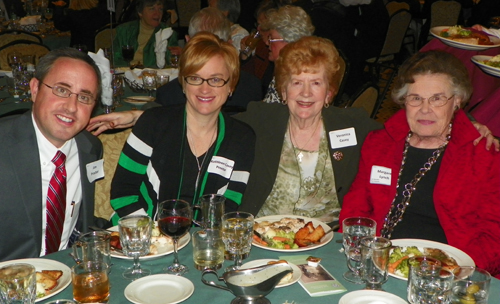 Jim Proctor, Kathleen Casey-Proctor,
Vera Casey and Margaret Lynch


---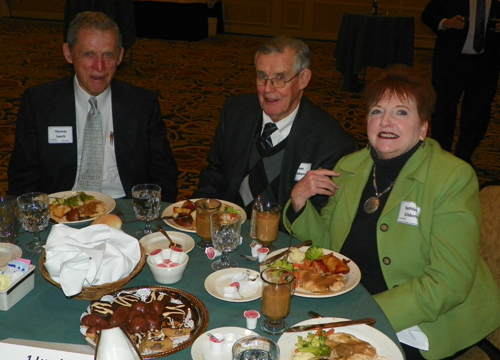 Tom Lynch with Tom and Kathleen Gibbons


---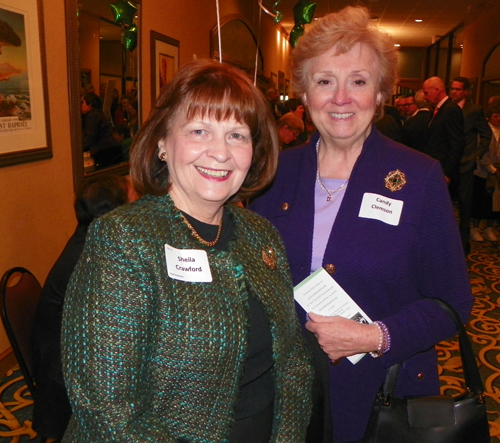 Sheila Crawford and Candy Clemson


---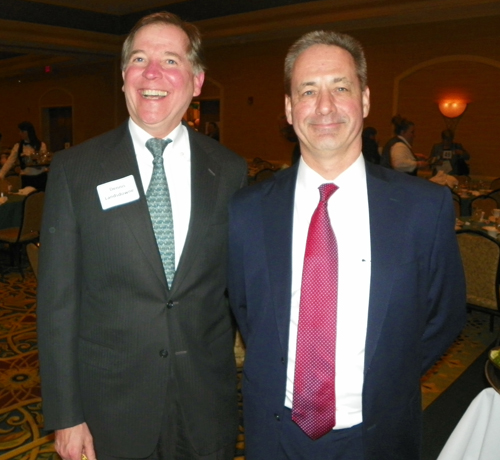 Dennis Landsdowne and Neil Jamieson


---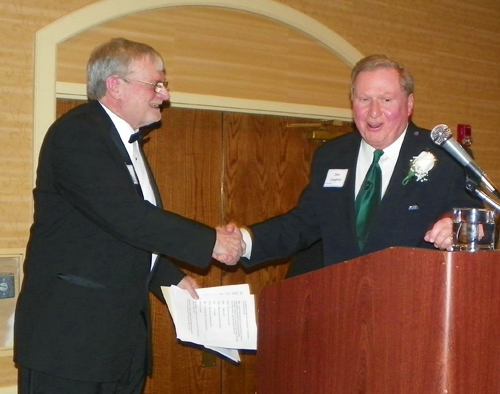 Gerry Quinn and Dan Coughlin


---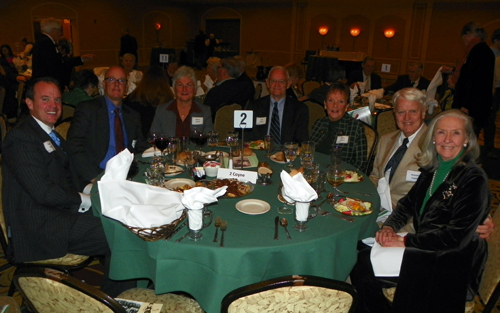 Jack and Mary Coyne table


---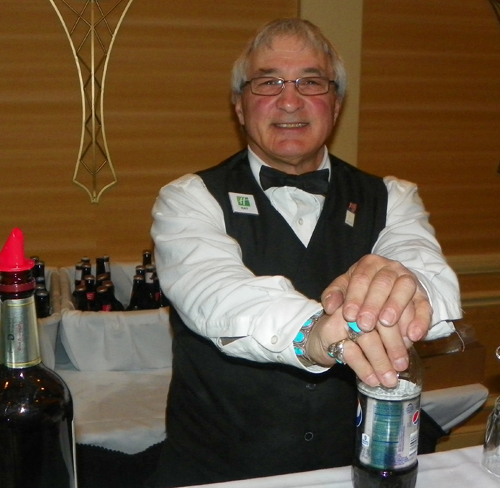 Ray the bartender


---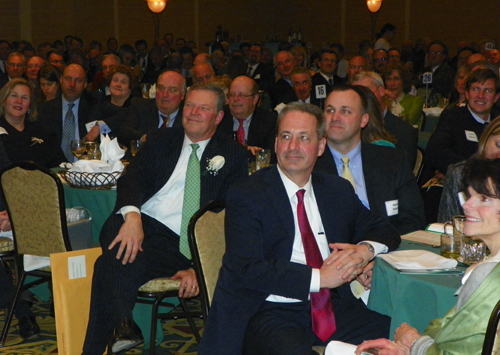 Irish Walks of Life crowd


---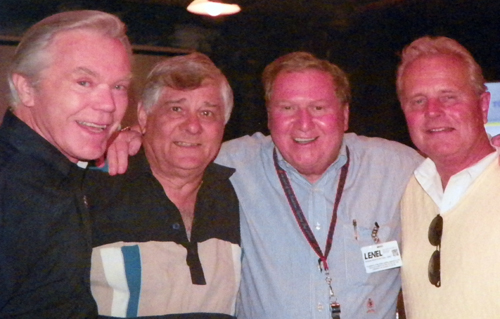 Photo from Dan Coughlin's display
Dick Goddard, Ralph Tarsitano, Dan Coughlin and Tim Taylor


---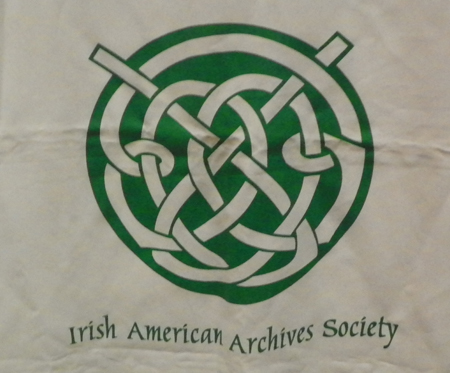 Video, photos and text by Debbie Hanson
---
Back to Top
Back to Cleveland Irish