The Taoiseach (Prime Minister) of Ireland Mr. Enda Kenny was in Cleveland October 12 and 13, 2012. It is the first ever visit of a sitting Irish Prime Minister to Cleveland.

The Taoiseach flew into Cleveland Friday morning and was whisked to a special meeting of the City Club of Cleveland. The sold-out event was held in the Intercontinental Hotel on the campus of the Cleveland Clinic.

Taoiseach Enda Kenny was introduced by Cleveland Clinic President and CEO Delos 'Toby' Cosgrove. Dr. Cosgrove spoke of the relationship between the Cleveland Clinic Innovations and Enterprise Ireland. He held up a copy of the European Time Magazine with Enda Kenny on the cover and the headline 'The Celtic Comeback.'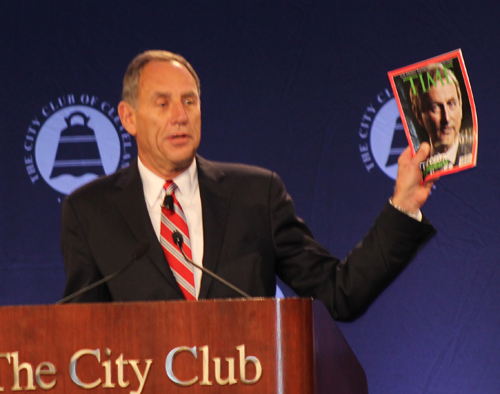 Cleveland Clinic's Dr. Toby Cosgrove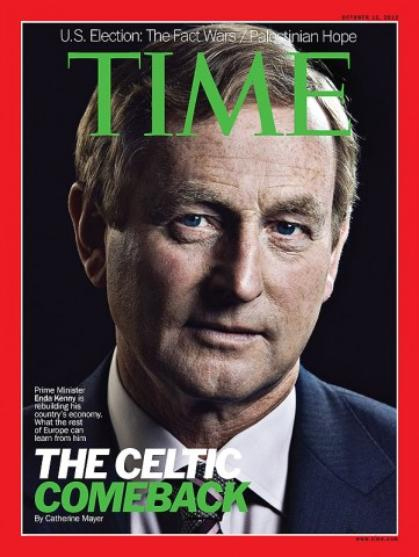 Note the green Time Magazine logo
The Taoiseach touched on many topics during his speech and then answered several questions from the audience in the traditional City Club fashion.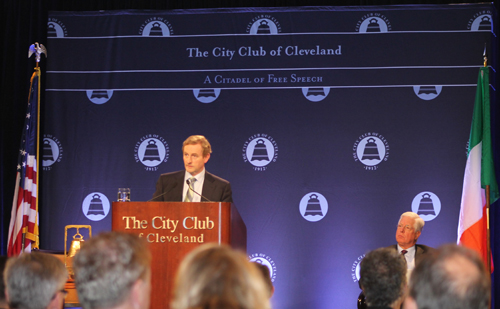 Ireland Taoiseach Enda Kenny at City Club of Cleveland



In this video snippet, the Taoiseach spoke about the positive business climate in Ireland and quoted former US president Bill Clinton who told how you'd "have to be nuts" not to want to invest in a country like Ireland.




---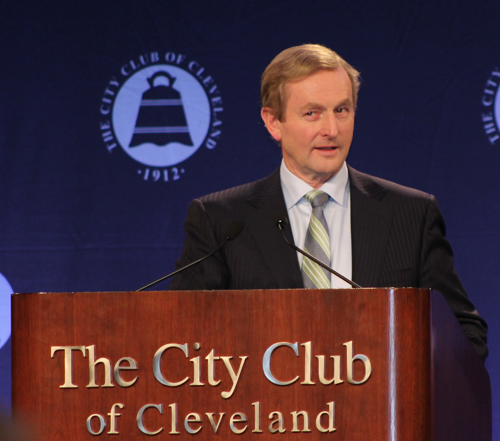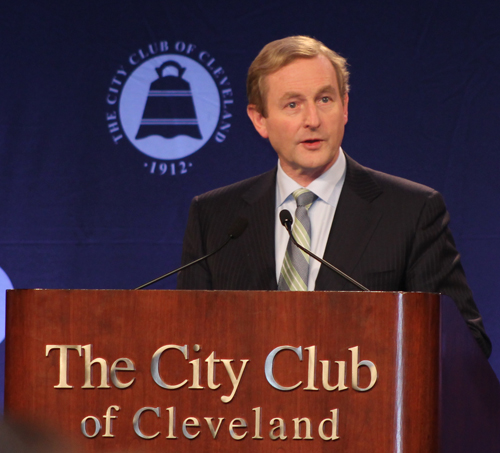 The Taoiseach also spoke about The Gathering. He mentioned how 45,000 Irish-Americans traveled from the US for the Notre Dame-Navy Football game and about the opportunity for the Irish family to come home in 2013 for The Gathering.




---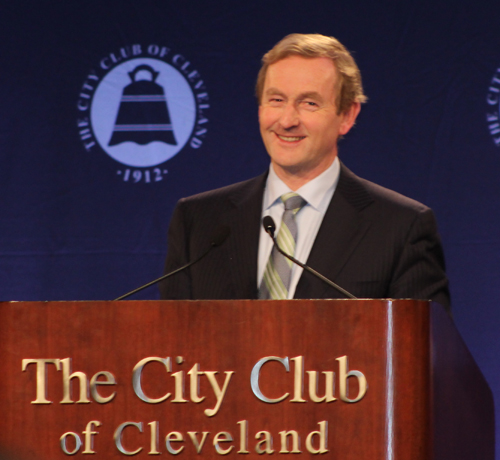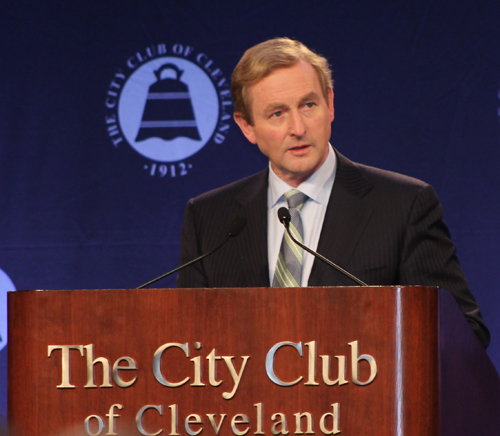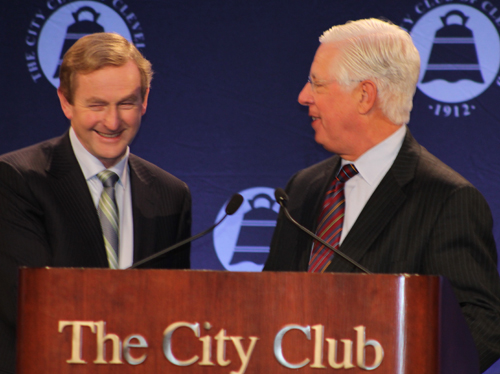 Taoiseach Enda Kenny and Hewitt B. Shaw, President of the City Club of Cleveland Board of Directors



You can watch the entire (56 minutes) City Club speech in the video below.




---
Taoiseach Enda Kenny in Cleveland - City Club (This Page)
Taoiseach Enda Kenny in Cleveland - City Hall
Taoiseach Enda Kenny in Cleveland - Irish Cultural Garden
Taoiseach Enda Kenny in Cleveland - Mayo Ball
---
Back to Top
Back to Cleveland Irish