Cleveland's 145th Saint Patrick's Day Parade will begin at the intersection of Superior Ave. and East 18th St at 1:04PM on Saturday March 17.

The units will march southwest on Superior Ave. to East Roadway. The parade will head northwest on East Roadway for one block; and then it will head northeast on Rockwell Ave. The Parade ends at the intersection of Rockwell Ave. and East 6th St.

The United Irish Societies of Greater Cleveland is a non-profit organization consisting of representatives from 22 Irish Organizations whose primary purpose is to organize the Cleveland's St. Patrick's Day Parade.

The theme of the 2012 Parade is Irish Influence on American History.

Congratulations to the 2012 Honorees including:
Parade Grand Marshall - Walter J."Mickey" McNally
Irish Mother of the Year - Vera Casey
Parade Co-Chair - Billy Chambers
Parade Co-Chair - Una O'Leary Escolas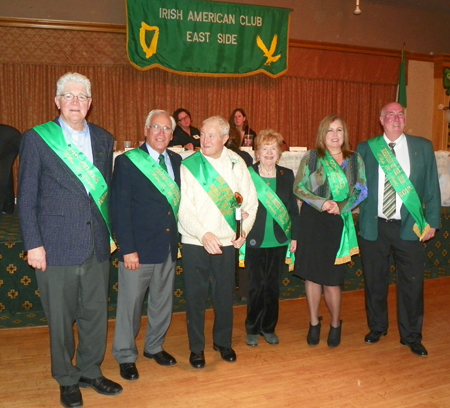 Billy Chambers, Mickey McNally, Martin Carey, Vera Casey,
Una O'Leary Escolas and Patrick B. Murphy



Learn more about the 2012 Parade Honorees at ClevelandsIrishParade.org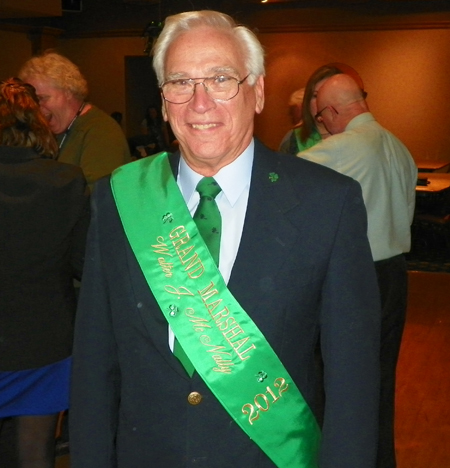 2012 Grand Marshall Mickey McNally


---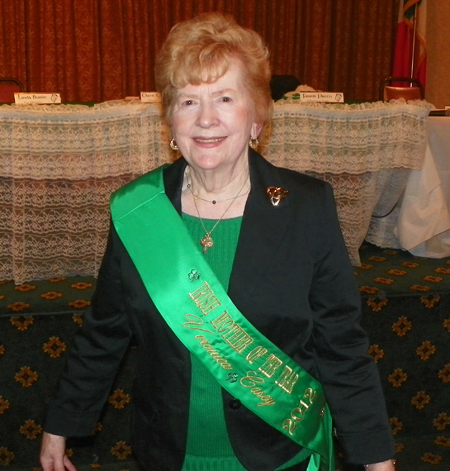 2012 Irish Mother of the Year Vera Casey


---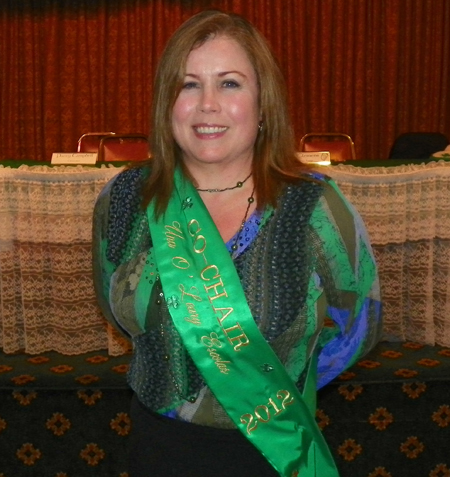 2012 Parade Co-chair Una O'Leary Escolas


---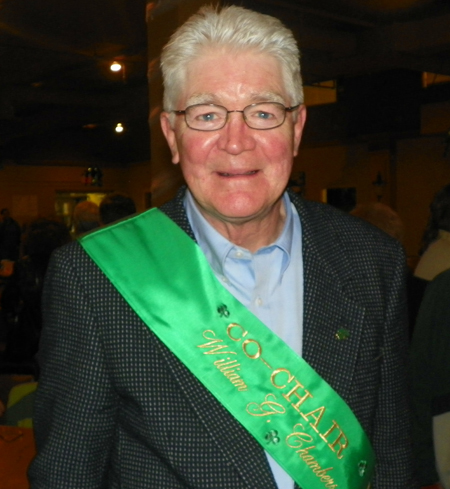 2012 Parade Co-chair Billy Chambers


---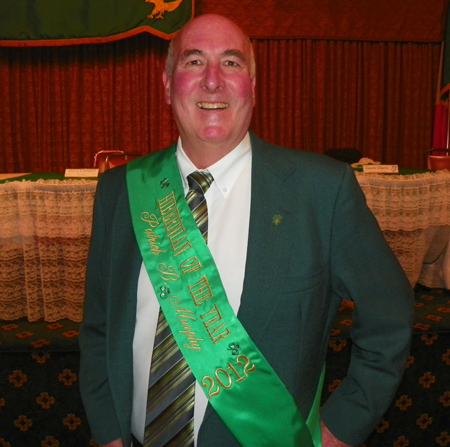 2012 Ancient Order of Hibernians Man of the Year
Patrick B. Murphy


---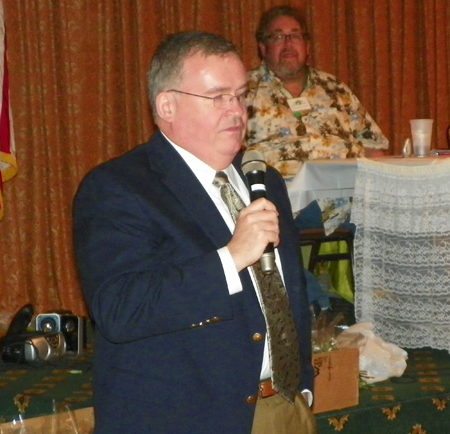 Parade Executive Director Patrick T. Murphy
---
The West Side Irish American Club honors the following in 2012:

Club Queen Deirdre Hart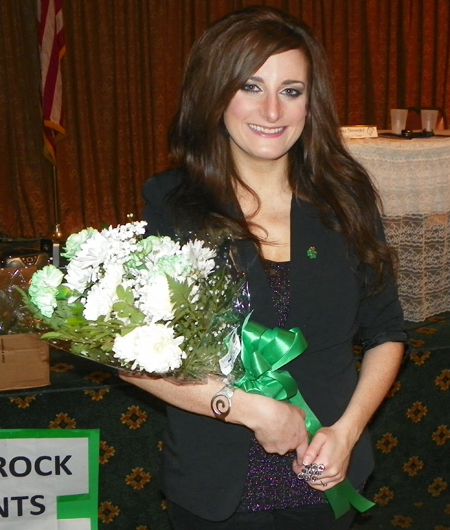 Deirdre Hart



Deirdre is a resident of Avon Lake and the daughter of Mary (Mulloy) and Pat Hart (deceased). She is also the granddaughter of Anne O'Donnell- Mulloy and Stephen Mulloy (deceased).

She remembers her father singing both national anthems at the parade when she was growing up. She marched with the WSIAC from age 5 until she went to college. First she was a majorette, then a member of the very firt flag corps unit and then to the pom-pom unit. In 1999-2000 he was co-captain of the majorette unit.

A graduate of Magnificat High School, Deirdre went on to University of Southern California and Columbia College in Chicago.

She danced with the Masterson School of Irish Dance, progressing to the Championship Level. She is a member of the Cleveland Irish Players, The Mayo Society of Greater Cleveland, The Ladies Ancient Order of Hibernians and the committee of volunteers who put on an annual fund raiser for Fr. Jim O'Donnell and the Little Brothers and Sisters of the Eucharist.

Woman of the Year: Patti Maher Hanrahan

Patti grew up in the West Park area, graduating from St. Augustine Academy. She went on to Miami University and Cleveland State University where she earned a Bachelor's degree in Psychology.

Patti has been married to Tom for 26 years. They have three children, all of whom have been active in the WSIA.

For 32 years she has worked with the Ireland's 32 Pom Pom Unit. In addition to coaching she has also planned children's parties, bartended, worked at boxty dinners and helps organize the Jr. Marchers Exhibition Dance every year. She has been a delegate to the United Irish Societies since 2000.

Man of the Year: Bernie McKenna

Bernie was born in County Monaghan in 1931 - the third of eleven children. His love for dancing led to the meeting of his wife, a Kerry woman, Joan Allen. They have seven children and twenty grandchildren.

He is an active member of the Tuesday morning group - always doing the messiest and dirtiest, but also most necessary jobs in the kitchen. He also helps with the landscaping chores and cleaning the club.

He has also been involved with Habitat for Humanity for many years.

The Irish American Club East Side Member of the Year is Martin F. Carey.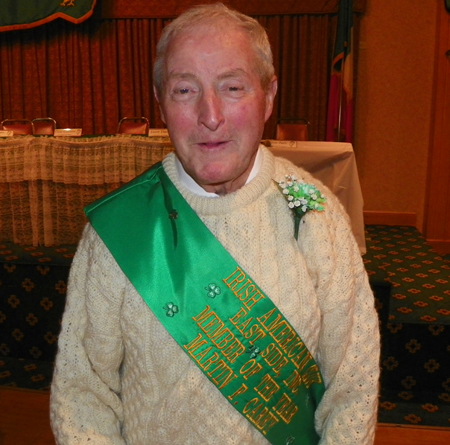 Martin Carey



Martin was born on September 30, 1936 in Mulranny, County Mayo Ireland to parents Bridget (Campbell) from Ballycroy and Martin Carey from Doughbeg. He joined his brother Josie and later on his two sisters Kathleen and Mary were born Martin's family raised sheep and cattle.

When Martin was 16 he went to England where he learned to weld and learning on the job became an iron worker. In August of 1964 after spending a short while with his sister in New York Martin came to the Cleveland area and shared a house with Kevin McGinty and Sean Burke. It is always fun to hear Martin tell you about the fun times they all had living together with their not so quiet parties from time to time.

Martin met his lovely bride Kathleen (McIntyre) on a blind date. Kathy attended St. Joe's Collinwood and graduated from Villa Angela High School. They were married at St. Margaret Mary's on January 25, 1969. Together they have five wonderful children Brother Lewis (Michael), who is studying to be a Benedictine monk, Patrick (wife Heather), Bridget (husband Brian), James and Brendan. They also love to talk about their grandchildren Marty, Betsy, Cody, Nicholas, Aidan and Culane.

Martin and Kathy have long been residents of Euclid and active in their parish St. Robert's now St. Robert's/St. Williams' in Euclid.

Martin was a member of the Ironworkers Local 17 for thirty years and even after retiring continued to do consulting work. He also at one time marched with the West Side Irish American Club's Fife and Drum Corp and Kathy marched with their Ladies Drill Team.

Martin and Kathy are charter members of the Irish American Club East Side, Inc. and support many of the functions that we hold here along with volunteering for many of our events over the many years. Many of you may not know that Martin was a big part of the group who built the three staircases we have here in the Club. He can tell you many great stories about that. He is a frequent visitor to our Pub and can often be heard calling on the phone or through our intercom asking "Are ye open for the sale of wine and spirits"?

Congratulations to all the 2012 Honorees and we will see you at the parade!


---
Back to Top
Back to Cleveland Irish