Since 1997, the Irish American Archive Society has honored four to five people a year for their efforts in preserving their Irish heritage and culture.
This year's honorees, like each year before, include some of the finest examples of Irish Americans in Northeast Ohio. They are people who have spent their lives walking the path of their ancestors.
The 2009 honorees were:
Father Donald B. Cozzens, Mary Ellen Kenneley Czelusniak, Honorable John J. Donnelly and Eileen Murphy Mullally.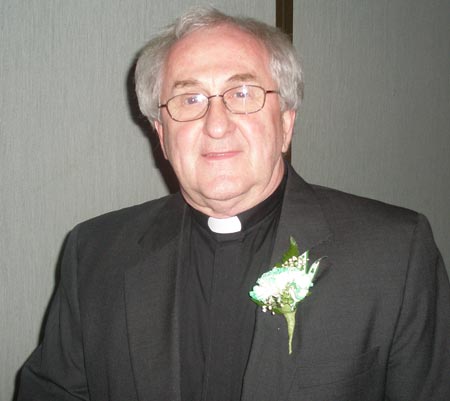 Father Donald Cozzens
---
Rev. Donald B. Cozzens, Ph.D. has roots in County Wexford.

St. Anthony's Messenger said, "While some people try to ignore the fractured foundation of our Church, Father Donald Cozzens calls attention to the cracks in hopes of inspiring enough people to work together to repair the damage. "I believe the Church is always in need of ongoing renewal and reform," says the Cleveland priest about the structure of the Church.

In his lectures, TV appearances and award-winning books, Father Cozzens confronts controversial topics that many members of the clergy and laity think about but won't address publicly. He believes secrecy and silence caused many of the problems the Church is experiencing today."

Currently, he is writer in residence at John Carroll University, where he teaches in the religious studies department.
---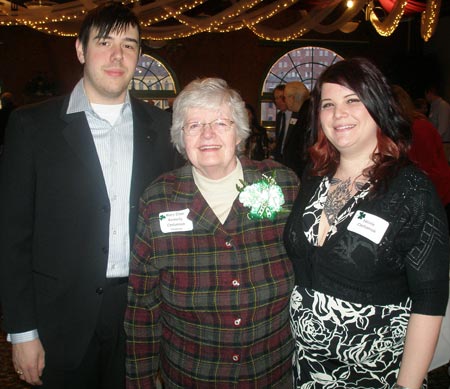 Honoree Mary Ellen Kenneley Czelusniak flanked by Tommy Judson and Nicole Czelusniak
---
The St. Augustine (West 14th Street) Church Bulletin wrote that Mary Ellen Kenneley Czelusniak "is being honored because of her twenty years of ministry as a pastoral worker for Catholic Charities Office of Deaf Ministry. Mary Ellen is the first deaf person in the United States to serve as a fulltime pastoral minister.

We feel very proud that Mary Ellen is receiving this honor because of her many years of outstanding dedication as a religious education teacher, a home visitor of the deaf, a leader in Mary's Rosary guild and the Cleveland Catholic Deaf Center, and a generous person, always willing to give of her time and her skills to make the world of other people better.

Congratulations Mary Ellen."
---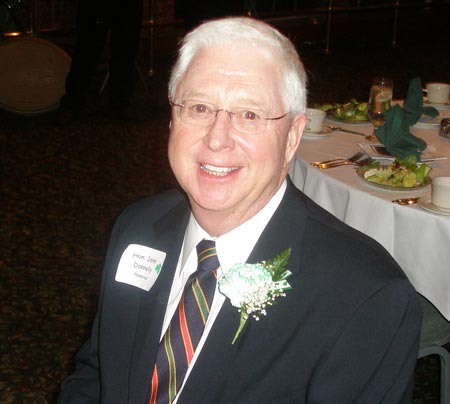 Honorable John J. Donnelly
---
Judge John J. Donnelly has been Presiding Judge of the Probate Court of Cuyahoga County since 1991.

Adult Guardianship Services said this about Judge Donnelly: "While receiving many awards during his career, most recently he received the Ohio Guardianship Association's Outstanding Achievement Award that recognizes outstanding individuals around the state who have made innovations in the field of adult guardianship. Judge Donnelly was the first judge in Ohio to allow volunteers to be named guardian. He recognized the need to provide guardians to all indigent adults, not just older adults. He recognized the need for an Indigent Guardianship Fund and supported legislation establishing the fund. Judge Donnelly strongly advocated for other funding, including United Way.

In 2003, Judge Donnelly received the Cornerstone Award from Adult Guardianship Services. He received this highest award from AGS for his significant contribution to the establishment and growth of AGS which provides guardianship services for vulnerable, indigent adults in Cuyahoga County."
---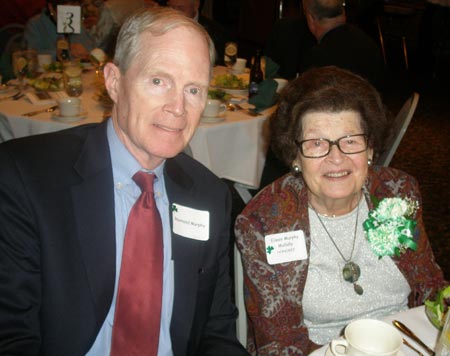 Son-in-law Raymond Murphy with honoree Eileen Murphy Mullally
---
Eileen Murphy Mullally is a founding member of the Irish American Archive Society.

She has a bachelor's degree in nursing and a master's in guidance and education. She was named "Nurse of the Year" in 1947 by the Cleveland Press.

Eileen has held a variety of positions in organizations too many to list but including the Council of World Affairs, Women's City Club, the Carmelite Guild, Christ Child Society and the St Vincent Charity Hospital Women's Guild.
---
Congratulations to the 2009 Honorees


---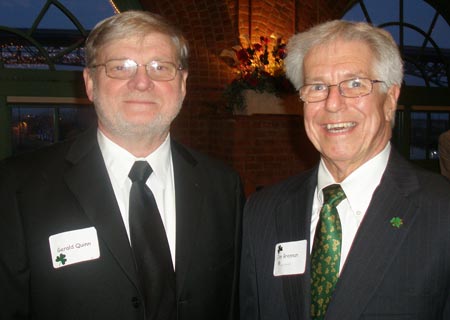 Master of Ceremonies Gerry Quinn with Jim Brennan


---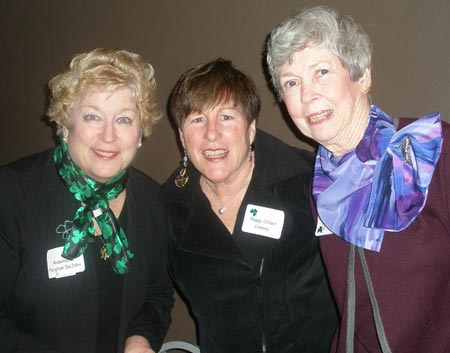 Rosemarie Feighan DeJohn, Peggy O'Neill Cooney and Helen Malloy


---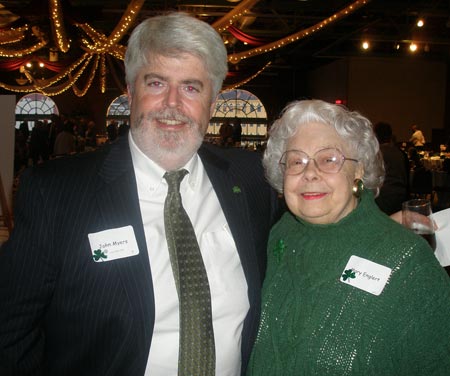 John Myers and Mary Englert


---


Char Crowley, Tom McCauley and Teresa Kowalski


---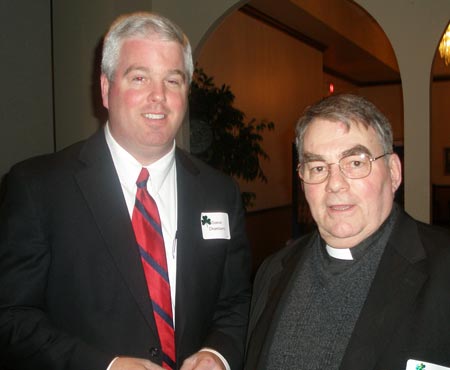 Dan Chambers and Fr. Thomas Mahoney


---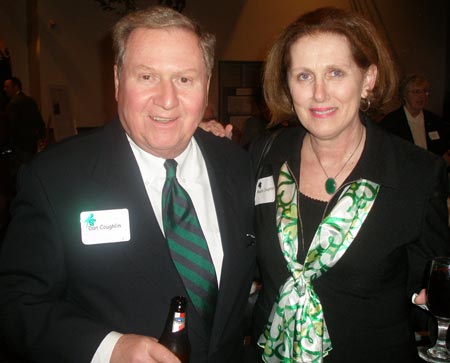 Dan and Maddy Coughlin


---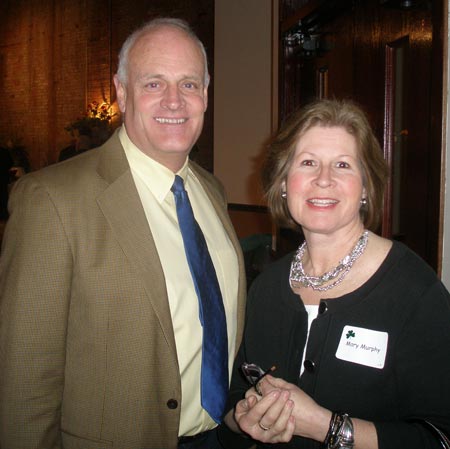 Dennis and Mary Murphy


---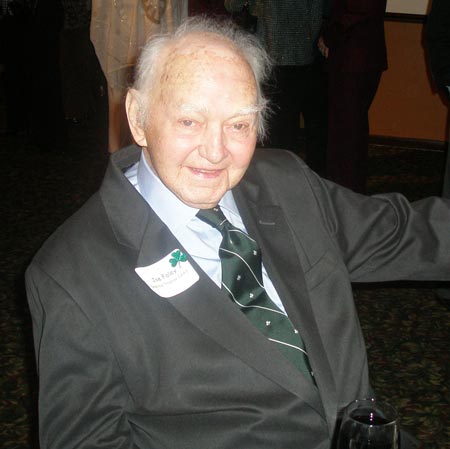 Doctor Joe Foley


---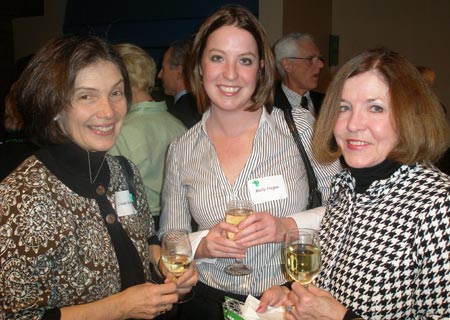 Eileen Garven, Molly Hogan and Corinne Hogan


---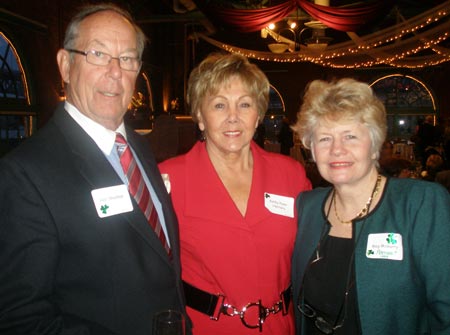 Hal Sheehan, Kathy Pena Herrara and Meg McGarry,
President of the Irish American Archive Society


---


Jim Goggin


---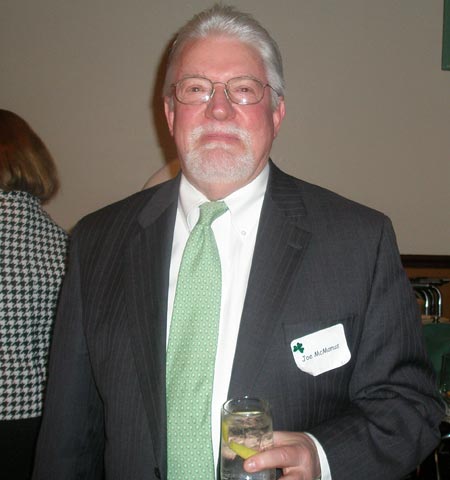 Joe McManus


---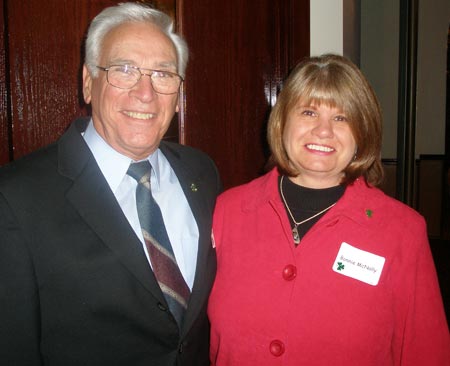 Mickey and Bonnie McNally


---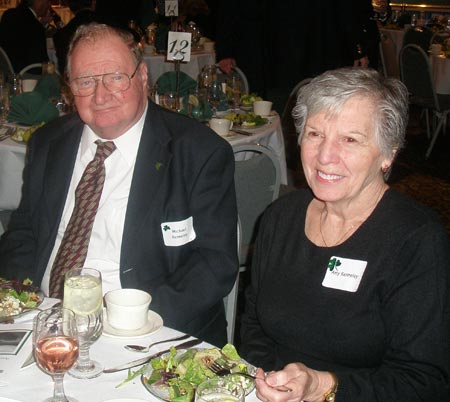 Mike and Amy Kenneley


---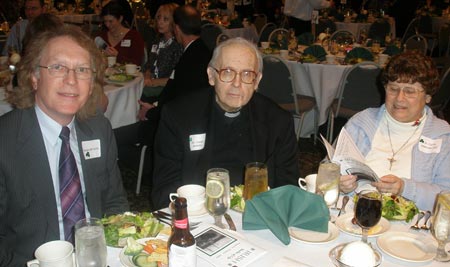 Dennis McNulty, Fr. Joseph McNulty and Sr. Corita Ambrose CSJ


---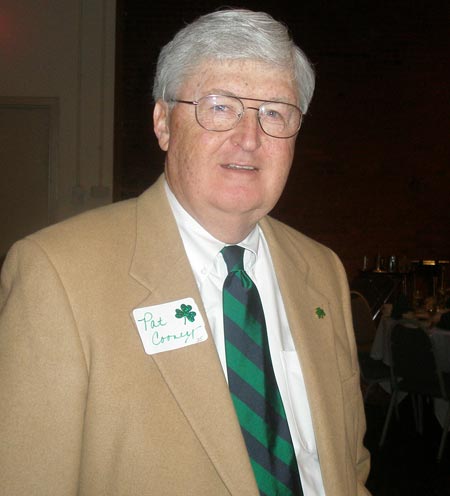 Pat Cooney


---


Steve DeJohn


---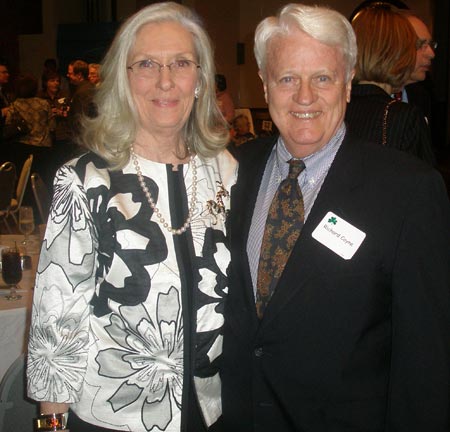 Susan and Richard Coyne


---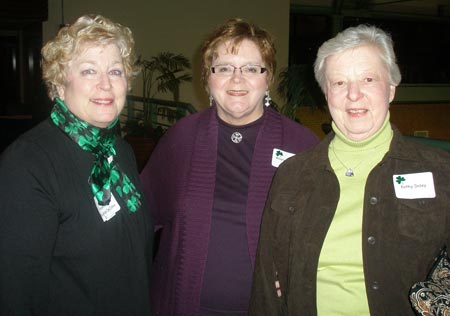 Rosemarie Feighan DeJohn, Maureen Hess and Kathy Dailey


---
Back to Top
Back to Cleveland Irish