The Irish Cultural Garden was dedicated October 29, 1939.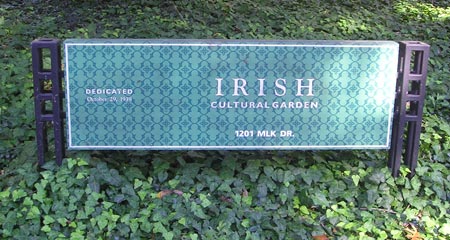 ---
The images below were taken before the massive restoration efforts that culminated in the rededication of the Irish Garden on October 3, 2009.

See photos of the restored Irish Cultural Garden

See photos and video of the Garden Rededication ceremony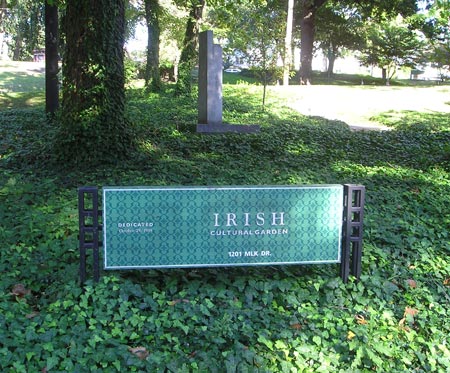 ---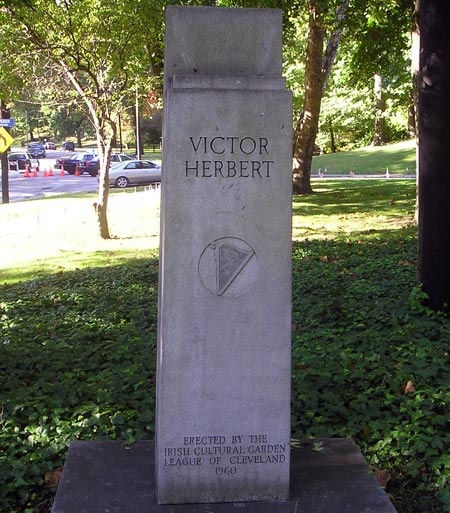 Victor Herbert (1859-1924)



Originally this was a bronze portrait bust of Victor Herbert, an Irish-American cellist, composer, and conductor best known for his light operas. He was prominent among the tin pan alley composers and later a founder of the American Society of Composers, Authors, and Publishers (ASCAP). He published some of his dance music compositions under the pseudonym Noble MacClure.


---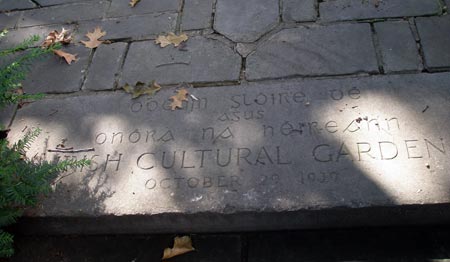 ---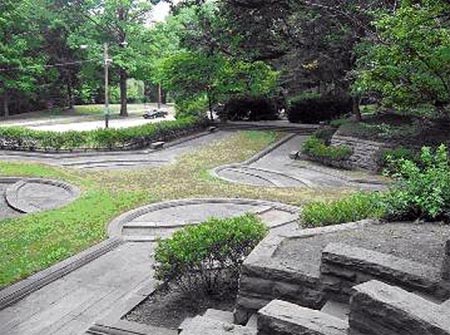 The Irish Cultural Garden, originally designed by Donald Gray, is one of 24 gardens in Rockefeller Park. Initial fundraising by the Irish Cultural Garden League began in 1933 and the completed garden was formally dedicated in 1939.

The garden's sandstone pathways are arranged in the shape of a Celtic cross.

A magnificent Oak remains from the 1930's and continues to shade the garden. The original plantings included Irish blackthorn, used in the making of the shillelagh.

The Irish Cultural Garden has proudly been called the "greenest of the gardens."

The above photo depicting the Celtic cross is courtesy of the The Irish Garden Club

The Irish Garden Club was created to provide capital funding for the restoration of the Irish Cultural Garden. As a 501(c)(3) organization, your contributions are tax deductible. In-Kind Donations of materials or services for renovation work, per the specifications of the Landscape Master Plan, will be accepted and deeply appreciated.

Irish Garden Club Founders

James C. Boland
Edward F. Crawford
Sheila Murphy Crawford
Myles C. Gallagher
Robert W. Gillespie
Jack Kahl, Jr.
Martin J. Keane
Kevin J. Kelley
Kevin J. McGinty
William J. O'Neill, Jr.
Michael R. Shaughnessy
William B. Summers, Jr.
Martin J. Sweeney




---
Back to Top
See photos of the restored Irish Cultural Garden
See photos and video of the Garden Rededication ceremony
Back to Cleveland Irish