The Cleveland Indians hosted Hispanic Heritage Night on Friday, Sept. 15 at Progressive Field as part of Major League Baseball's broader Hispanic Heritage Month efforts.
The Tribe played host to a large group of Hispanic fans at Progressive Field that evening, plus a DJ played the club's players' favorite Latin music throughout the game.
The Tribe's 40-man roster includes 13 players of Hispanic descent, including fan favorites Francisco Lindor, Jose Ramírez, Carlos Carrasco, Edwin Encarnación and more. On Opening Day, 235 players -- almost 30 percent of the league -- were of Latino descent and in a recent ESPN poll, more than 60 percent of Hispanic people living in the U.S. consider themselves fans of Major League Baseball.
The increased activity surrounding Hispanic Heritage Month is an extension of the league's "Ponle Acento" ("Put an Accent on It") campaign, launched in 2016 to highlight the distinctive mark that Hispanic and Latino players and fans leave on the game.
Players wore #PonleAcento shirts during Batting Practice that day as seen in these photos by Brittney Zivcsak courtesy of the Cleveland Indians.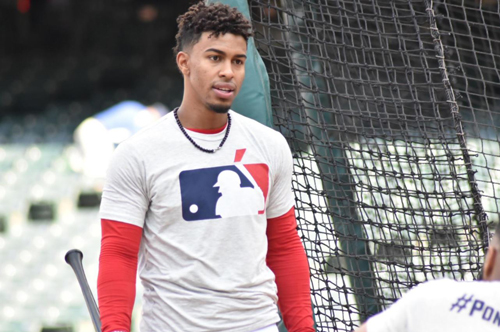 Francisco Lindor


---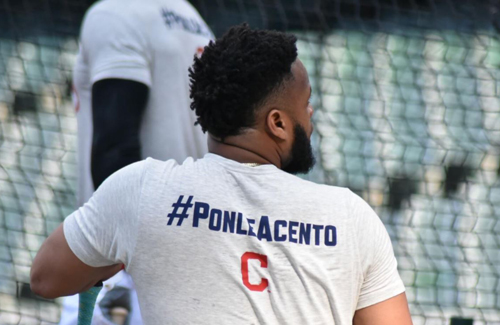 Carlos Santana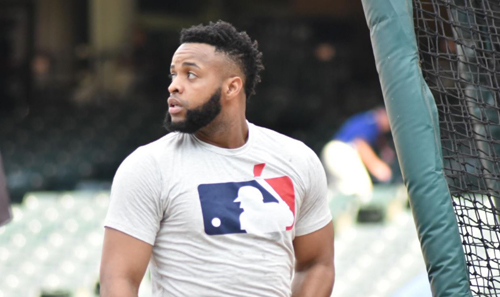 ---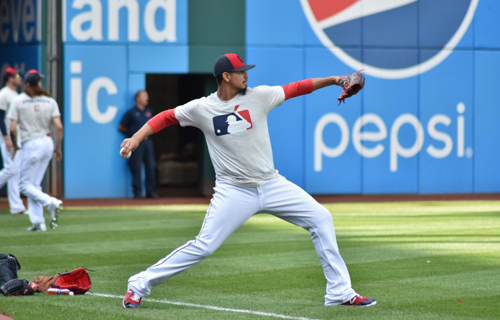 Carlos Carrasco


---
On Sept. 6, MLB commemorated 'Roberto Clemente Day,' an annual celebration of the Puerto Rican player's life and legacy. Tribe pitcher Carlos Carrasco is a nominee for the annual and prestigious Roberto Clemente Award.

***
Want to learn about ethnic and cultural events like Hispanic Heritage Night? Sign up for the free eNews and every Tuesday evening you will receive a free e-mail listing the next week's events. It's easy and free.

Select 'Weekly' when you fill out the form for the free weekly eNews.
***
---
Top of Page

Back to Cleveland Hispanics




---
---