Hispanic Heritage Month
Cleveland City Hall Rotunda
September 15, 2011
To honor the achievements of Hispanics in America, the Congress has authorized and requested the President to issue annually a proclamation designating September 15 through October 15 as "National Hispanic Heritage Month."

In the 2011 Proclamation, President Obama wrote "From those who trace their roots to America's earliest days to those who recently came to the United States carrying nothing but hope for a better life, Hispanics have always been integral to our national story. As an American family more than 300 million strong, we constitute one people, sharing sacrifice and prosperity because we know we rise and fall together. America is a richer and more vibrant country because of the contributions of Hispanics, and during National Hispanic Heritage Month, we celebrate the immeasurable impact they have made on our Nation.

Hispanics have had a profound and positive influence on our country through their strong commitment to family, faith, hard work, and service. They have enhanced and shaped our national character with centuries-old traditions that reflect the multiethnic and multicultural customs of their community. They are doctors and lawyers, activists and educators, entrepreneurs and public servants, and brave service members who defend our way of life at home and abroad."

The Cleveland celebration of Hispanic Heritage Month began with a ceremony in the Rotunda of Cleveland City Hall. Thanks to Arooj Ashraf for the following photos from the event.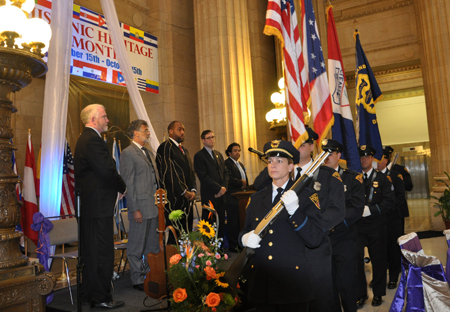 Color Guard at Hispanic Heritage Month in Cleveland


---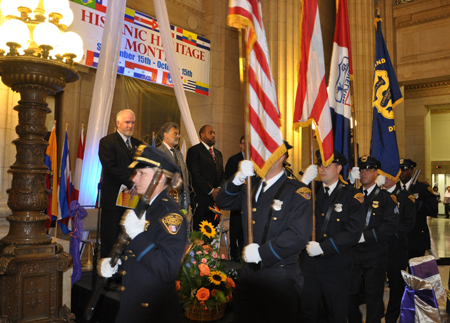 ---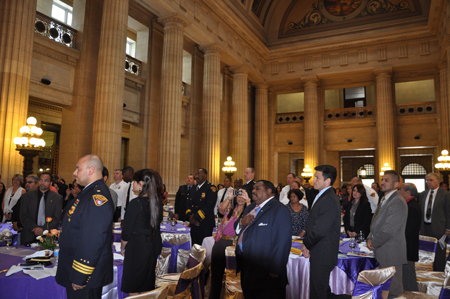 National Anthem


---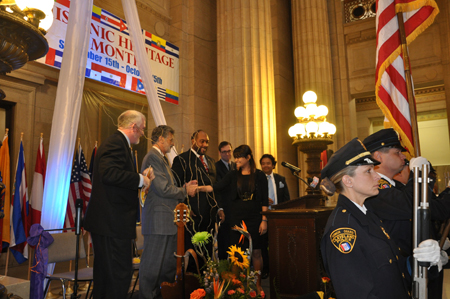 Imaris Rivera, student at John Hayes High School,
after singing the National Anthem.


---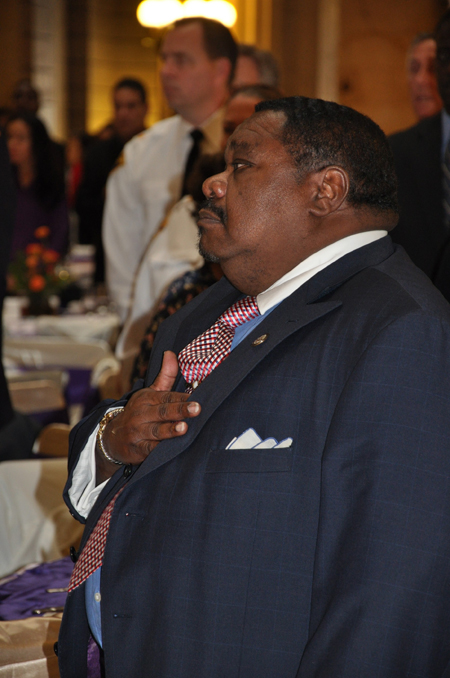 Luis Gomez, Congressional Staff, Congressman Dennis Kucinich


---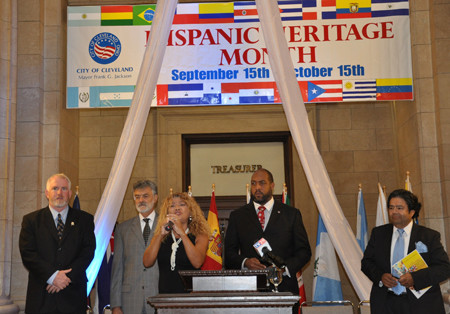 Lucy Santiago's singing opened the
Hispanic Heritage Day ceremony


---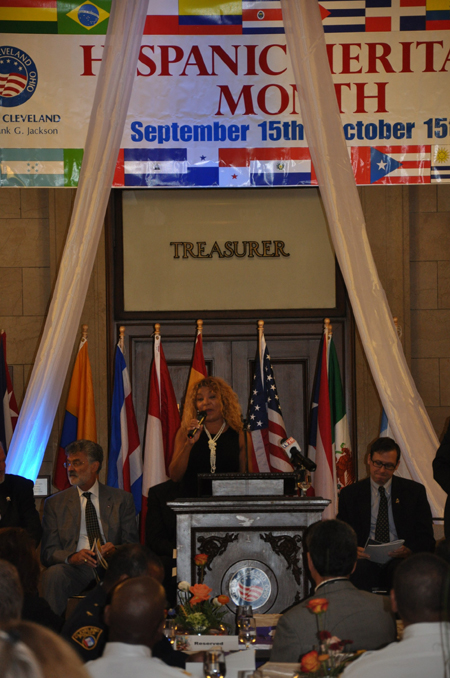 ---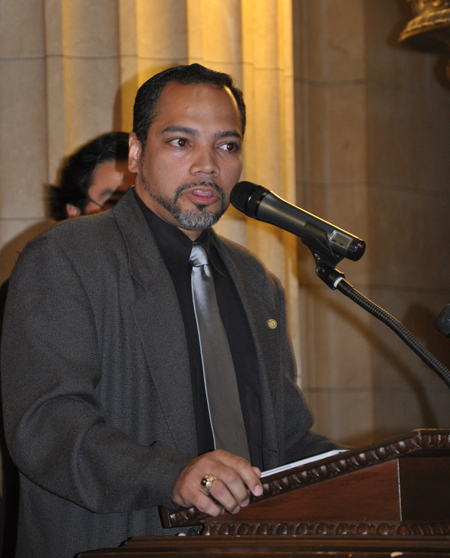 Pastor Abner Garcia, of New Jerusalem Church


---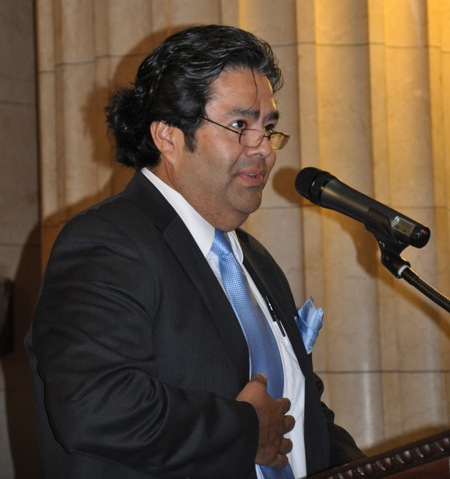 Master of Ceremonies Eduardo Romero


---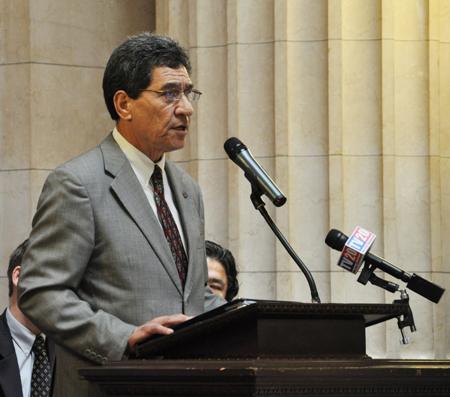 Keynote Speaker, Commissioner Bernardo Garcia of Water Department City of Cleveland


---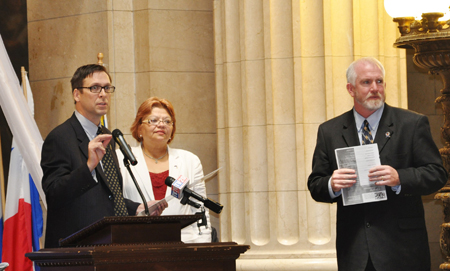 Councilman Brian Cummins, Lucy Torres, Hispanic Liaison to the Mayor and City Council President Martin J Sweeney


---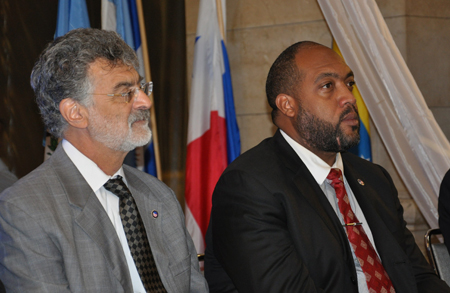 Cleveland Mayor Frank Jackson and Community Relations Board Director Blaine Griffin


---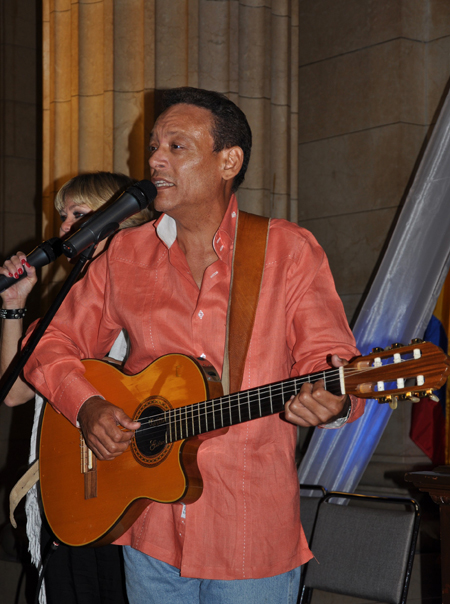 Nano Cabrera, International singer from Puerto Rico


---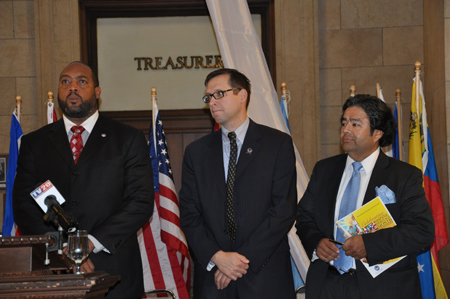 Director Griffin, Councilman Cummins and MC Romero


---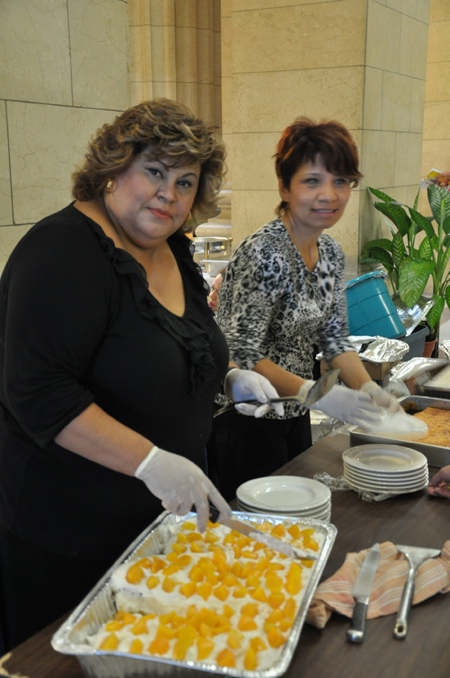 Norka's Kitchen prepared a Peruvian lunch


---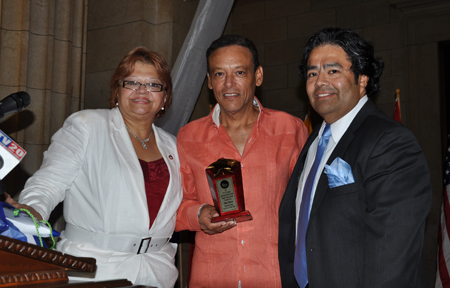 Lucy Torres, Hispanic Liason to the Mayor with Nano Cabrera, International singer from Puerto Rico and Eduardo Romero, Master of Ceremony


---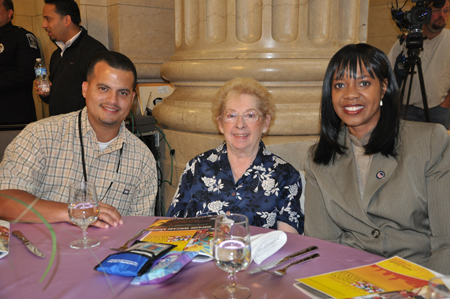 Gabriel Reyes, Karen Butler, Director of Cleveland Department of Public Health, and Rita Wilson, Public Records Administrator of Cleveland Department of Health


---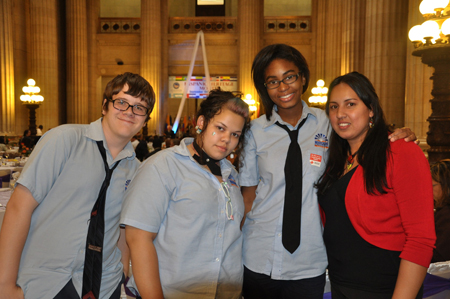 Horizon Science Academy students with their teacher Vivian Velez. Ariel Blackshire, Kyra Walker and Christopher Zehnder


---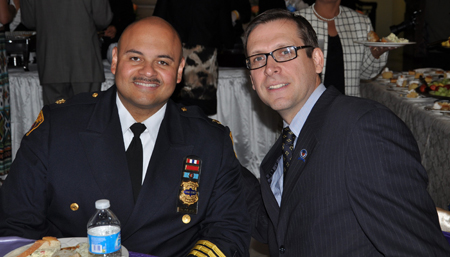 Commander Harold Pretel and Councilman Brian Cummins


---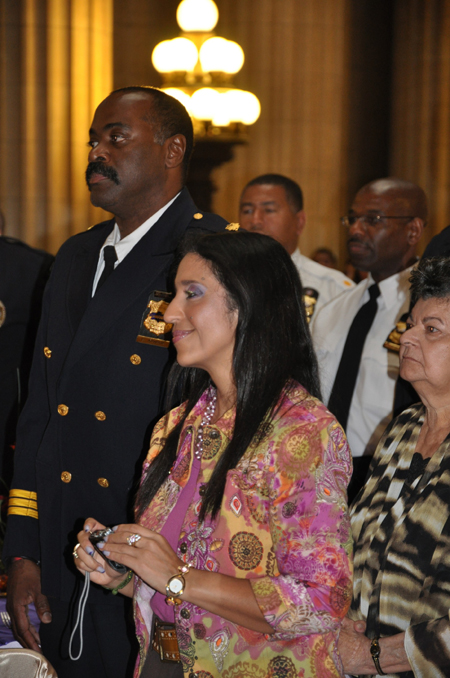 Patty Quiñónez


---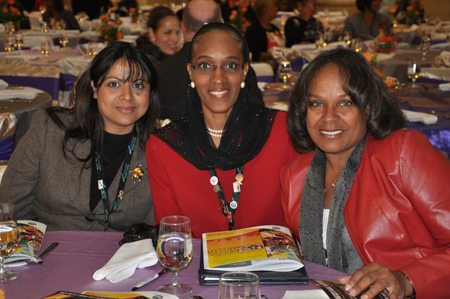 Meenakshi Singh, Jacqueline Muhammad and Shari Clouds


---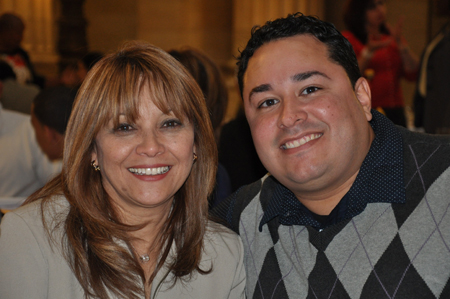 Sarah Santiago and Juan D. Lopez


---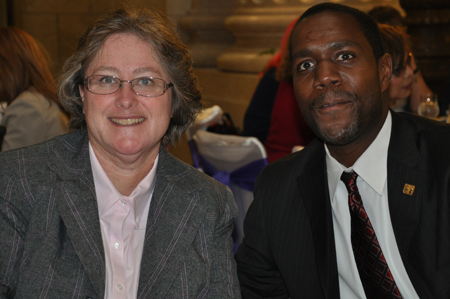 Lorrie Harper and Emmanuel Gloves


---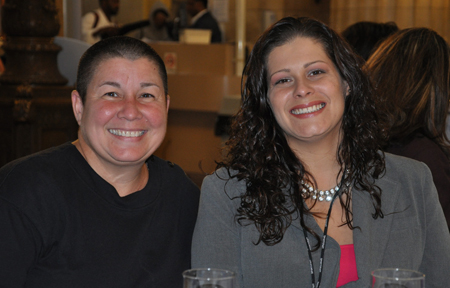 Nebeska Aviles and Olga Rosado


---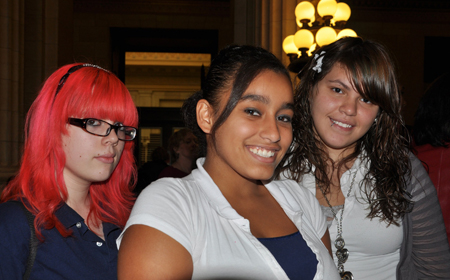 Kailey Flores, Selena Figerua and Jamie Rivera


---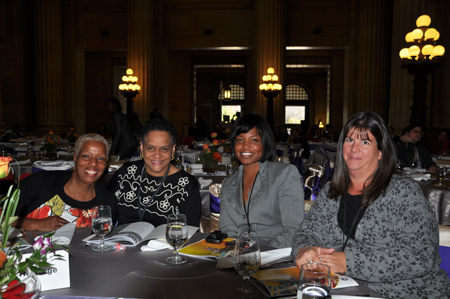 Karen Cooney, Paula Morrison, Margreat Jackson and Ivonne Eivera Stevens


---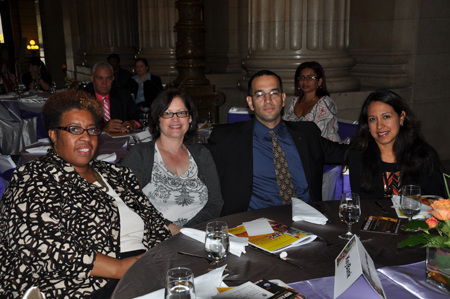 Lucretia Nicholson, Eradin Berrios, Flor Gomez , and Ivonne Scranton


---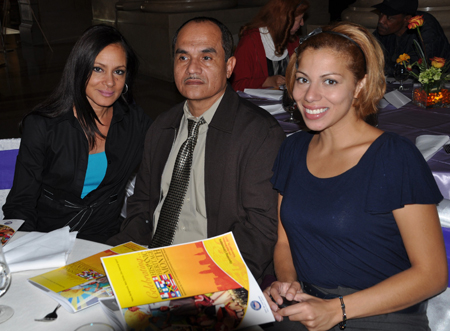 Milagros Santiago, Ricardo Camargo and Jenny Vega Gleason


---


Family member of Hector Luis Cuevas, Deputy Chief of Police


---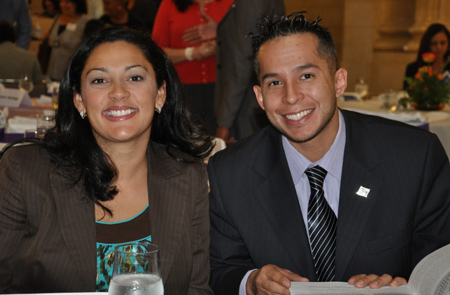 Ilene Jarreu and Fredy Benavides of Fifth Third Bank


---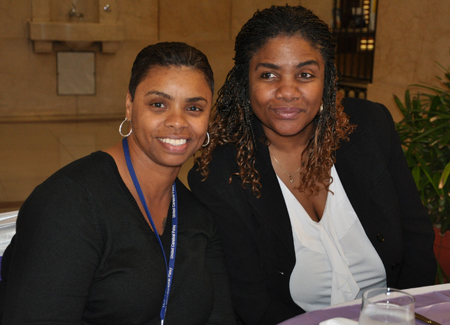 Sruja Brows and Verinsce Jenllens


---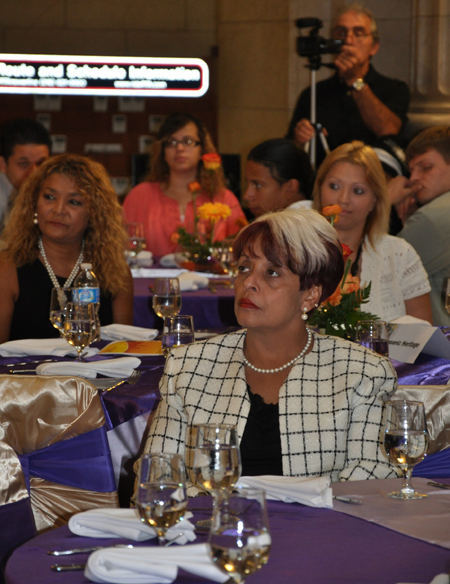 Hispanic Heritage Month celebration


---
Back to Cleveland Hispanics

Back to Cleveland Puerto Ricans

Top of Page


For sponsorship opportunities please contact us at info@clevelandpeople.com