The Estonian Cultural Garden was dedicated June 19, 1966. On the first annual Kid's Day in the Cleveland Cultural Gardens, kids (of all ages) learned about the Estonian language, culture, history, geography and more.

Teevi Champa of the Estonian Cultural Garden was one of the co-chairs of Kid's Day in the Gardens. When the group arrived at the Estonian Garden Teevi and Erika Puussar welcomed them and explained the various activities. The kids colored pictures of a Cornflower which is the national flower of Estonia.

Then story time with Erika Puussar where the kids learned to say dog (koer) in Estonian, and they played the Bees in the Garden game led by Teevi Champa that every kid plays in Estonia.

Click on the white arrow to watch the video



Enjoy these other photos from the Estonian Cultural Garden on Kid's Day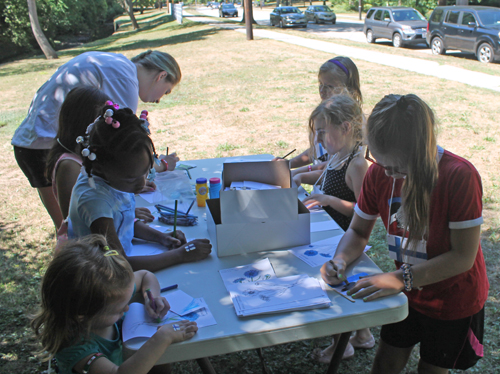 Coloring in the Estonian Garden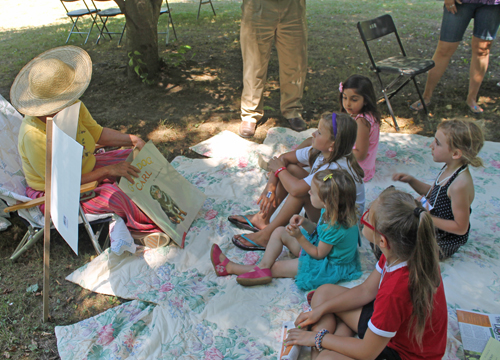 Hearing an Estonian story and learning some Estonian words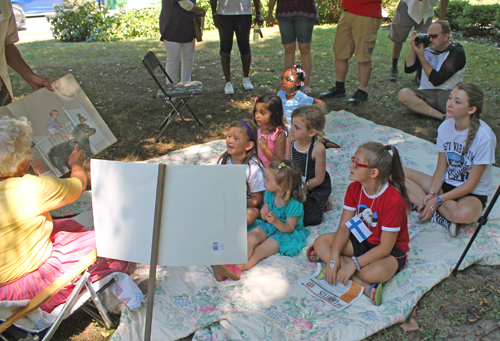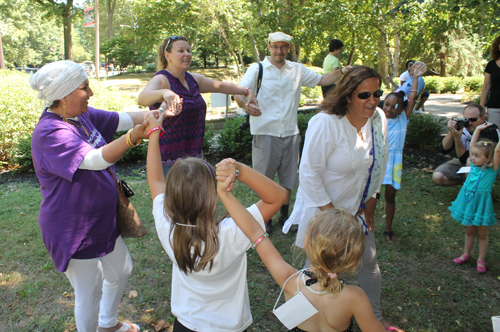 Playing a traditional Estonian game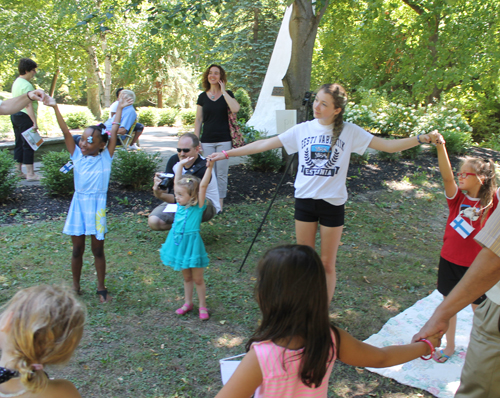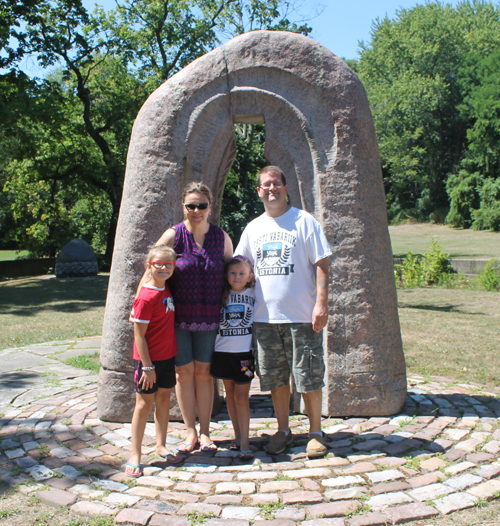 The Champa family in the Latvian Cultural Garden
See more from Kid's Day in the Cleveland Cultural Gardens.
***
Want to learn about ethnic and cultural events in Cleveland such as One World Day? Sign up for the free eNews and every Wednesday morning you will receive a free e-mail listing the next week's events. It's easy and free.

Select 'WEEKLY' when you fill out the form for the free weekly eNews.
***
---
---
Back to Top
Back to Cleveland Estonians