This is a big week for the Dominican community of Cleveland. August 16 is a national holiday in the Dominican Republic. It is the day when Santiago Rodríguez and his men raised the new Dominican flag on the Capotillo hill which began the war which resulted in the restoration of Dominican sovereignty, the withdrawal of Spanish forces, the separation of the Captaincy General of Santo Domingo from Spain, and the establishment of a second republic in the Dominican Republic.
In Cleveland, members of the Dominican community gathered on the steps of Cleveland City hall for a ceremony and then the raising of the flag of the Dominican republic above the building. This was the first time the Dominican flag flew over City Hall.
The next day is the celebration of the first Dominican Cultural fest in Cleveland.
The ceremony on the steps of City Hall began with remarks then an invocation.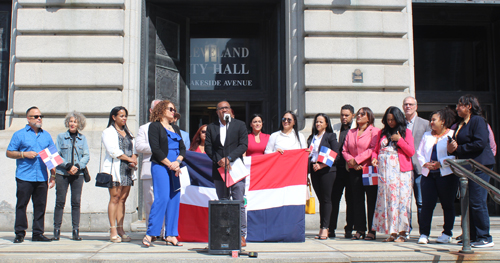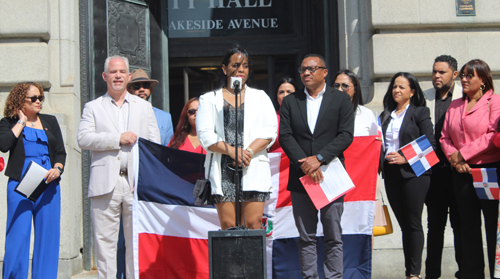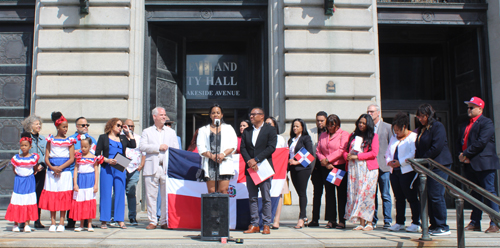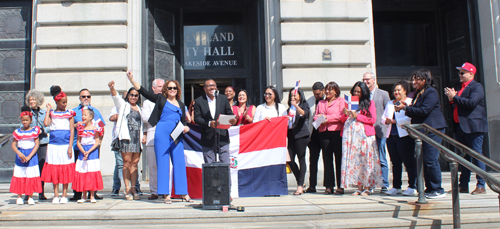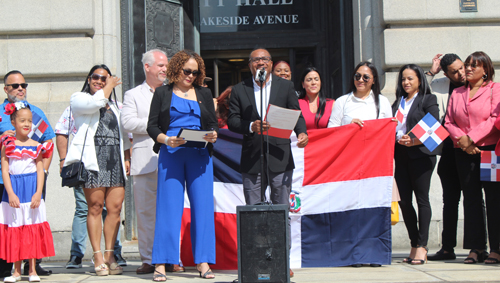 Cleveland civic leaders also spoke.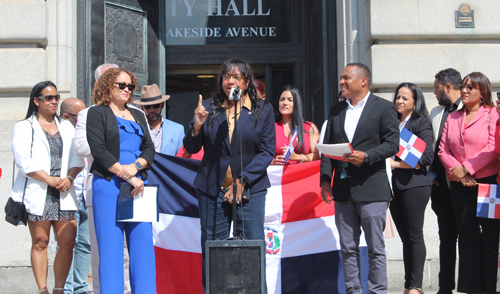 Director Angela Shute-Woodson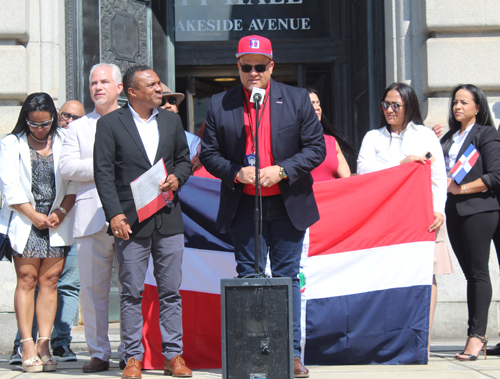 Hispanic Liaison Chris Martinez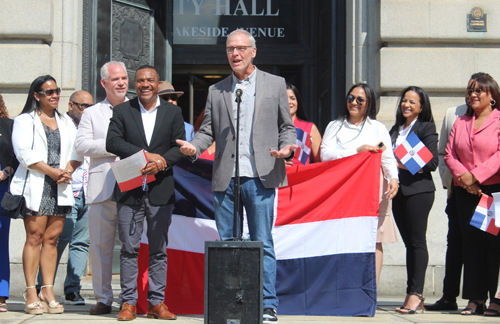 Councilman Kris Harsh

The national anthem of the Dominican Republic was sung and the flag raised over City Hall.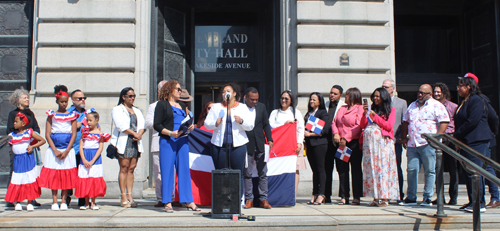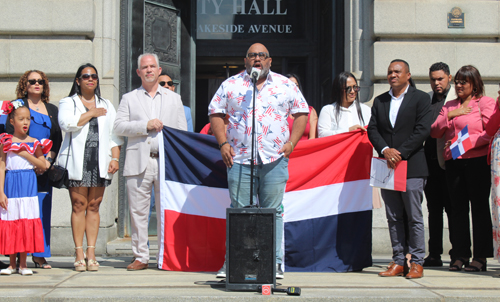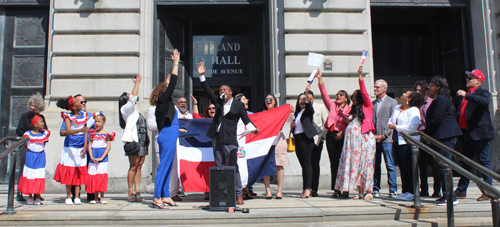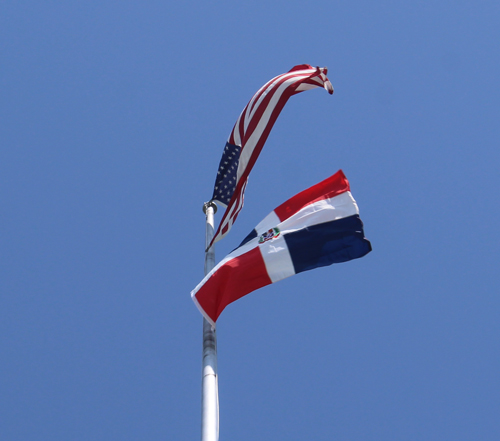 Here is a video of the entire ceremony.





Enjoy these other images from the Dominican Flag Raising ceremony at Cleveland City Hall.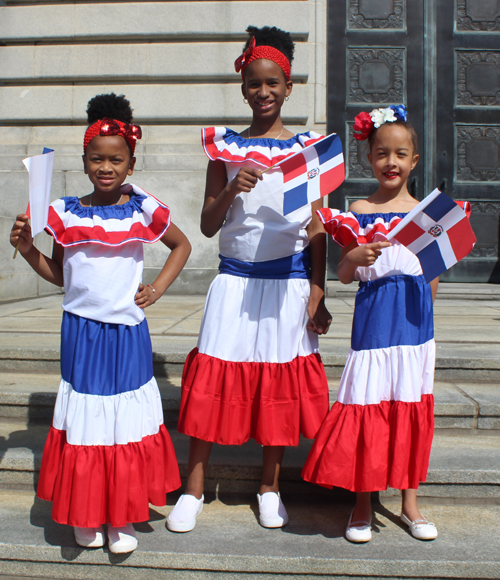 ---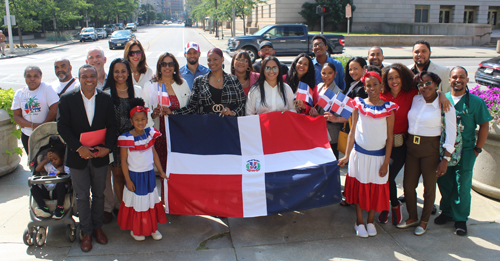 ---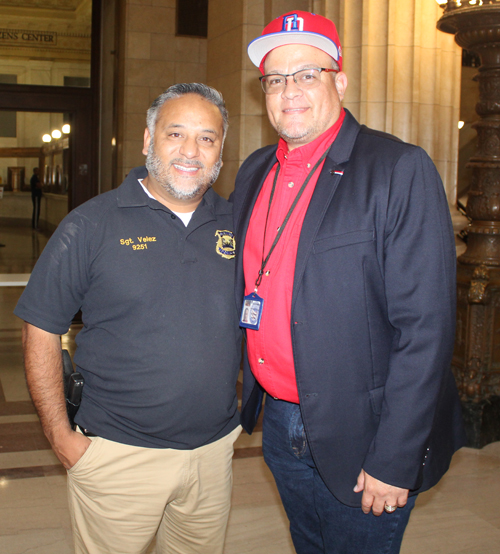 ---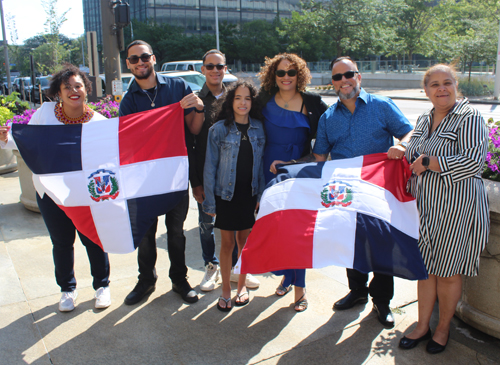 ---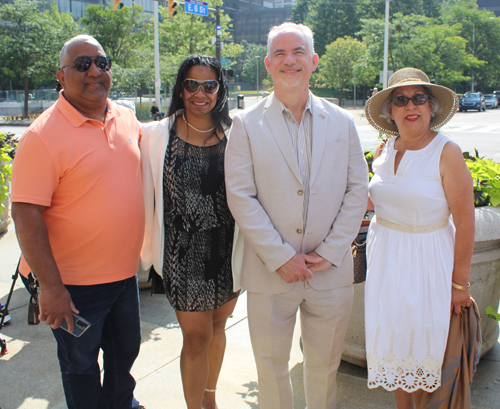 ---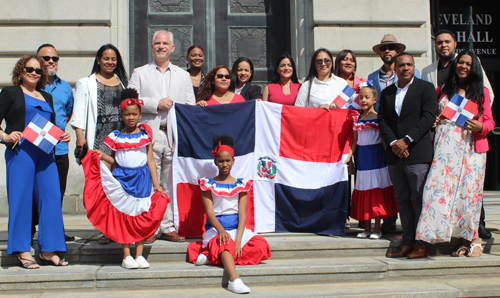 ---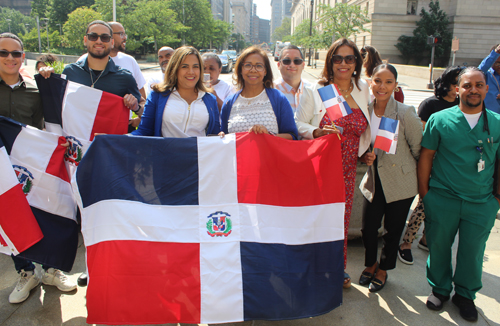 ---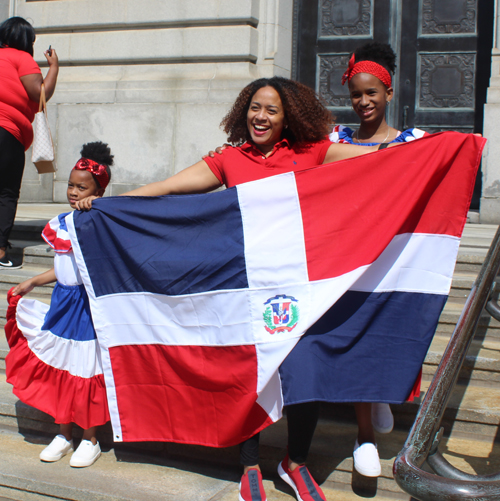 ---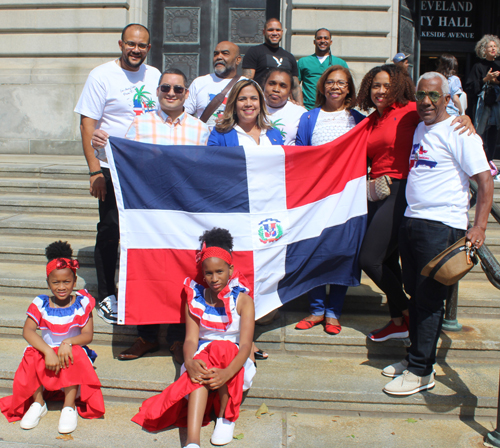 ---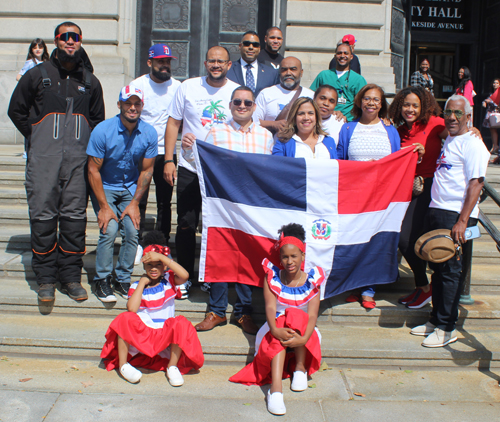 ---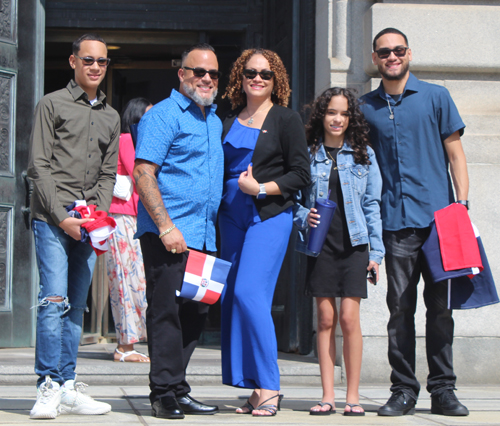 ---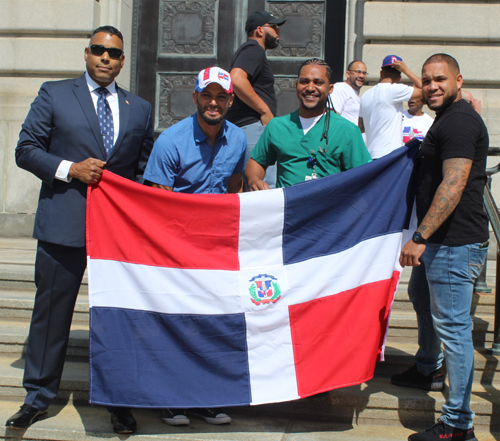 ---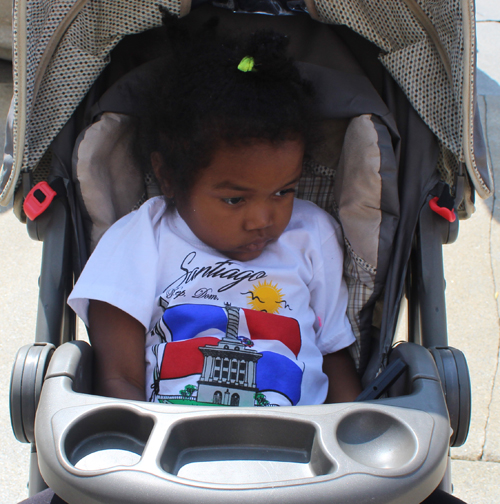 ---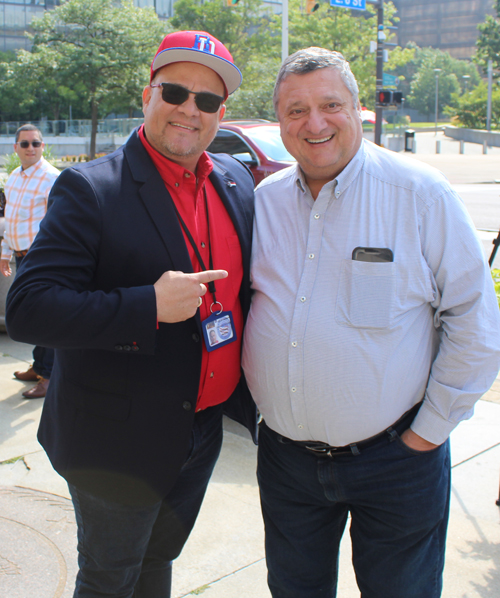 ---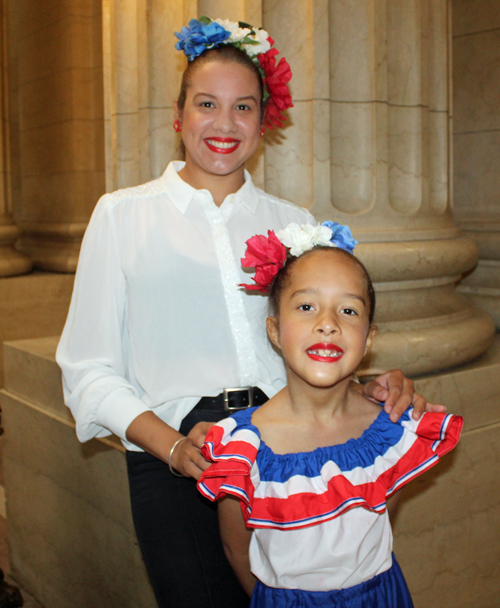 ---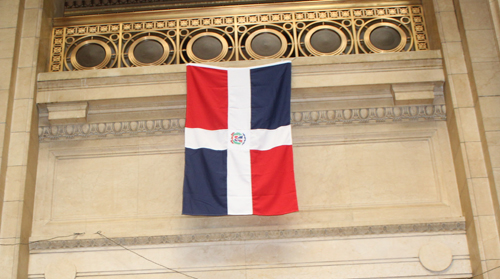 Dominican flag inside City Hall
***
---
Want to learn about ethnic and cultural events in Cleveland such as this? Sign up for the free eNews and every Tuesday evening you will receive a free e-mail listing the next week's events. It's easy and free.

Fill out the form for the free weekly eNews.
***
Top of Page
Back to Cleveland Dominicans
Back to Cleveland Hispanics
---