Many enlarged documents , maps and other resources were on display at the historic Bohemian National Hall for the 100th anniversary celebration of the Cleveland Agreement which paved the way for the creation of Czechoslovakia.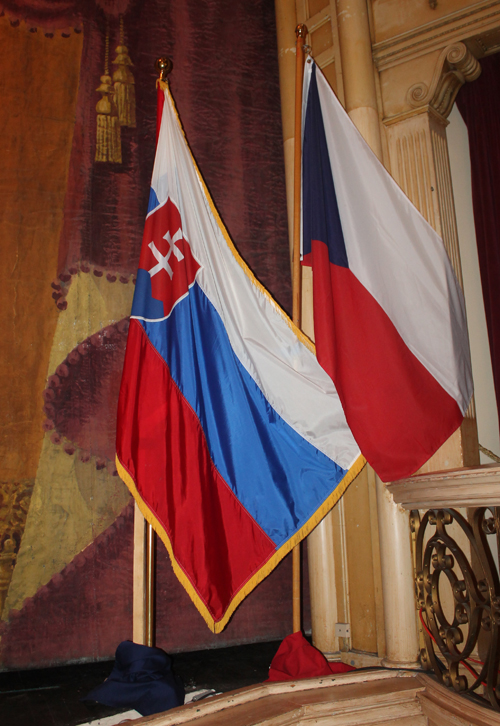 Slovak and Czech flags


---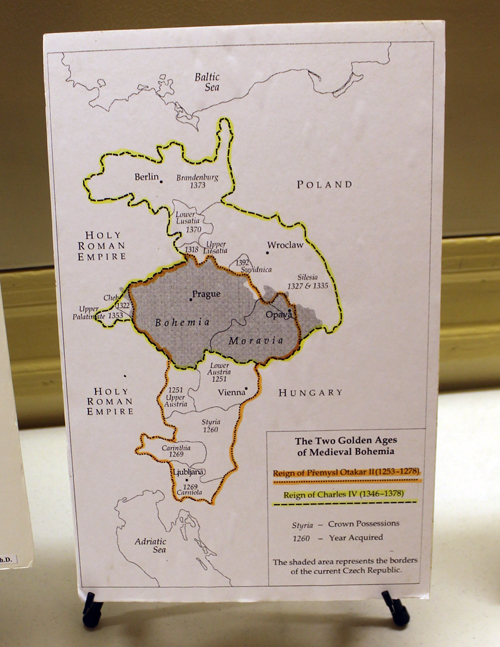 Map of Medieval Bohemia


---


Documents from October 22 and 23, 1915


---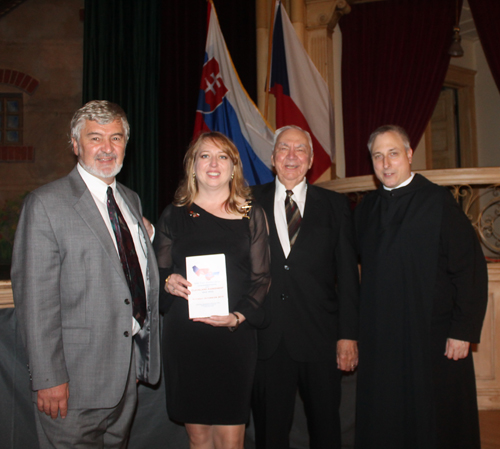 Paul Burik, Denise Ivan-Antus,
Stephen Sebesta and Fr. Michael Brunovsky


---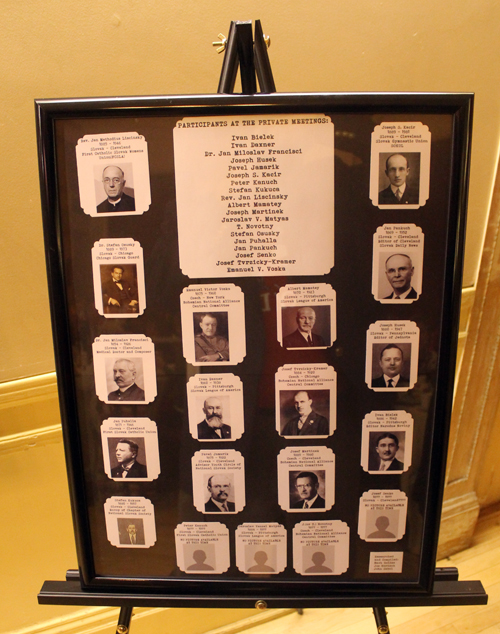 Participants at the private meetings


---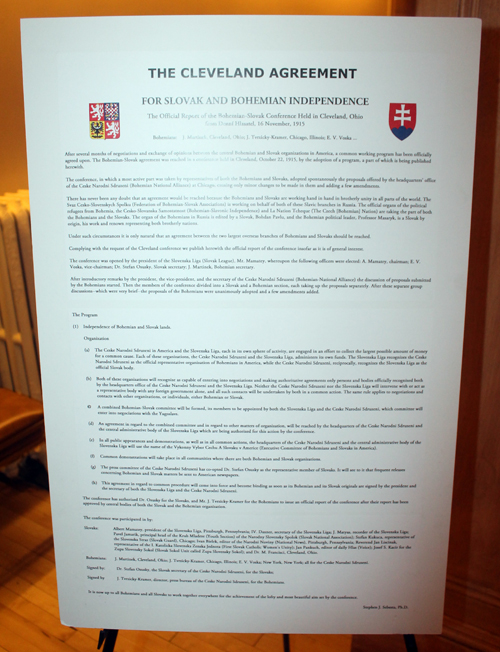 The Cleveland Agreement for Slovak and Bohemian Independence


---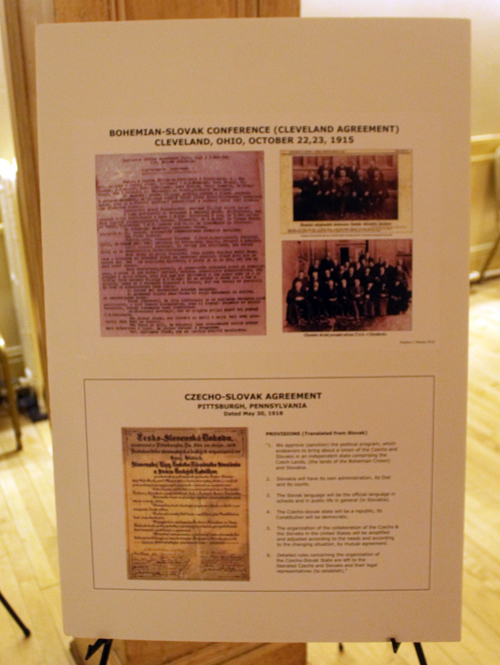 Cleveland and Pittsburgh agreements


---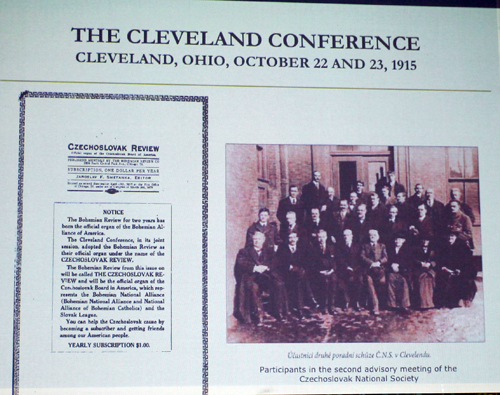 Czechoslovak Review article of the Cleveland Conference


---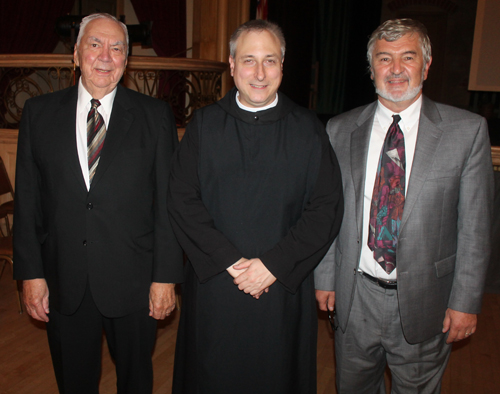 Stephen Sebesta, Fr. Michael Brunovsky and Paul Burik


---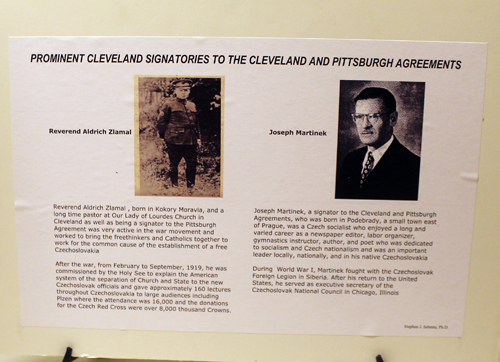 Prominent Cleveland signers of the Cleveland and Pittsburgh Agreements


---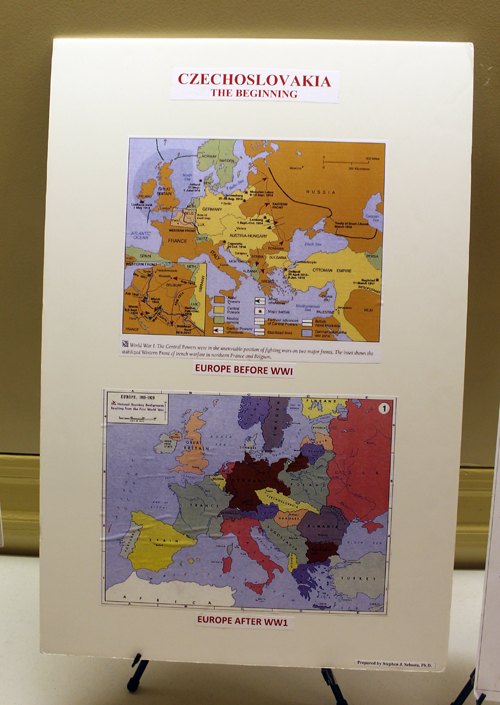 Maps of Czechoslovakia - before WWI and after


---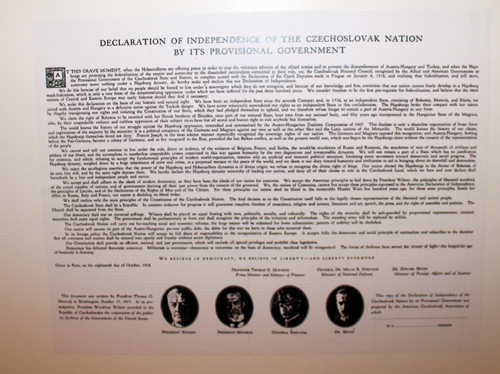 Declaration of Independence of the Czechoslovak Nation


---


***

Stay informed about the local Czech (and Slovak and...) community by signing up for the free Cleveland Czech eNews mailings. You can select other groups as well. It's easy and free.

Fill out the form for the free Czech eNews.

***

---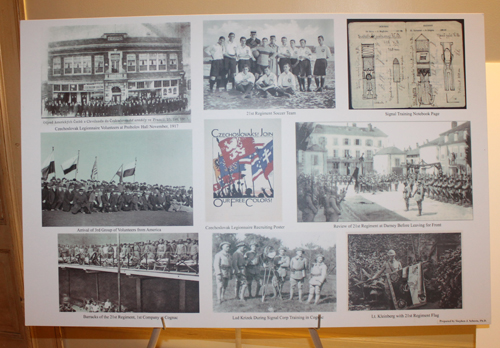 Historic Photos


---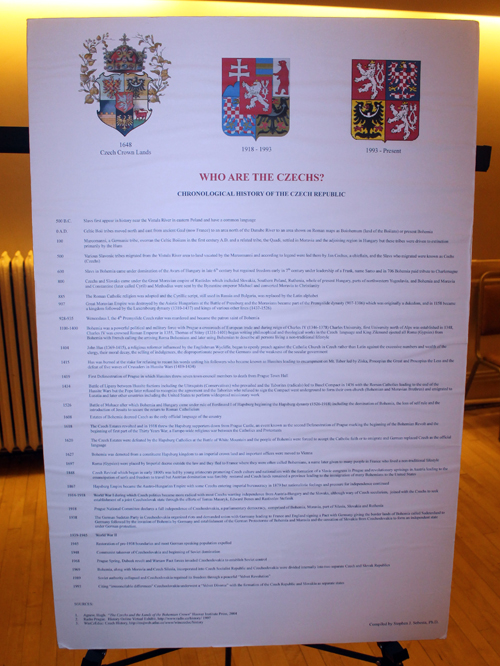 Who are the Czechs


---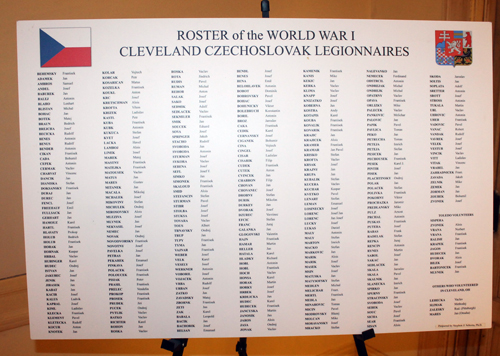 World War I Cleveland Legionnaires


---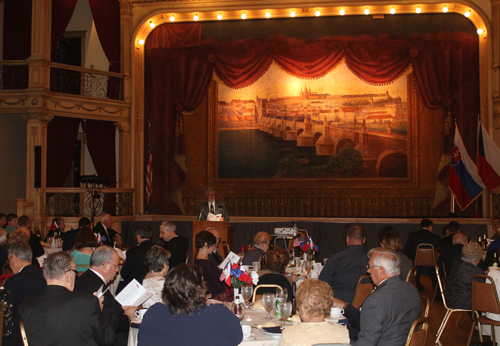 Crowd at Centennial event


---
Main Cleveland Agreement Celebration page
Photos of historic Czech and Slovak documents and maps (this page)
Photos of the Bohemian National Hall
Photos from the Czech Cultural Center of Sokol Greater Cleveland Museum
Photos and video of the Slovak Folk Costumes (Kroje) on display
---
Back to Top
Back to Cleveland Czechs
Back to Cleveland Slovaks