A taste of what an exciting event we have to look forward to at the upcoming Cleveland Asian Festival was given at the Chinese New Year celebration on Saturday, February 13, 2010. Thousands of people strolled through Asia Plaza to watch performances, sample foods and mix with vendors and organizations.
Informative and fun tables lined the walkway in Asia Plaza and the entertainment was performed in the center area.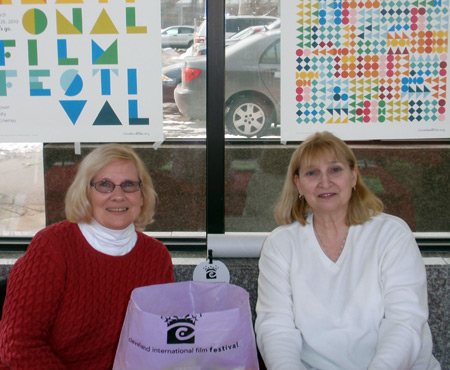 Janet Bodjiak and Karen Calta at the International Film Fest table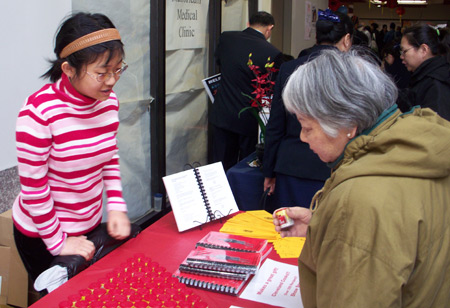 Demi Zhang at the ClevelandPeople.Com table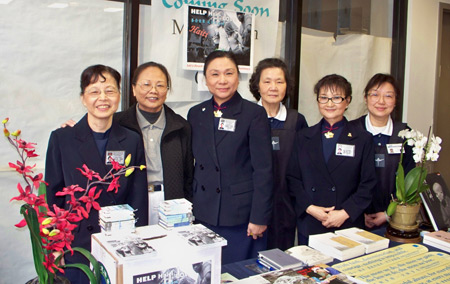 Ladies from Tzu Chi Foundation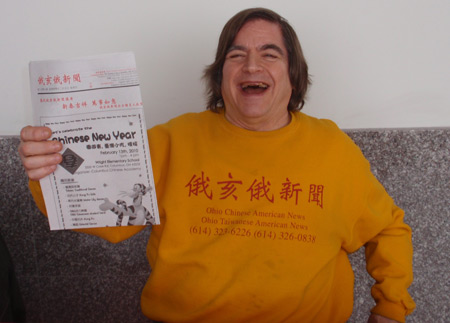 James Nisenson with the Ohio Chinese American News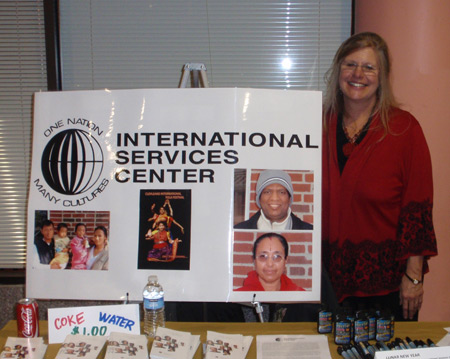 Susan Lohwater of the International Services Center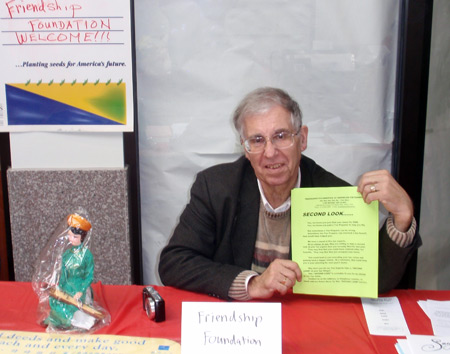 Joe Meisner of the Friendship Foundation


Chinese Women Association of Cleveland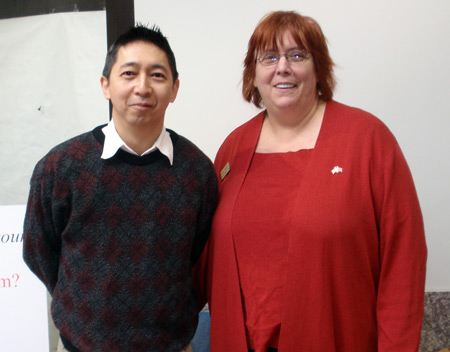 Event Promoter Johnny Wu with Debbie Hanson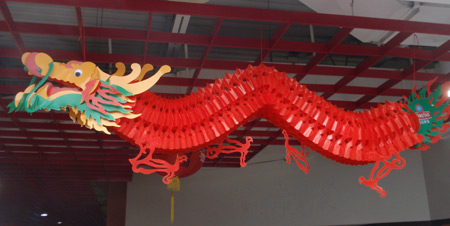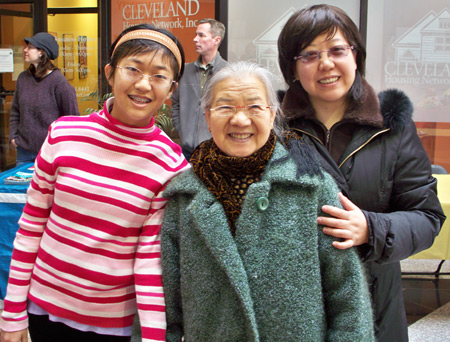 3 Generations
Demi Zhang, grandmother Ying Zhe and mother Bing Xu
---
The entertainment was the highlight of the day. The performances began with a Lion Dance by the Kwan Family Lion Dance Team.

New this year was a baby lion (in purple) featuring young members of the Kwan family.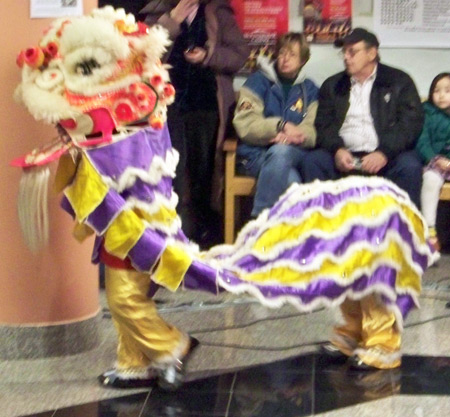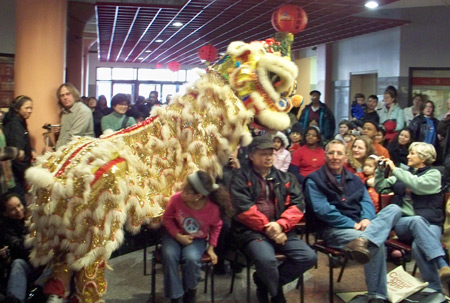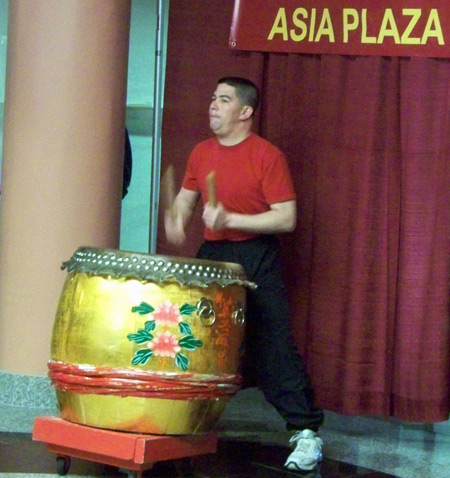 ---
The next performance included acrobatic and dance routines performed by young boys and girls under the direction of Connie Zhang.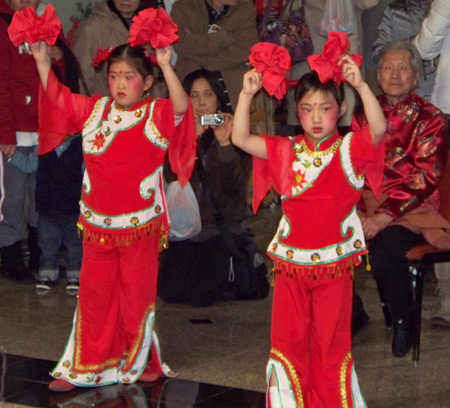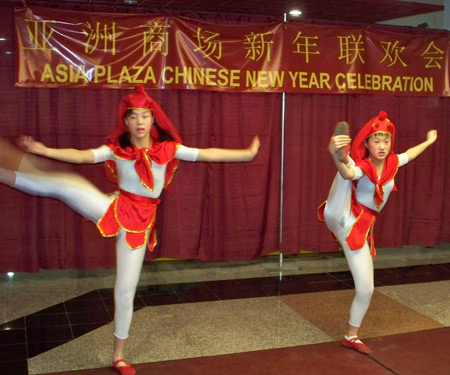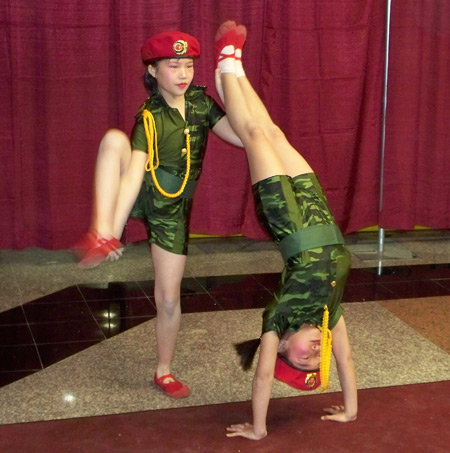 See many more photos and videos of the Connie Zhang acrobats at Asia Plaza
---
The next performers were from the Chinese Music Group. The Chinese Music Group plays traditional music on authentic instruments such as the bamboo flute, Chinese guitar and Guzheng.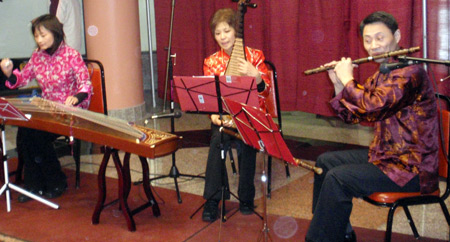 Young musicians such as Allison Jin (below) also performed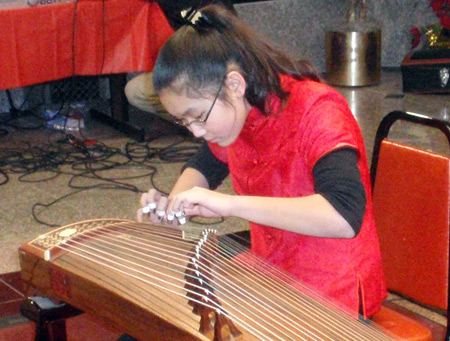 See many more photos and videos of the Chinese Music Group
---
The next group were the drummers from Daiko Icho Taiko. Icho Daiko is a Cleveland Taiko group formerly based in Oberlin. Taiko has played an important role in Japan's history since the tenth century.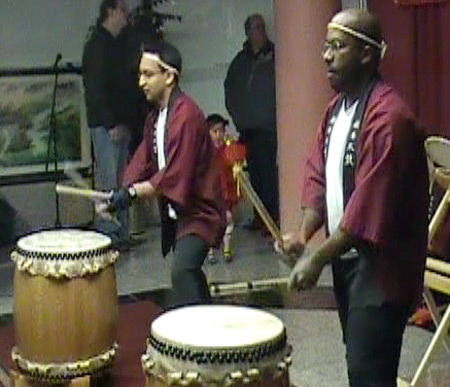 See more photos and videos of the drummers from Daiko Icho Taiko
---
This was followed by martial arts demonstrations by T'shaka Brown and Master Hu.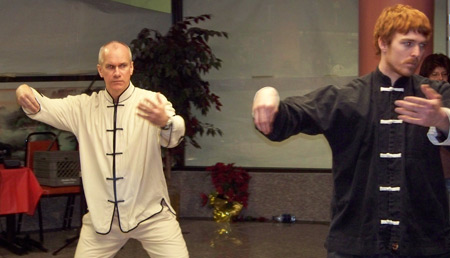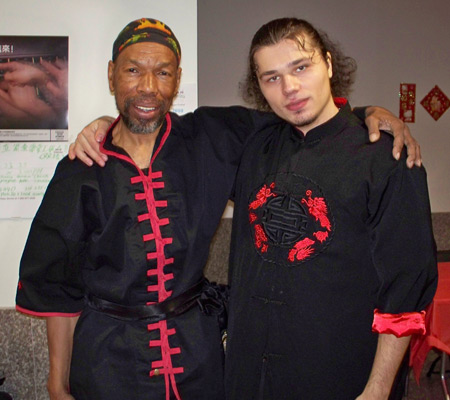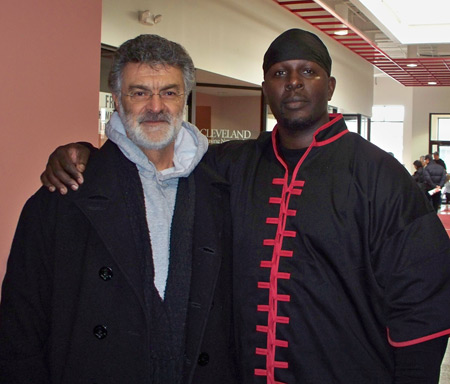 Cleveland Mayor Frank Jackson after he proudly
watched his nephew perform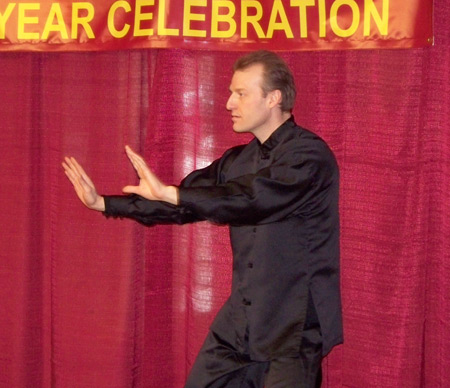 ---
The final performance of the day was by the Westlake Chinese School. They performed various dance routines.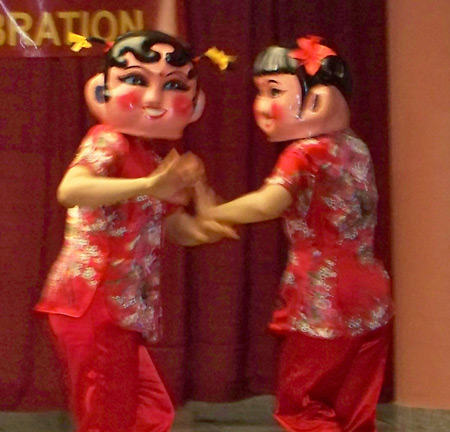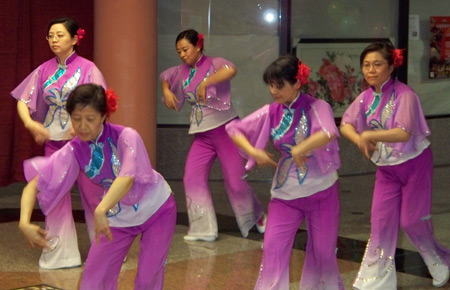 See more photos and videos of the Westlake Chinese School
It was a terrific day and we can't wait till May 22 for the Cleveland Asian Festival. "Gung Hay Fat Choy" or "Best wishes and Congratulations. Have a prosperous and good year!"