The Cleveland Cultural Gardens Federation presented a series of World on Stage events during the summer of 2023 at the Centennial Peace Plaza in the Gardens. The September 9, 2023 event celebrated Asian heritage and culture and members of the Stellar Acrobatic Dance Academy performed.

NOTE: All the images below with a white arrow in the middle are videos. (The other images are just photos) You can click on the white arrow to watch the video of whatever is described. Make sure your speakers are on and you can make the video full screen once it begins by clicking the icon in the lower right corner.

Stellar Acrobatic Dance Academy students performed a dance telling the story of an archer and his wife. The archer shoots out all but one of the suns and the wife drinks poison.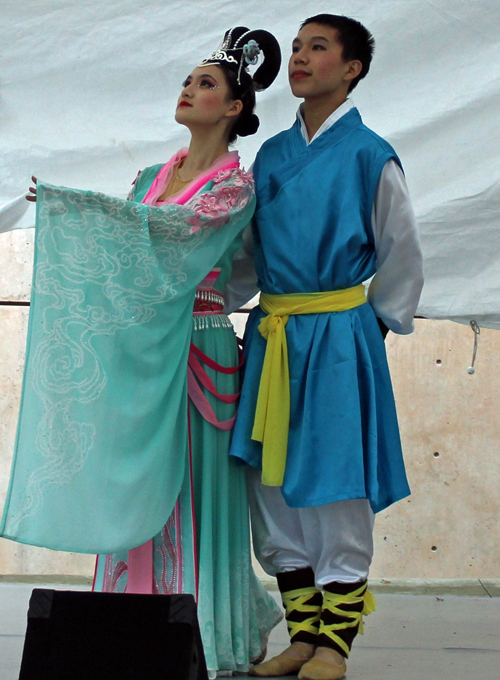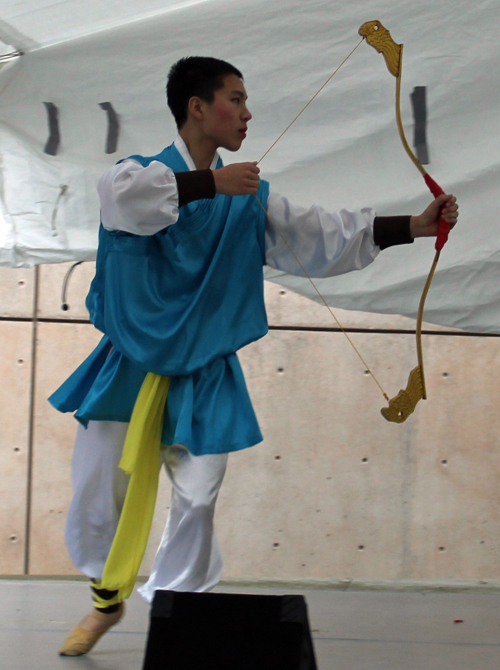 A young lady from Stellar Acrobatic Dance Academy performed this solo Chinese dance.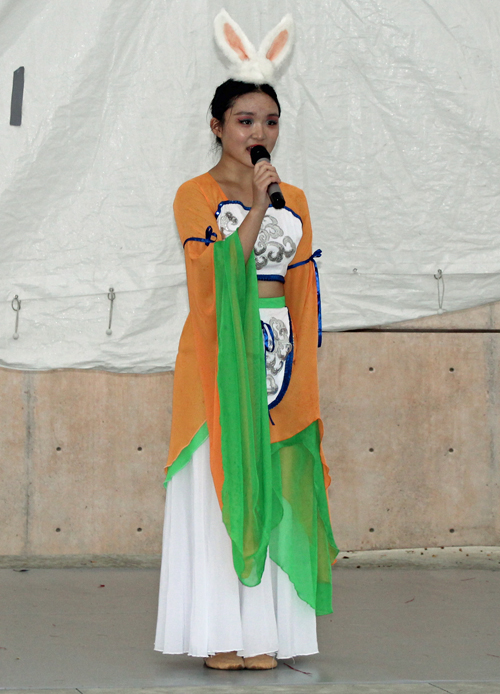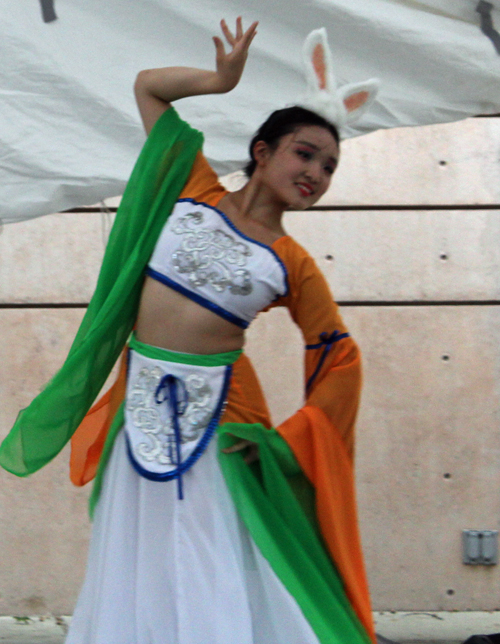 Students from Stellar Acrobatic Dance Academy performed this grand finale Chinese dance.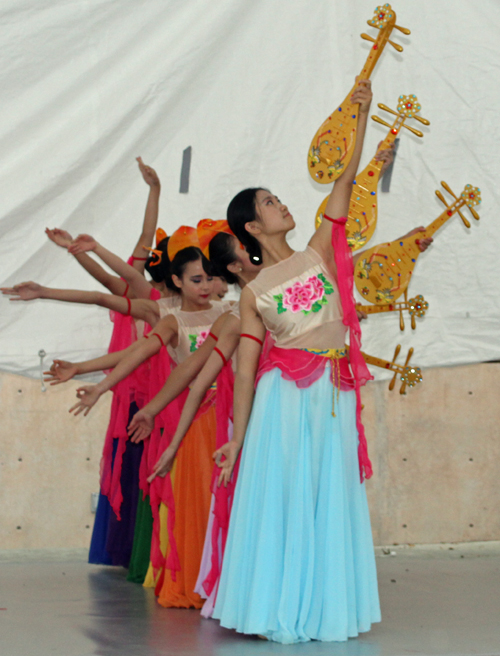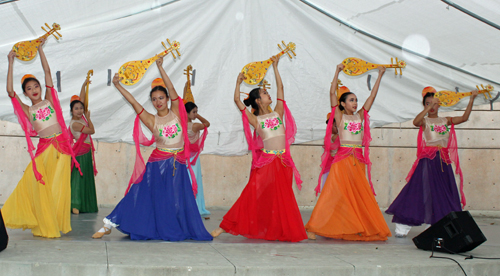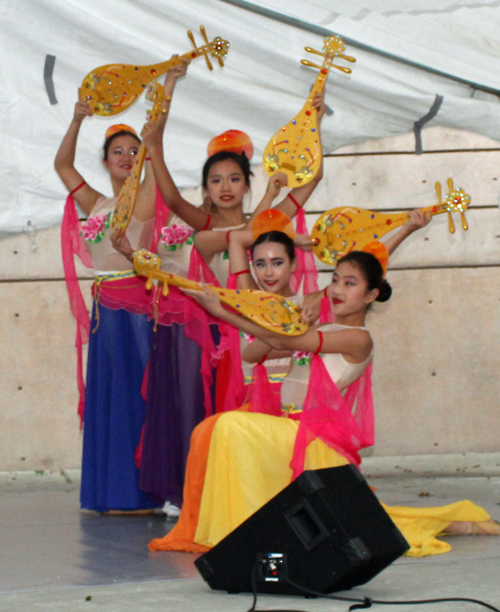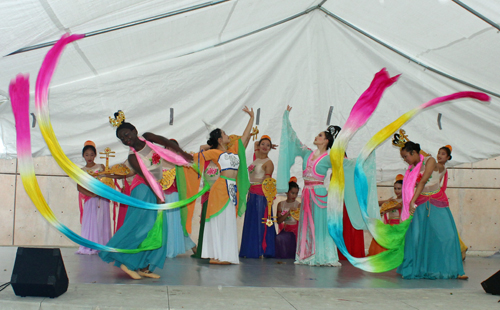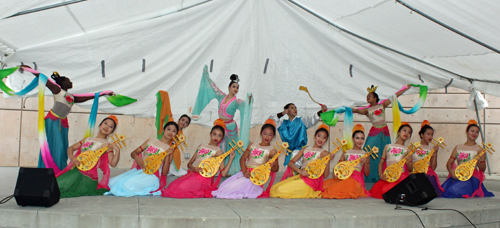 ***
Want to learn about ethnic and cultural events in Cleveland such as this? Sign up for the free eNews and every Tuesday evening you will receive a free e-mail listing the next week's events. It's easy and free.

Fill out the form for the free weekly eNews.
***
---
Back to Top
Back to 2023 World on Stage Asian Heritage
Back to Cleveland Chinese