The Kwan Family Lion Dance Team has performed the traditional Chinese lion dance for over forty years. The annual Cleveland Asian Festival was held on May 20 and 21, 2023 and attracted about 45,000 attendees. Each year the Kwan Family Lion Dance Team opens the festival with a performance.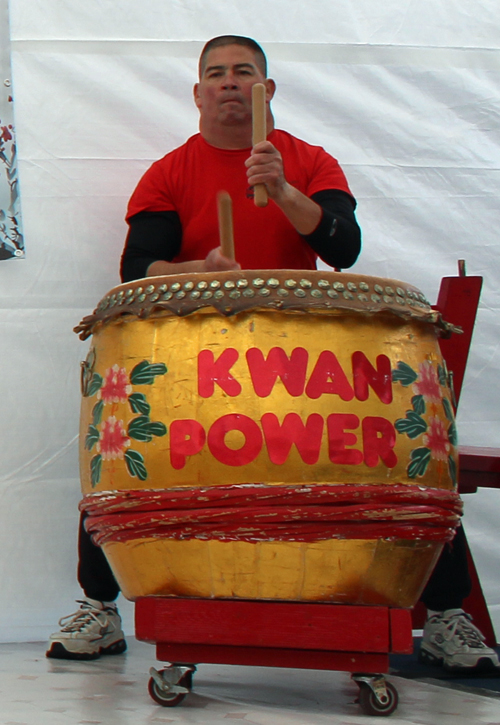 This year they have added a new lion so they performed an awakening ceremony on the lion - starting the heart, opening its eyes, blessing the horn and so on. They also gave the lion all of its senses such as sight, smell, taste, hearing and the ability to see into the future and remember his past.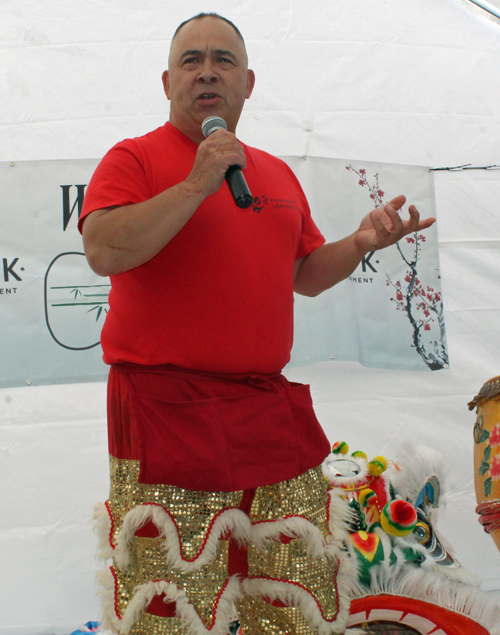 George Kwan explaining the awakening ceremony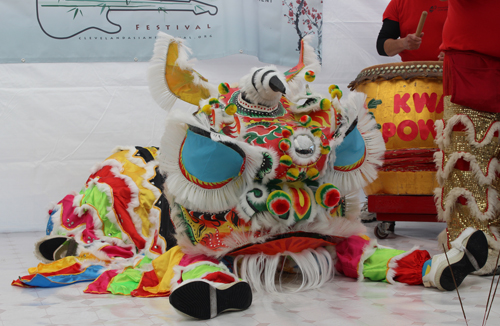 The new lion - still asleep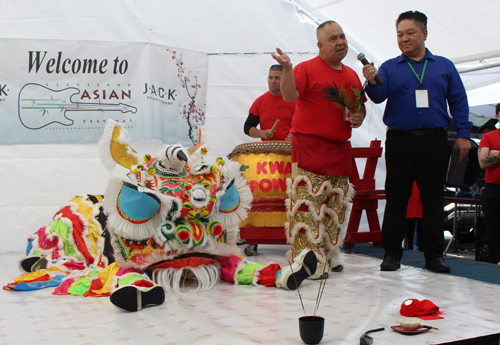 George Kwan explains the ceremony to Wayne Wong



CAF MC Wayne Wong introduced Kwan Family leader George Kwan explained the process as they woke the new lion. Then he smacked the lion on the backside to wake it up and it began to dance.

NOTE: The two images below with a white arrow in the middle are videos. (The other images are just photos) You can click on the white arrow to watch the video of whatever is described. Make sure your speakers are on and you can make the video full screen once it begins by clicking the icon in the lower right corner.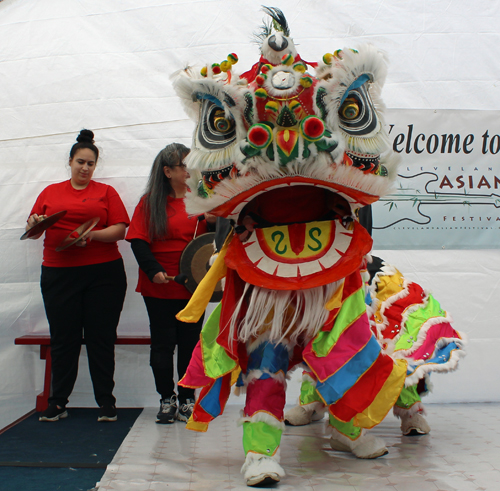 The new lion was soon joined by the older lion.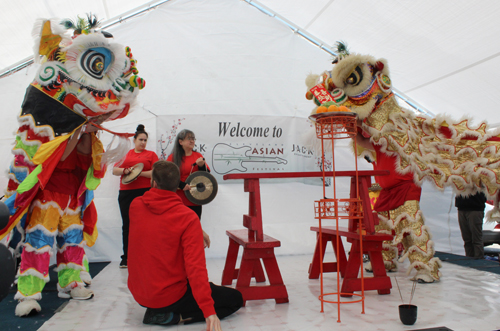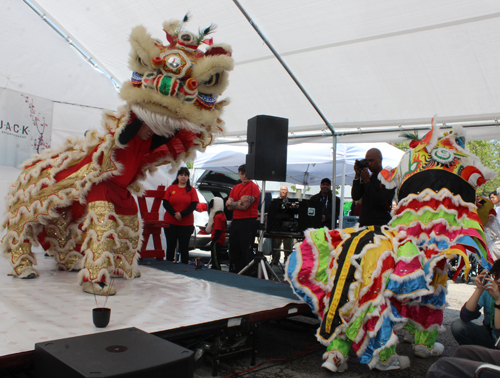 Here is a video of highlights of the performance where both the old and new lions performed.





Enjoy these other images from the Kwan Family Lion Dance Team at the 2023 Cleveland Asian Festival.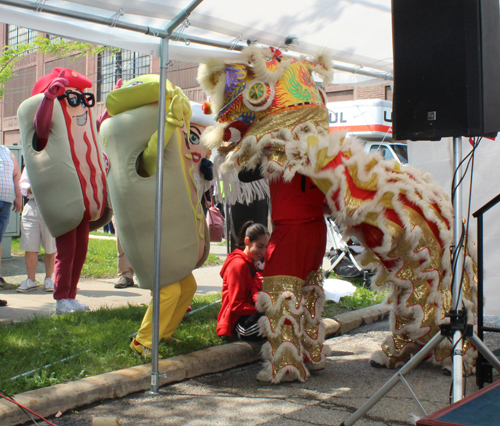 With the Guardians mascots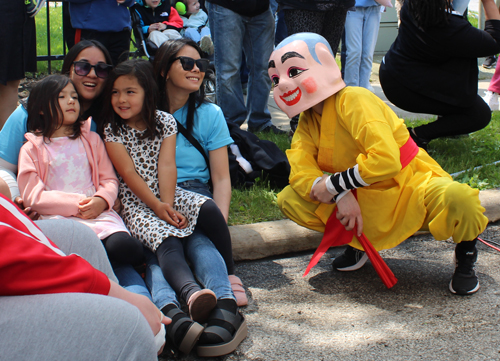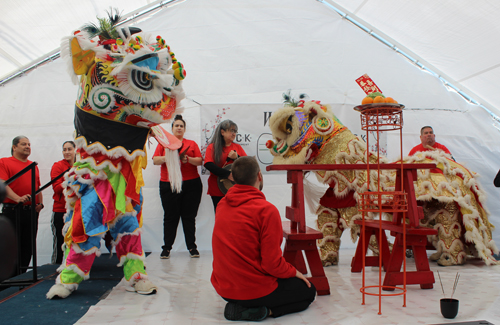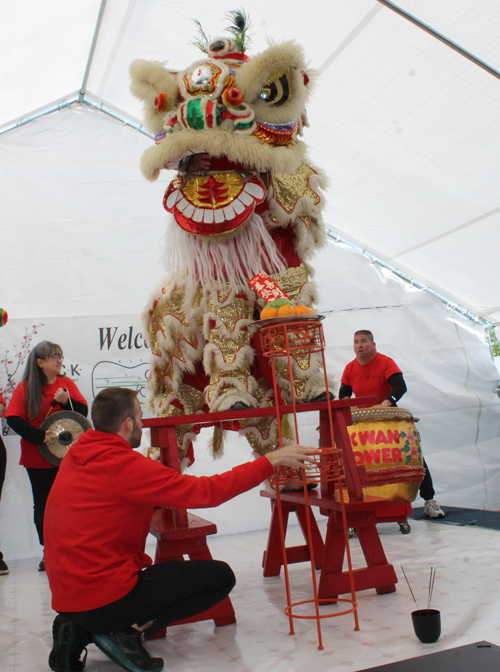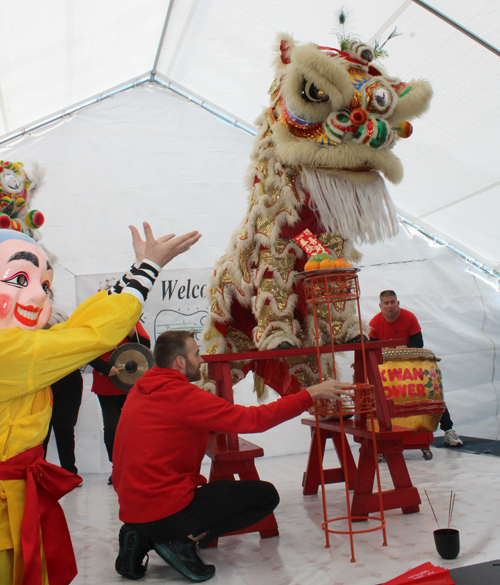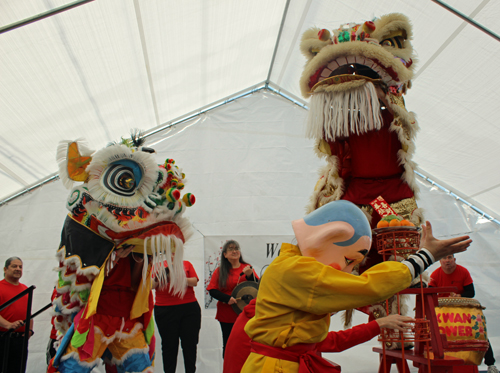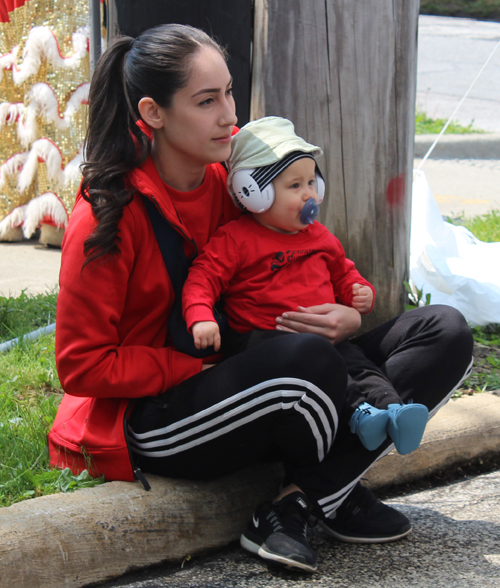 The youngest Kwan Family member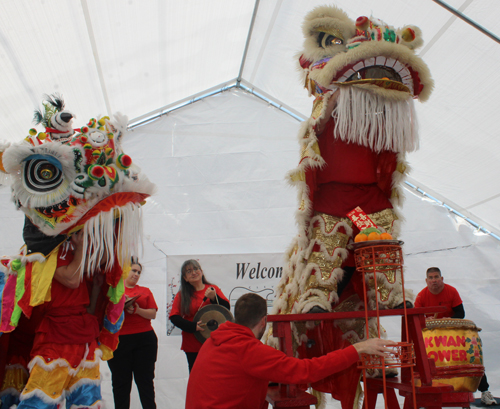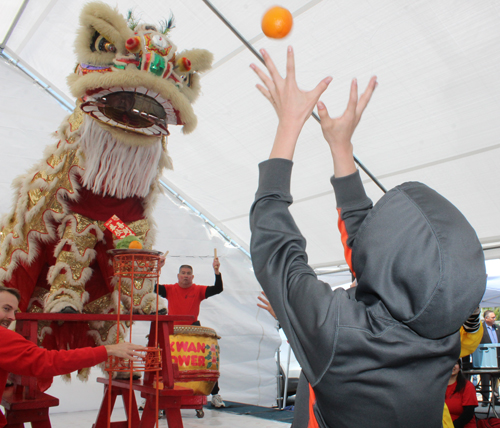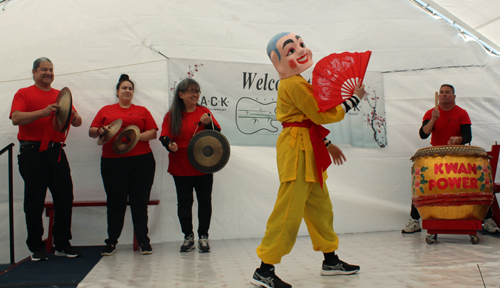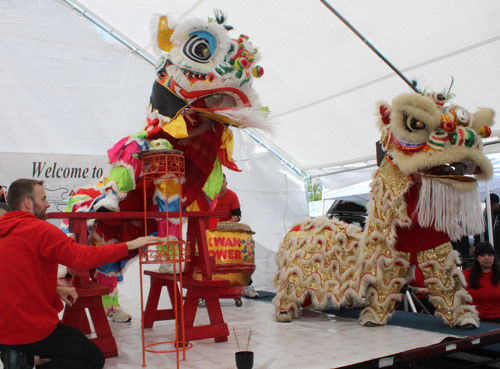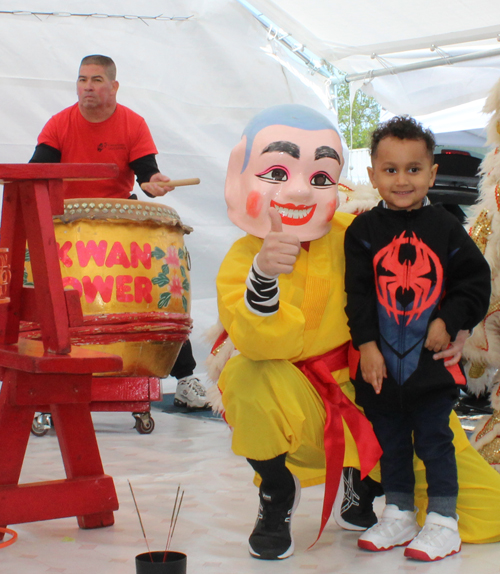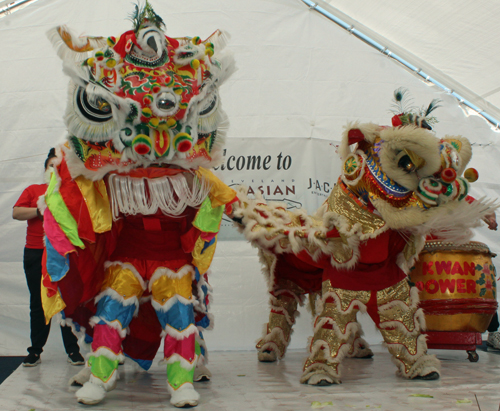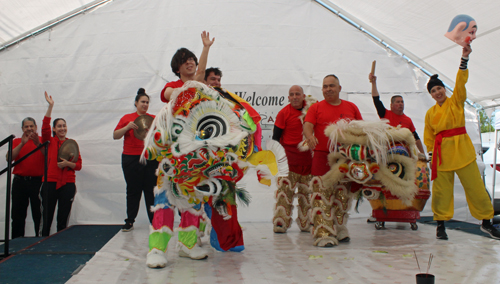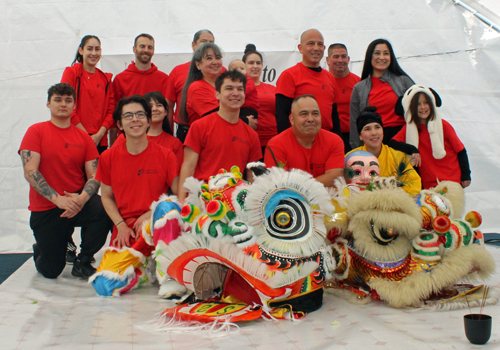 Kwan Family Lion Dance Team at the 2023 Cleveland Asian Festival
***
Want to learn about ethnic and cultural events in Cleveland such as this? Sign up for the free eNews and every Tuesday evening you will receive a free e-mail listing the next week's events. It's easy and free.

Fill out the form for the free weekly eNews.
***
---
Back to Top
Back to 2023 Cleveland Asian Festival
Back to Cleveland Chinese