The annual Cleveland Asian Festival was held on May 20 and 21, 2023 and attracted about 45,000 attendees. Isabel Lawrence, a reporter and anchor for WKYC TV, welcomed the crowd and introduced Rosa Lee who is a world renowned master of the guzheng.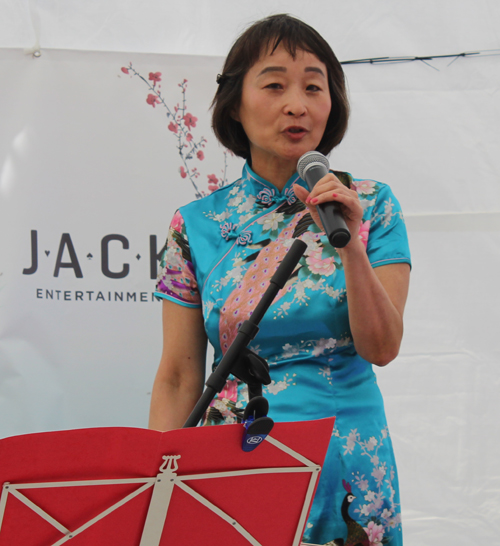 Rosa Lee



Rosa introduced one of her students, who is only 7 years old, to play a piece on the 21 string instrument, the guzheng (Chinese zither).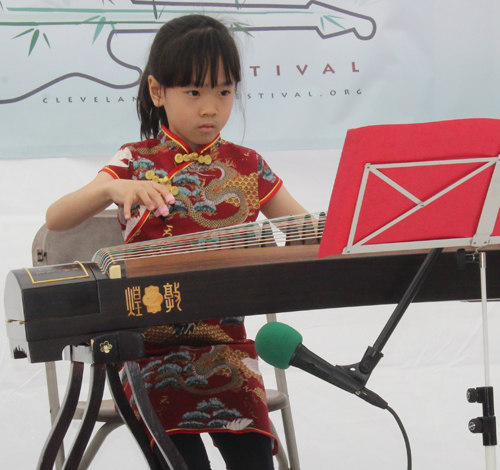 7 year old guzheng student



NOTE: All the images below with a white arrow in the middle are videos. (The other images are just photos) You can click on the white arrow to watch the video of whatever is described. Make sure your speakers are on and you can make the video full screen once it begins by clicking the icon in the lower right corner.





Rosa Lee introduced YanPing Ye who plays the Pipa, a 4 string lute.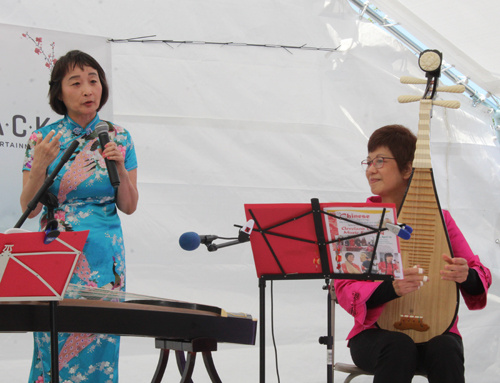 Rosa Lee introduced YanPing Ye



Then she was joined by dizi (Chinese transverse flute) player Kecheng Liu and two erhu (2 strings) players Yu Chengguang and Janice Liu for a Chinese song about a mother rocking her baby to sleep.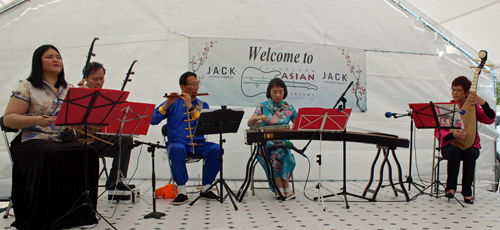 Janice Liu, Yu Chengguang, Kecheng Liu, Rosa Lee and YanPing Ye

In this song called Jasmine Flower, the Chinese Erhu and Dizi are featured.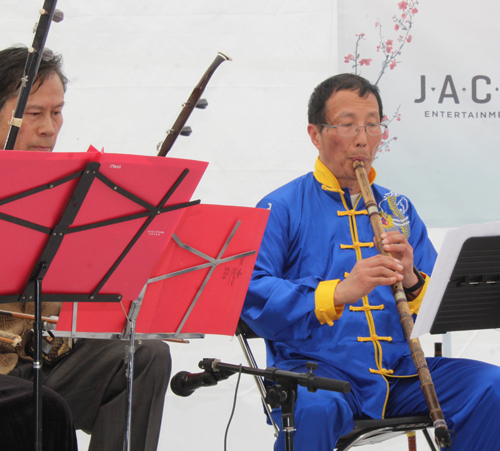 Yu Chengguang and Kecheng Liu

Here is another traditional performance by the group.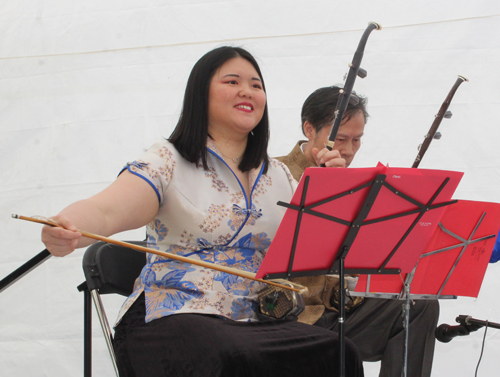 Janice Liu

This is their 8 movement grand finale.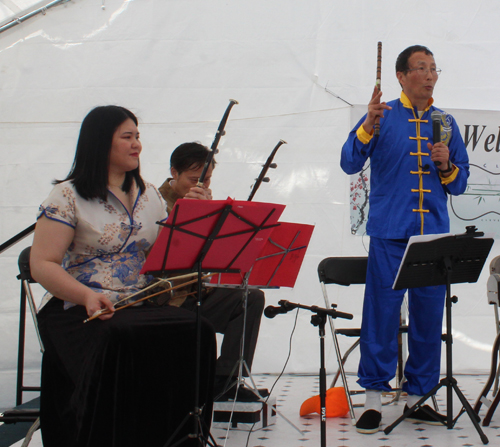 Janice Liu, Yu Chengguang and Kecheng Liu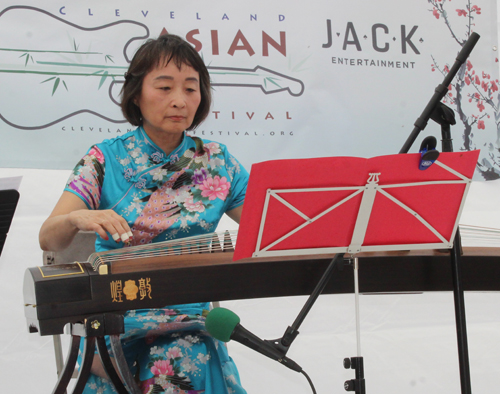 Rosa Lee on Guzheng
***
Want to learn about ethnic and cultural events in Cleveland such as this? Sign up for the free eNews and every Tuesday evening you will receive a free e-mail listing the next week's events. It's easy and free.

Fill out the form for the free weekly eNews.
***
---
Back to Top
Back to 2023 Cleveland Asian Festival
Back to Cleveland Chinese