The OCA Cleveland Dragon Dance Team performed at the 2019 Cleveland Asian Festival. It has become one of the signature events of the Festival and anchors the beginning of the Sunday performances. Here is video of the 2019 performance outside the Dragon Stage.
---
Enjoy these photos from the OCA Cleveland Dragon Dance Team at CAF 2019. Make plans to see them live if you get a chance.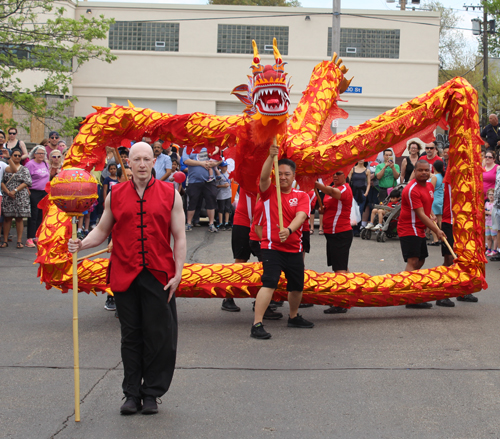 John Cosma starts the OCA Dragon Team performance


---
---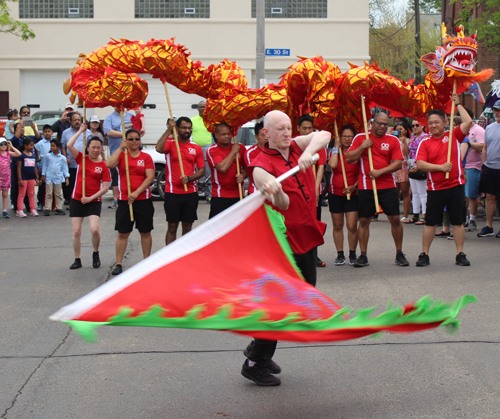 ---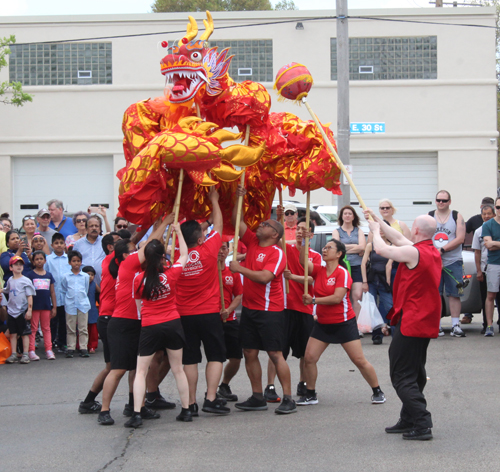 ---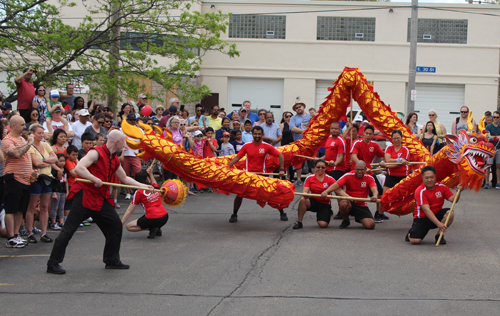 ---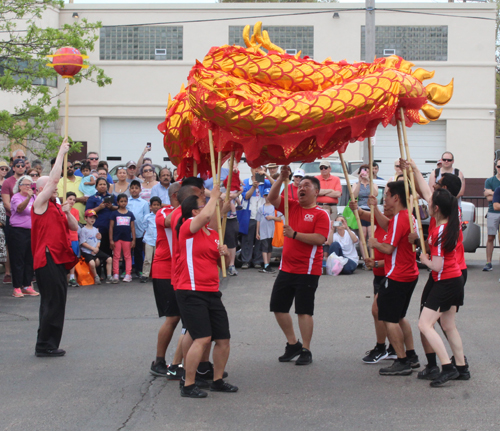 ---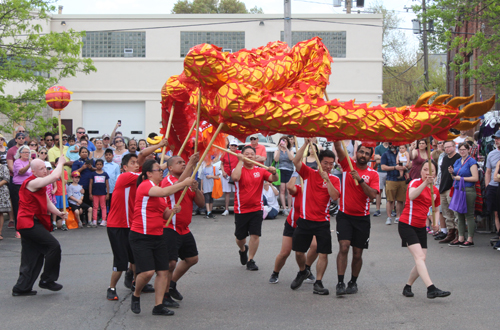 ---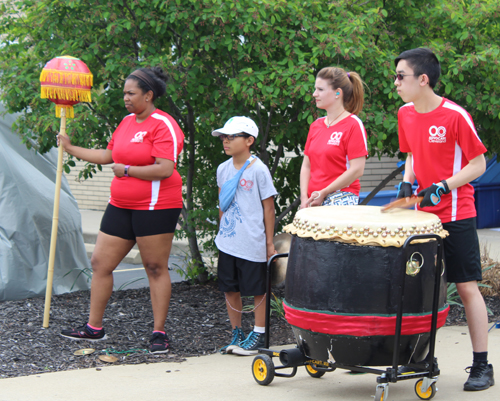 ---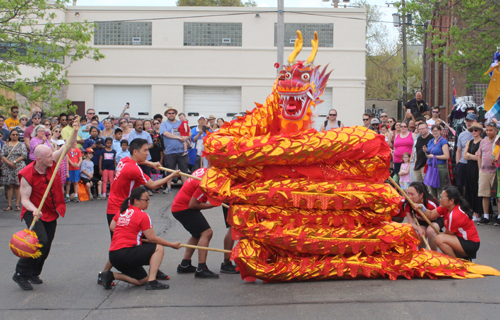 ---
---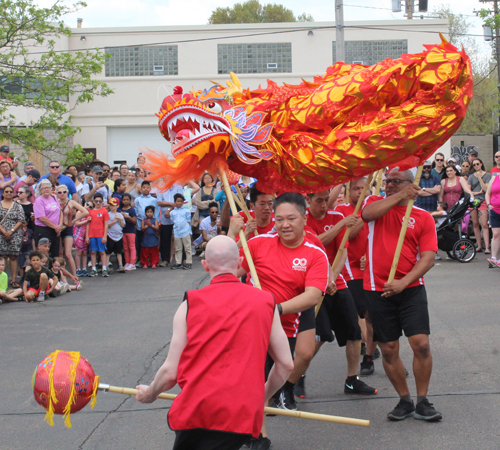 ---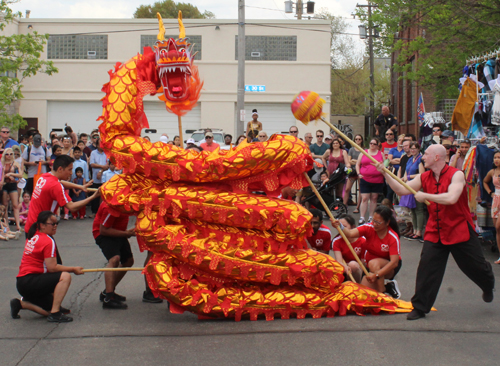 ---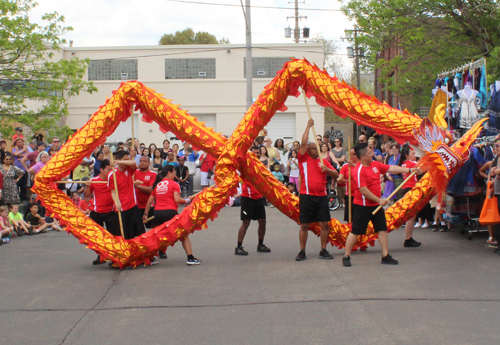 ---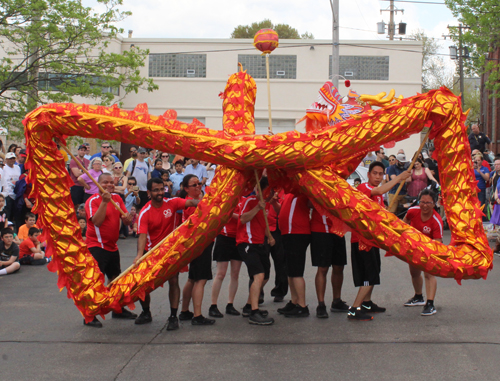 ---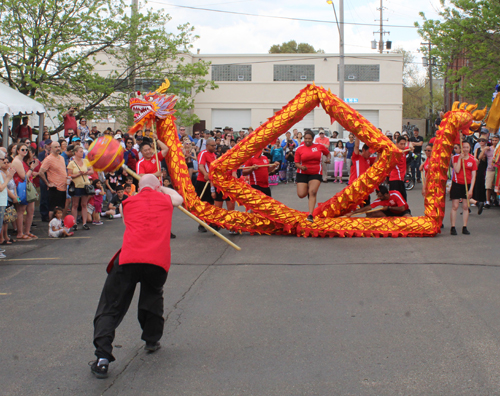 ---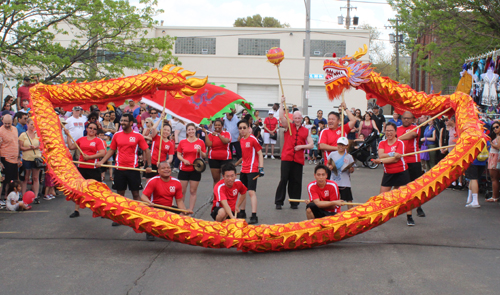 Left to Right.Back row: Vera Boggs, Rohit Shastry, Lisa Wong, Jennifer F., Myah Tang, Alex Wong, John Cosma, Wayne Wong, Siu Yan Scott, Dorjan Scott. Front: Martin King, David Huang, Steven Jung, Chinja Scott


---
***

Stay informed about the local Chinese community by signing up for the free Chinese eNews mailings. You can select other specific groups as well. It's easy and free.
Fill out the form for the free Chinese eNews.

***


---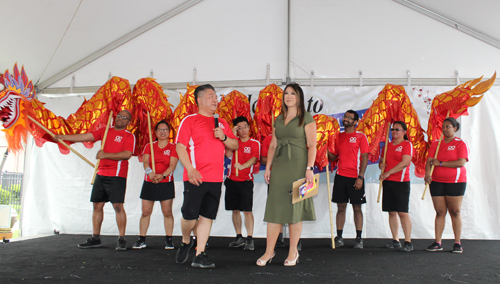 OCA Dragon Team at Cleveland Asian Festival with MC Lynna Lai


---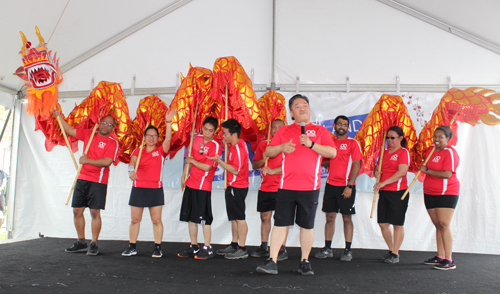 OCA Dragon Team at Cleveland Asian Festival Lantern Stage


---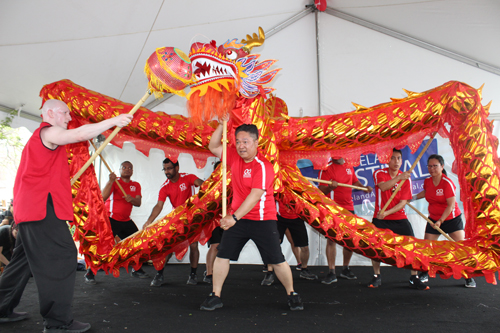 ---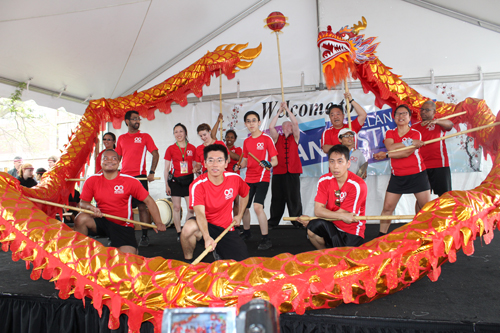 ---
---
Back to Top
Back to 2019 Cleveland Asian Festival
Back to Cleveland Chinese