by Zheng Wang
On January 26, from 1:00pm-2:30pm, the Confucius Institute at Cleveland State University held a Chinese New Year celebration at Chambers Elementary School.
The Chinese New Year Celebration kicked off with Chinese traditional folk music accompanied by the song "Congratulations." Chinese project leaders Ms. Jones, Ms. Winston, and some students who are learning Chinese took part in the celebration, and their Principal sent someone to take photos and record the activities.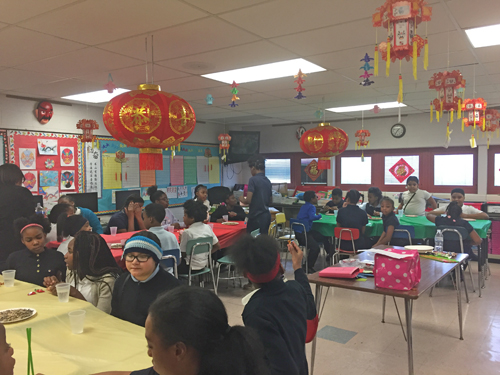 The Chinese New Year event at Chambers Elementary School was something exciting for the students. Before the activities, the students and I did a series of preparatory work, such as making paper firecrackers, cutting "spring" characters, and designing New Year's greeting cards. We were so happy to do that.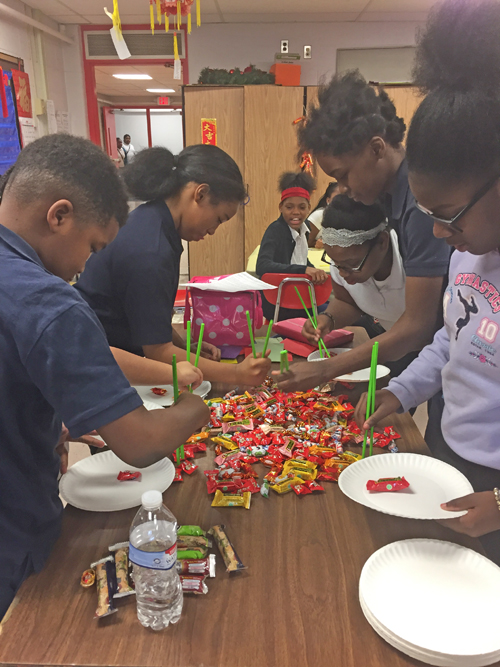 The hour and a half celebration was full of rich cultural content. Students were introduced to Chinese New Year for one and a half hours of very rich content. We watched a video which described China's Spring Festival customs. The teacher gave the students some questions about it, and those who got the correct answer correctly first received the red New Year envelopes. We conducted a "chopsticks candy" contest and played the a guessing riddles games where 10 riddles were hung under 10 red lanterns. The children loved all the games.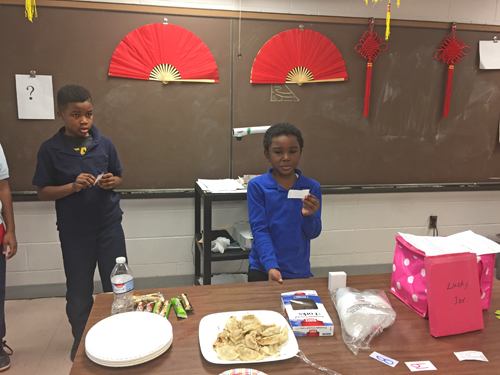 At the end of the day, the students tasted the traditional Chinese Spring Festival foods, including dumplings and spring rolls. Everyone was full of praise about it, and they looking forward to the arrival of the next Spring Festival.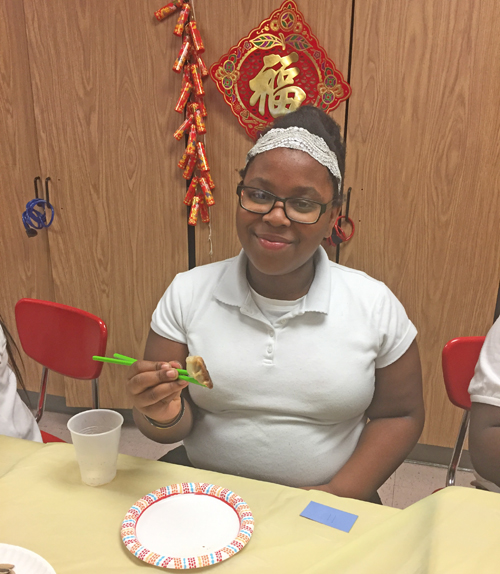 In Chambers Elementary School, the Chinese language teacher is from China and selected by the Confucius Institute at Cleveland State University and the celebration of Chinese New Year is very popular. Through this event, the school students can understand the traditional customs of Chinese New Year, and it also has played a positive role in the promotion of traditional Chinese culture.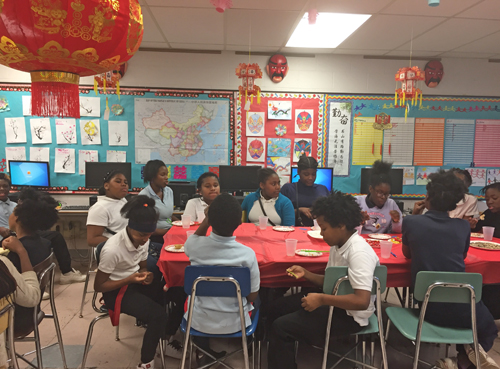 ---
Back to Top
Back to Cleveland Chinese
---