On October 8, 2017, the Confucius Institute at Cleveland State University participated in the International Cleveland Community Day held at the Cleveland Museum of Art. From 11am- 4pm on a warm and sunny October Sunday, visitors to the museum were able to participate in the Cleveland Community Festival's various activities, booths, and events celebrating the city's diverse set of cultural representation. The festival consisted of Gallery Talks, a Scavenger Hunt, Giant Puppets, Dancers, theater performances, music, and film presentations.
The Confucius Institute's booth was set up in the lovely, and airy Ames Family Atrium. The Atrium, the centerpiece of a vast renovation on the museum that was recently completed was home for the day to not only the Confucius Institute, but over fifty other vendor booths as well. The spacious Atrium with its grand, high glass ceilings, and ample area to mingle was a perfect place for the Confucius Institute to have our booth.
A wide variety of cultural experiences, such as paper-cutting, face masking, ethnic costumes and imperial clothing, and octagonal handkerchiefs, were available at our booth which have attracted great attentions. With the help of our teachers, visitors were able to draw and cut out their favorite patterns on decorative papers. Everyone was pleasantly surprised about their own creativities and abilities to produce such beautiful pieces. Excited about their newly acquired art techniques and amazed by China's traditional attributes, visitors were intrigued by the interesting stories behind paper-cutting and listened to the teachers' explanation about its relations to Chinese wedding customs.
With art works in their hands and interesting knowledge gained, smiling faces surrounded our booth, producing a beautiful landscape at the venue. In addition, face masking and octagonal handkerchiefs were very popular among the younger visitors. Seeing the colorful face masks on display and our teacher effortlessly twirling the handkerchiefs on the tip of their fingers. A large group of children were lingering at our booth with eager to try it out. All visitors to our booth were provided with information on Confucius Institute's programs, given Chinese language tutorials, Chinese magazines, videos, and candy, as well as the opportunities to try on ethnic costumes. The day's event was very well-attended, and the Confucius Institute welcomed a great deal of people to our booth.
What's next for the Confucius Institute? We have a public Workshop Series that teaches participants about traditional Chinese Ink Painting, and Seal making. These workshops are offered for several weeks beginning in October, and run through November. Our Annual Art Performance Competition is also fast approaching on December 2nd.
Our Annual Art Performance Competition is a showcase for singers, dancers, martial artists, musicians, actors, magicians, acrobats, and other unique, talented performing artists to show off their talent, for a chance to win cash prizes, and be a performer at our biggest annual event, our week long Chinese Lunar New Year Celebration.
More information on our Art Performance Completion can be found here: http://www.csuohio.edu/confucius/confucius-institute-art-performance-competition-0 , or by emailing l.li89@csuohio.edu; or by going to our Facebook page.
More information about our workshop series can be found at https://www.facebook.com/events/120717531928200/ or by emailing s.li79@csuohio.edu, or x.ding12@csuohio.edu.
Enjoy these images from International Cleveland Community Day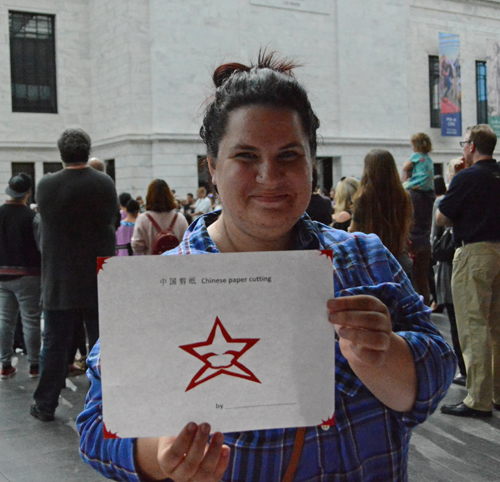 Such an adorable star-shaped cut-out


---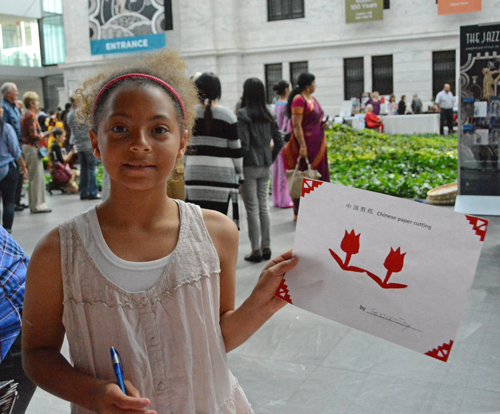 The creation is just as charming as the creator


---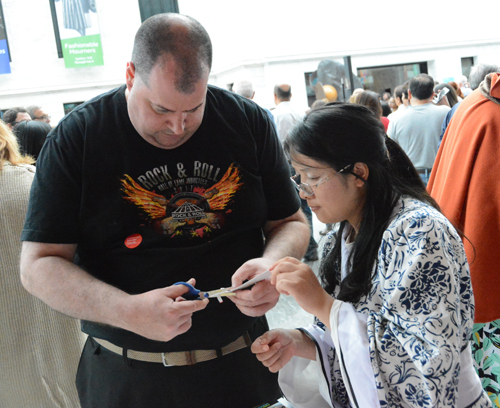 Pick up the scissors and try it out for yourself


---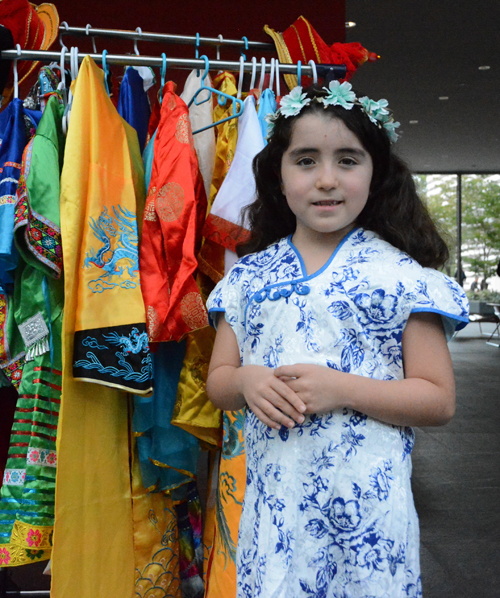 Lovely girl in a traditional Chinese dress


---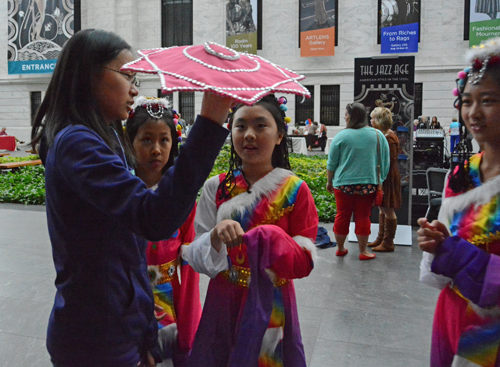 Twirling a handkerchief is such a thrill!


---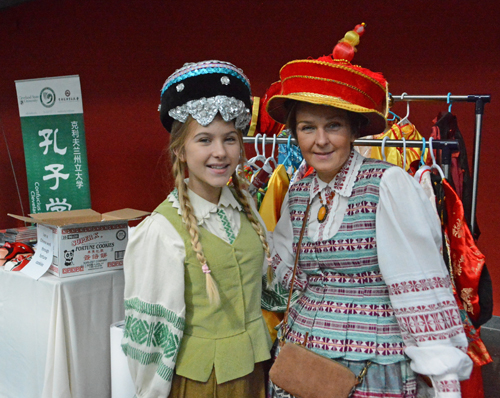 When the West meets the East
- mixing and matching ethnic costumes


---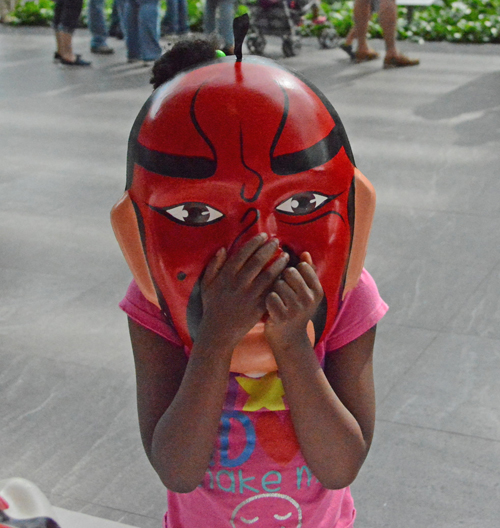 Little General "Guan Yu" (ancient figure)


---
Back to Top
Back to Cleveland Chinese