Margaret Wong and Associates and Case Western Reserve University joined together to create an evening reception to promote health, education, and awareness to the Asian community in Cleveland. The event featured a Healthy Asian Cooking demonstration by Rose Wong.

Rose Wong founded Pearl of the Orient restaurant in 1978. It was the first to offer Northern and Szechuan cuisine in Cleveland Ohio and continues to be a favorite among Chinese food cognoscenti.

The Pearl has been consistently voted Best Chinese Restaurant by local newspapers and magazines and has appeared in national publications including USA Today.

Host Margaret Wong welcomed the crowd to the Asian health event.

NOTE: All the images below with a white arrow in the middle are videos. (The other images are just photos) You can click on the white arrow to watch the video of whatever is described. Make sure your speakers are on and you can make the video full screen once it begins by clicking the icon in the lower right corner.





Chinese and other Asian cooking is often healthier than the West because of the stir frying and healthy ingredients such as tofu, ginger root, garlic, onions and even thousand year old eggs.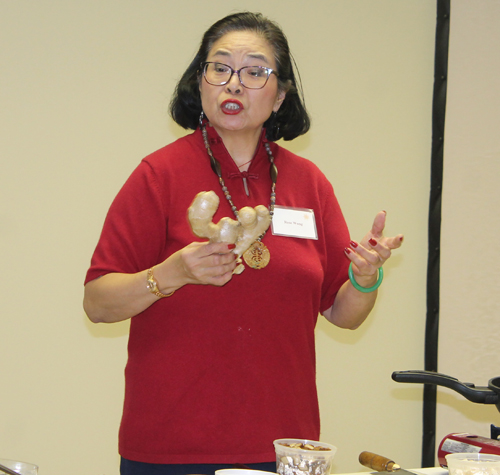 Rose Wong with Ginger Root

In this video, Rose Wong explains how important it is to have a very hot wok and how to tell if it is hot enough.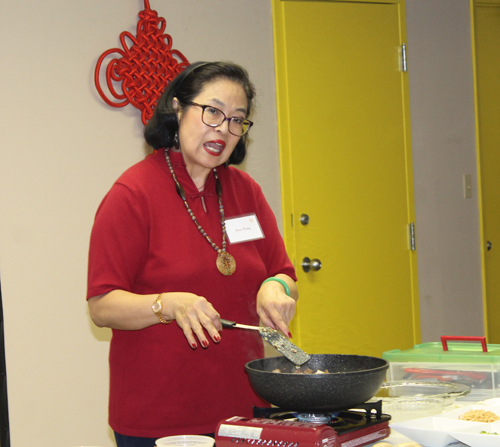 Rose says she like to use a lot of garlic and ginger and only a little oil, and only soy oil. When cooking stir fry in a wok you cook an ingredient, then take it out, cook the next and then take it out and so on. When all done and the wok is very hot you combine them all and then season it last.





Rose Wong explained the difference between dark soy sauce and light soy sauce.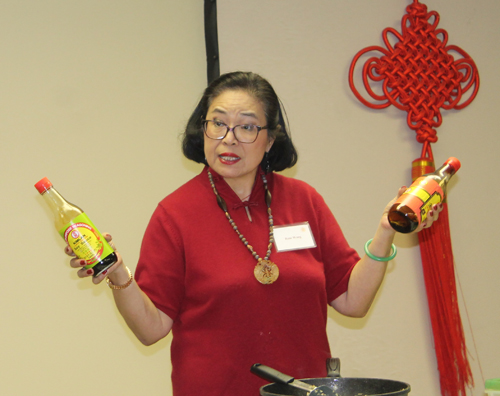 Rose Wong compares soy sauces



She explains why she does not use MSG in the restaurant. She uses good soy sauces, sesame oils and oyster sauce so doesn't need more flavoring.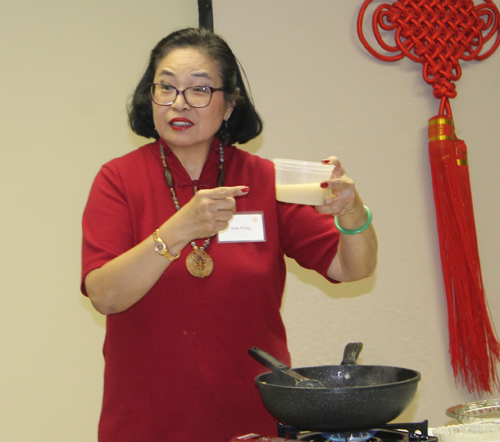 Rose was asked more about MSG and she explains what it is and why it was used and why she does not use it.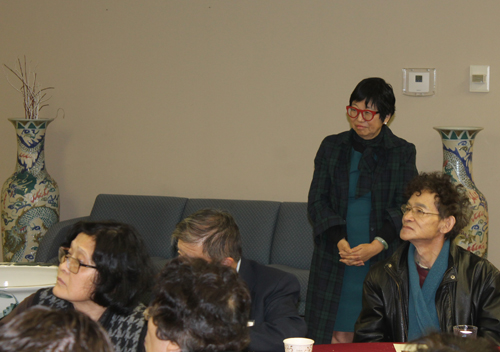 Margaret Wong watches the demonstration

This dish was called a 1000 year old salad using soft tofu, 1000 year old eggs, light soy sauce, green onions, sesame oil and a little fried onion on top. It does not have to be cooked.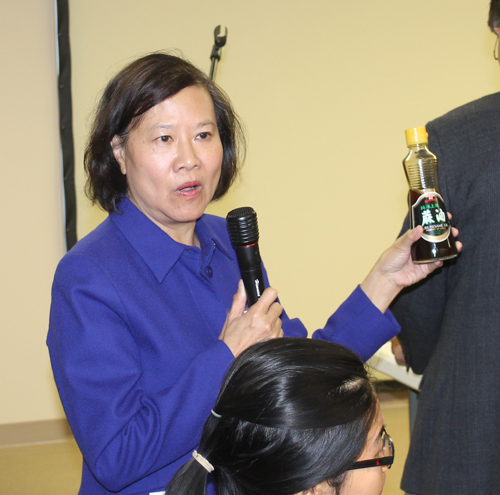 Judy Wong shows a sesame oil

Rose Wong was asked what kind of wok you should use. She recommended a carbon steel wok but watch out for rust. Rose told how to clean it and prevent rust.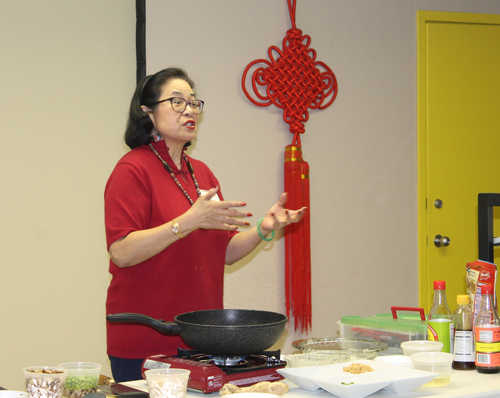 Attendees also watched a presentation on Asian Health given by Dr. Li Li.

See the photos and videos from Dr. Li's presentation



***
Want to learn about ethnic and cultural events in Cleveland such as this? Sign up for the free eNews and every Tuesday evening you will receive a free e-mail listing the next week's events. It's easy and free.

Select 'WEEKLY' when you fill out the form for the free weekly eNews.
***
---
---
Back to Top
Back to Cleveland Chinese