Cleveland's first wave of Chinese immigrants came in the 1860's from railroad work out West, and settled around downtown's Public Square, until big projects such as the Terminal Tower began. Many of Cleveland's Chinese immigrants were from Guangdon Province in southern China.
The families then moved to the Euclid Avenue and East 55th Street areas. Today, Greater Cleveland has a Chinese population of over ten thousand people.
In the 1920's, the local Chinese community built the multi-storefront historic "China Town" building on Rockwell Avenue. This building, which is now being renovated, will include many hand-carved stone zodiac symbols made in Guangdon Province.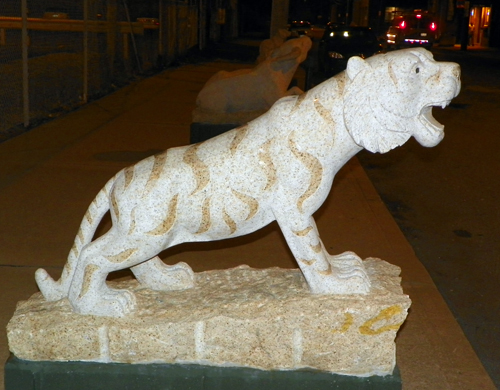 Hand-carved stone zodiac tiger made in Guangdon Province
in front of Emperor's Palace in Cleveland



On Leong Ton, a merchant association, moved its headquarters to that block around 1930. For decades, the street thrived and such restaurants as Golden Coins, 3 Chinese Sisters, Kwong Chou, Golden Gate and Shanghai, drew patrons from across the region.

In 2012, the Emperor's Palace restaurant opened on Rockwell. The opening celebration was particularly special because it coincided with a visit from Yang Wenlong, Vice Mayor of Zhongshan Municipal People's Government, He Yifang, Deputy Secretary General of Zhongshan Municipal People's Government and members of their delegation, Xie Junjie, Huang Shihang and Chen Li E from Zhongshan, Guangdong Province, China.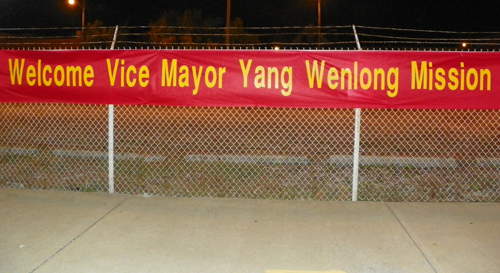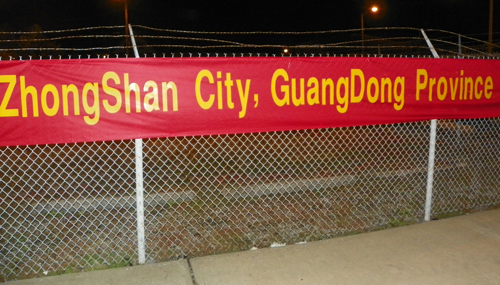 Enjoy this video of the ribbon cutting and images from the event.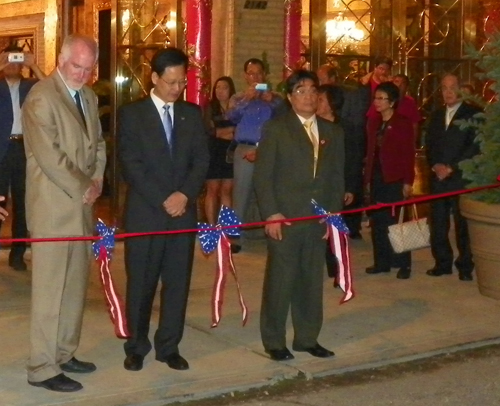 ---
---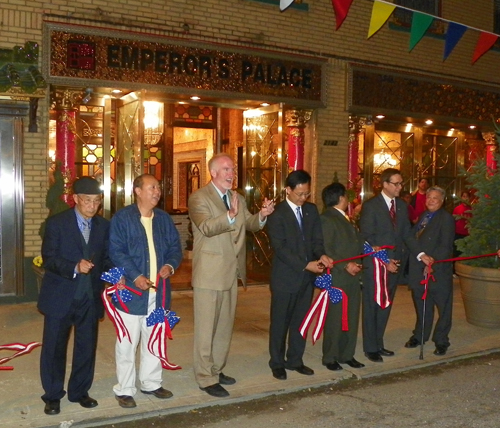 ---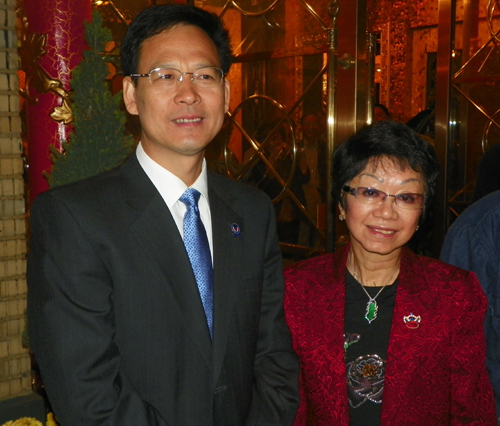 Yang Wenlong, Vice Mayor of Zhongshan Municipal People's Government with Donna Hom


---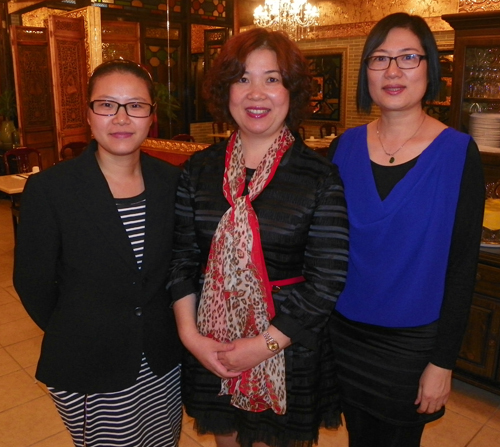 Yang Shu Xia, CEO of the Lihong Tourism commodities Limited, Zhongshan, Yang Shu Qiu General Manager of the Lihong Tourism commodities Limited, Zhongshan and Lu Jia Xian CFO of the Lihong Tourism commodities Limited, Zhongshan


---


Henry and Jeanette Luu


---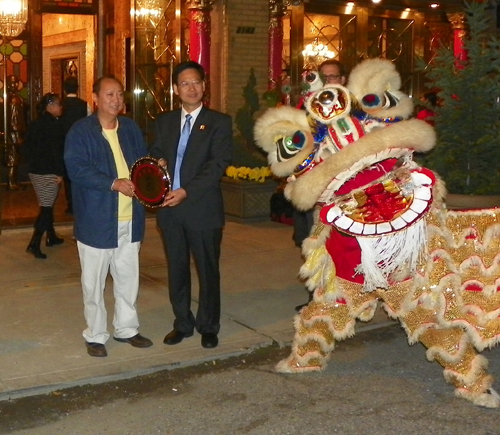 ---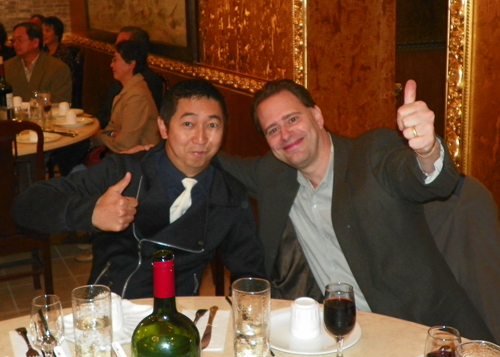 Johnny Wu and Richard Herman


---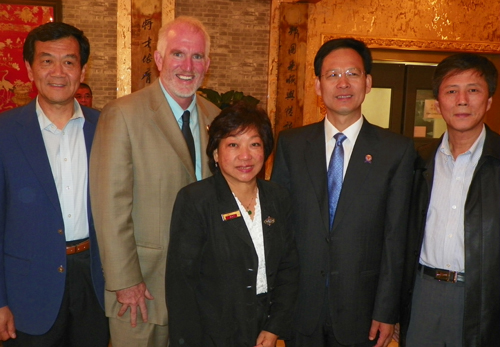 Cleveland City Council President Martin Sweeney,
Vice Mayor Yang Wenlong and group


---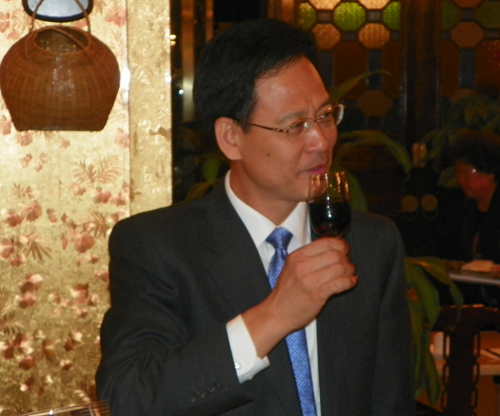 Vice Mayor Yang Wenlong


---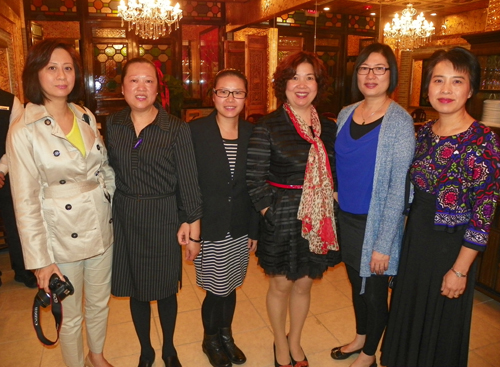 ---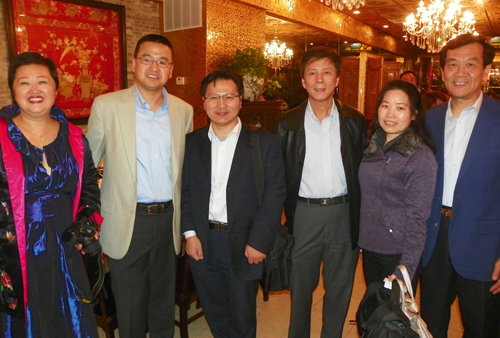 ---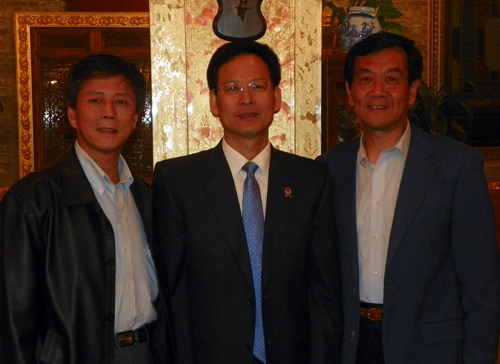 ---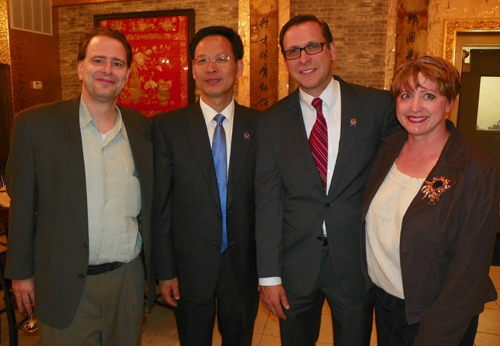 Richard Herman, Vice Mayor Yang Wenlong, Cleveland Councilman Brian Cummins and


---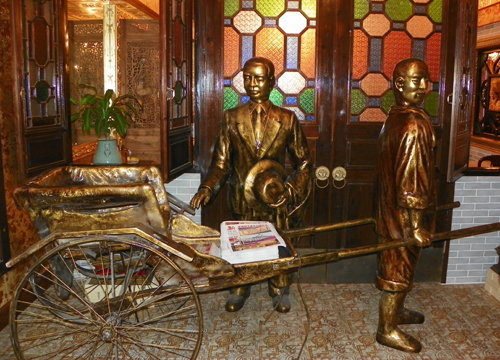 Emperor's Palace art


---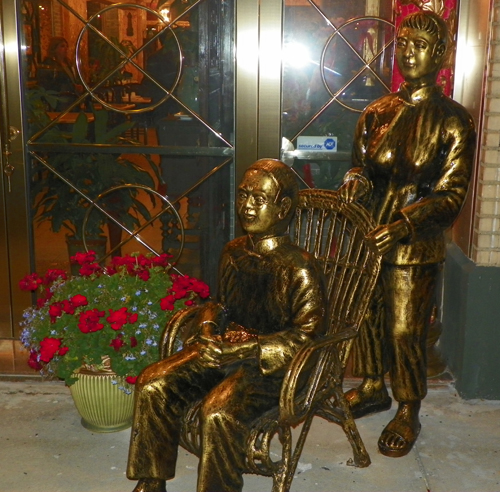 ---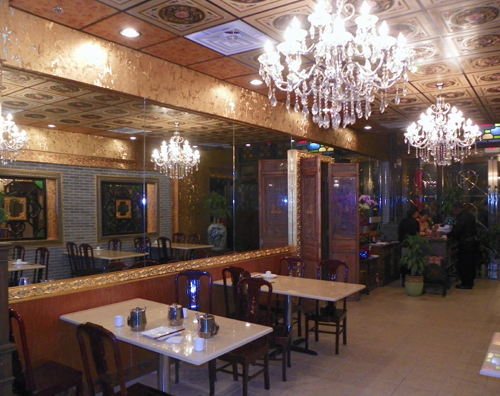 Emperor's Palace


---
Back to Top
Back to Cleveland Chinese