The Cleveland Contemporary Chinese Culture Association (CCCCA) Art Troupe is an organization dedicated to the performing arts. It is supported in part by a grant from Cuyahoga Arts & Culture and the generosity of the residents of Cuyahoga County.
It is comprised of volunteers who are interested in dance, vocal music, drama and runway modeling. Some members have professional or pre-professional performance experience.
Each year during the CCCCA Chinese New Year's Celebration Show, the Art Troupe presents Chinese ethnic dances, songs from the Chinese choral literature, short plays in Chinese, and a runway show featuring both Chinese and Western fashion.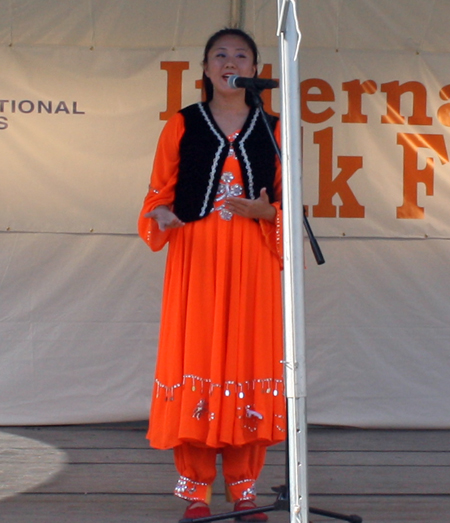 CCCCA Director Yin Tang



The Art Troupe has been invited to present dances and shows every year at the Annual China Day celebration in Columbus, Ohio. It has also been invited to perform at various cultural events in the Greater Cleveland area.

The CCCCA Art Troupe members practice and rehearse in a fun, friendly, supportive and collaborative environment. They emphasize practicing Chinese dances during the Chinese New Year season, and dance technique training during the rest of the school year. A typical afternoon would involve Yoga, Zumba, stretching, toning and strengthening exercises, and dance. Their members build long-lasting friendships while dancing and singing together. It is an extremely satisfying and rewarding experience for all.

Peacock Dance from a region of Southeast China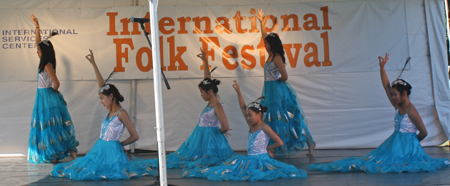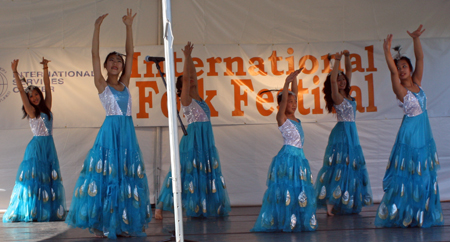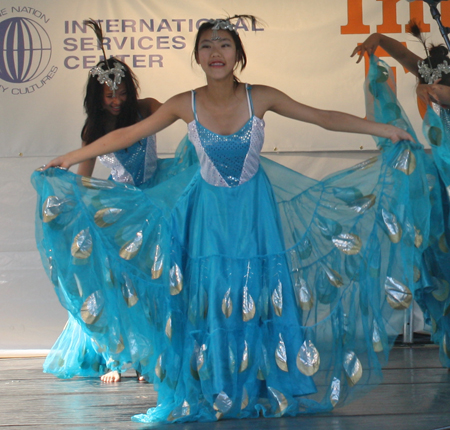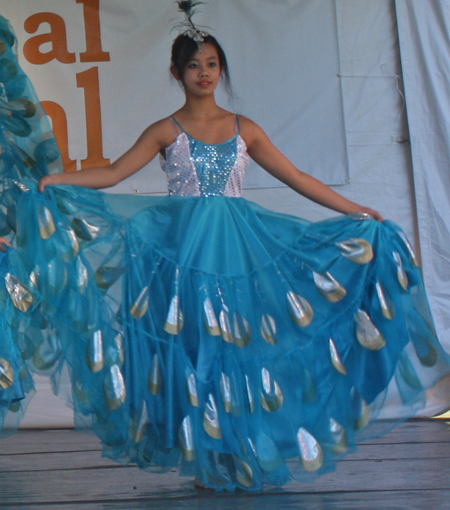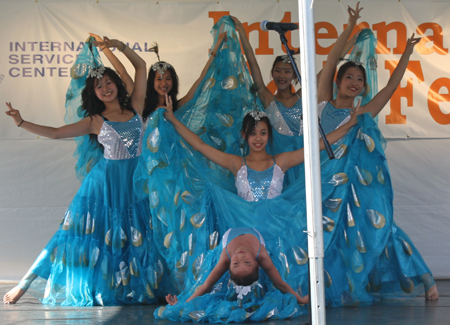 ---
Yin Tang performed a Red Ribbon Dance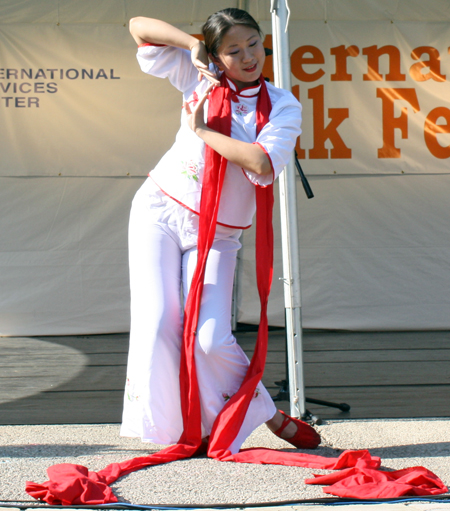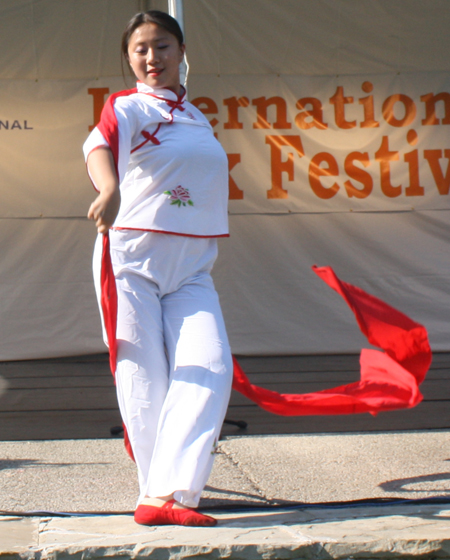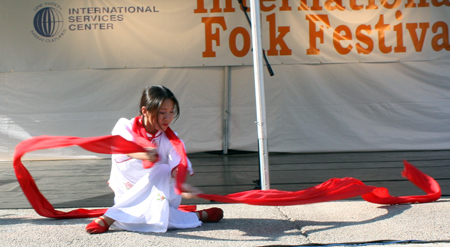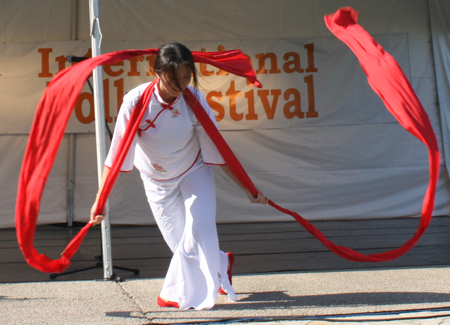 Four Seasons Chinese Fan Dance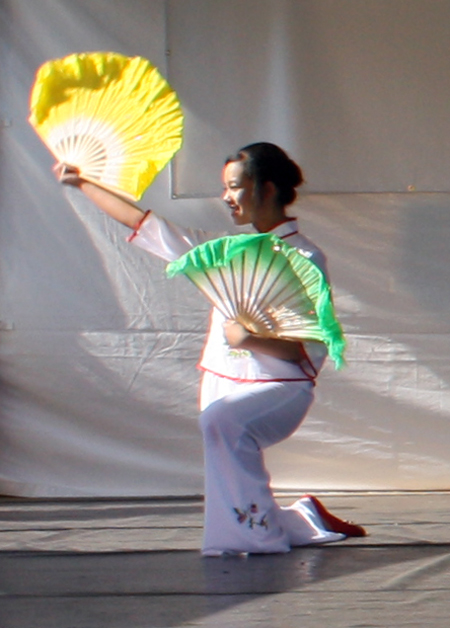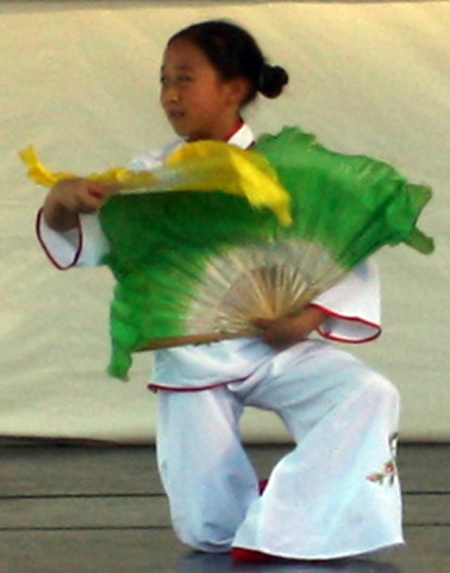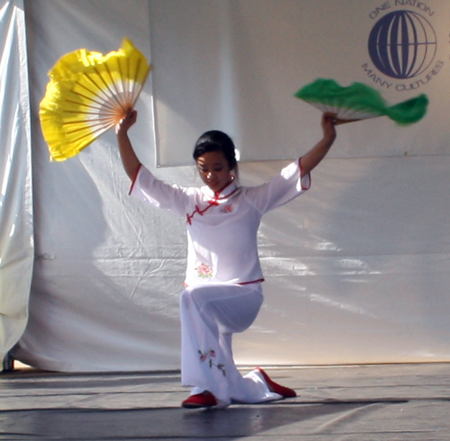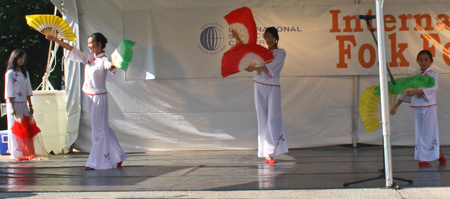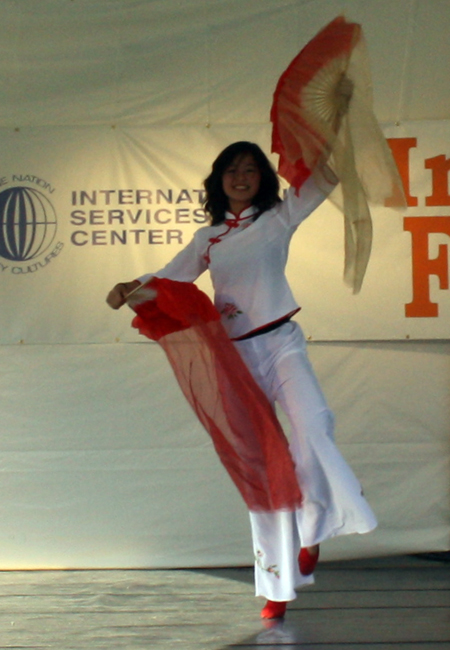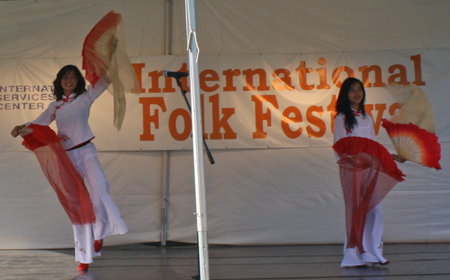 ---
Girls of Heaven Mountain Dance from a region in Northwest China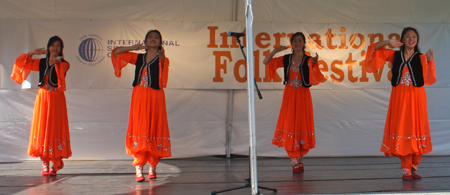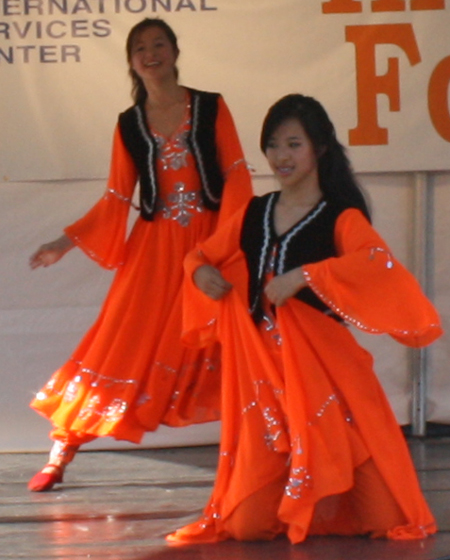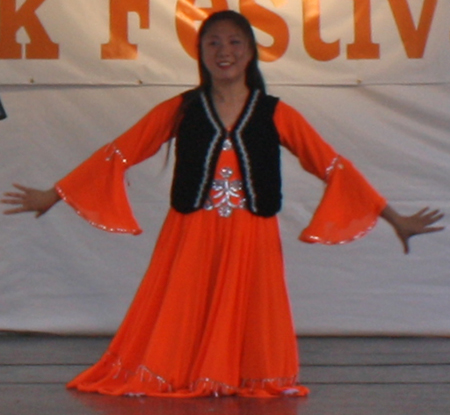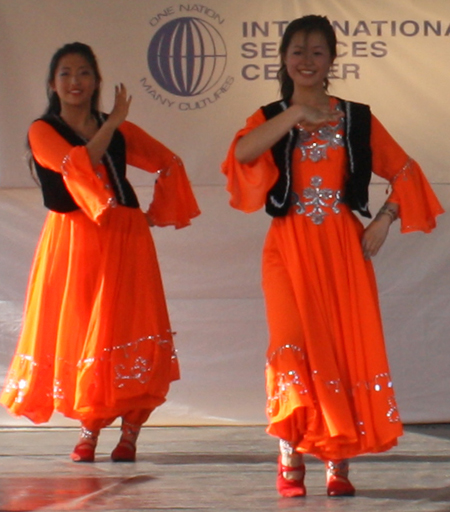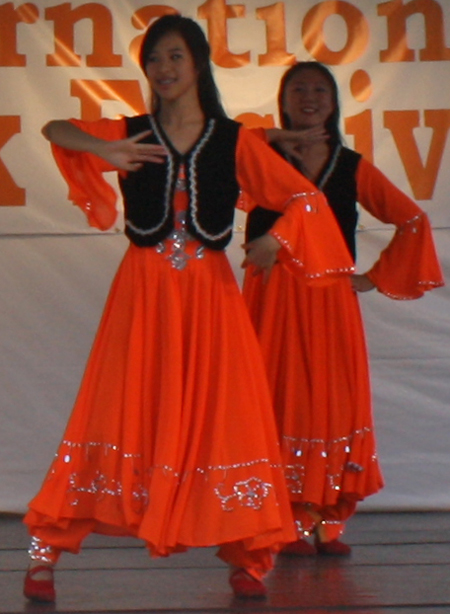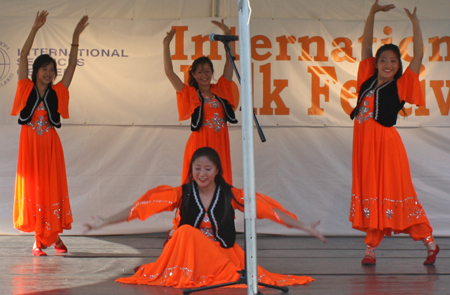 ---
Tibetan Dance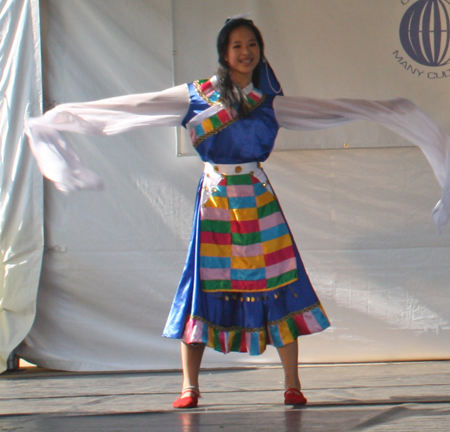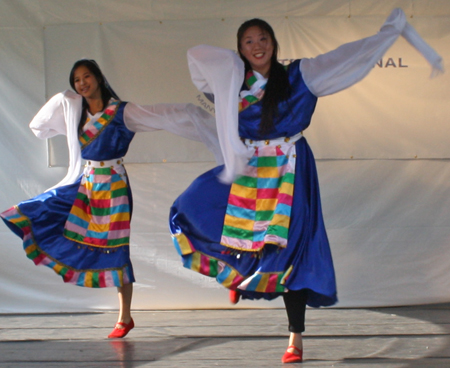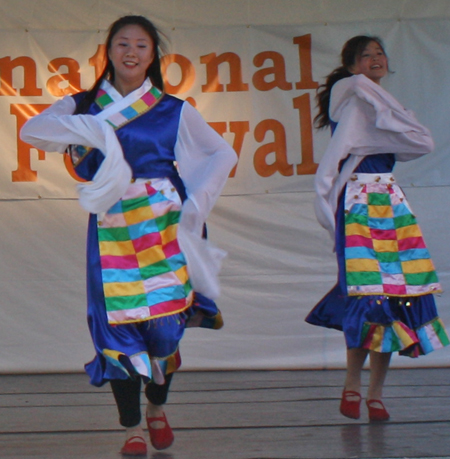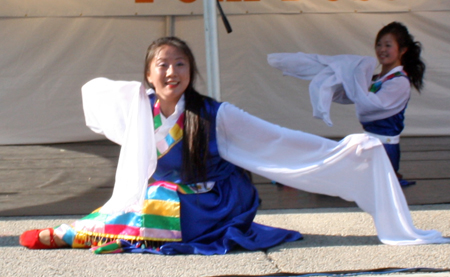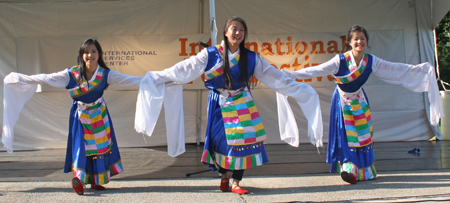 ---


This young fan may be a future CCCCA dancer


---
Back to Top
Back to Cleveland Chinese
Back to 2011 Cleveland International Folk Festival