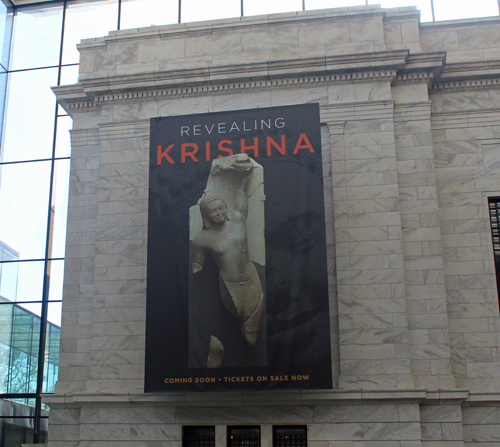 The Cleveland Museum of Art's highly anticipated exhibition, Revealing Krishna: Journey to Cambodia's Sacred Mountain opened November 14, 2021. The groundbreaking exhibition incorporates mixed reality and reveals the CMA's newly restored Cambodian masterwork, Krishna Lifting Mount Govardhan, through an integration of art and experiential digital design.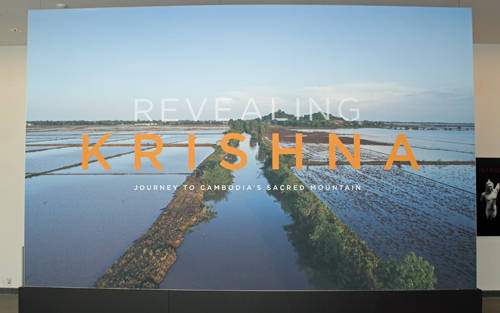 The exhibition transports visitors to the dramatic floodplains of southern Cambodia and illustrates the history of the sculpture, spanning 1,500 years and three continents. The exhibition unveils Krishna alongside nine other related large-scale sculptures generously lent from the NMC, the Angkor Borei Museum and the Musée national des arts asiatiques-Guimet in Paris, through an integration of art, technology and experiential design.

According to Sanskrit texts, Krishna, an avatar of the Hindu god Vishnu, once hoisted a mountain overhead to shelter people and cattle from a mighty storm brought upon them by Indra, the god of rain and lightning, whom Krishna had angered. At the time, the dark-skinned god was just eight years old, and after this feat, his fellow villagers came to recognize him as a divinity. Around the year 600, a sculpture was created for the temple site of Phnom Da in southern Cambodia to honor this feat.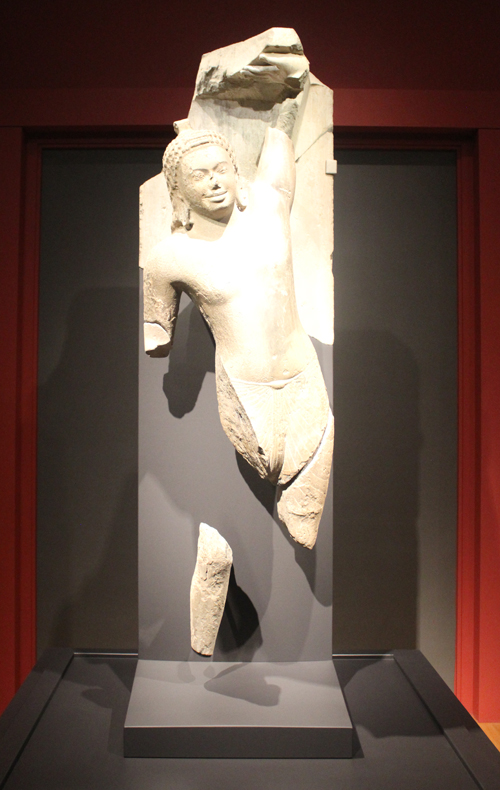 Watch Dan Hanson's video preview of the exhibit which includes comments from Sonya Rhie Mace, CMA's George P. Bickford Curator of Indian and Southeast Asian Art who speaks about the participation of actress Angelina Jolie among other items. It also takes a look at the incredible HoloLens 2 virtual reality tour which includes a life-size holographic representation of the original cave temple on Phnom Da.



My favorite part was the 11 minute HoloLens 2 virtual reality tour that told the whole story while letting you be immersed in the adventure.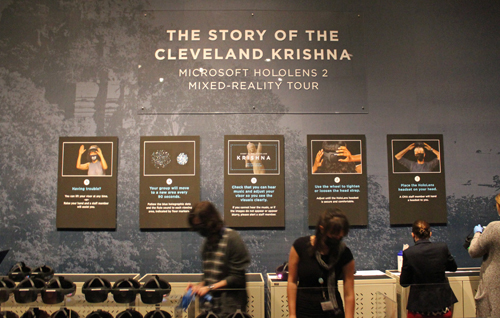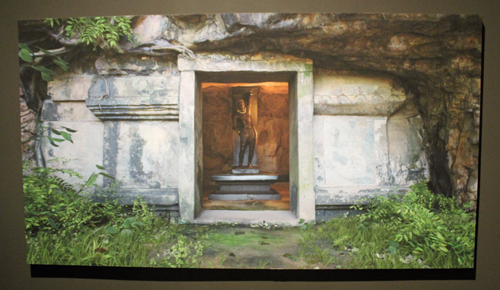 The HoloLens Cave you "enter"


I also liked the entrance way where you are surrounded by huge screens showing the moving landscape of Cambodia. Also the Gods of Phnom Da which is a digital gallery displaying life-size 3-D models of the eight gods. It has motion activated animations that let you explore the details.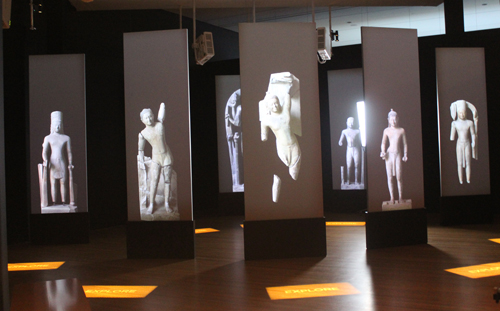 Gods of Phnom Da



Of course you should expect to see lots of incredible sculptures and pieces such as these.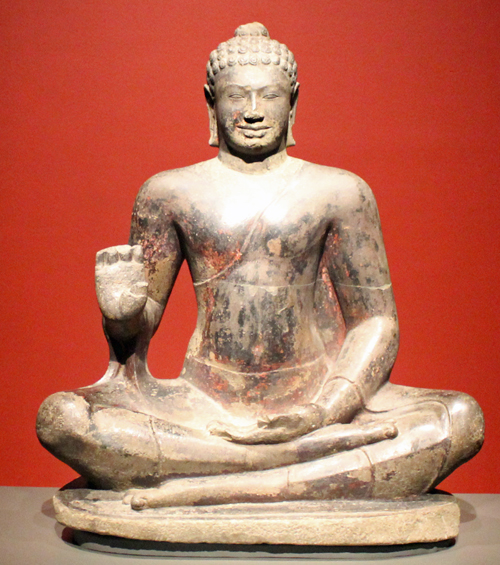 Revealing Krishna sculpture at Cleveland Museum of Art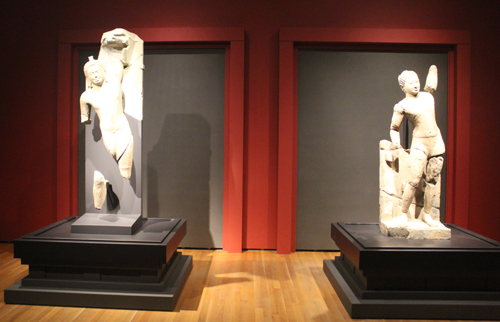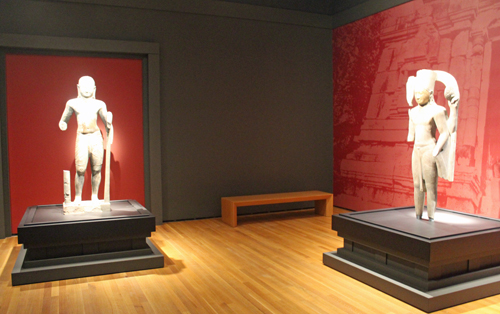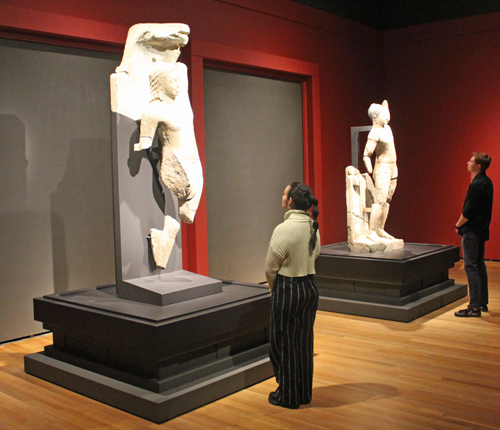 Revealing Krishna: Journey to Cambodia's Sacred Mountain is now open at the Cleveland Museum of Art till January 30/2022. It's worth a visit (or more.)

Congratulations to Curator Sonya Rhie Mace, CMA Chief Digital Information Officer Jane Alexander and all those who worked on this historic and incredible project.
---
***

Stay informed about the local Cambodian community by signing up for the free Cambodian eNews mailings. You can select other specific groups as well. It's easy and free.
Fill out the form for the free Cambodian eNews.

***
Back to Top

Back to Cleveland Cambodians


---