Tell us about the music, food, holidays, traditions, costumes, language and other qualities that make Bavarians so special.



---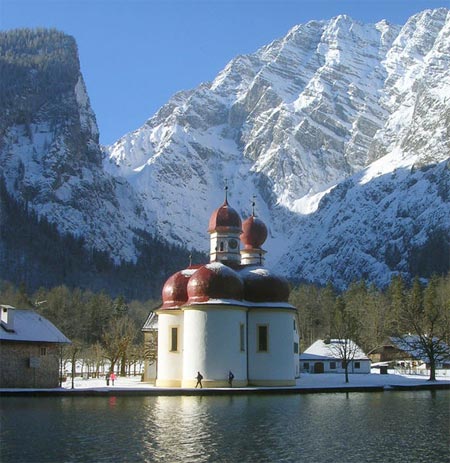 Church St. Bartholomew at Königssee
---
Bavaria
Bavaria is a region located in the southeast of Germany and is the largest state (Bundesland) of Germany by area. Its capital is Munich in Upper Bavaria.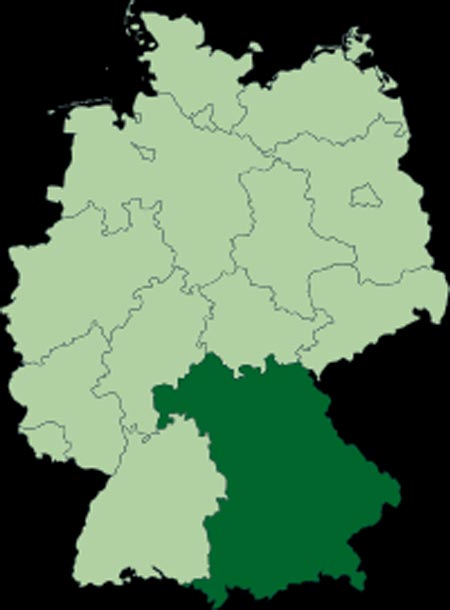 It has an area of 27,200 square miles and almost 12.5 million inhabitants. About 6.4 million of its population are Bavarian, 4.1 million Franconian and 1.8 million Swabian.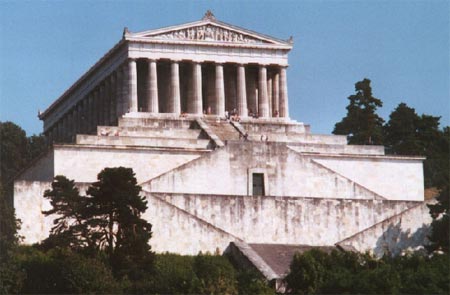 Walhalla temple in Donaustauf near Regensburg



Everyone has heard of BMW. The initial of the motorcycle and automobile makers BMW stand for Bayerische Motoren-Werke, or Bavarian Motor Works.

Of course the opening scenes of the 1965 Rodgers and Hammerstein film musical The Sound of Music were shot in the Bavarian Alps.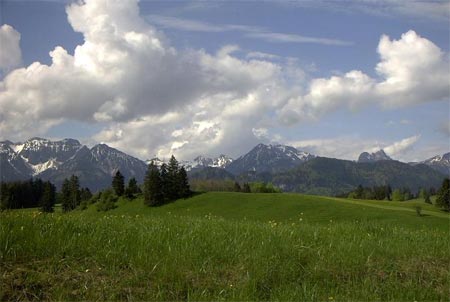 Bavarian Alps
---
Submit your Cleveland Bavarian cultural items.
---