International Mother Language Day is a worldwide annual observance held on February 21 to promote awareness of linguistic and cultural diversity and to promote multilingualism. The idea to celebrate International Mother Language Day was the initiative of Bangladesh.
In Bangladesh, February 21 is the anniversary of the day when the people of Bangladesh (then East Bengal of Pakistan) fought for recognition for the Bengali language. It was formally recognized by the United Nations General Assembly in 2002 and is part of a broader initiative "to promote the preservation and protection of all languages used by peoples of the world."
A ceremony was held in the Rotunda of Cleveland City Hall on February 24, 2023 to commemorate and educate.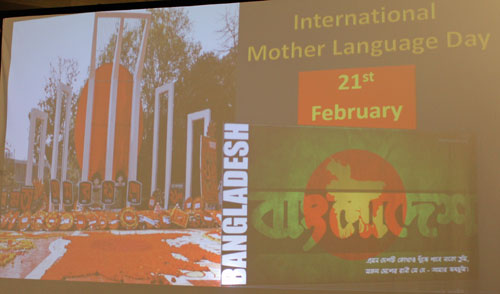 This first video is the welcome introduction of the first annual International Mother Language Day in Cleveland Ohio USA.

Chia-Min Chen is the Asian Liaison for the City of Cleveland and she welcomed the crowd and said that Cleveland was the first city in the country to have a community relations board. She also said that every 2 weeks, a language disappears.

NOTE: All the images below with a white arrow in the middle are videos. (The other images are just photos) You can click on the white arrow to watch the video of whatever is described. Make sure your speakers are on and you can make the video full screen once it begins by clicking the icon in the lower right corner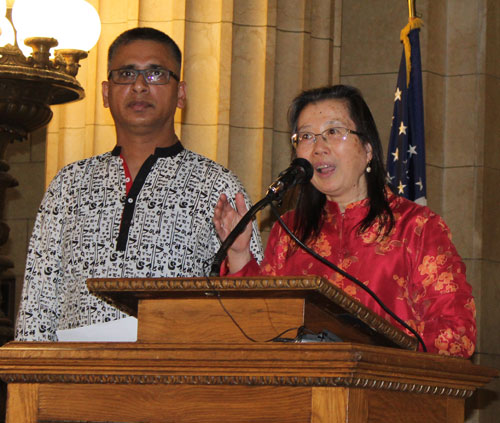 Tariq Islam and Chia-Min Chen



She introduced Tariq Islam from the Advisory Board and he explained the day.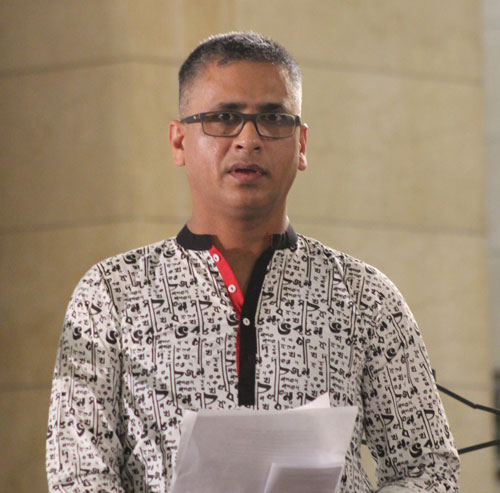 Tariq Islam



They then introduced Samia Alam who led the singing of the US national anthem.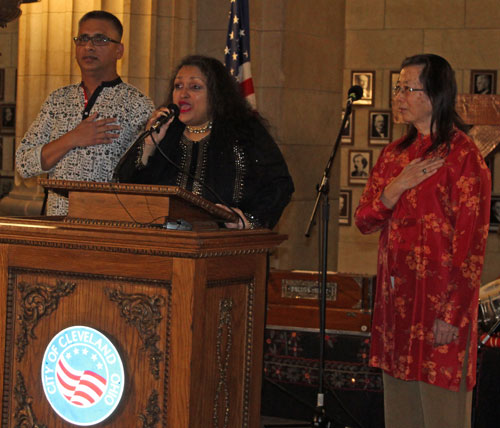 Samia Alam leads the US National Anthem



Next, Myiesha Alam gave a brief history of International Mother Language Day and spoke of the importance of the Bangla language.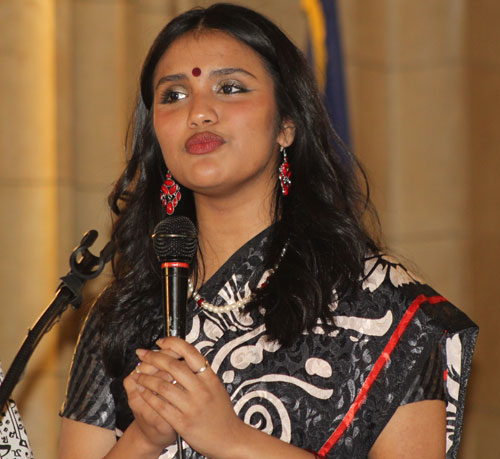 Myiesha Alam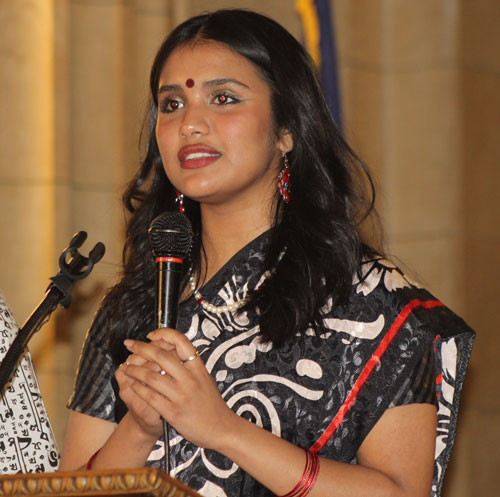 Next, a chorus consisting of Bilkis Banu, Nazneen Khan, Manabendra Dey, Simly Barua, Shawli Khandoker, Marzan Wahab, Zahidul Wahab, Manashi Roy, Sheikh Ahmad Sakib, Lalon Noor, Kothon Noor, Tamanna Rahman, Mesbah Mannan, Sanika Mahdiya and Nehali Dey performed traditional Bangladeshi songs interrupted by a conversation between a father and son about the importance and history of International Mother Language Day.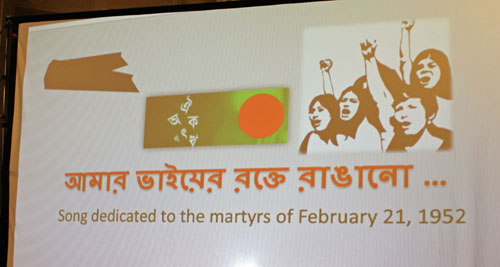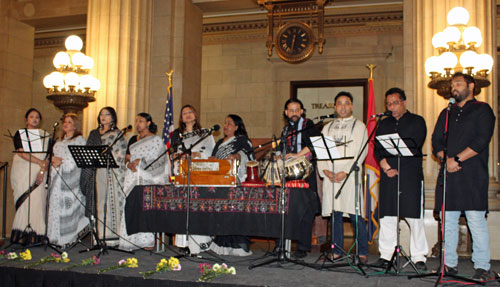 Bangladeshi Chorus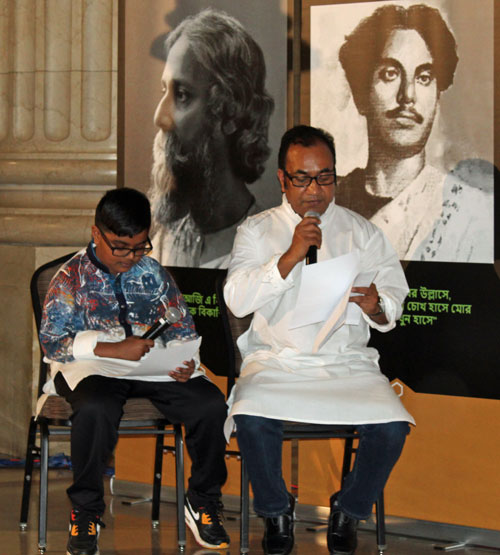 Father and Son conversation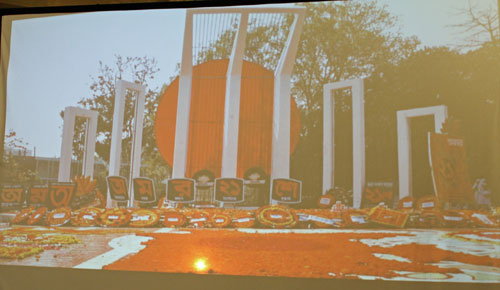 ***

Stay informed about the local Bangladeshi community by signing up for the free weekly eNews mailings. It's easy and free.
Fill out the form for the free Cleveland Ethnic eNews.
***
---
Next came a song and dance. The song is sung by Manashi Roy and the dance performed by Nehali Dey.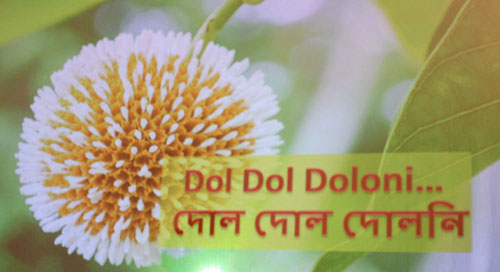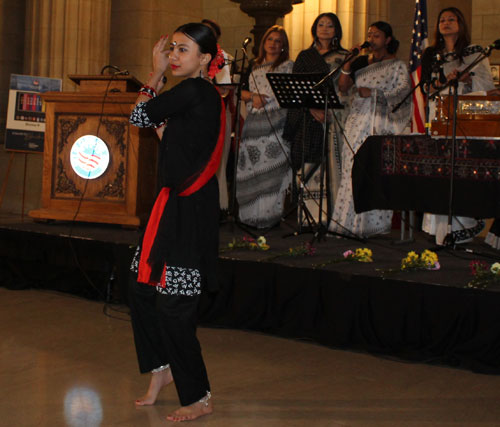 Nehali Dey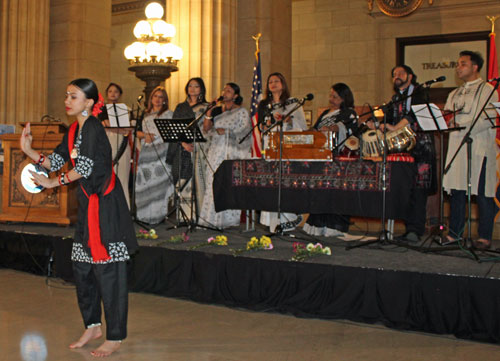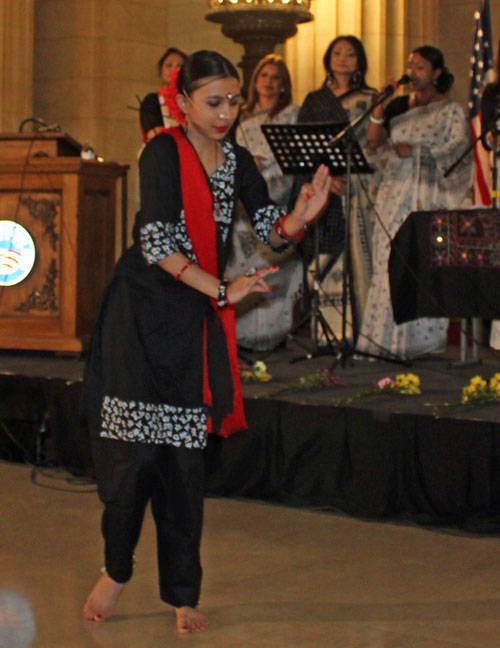 The chorus sang another song as the Father-Son conversation continued.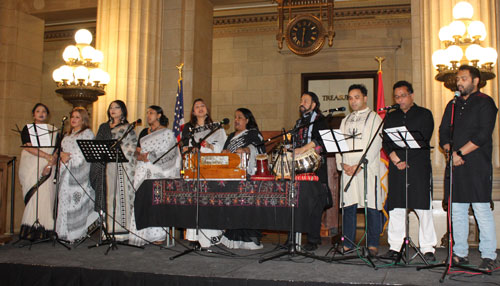 Next, this song was sung by Simly Barua and the dance performed by Tamanna Rahman and Sanika Mahdiya.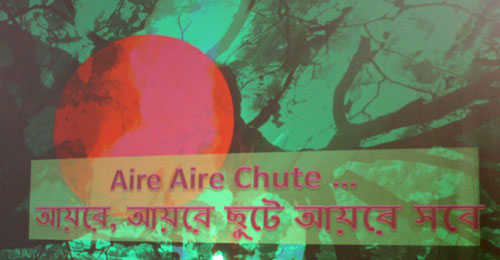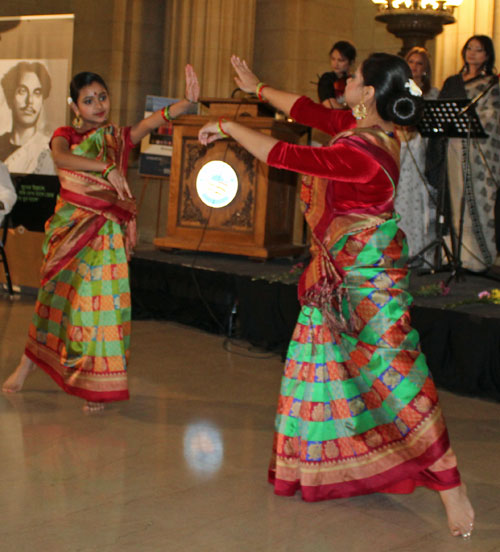 Tamanna Rahman and Sanika Mahdiya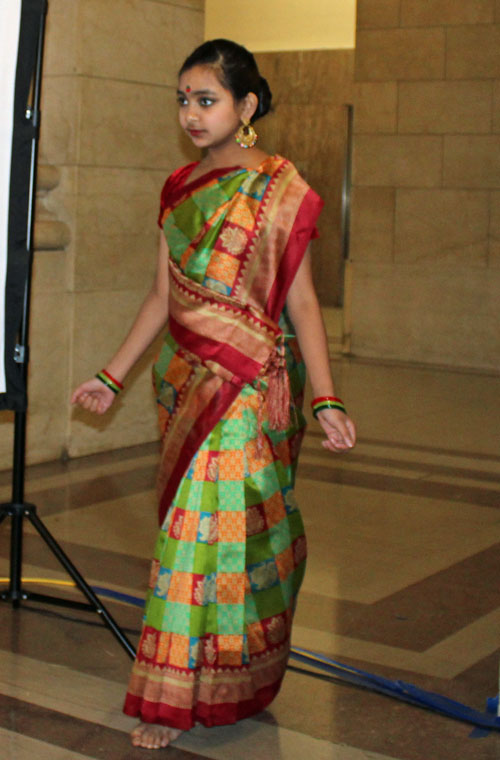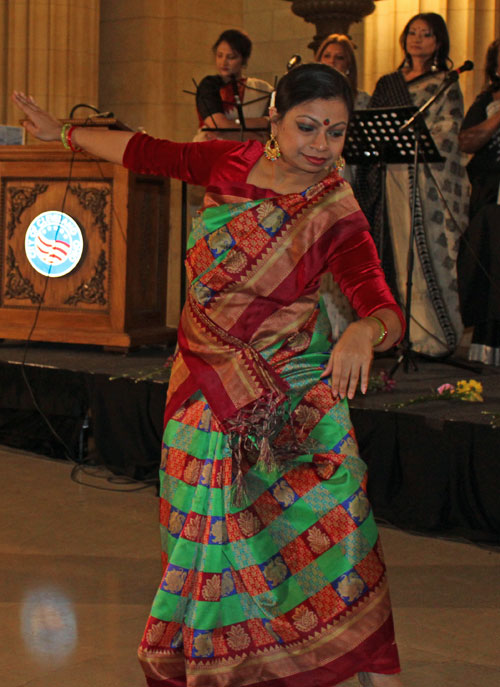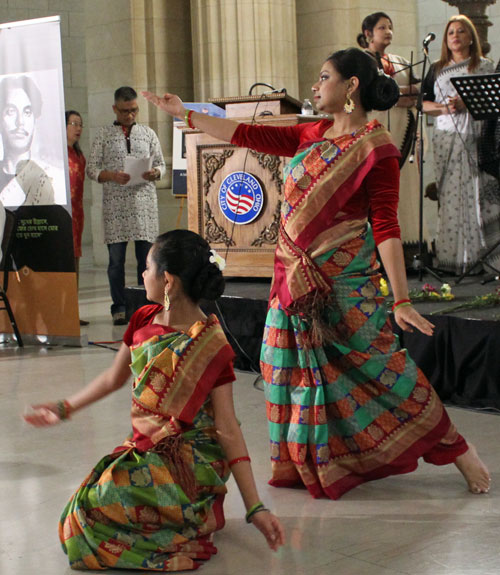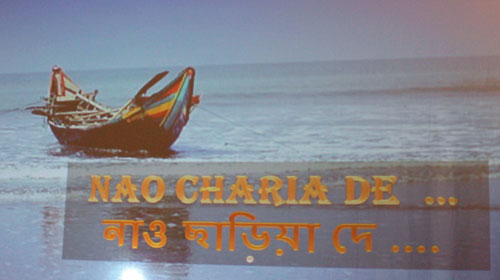 ---
Page 2 - More Performances from Mother Language Day
Page 3 - Photo Page - Who do you recognize?
Back to Top
Back to Cleveland Bangladeshi
---