Larissa Lam and Only Won were the headliners at the 2018 Cleveland Asian Festival. Larissa Lam is an award-winning singer, songwriter, Chinese American talk show host, music executive, filmmaker, and producer from Diamond Bar, California.
Only Won is an American rapper, actor, producer and stunt performer. As a hip hop artist, he writes/performs rap, beatboxing, and singing.
This was the first song from their performance on Sunday. Sorry about some of the sound issues. That was our equipment failure. They sounded great live.
NOTE: All the images below with a white arrow in the middle are videos. (The other images are just photos) You can click on the white arrow to watch the video of whatever is described. Make sure your speakers are on and you can make the video full screen once it begins by clicking the icon in the lower right corner.
---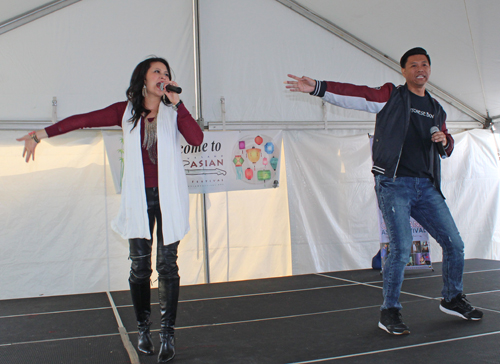 Larissa Lam and Only Won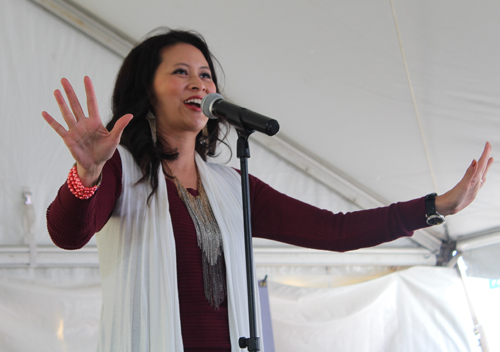 Larissa Lam



Next, Only Won showed off his beatbox skills.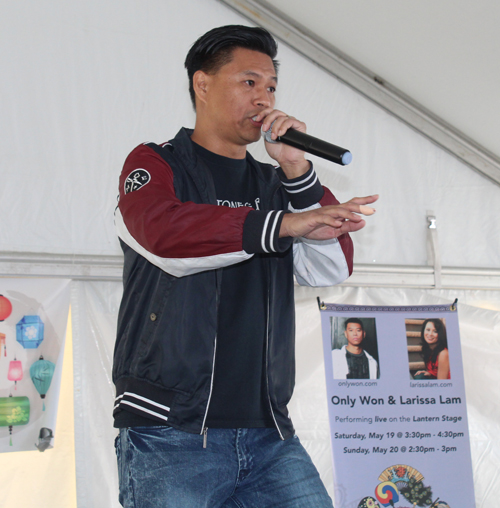 Only Won beat boxing

Then Only Won performed his hit song 'I like to eat dim sum'.





Only Won told about discovering his grandfather's birth certificate from the 1800's in the US and he and Larissa Lam sing Cantonese Boy.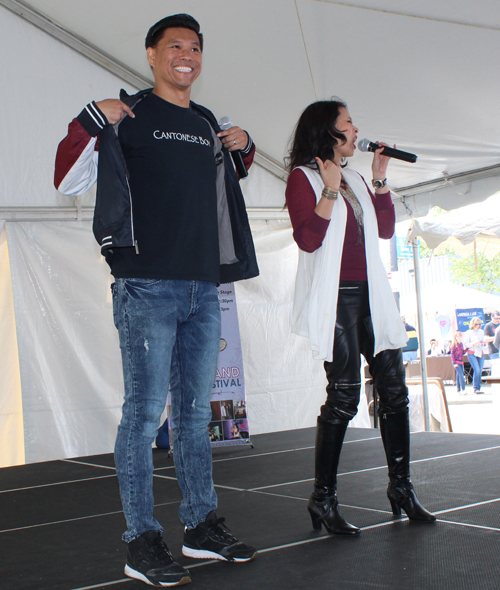 Cantonese Boy Only Won and Larissa Lam

Larissa Lam then told how she wasn't always happy to be of Chinese heritage when she was young and sang a song about change.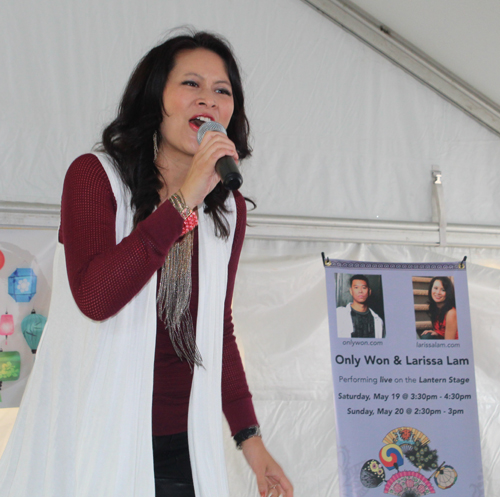 Larissa Lam

Larissa called up audience members to dance along with another song. (The video includes young kids so we are not posting)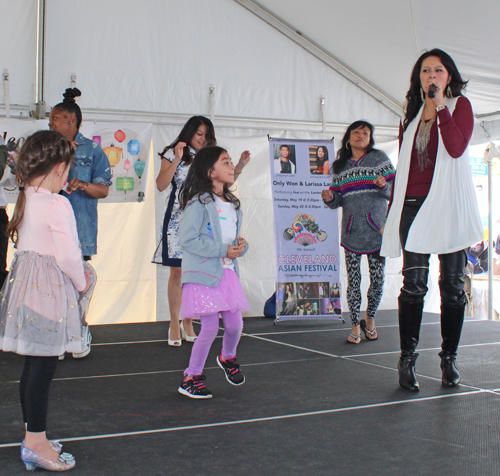 Larissa Lam with dancers from the audience



Larissa told the audience that she always liked super heroes, especially Wonder Woman, and she got a volunteer from the audience to be her Superman for this song.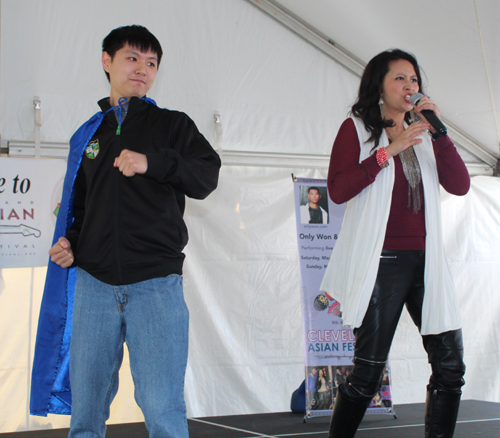 Superman from the audience with Wonder Woman Larissa Lam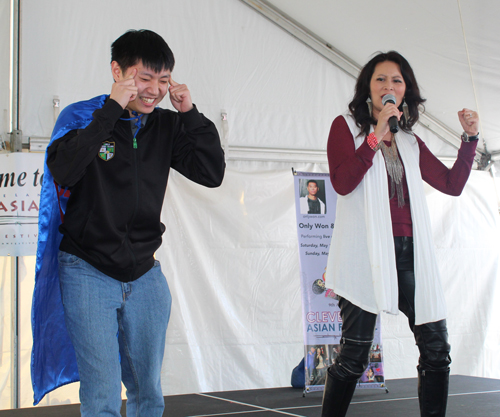 Their final song was about turning the world around.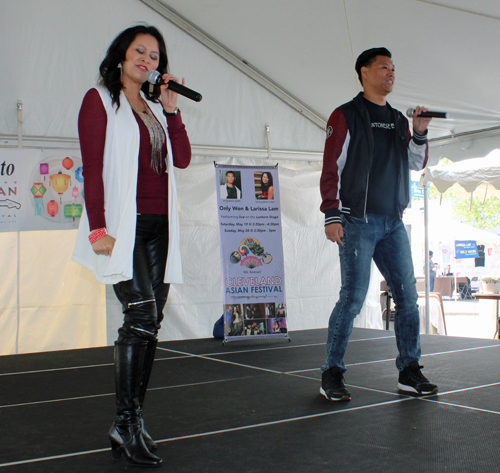 Larissa Lam and Only Won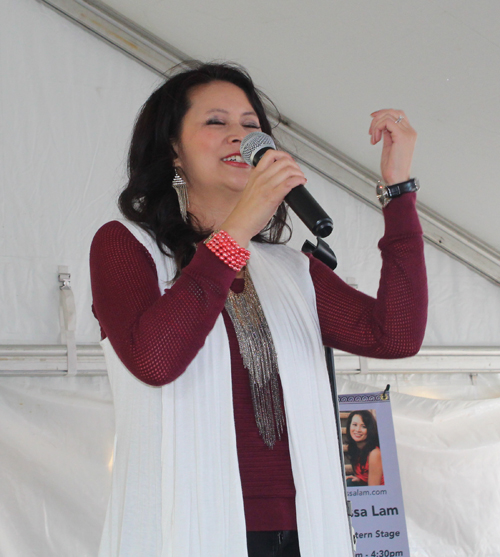 Larissa Lam

They then posed with MC Wayne Wong and others from the Cleveland Asian Festival team.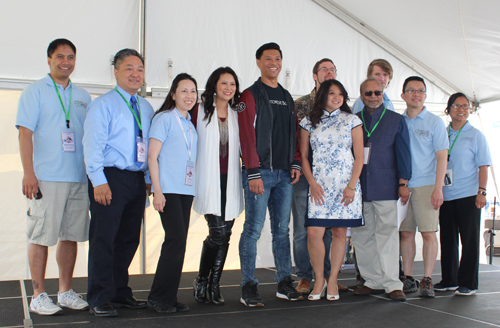 Larissa Lam and Only Won with some of the Cleveland Asian Festival team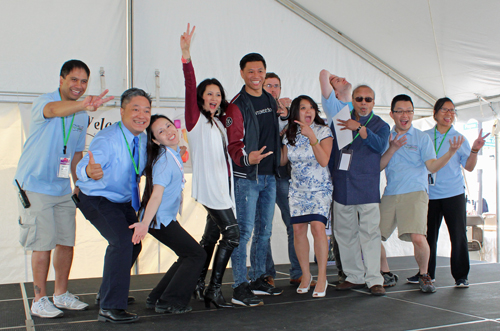 Before the Cleveland Asian Festival, Larissa Lam and Only Won told about a documentary film they produced called Finding Cleveland (Mississippi) that dealt with Chinese relatives and others in the Deep South which led to learning about the Chinese Exclusion Act and even the Transcontinental Railroad. They also spoke about their Cantonese roots and told whether their Chinese heritage has hurt, helped or been neutral for their careers.





Finally, here's the preview video before the Cleveland Asian Festival.





Be sure to check out the Larissa Lam website and Lyrical Engineer Only Won.

Back to the main 2018 Cleveland Asian Festival Page



---
***

Stay informed about the local Asian by signing up for the free Asian eNews mailings. You can select other specific (Chinese, Korean, Vietnamese, Indian, etc.) groups as well. It's easy and free.
Fill out the form for the free Asian eNews.
If it's Asian in Cleveland, it's on ClevelandPeople.Com***

---
---
Back to Top
Back to Cleveland Asians
Back to Cleveland Chinese