Each year the City of Cleveland celebrates Asian Heritage Month with an event at Cleveland City Hall. Sometimes the event includes performances and speeches. The 2015 event was a little different.
City of Cleveland Community Relations Board Asian Liaison Chia-Min Chen wanted to connect people in the City to leaders in the Asian community. The room was set for tables with half the seats for City leaders and the other half for Asian community leaders.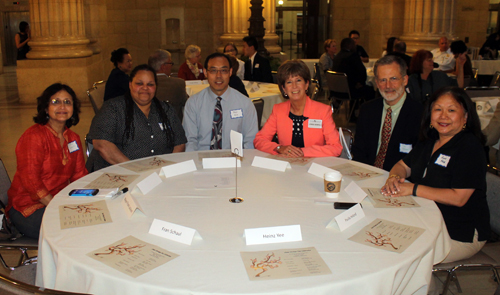 This led to introductions and discussions and hopefully, future cooperation.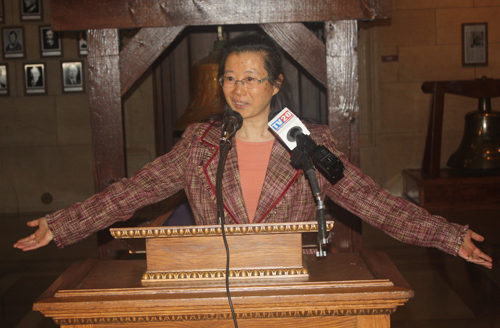 Chia-Min Chen



Pastor Grady Stevenson served as MC and began the program with an invocation.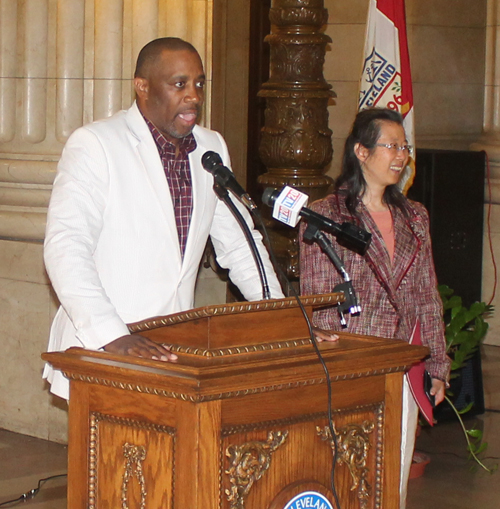 Pastor Grady Stevenson



The national anthem was played by Victoria Wagner.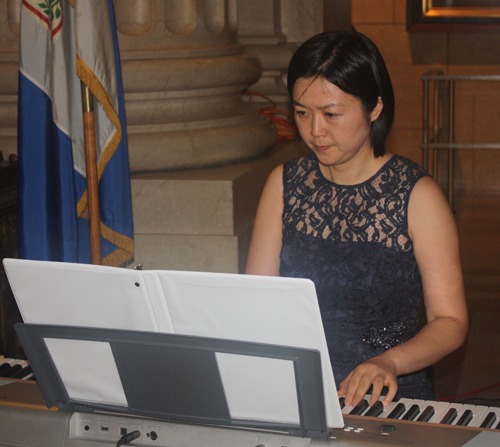 Victoria Wagner playing national anthem



Then Cleveland Community Relations Board Director Blaine Griffin spoke.

He introduced some of the current and past Community Liaisons such as Gia Hoa Ryan.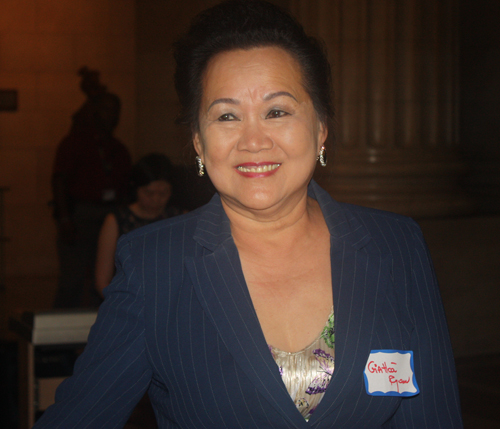 Gia Hoa Ryan



Blaine introduced Mayor Frank Jackson who had spent a long day in negotiations with the Department of Justice but wanted to stop in and speak about the importance of Cleveland's diversity.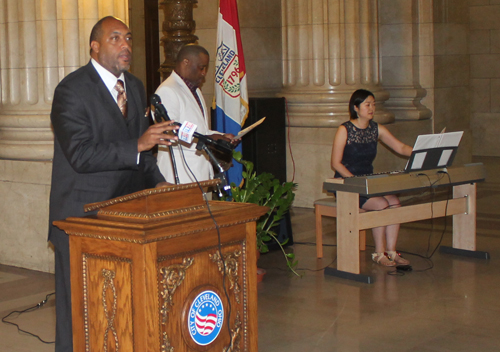 Blaine Griffin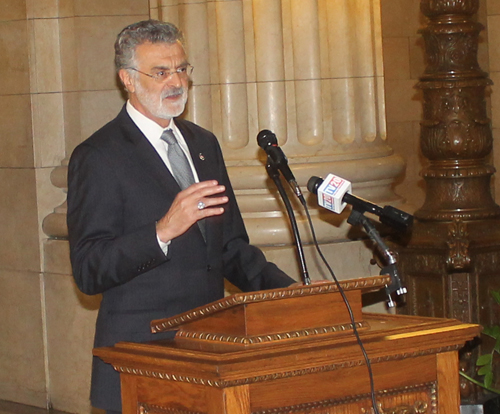 Mayor Frank Jackson



Mayor Jackson presented a proclamation to Chia-Min Chen honoring Asian Heritage Day in Cleveland.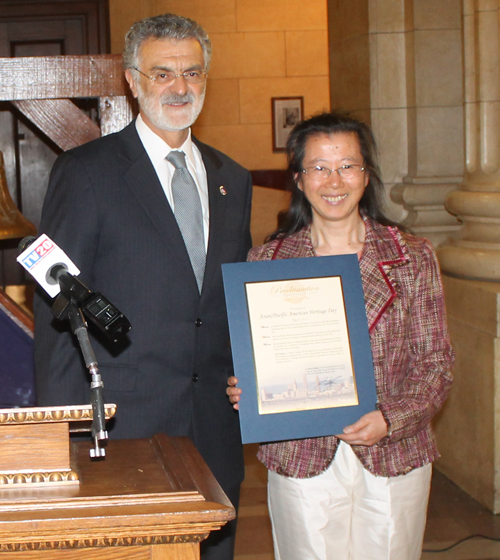 Mayor Jackson and Chia-Min Chen
Community Relations Board Asian Liaison Chia-Min Chen then explained the rationale for the evening and the dinner and discussions began.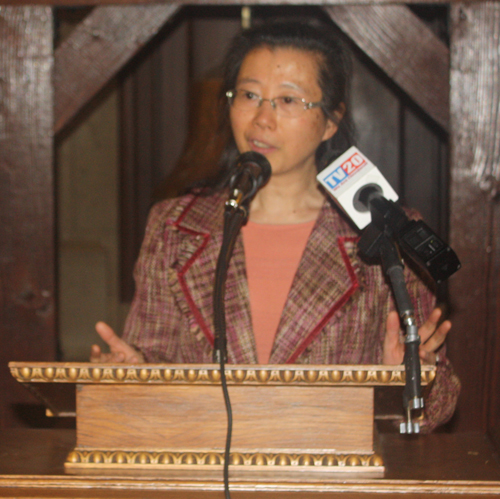 Chia-Min Chen
Mrs. China Classic Li Wang attended the ceremony and posed with many of the attendees including Mayor Jackson.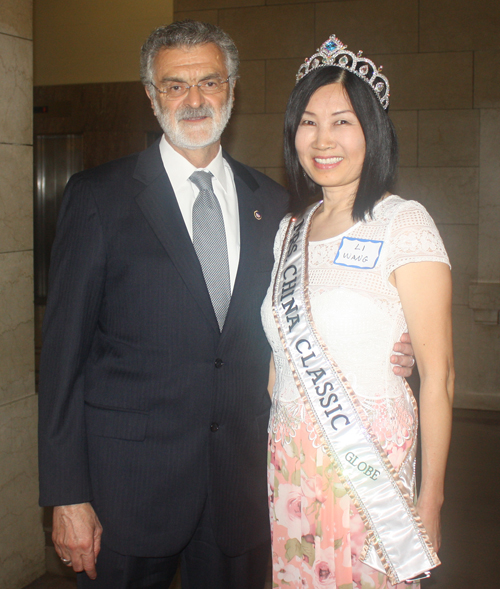 Mayor Frank Jackson and Mrs China Classic Li Wang
The event was not only a celebration of Asian heritage but an opportunity to expose Cleveland City leaders to the Asian community.