Rajmohan Gandhi is currently a Research Professor at the Center for South Asian and Middle Eastern Studies , University of Illinois at Urbana-Champaign.
He has written and spoken about his grandfather Mahatama Gandhi extensively.
His new book, Gandhi: The Man, His People, and the Empire
is a comprehensive (over 700 pages) look at the life of Mahatma Gandhi.
On September 6, 2008 Rajmohan Gandhi visited the Indian Cultural Garden in Cleveland, Ohio. He spoke about his grandfather and posed for photos in front of the impressive Mahatma Gandhi statue. He also assisted in planting and dedicating a tree in the Garden.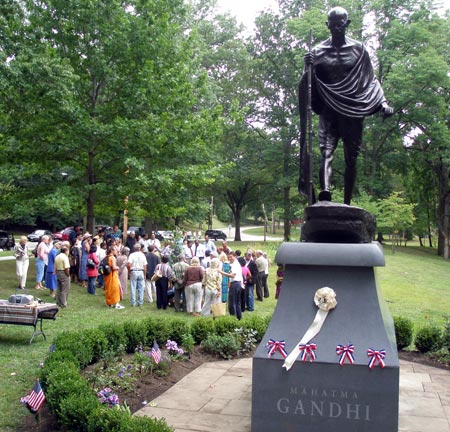 The tree planting ceremony occurs near the Gandhi Statue in the Indian Cultural Garden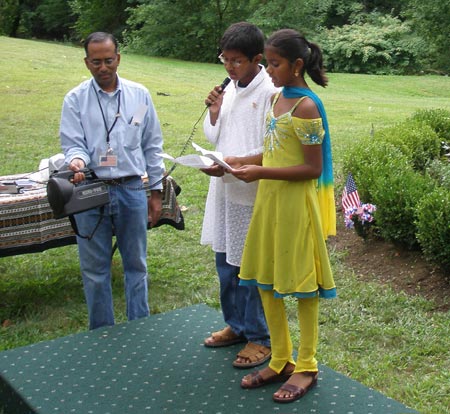 The ceremony began with a brother and sister singing a beautiful prayer from the 15th Century


---
Watch the children singing in the short video below
---


Watch Rajmohan Gandhi introduce his wife Usha and his response to the children's song (below)




---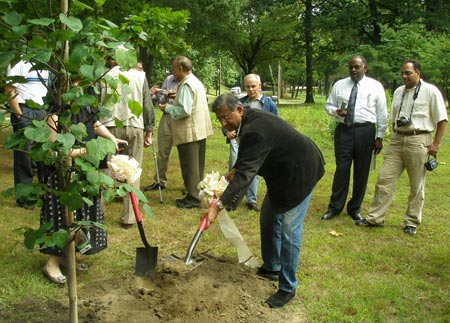 Dr. Raj Aggarwal (and others below) help plant the tree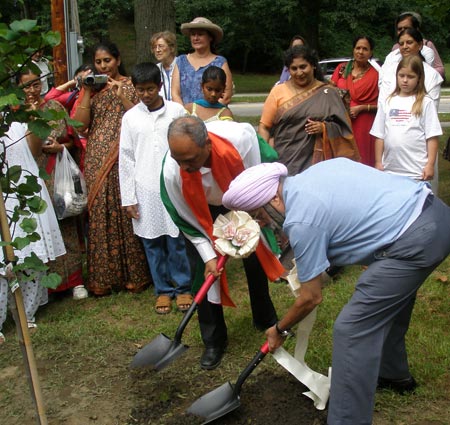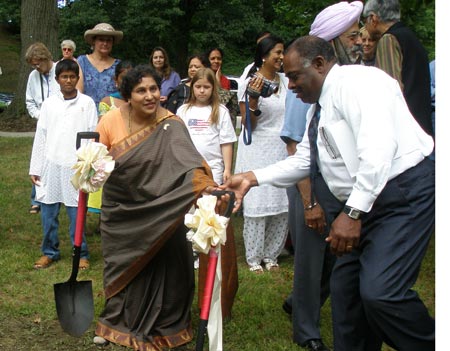 ---

Rajmohan and Usha Gandhi and others in the Indian community dedicate a tree in the Indian Cultural Garden in Cleveland
(video below)


---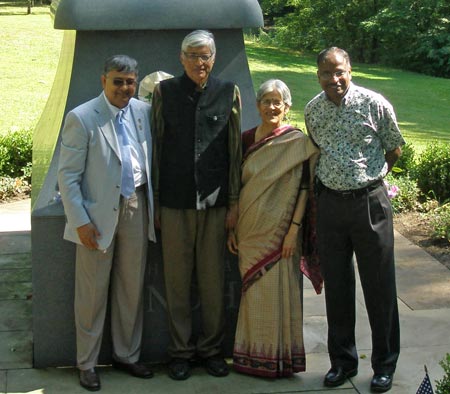 Rajmohan Gandhi and wife Usha pose in front of the Mahtama Gandhi statue in Cleveland Indian Cultural Gardens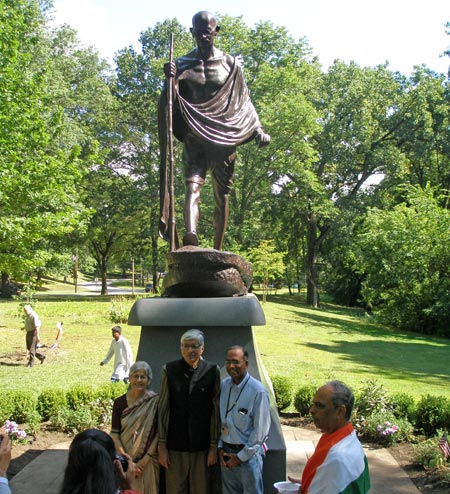 ---
Rajmohan Gandhi, next to a statue of his grandfather Mahatma Gandhi, welcomes and praises the Cleveland Indian community for their love of Cleveland, the United States and India. He jokes about the baseball team, Cleveland Indians, and gives a message and wish for peace. (below)




---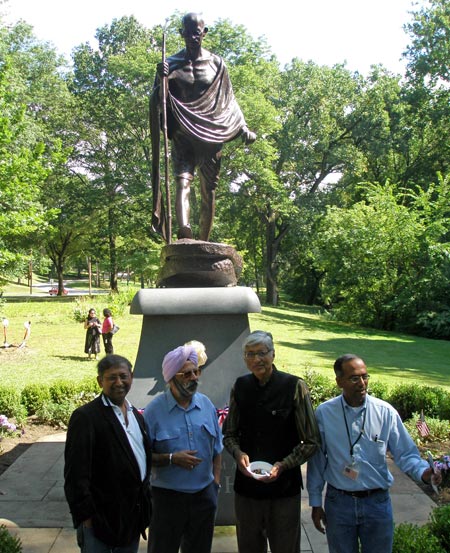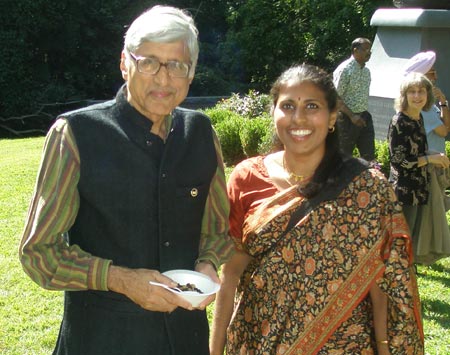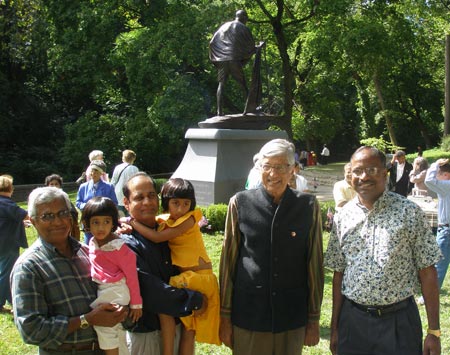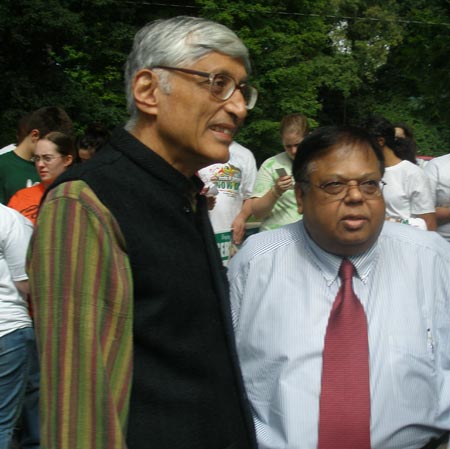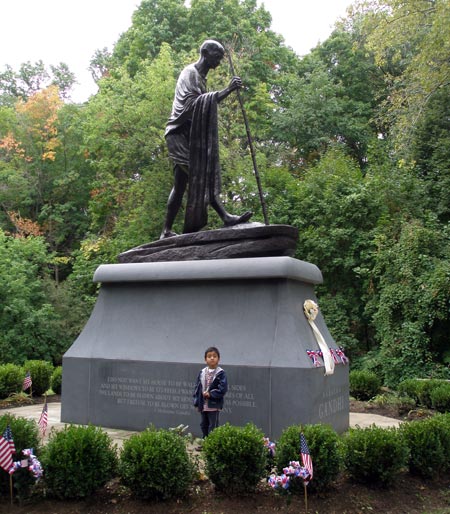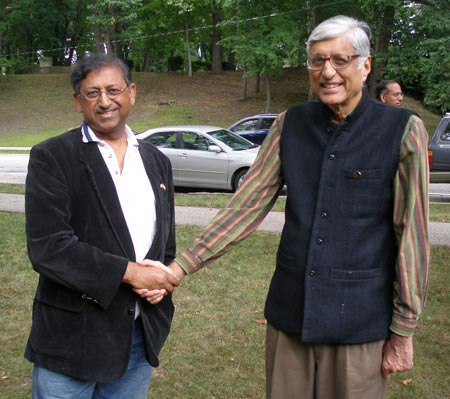 Raj Aggarwal and Rajmohan Gandhi


---
See pictures and hear audio from Rajmohan Gandhi's visit to the Cleveland City Club to talk about his new book on Mahtama Gandhi