The Indian Cultural Garden was dedicated on October 1, 2006.
---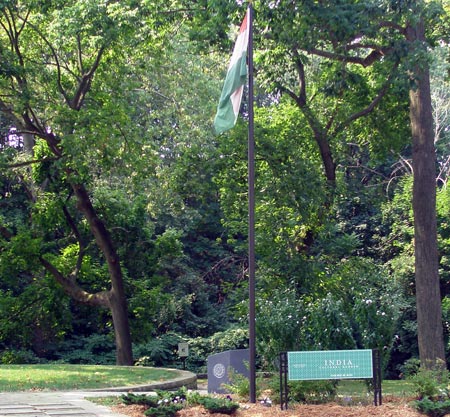 Indian Cultural Garden in Cleveland Ohio


---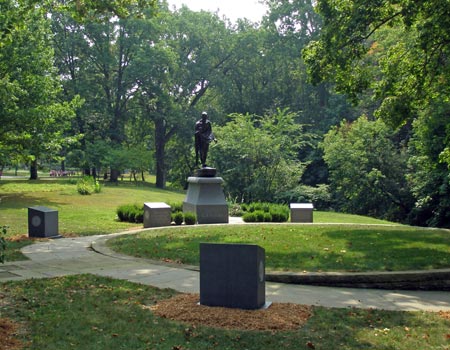 The Gandhi statue in the Indian Cultural Garden


---
The circular walkway is surrounded by 6 Heritage Pillars, each of which deals with an aspect of Indian life and culture.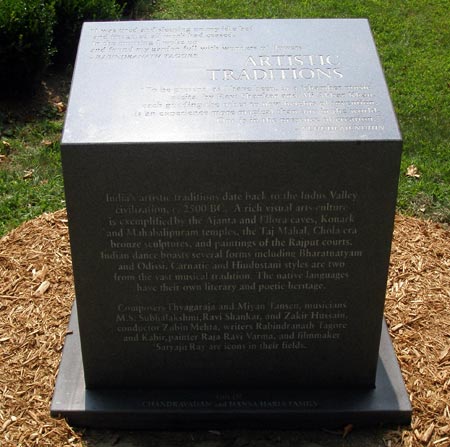 Artistic Tradition

Indian artistic traditions date back to
the Indus Valley civilization of 2500 BC


---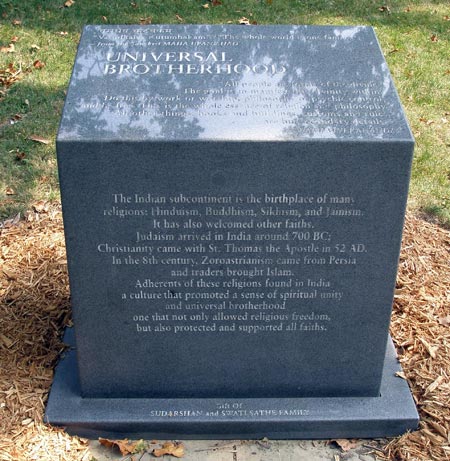 Universal Brotherhood

The Indian subcontinent is the birthplace of many religions: Hinduism, Buddhism, Sikhism and Jainism.
It has also welcomed other faiths including Judaism, Christianity, Zoroastrianism and Islam


---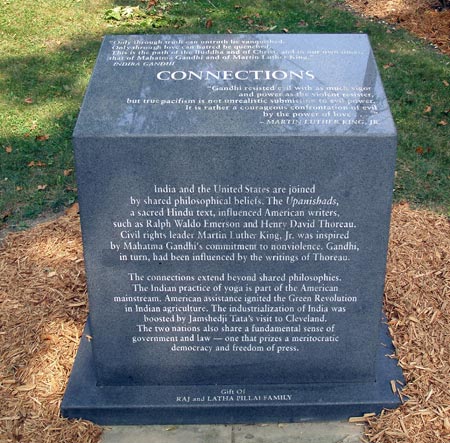 Connections

India and the United States are joined
by shared philosophical beliefs.


---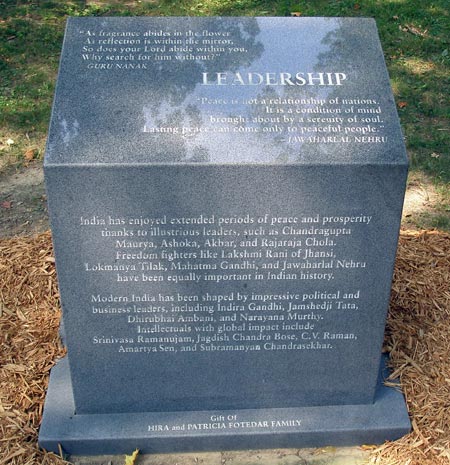 Leadership

India has enjoyed extended periods of peace and prosperity thanks to illustrious leaders Chandragupta Maurya, Ashoka, Akbar, and Rajaraja Chola. Freedom fighters, such as Lakshmi Rani of Jhansi, Lokmanya Tilak, Mahatma Gandhi and Jawaharlal Nehru have been equally important in Indian history.


---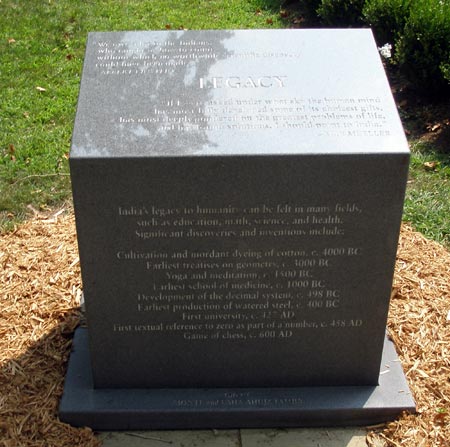 Legacy

India's legacy to humanity can be felt in many fields.


---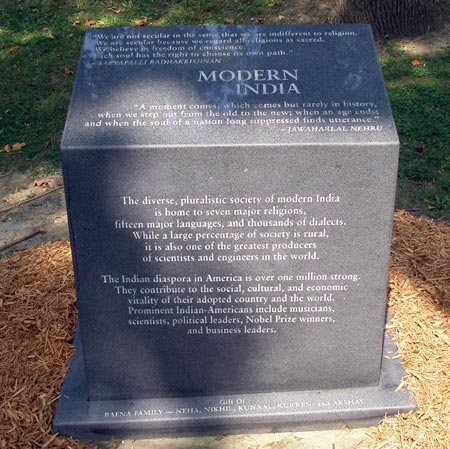 Modern India

The diverse, pluralistic society of modern India is home to seven major religions, fifteen major languages and thousands of dialects.


---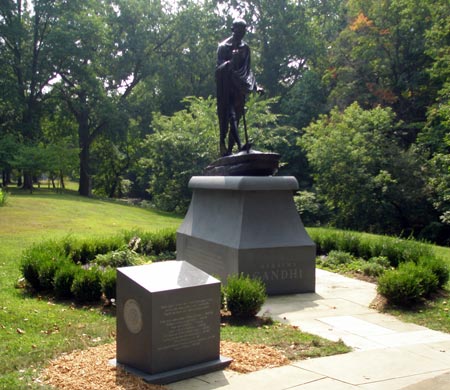 ---
Back to Top
Back to Cleveland Asian Indians