The Kasturi Kannada Cultural Association is a non-profit, social, linguistic and cultural organization; incorporated under the Non Profit Corporation act of the State of Ohio, to integrate, coordinate, network and unite the activities of all Kannadigas, to preserve and promote the Kannada language and culture in Northeast Ohio; celebrate, experience and enjoy authentic cuisine from various parts of Karnataka.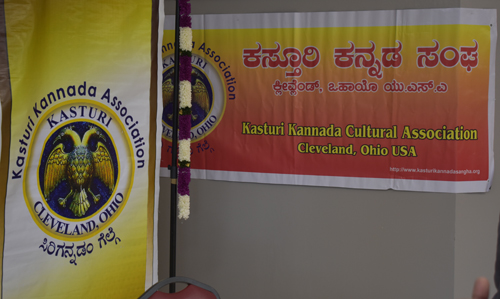 What is Yugadi?
The first day of Chaitra Navratri is celebrated with much pomp all across the country. According to Hindu traditions, Chaitra Navratri falls in the first month of the Hindu lunar calendar, known as Chaitra. Therefore, the beginning of Chaitra Navratri is marked on the first day of the Chaitra month, which is also marked as the Hindu New Year. This day has special significance in various states. While people of Telangana, Andhra Pradesh and Karnataka celebrate it as Yugadi, Maharashtra and Goa mark the same day as Gudi Padwa.
Yugadi is made up of two different words - Yug (era) and Adi (new beginning). Thus, Yugadi stands for new beginnings. The belief behind this is that Lord Brahma created the world on this day and that is why it is celebrated as the first day of the Hindu calendar. The day begins with a ritual oil bath followed by prayers. Oil baths, making rangolis, and eating tender Neem leaves and jaggery are significant rituals followed by Hindus. People also gather to listen to the recitation of Panchanga, which is the general forecast for the year to come. The ritual is called Panchanga Sravanam, during which an elderly and respected person will read the Panchanga of people based on their moon signs.
Kasturi Yugdai Celebrations
Kasturi Yugadi celebrations started with Prayer by Dr.Naveen Uli and Miss. Anika Rao. Then our chief guest of the event Sree.N.Sreenath and Mr. Ravi Gooty, artist of the event inaugurated the ceremony by lighting the lamp and honoring and applauding Sree.N. Sreenath's accomplishments.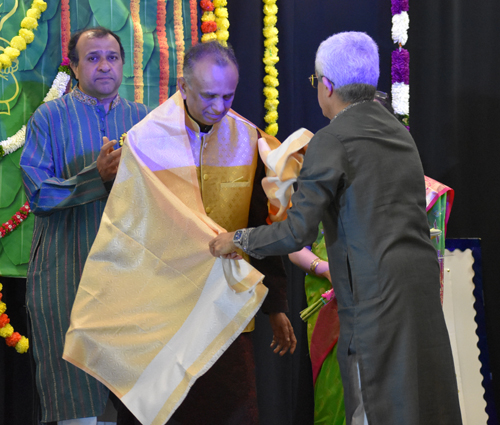 Sree N. Sreenath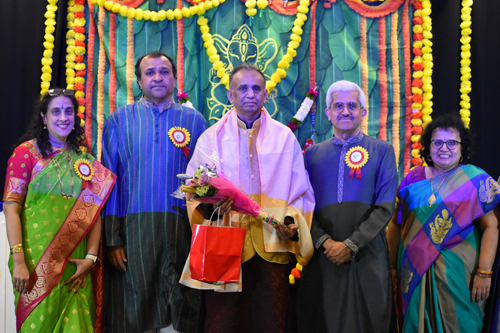 Sree N. Sreenath, Ph.D., MNO, is a tenured full professor in the Electrical Engineering and Computer Science Department at Case Western Reserve University, Cleveland, Ohio. He is the Director of Case GEMNI (Graduate Engineering & Management National and International) Program. His research and educational interests are in complexity, with applications in Systems Biology (leukemia, prostate cancer and hydrocephalus), Global Issues, and Sustainable Development. He served the Co-Director of UNESCO GENIe Program - an international network of educational institutions (1996-2006), and as the Director of the Complex Systems Biology Center (2007-2016) at Case. He consults with many developing countries on issues of water, energy, and policy development. He has received many scholarships and awards including the Best Undergraduate Teaching Award, Who's Who Among Teachers in America, and the NIH Research Career Award. He published a technical treatise on Global Warming in 1990 and was a member of the International Panel on Climate Change (IPCC) in the 1990's. He served as a scenario panel member of the World Water Commission (1998-2000); a member on the UN World Water Assessment Program; and many National Science Foundation (NSF) and National Institutes of Health (NIH) committees. He has lectured in 25 countries, and has organized more than 40 workshops, symposia, and conferences.

Outside of higher education, Sreenath is active in the social service field and has served as an officer in cultural and community organizations in Northeast Ohio as well as nationally. In particular, he served Kasturi Kannada Association of Northeast Ohio; Sri Venkateshwara Temple, Richfield, OH; and Federation of India Community Association (FICA), Cleveland, OH. Since 2009, he is the President of Sewa International (www.sewausa.org), a Hindu faith-based charitable nonprofit working in the areas of disaster recovery, education, and development. Sewa has 43 Chapters across the USA and serves regardless of race, color, religion, sex, age, disability or national origin. He is also the Executive Committee member of NAVIKA - a national cultural organization. Professor Sreenath is a practitioner of Vedic Math - ancient Indian Math for over 30 years and has developed a curriculum to educate children. He lives with his wife Shobha in Solon, Ohio, and has two adult children Apurwa and Abhijit. Reference

During the lighting of the lamp traditional Vedic chants were played. This was followed by our cultural programs with Yugadi songs and dances from all the members.

Special highlights of the event was- A Journey of Kannada Film Industry, a Spectacular Audio and Video Show by Mr.Ravi Gooty.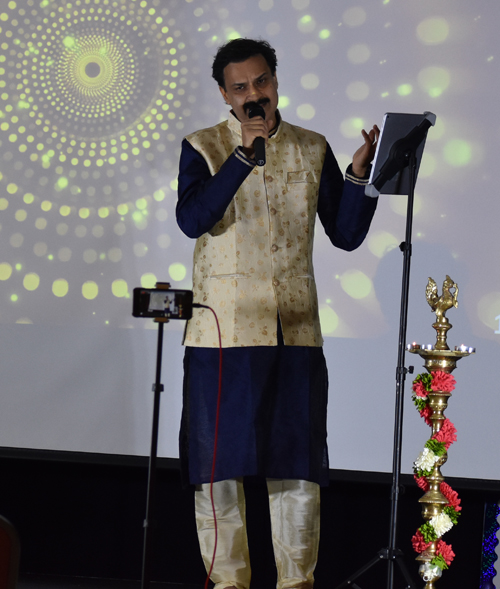 Mr.Ravi Gooty


Mr.Ravi Gooty based off of (Raleigh, North Carolina) is a Software Professional and also the Founder, and CEO of SWAR-OKAY Global Musicians Network. SwarOkay has partnered with Saregama Music on multiple initiatives. Ravi Gooty is one of the iconic Singers of the USA with a GOLDEN voice and with an ability to modulate in multiple voices, Ravi has been organizing and performing in multiple languages (Hindi, Kannada, Telugu and Tamil) for several years raising funds for several religious and charitable organizations across USA & Canada.

Ravi has a grand vision in music with a mission to build SWAR-OKAY the global musician's network to connect all the musicians to perform, compete, learn, and shine in this wonderful initiative through SWAROKAY.

Mr.Ravi Gooty segregated songs based on era. He started in the 1960's and covered all the way through 2023 songs from famous Kannada movies. For some of the songs there were dances and fashion shows.

Traditional Karnataka lunch was provided. Besibele bath and Holige from Mane Holige, Bangalore Karnataka India. It came all the way from India to FedEx in 4 days. People enjoyed the entire day, immersing themselves by reminiscing the memories of the past and listening to the songs of Mr. Ravi Gooty.

by Deepa Rao

Please enjoy these photos from the event courtesy of Deepa Rao.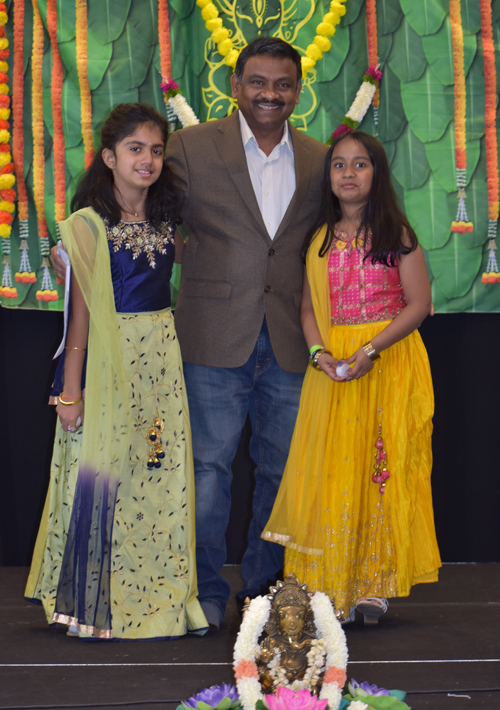 ---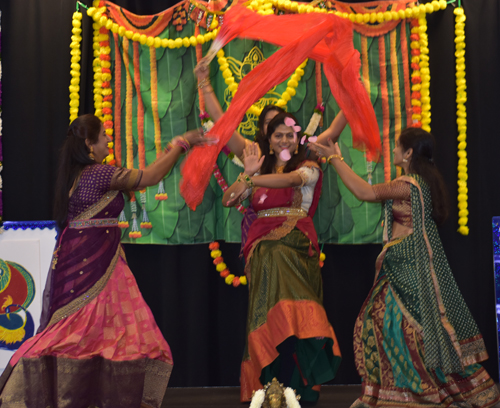 ---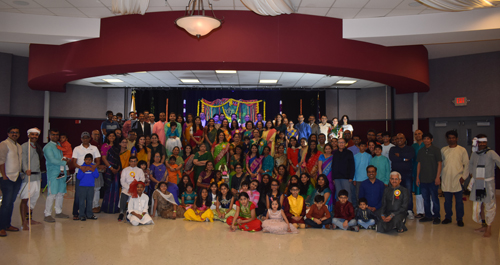 ---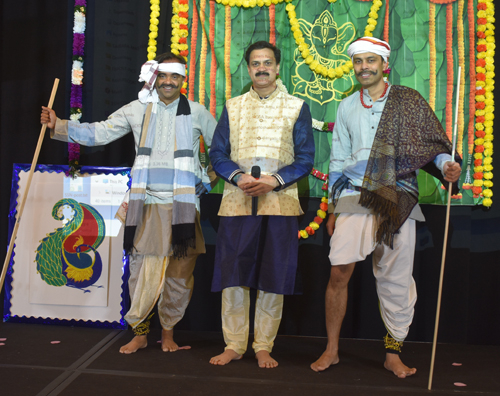 ---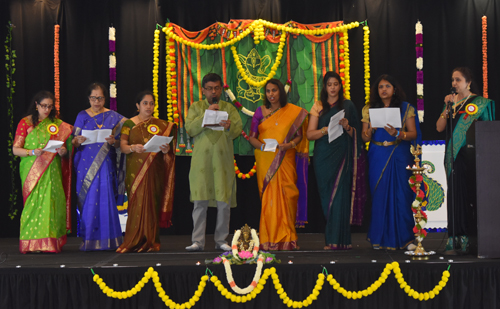 ---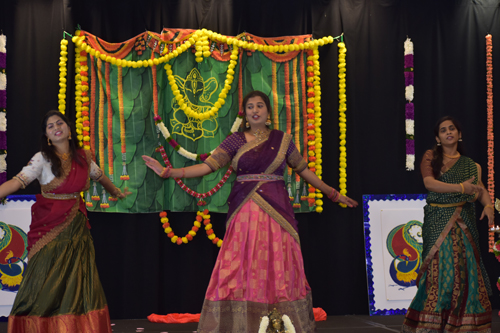 ---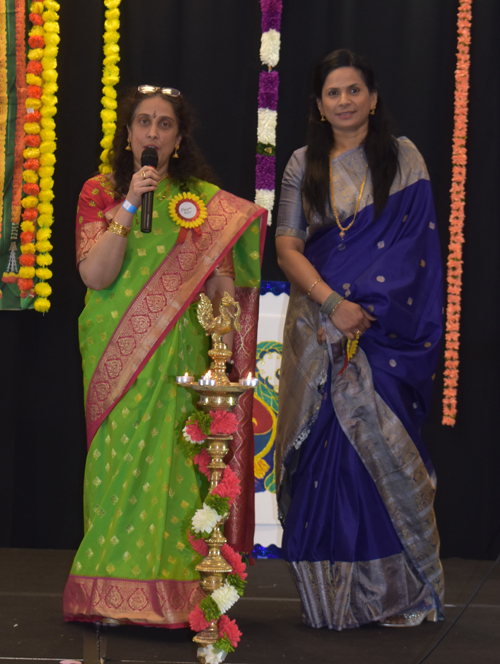 ---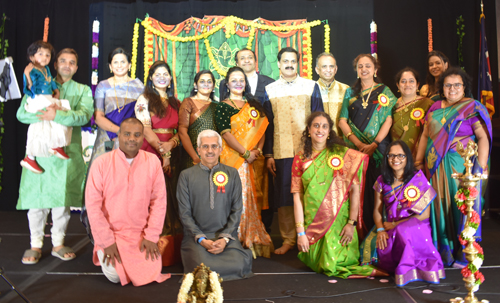 ---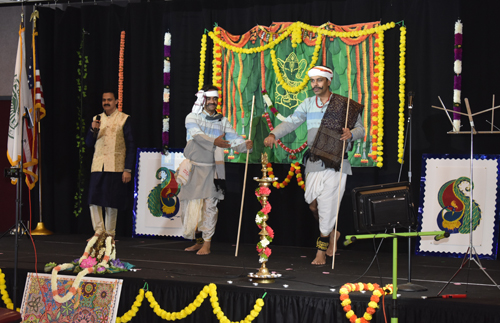 ---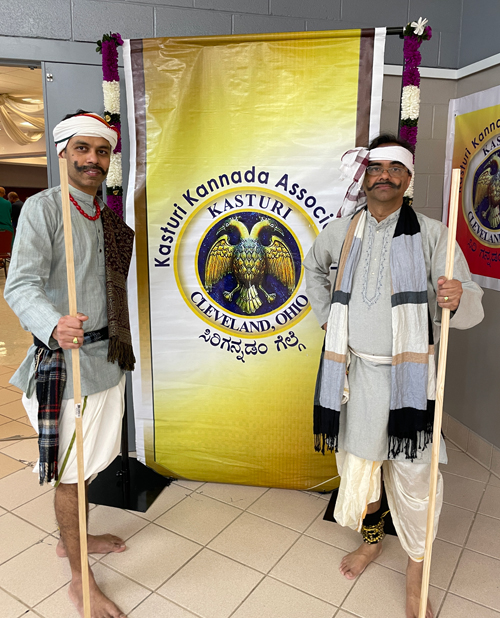 ---
***

Want to learn about ethnic and cultural events in Cleveland such as this? Sign up for the free eNews and every Tuesday evening you will receive a free e-mail listing the next week's events. It's easy and free.

Fill out the form for the free weekly eNews.

***

---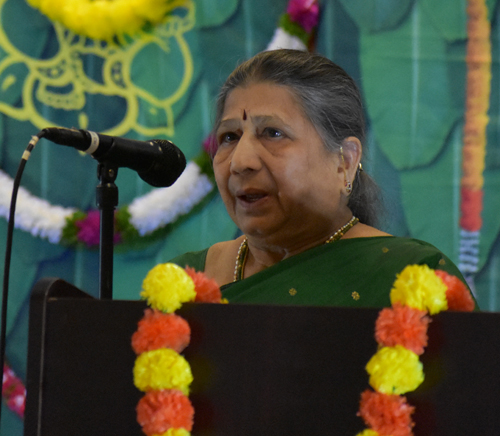 ---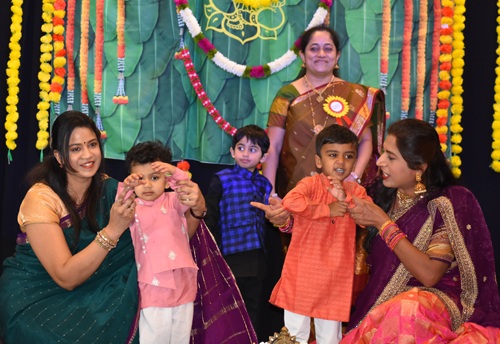 ---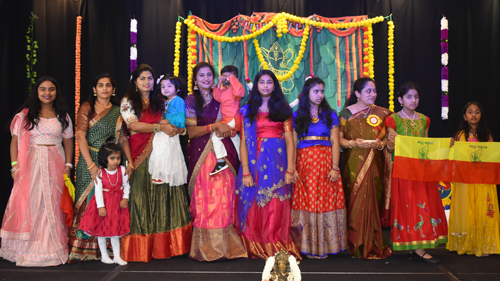 ---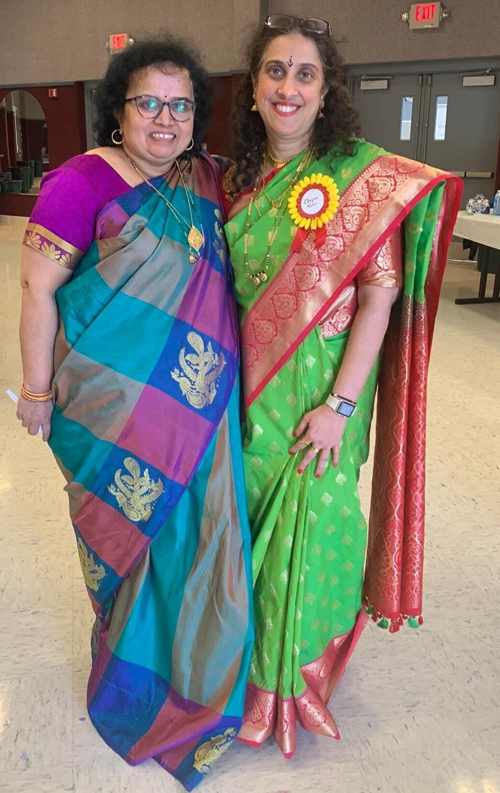 ---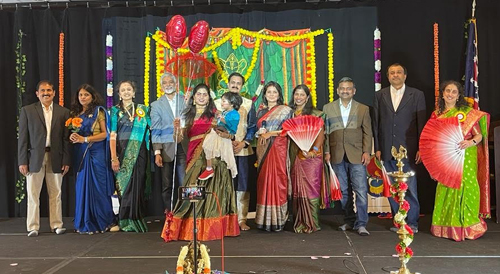 ---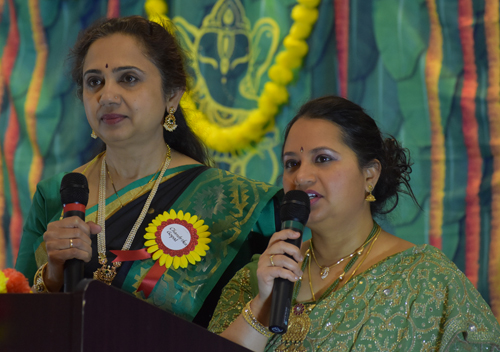 ---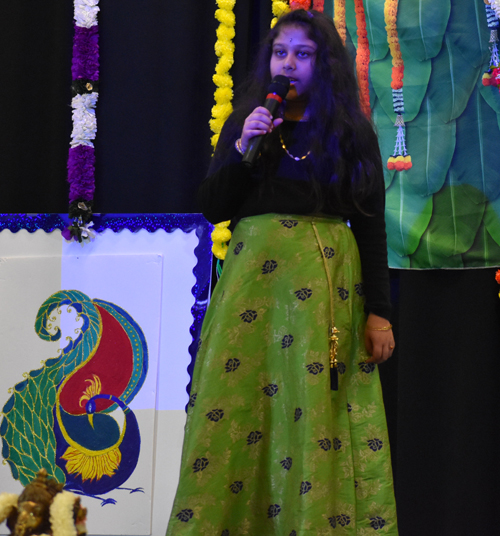 ---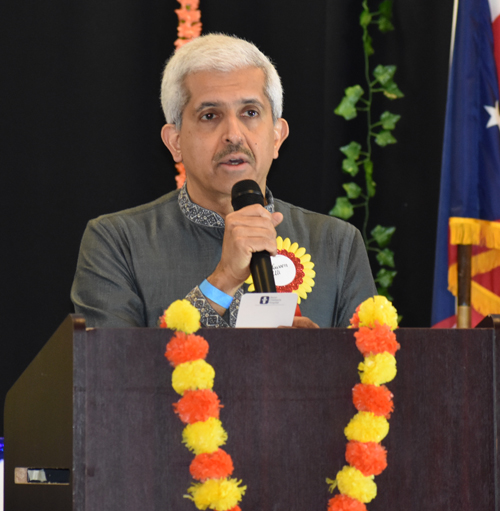 ---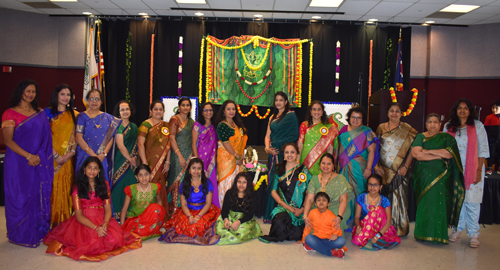 ---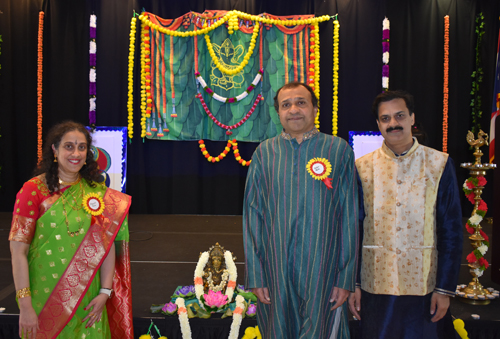 ---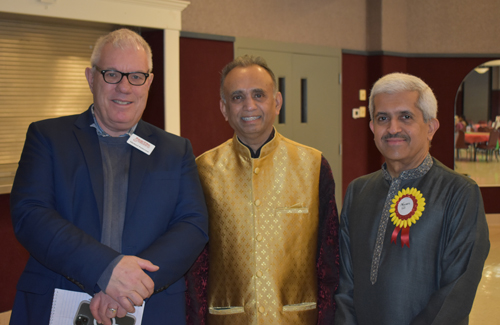 ---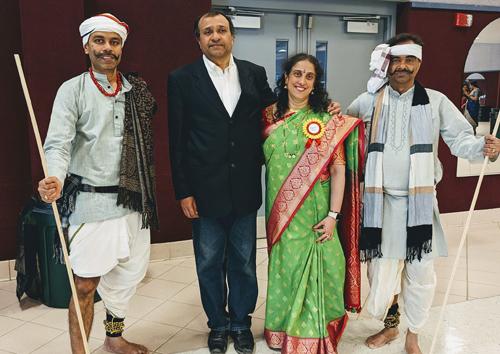 ---
---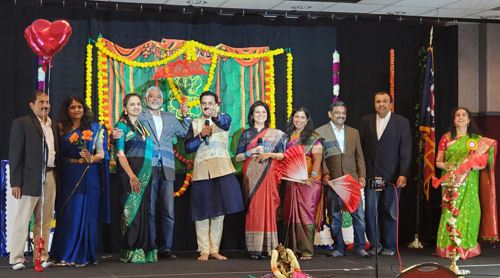 ---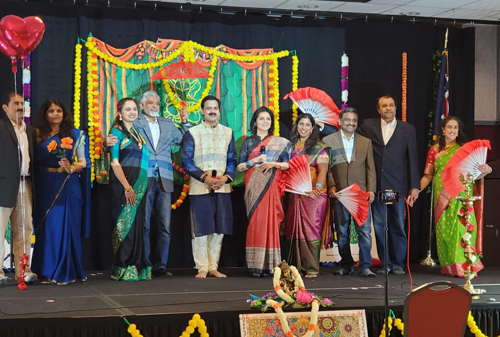 ---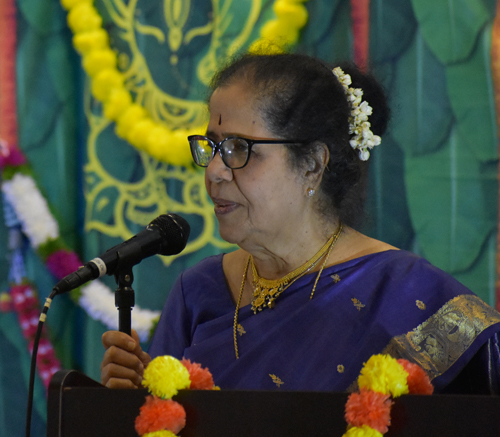 ---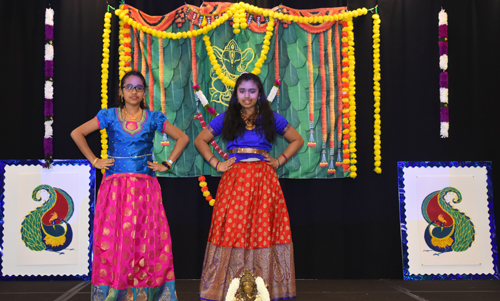 ---
Back to Cleveland Asian Indians