At a celebration of Diwali hosted by the Kasturi Kannada Cultural Association a group of children acted out the story based on a celebrated folk tale of Karnataka.
A mother cow, Punya Koti, is confronted by a tiger in the woods who is going to eat her. She tells the tiger that she has to feed her calf and promises to return to him after she feeds her. The tiger doesn't believe she will return but lets her go. The mother cow feeds her calf and then goes back to the tiger as she promised.
The tiger is very surprised and appreciates her motherly actions and realizes that he will never be forgiven if he eats this honest soul so he lets her go.
The tiger bows down to all 3 gods, jumps up high in the air, fell flat on the ground and died.
Children are told this tale to teach truth, honesty and keeping promises.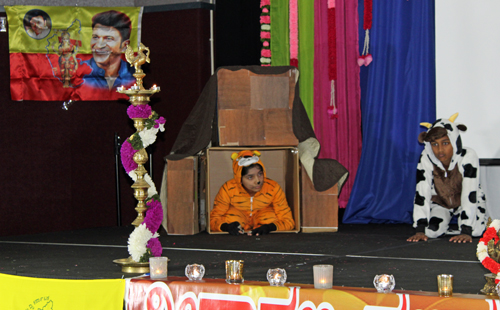 ---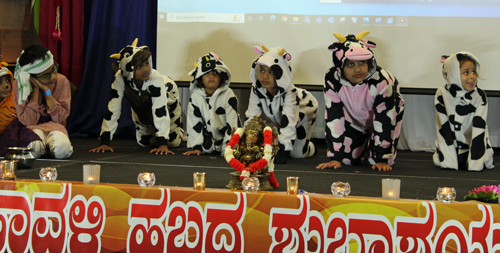 ---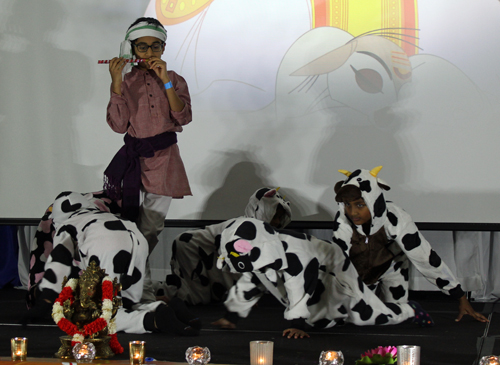 ---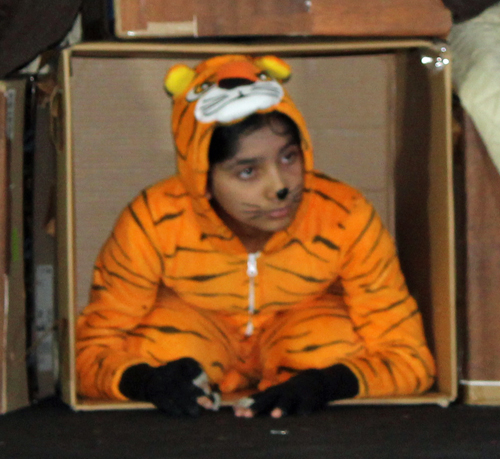 ---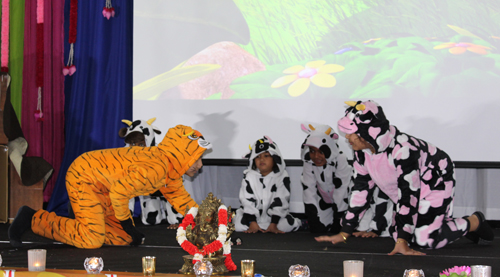 ---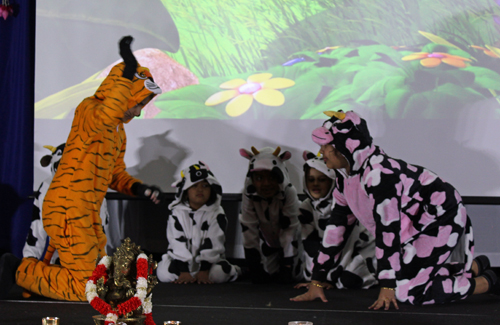 ---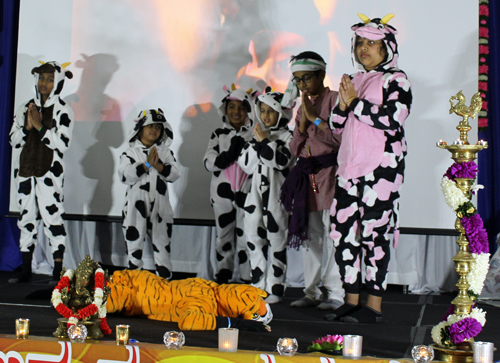 ---
Watch the video of the Punya Koti Folk Tale.



***
Want to learn about ethnic and cultural events in Cleveland such as this? Sign up for the free eNews and every Tuesday evening you will receive a free e-mail listing the next week's events. It's easy and free.

Fill out the form for the free weekly eNews.
***
---
Back to Top
Back to Kasturi Kannada Diwali event
Back to Cleveland Asian Indians