Association of Indian Physicians of Northern Ohio (AIPNO) was founded in 1983 as a non-profit organization of physicians of Indian origin in Northern Ohio. With a membership of over 300 physicians who meet regularly for educational, charitable and social events, the organization provides an opportunity to make meaningful contributions to the local community and to make friendships that last.
AIPNO also provides service and aid to underserved areas and disaster affected sites.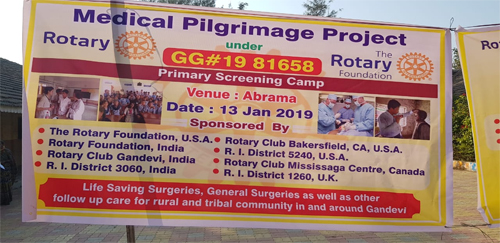 A 'Yatra' is a holy pilgrimage. For years, Dr Jaya Shah and Ramesh Shah have led an AIPNO Medical Yatra to tend to the needs of the poorest in different areas of India. Many of the people that the team of doctors see and treat have never had any contact with a medical professional.

Here are some facts and photos from the 2020 Medical Yatra.

Please contact Ramesh Shah at rameshcleveland@gmail.com for more information.

The following is by Ramesh Shah and Mona Gupta.

For last 20 years, Association of Indian Physicians of N. Ohio (AIPNO), has been taking medical missions known as Medical YATRA to India with a team of 15-20 NRI physicians to help the indigent rural population in India.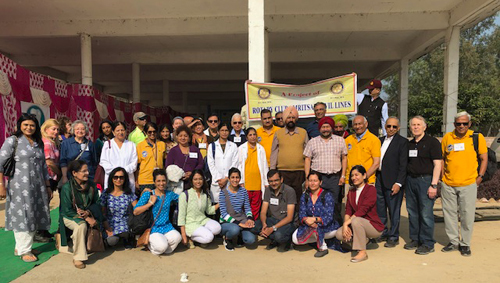 Until last 2 years, their efforts were limited to Primary Care (including Dental & Eye) and providing FREE medicines. YES; it did provide relief to 6-8,000 patients every year for 20 years. in 12 different states; but it was limited in scope. to give sustainable solutions & long term relief.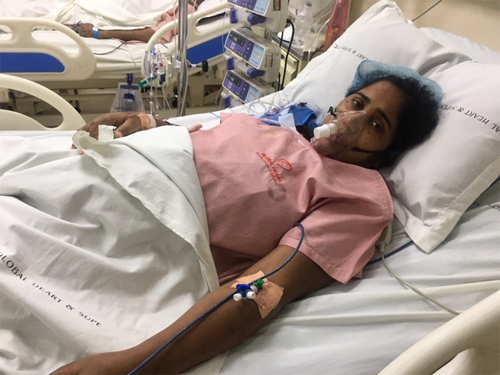 With Rotary Global Grants for Surgeries, Medical YATRA has been able to include badly needed surgeries as part of their medical missions in Gandevi, Guj.2019 & Ludhiana, Punjab 2020.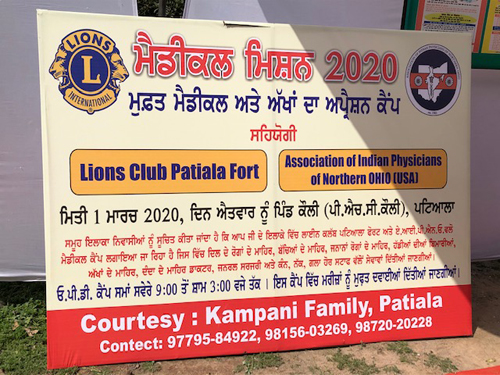 In Gandevi, Guj. YATRA partnered with five hospitals and in Ludhiana, P. YATRA partnered with two hospitals. Hundreds of surgeries of patients referred were performed successfully and marginalized population did get incredible long-term relief and started living healthier lives.

Surgeries included in the Global Grant programs were: Hernia, Appendicitis, Gall Bladder, Hysterectomy, Cardiac, Mitral Valve replacements, coronary By-Pass, Angioplasty, Knee & Hip replacements, Urolithisis, Piles, Cancer (Breast cancer)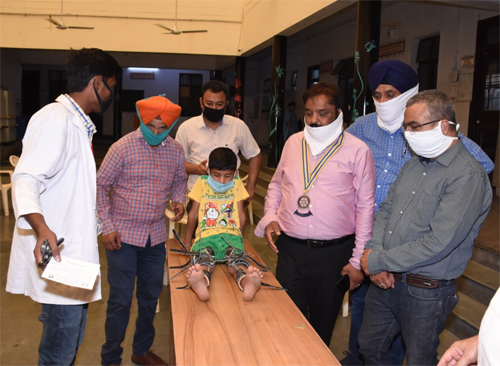 Success stories:
-A 25 years old Ajay father of 6 months old baby girl; barber by profession from Jalandhar camp needed heart surgery. His reports were sent to Dr. Mukherjee at Global Heart Hospital. After studying his reports, doctor concluded that patient requires a heart transplant, which was done in South India (est. costs 25-30 lakhs. approx. 40 Thousand USD)
- 5 yrs. old Karamjit referred by Dr.Ankita Modi was scheduled for heart surgery. Family comprises an unemployed drug addict father; mother works long hours as a domestic help, and two sons 12 and 5. Father has sold off all his agricultural land for drugs and is absentee parent. Older son is good at studies, mother is illiterate, but knows the value of education. She fears that family disruption and shortage of money will have an adverse effect on her older son's educational attainment and younger son's illness.
Under Rotary "Gift of Life" project, parents did not have to pay anything for their child's surgery. The total cost of surgery is 5 laces ($ 6780), which will be free.
-37 yrs. Charanjit. a daily wage earner, mother of 15 yrs. old child, from camp referred by Dr. Shahsin Vora underwent Mitral Valve replacement surgery.
In Gandevi, Guj. Rotary Global Grants provided $ 104,000 (Rs.70 lacs) and in Ludhiana, P. Rotary provided $ 102,000 (Rs.75 lacs). Rotary with their funding is committed to provide sustainable health solutions.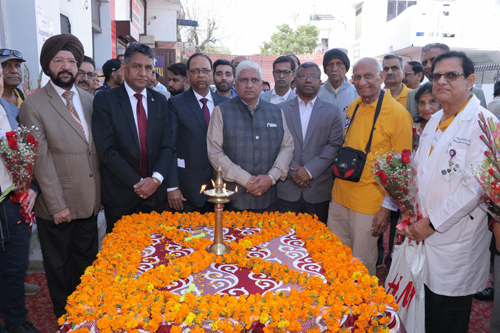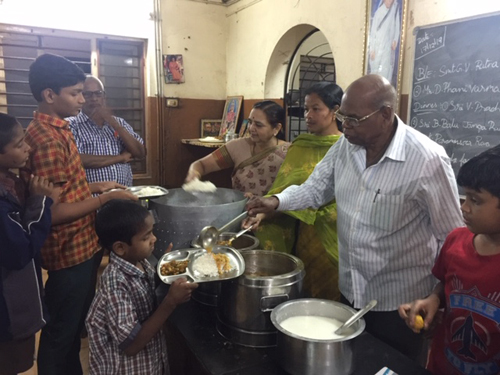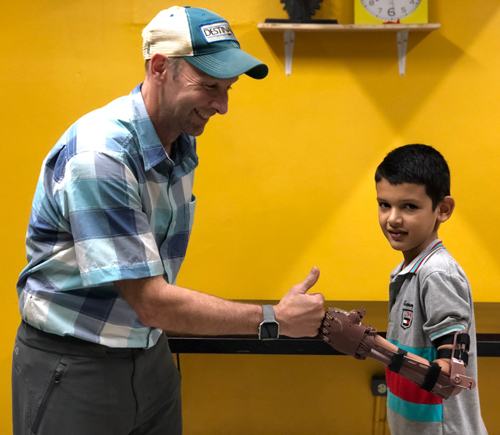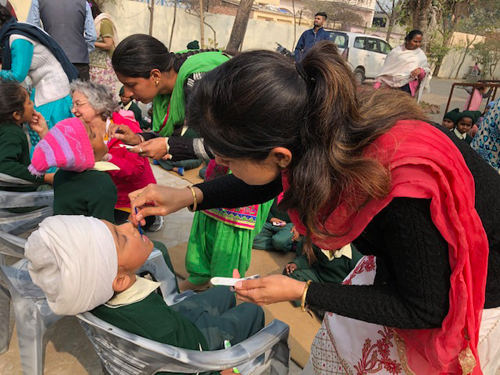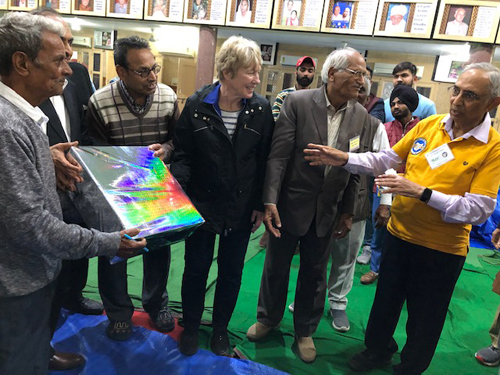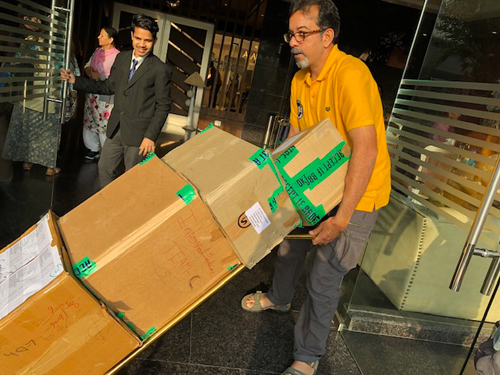 OTHER MAJOR Services PROVIDED WITH ROTARY GLOBAL GRANTS
Water treatment Plants to prevent water borne diseases in school children
Sanitary Pads machines to improve personal hygiene, prevent infections & reduce missing school days
Eye Laser Equipment to prevent blindness
Mobile Vans to 'Take Hospital' to rural patients @ their door for Eye diseases & early Cancer detection & prevention
Providing PPE supplies to prevent Corona virus infections
Prosthetic to amputees for improved mobility, making them more productive and enjoy fullness of life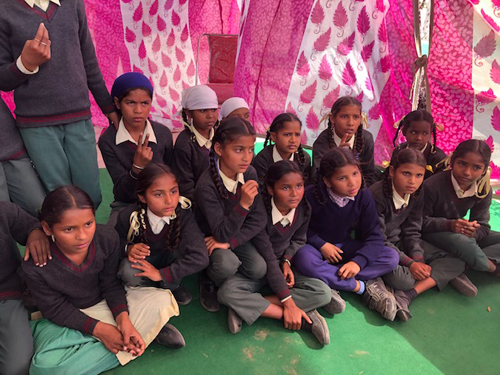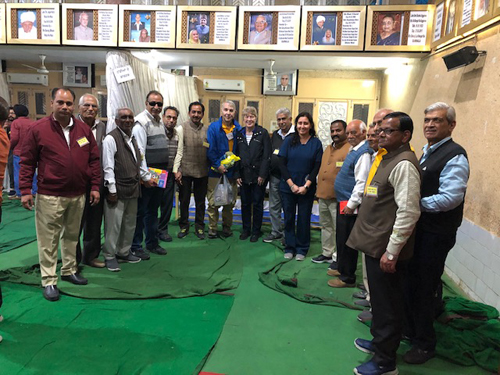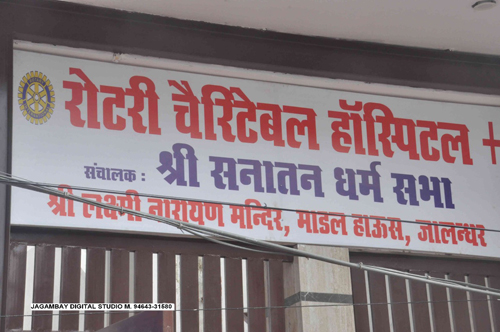 SERVICES Rotary Provides in YATRA missions
Planning clinical sites for 2 weeks of YATRA mission
Arranging Hotel Accomodation
Transportation
Sight seeing
Entertainment
Meeting various Rotarians
Providing Volunteers manpower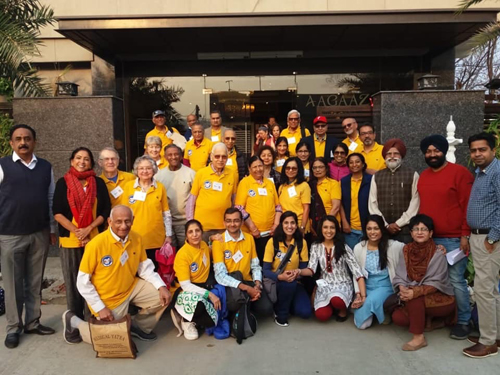 AIPNO-Medical YATRA believes very strongly that this relationship has done incredible good to indigent population of India and has a great potential to contribute more to the sustainable health landscape of rural India.
---
Learn more about the Medical Yatra and how you can help support this great endeavor
---