Radhika Reddy and Ariel International Center, in association with the Consulate General of India, New York hosted a reception with Honorable Dnyaneshwar M. Mulay, Consul General of India, New York and Honorable Dr. Manoj Kumar Mohapatra, Deputy Consul General of India, New York to hear about the latest opportunities for US Companies interested in investing or doing business with India.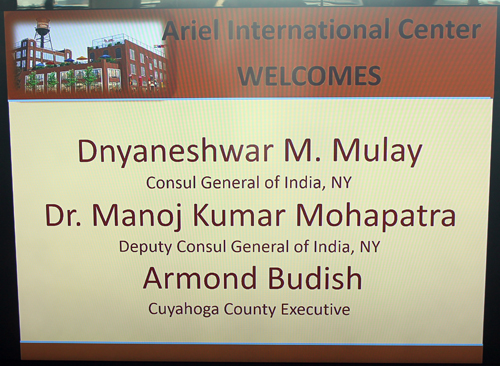 The event began with a meet and greet reception and then Radhika Reddy welcomed the crowd.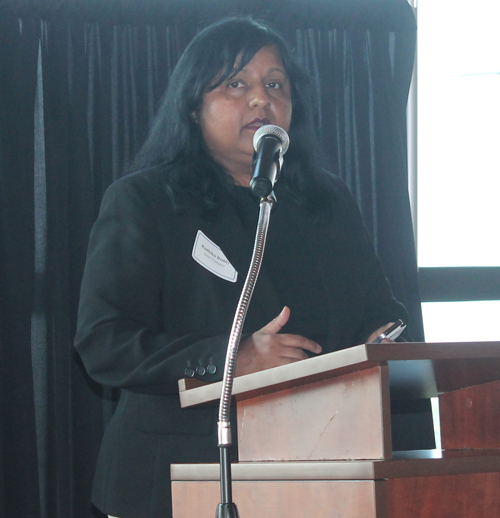 Radhika Reddy



Radhika introduced Cuyahoga County Executive Armond Budish who welcomed the Consul to Cleveland and said his # 1 priority is to bring business to Cuyahoga County.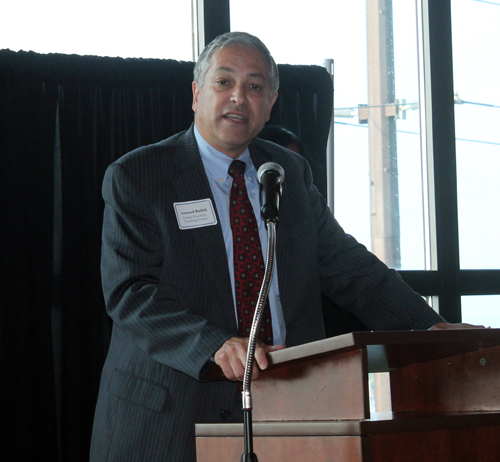 Cuyahoga County Executive Armond Budish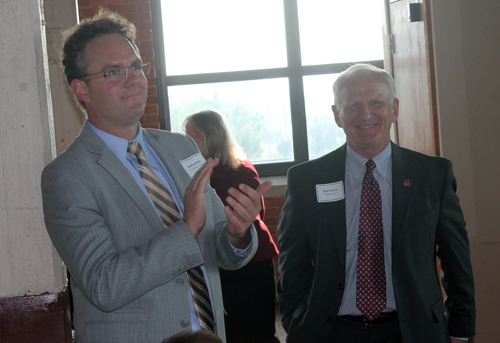 Cuyahoga County reps Nathan Kelly and Jack Schron



Armond Budish gave a proclamation to Consul Mulay.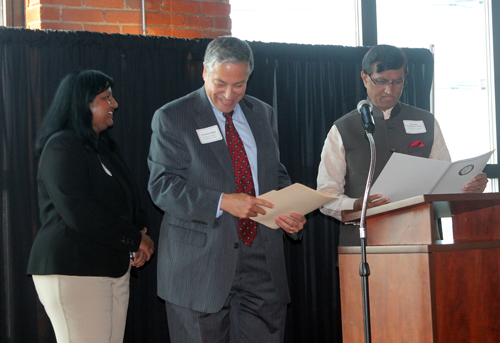 Consul Mulay began his remarks by telling about a question he received about how to describe India in one sentence. He told about the diversity and democracy of India and the numerous religions in India. Even the diversity within the Hindu faith.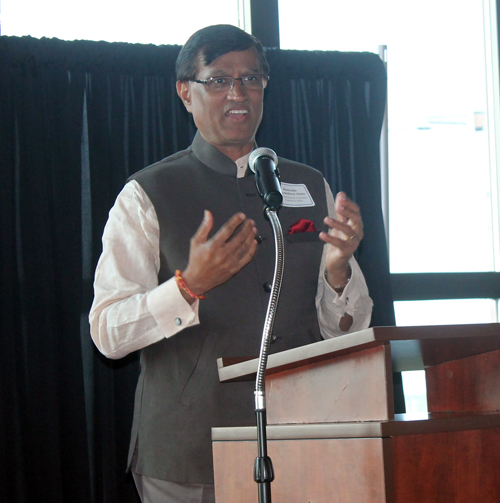 Honorable Dnyaneshwar M. Mulay,
Consul General of India, New York



Consul Mulay spoke about the love of democracy and the political stability in India, both of which make it a good business partner.



The Consul promoted India's economic strength. For example, they have a pro-business Prime Minister and are the 2nd largest market in the world after China.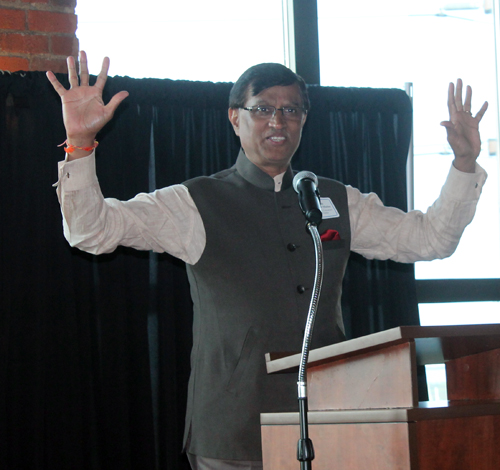 Consul Mulay spoke about US and India Business relations and the 100 Smart Cities initiative. He said the "Relationship is just extraordinary."



There are business opportunities in numerous areas such as Medical, Bio, Education, etc. Consul Mulay said there are about 100,000 students from India studying in US at any given time and that Indian led companies are employing Americans, not taking jobs.



Consul Mulay said that 'One thing that democracy has taught us is to talk'. India has 22 recognized languages and about 2,000 dialects.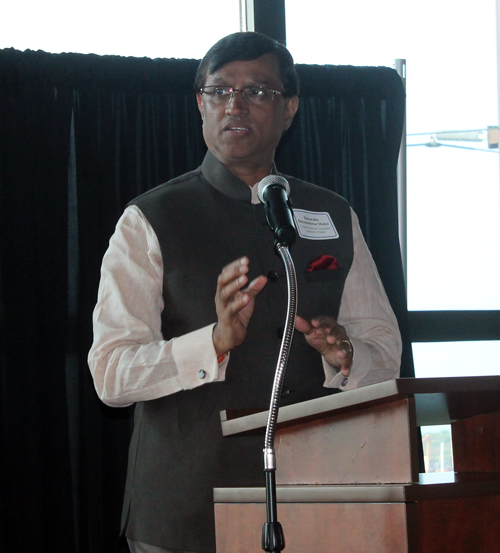 Consul Mulay ended his presentation by speaking about the Indian American Community. He said they are the most educated, have the most PhDs, highest income bracket, one of lowest unemployment rates, women have highest levels of education and so on. They value education, hard work and recognize the need to contribute back.

After Q&A with the Consul General, Radhika introduced representatives from Indian Banks and Companies and networking continued.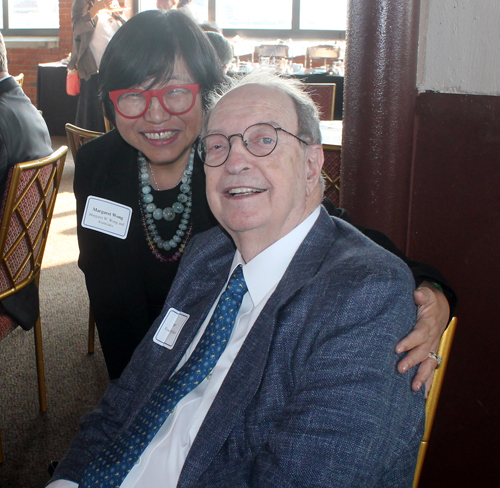 Margaret Wong and Albert Ratner
---
Back to Top
Back to Cleveland Asian Indians
---
For sponsorship opportunities, please contact us.
Your message could be HERE!

ClevelandPeople.Com is sponsored in part by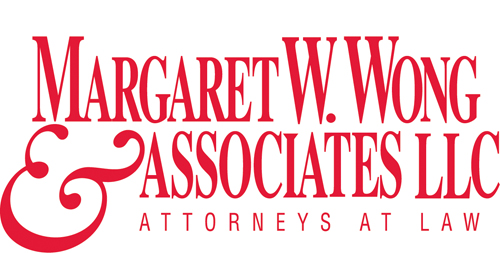 Immigration Services for Corporations and Individuals
Fulfilling Dreams of Living in the United States