FICA is an organization dedicated to serving the needs of the Asian Indian Community in Northeast Ohio. From its humble beginnings as a student association in 1962, it has grown to be the voice of a diaspora of over 20,000 and on the increase. FICA helps Asian Indian families assimilate into the mosaic of greater Cleveland.

FICA hosts an annual event to celebrate India Independence Day.

The day began in front of the Mahatma Gandhi statue at the India Cultural Garden on MLK Blvd and a march to the Rockefeller Greenhouse for a ceremony.

Lt. Colonel Om Julka has been called the doyen of the Indian Diaspora in Cleveland, Ohio. He is perhaps the oldest (97) living Asian Indian in Cleveland, having immigrated here in 1978. He was an eye witness to many of the events leading up to and after India's independence. At the Greenhouse, Om Julka explained the difference between Republic Day and Independence Day.



Usha Gupta was also born in India and came to Cleveland. She spoke about the Indian community in Cleveland.



The ceremony was MC'd by FICA President Sujata Lahke and Dr. Jessica Kumar, secretary on FICA executive board.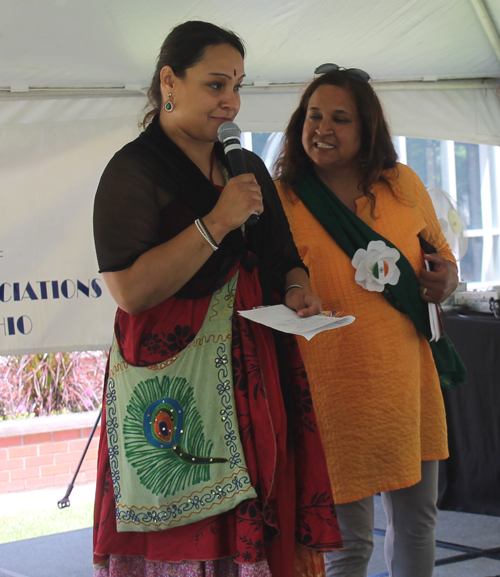 Dr. Jessica Kumar and FICA President Sujata Lahke



A young girl led the crowd in the Indian National Anthem Jana Gana Mana at the Independence Day ceremony.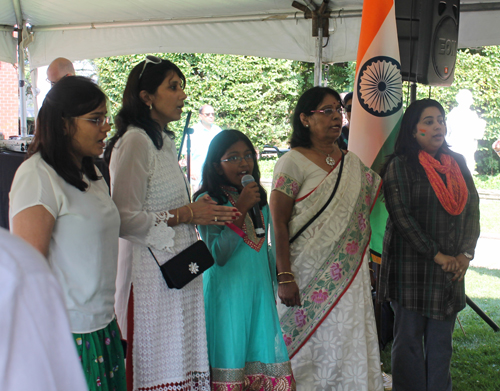 The national anthems of both India and the United States were performed by Michael Sreshta on saxophone and Mrs. Joan Fernandez on violin.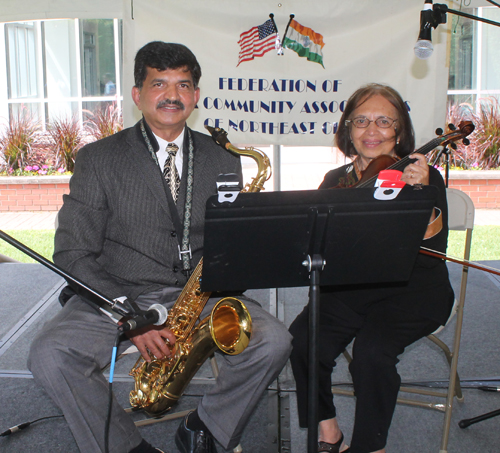 Michael Sreshta and Mrs. Joan Fernandez



Usha Gupta sang other anthems.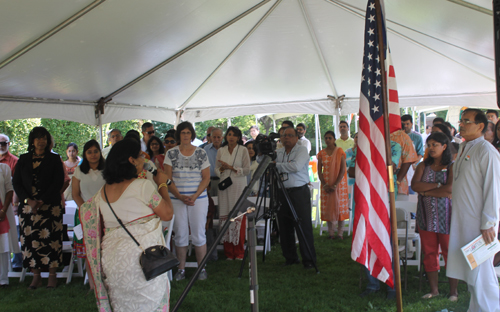 FICA President Sujata Lahke asked Om Julka to tell about his experience at the first Independence Day.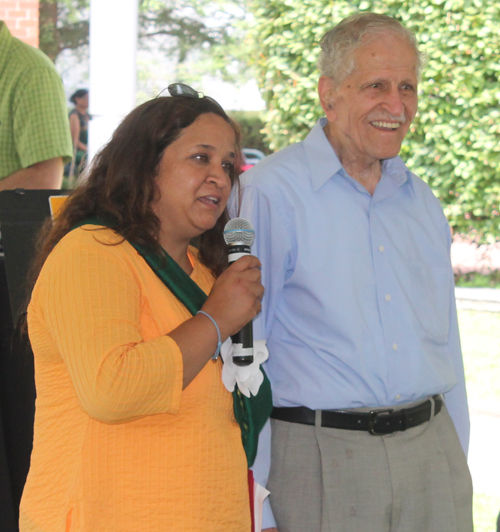 Sujata Lahke and Om Julka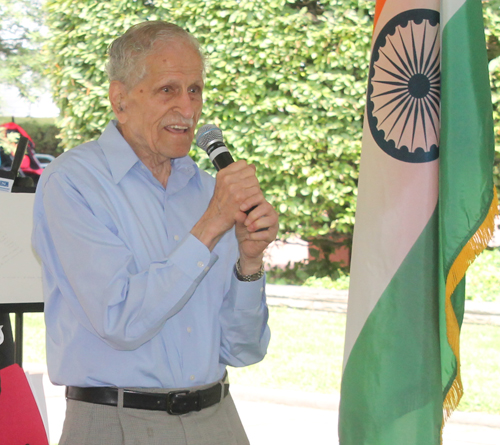 Om Julka

Usha Gupta sang other traditional songs.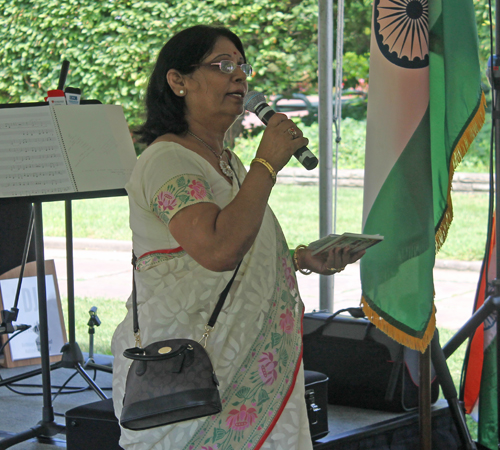 Usha Gupta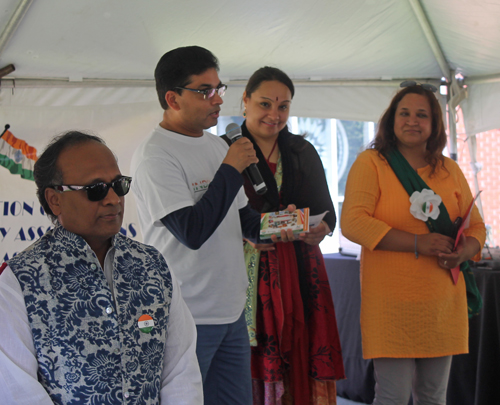 Bharat Kumar told about IndiaFest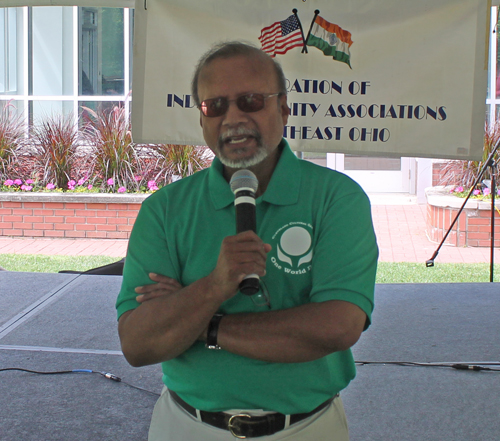 Asim Datta told about the India Cultural Garden and One World Day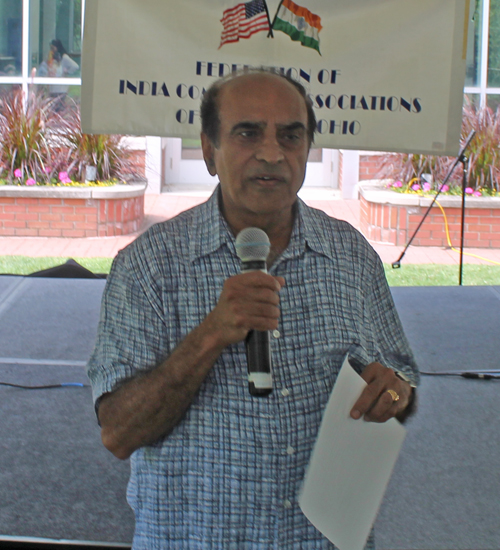 Giving an update on Shiksha Daan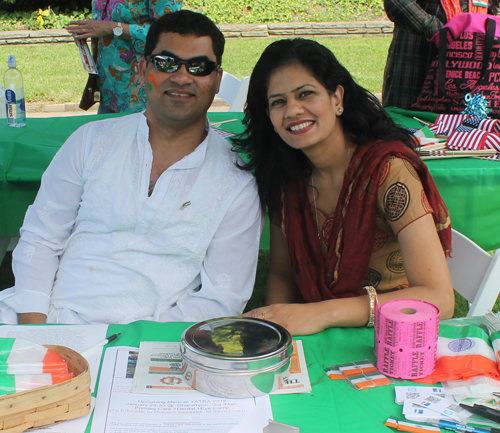 Volunteers at the FICA table



CWRU grad student Rachel performed a tabla solo at the Independence Day ceremony. A tabla is a bongo like instrument consisting of a pair of hand drums of contrasting sizes and timbres.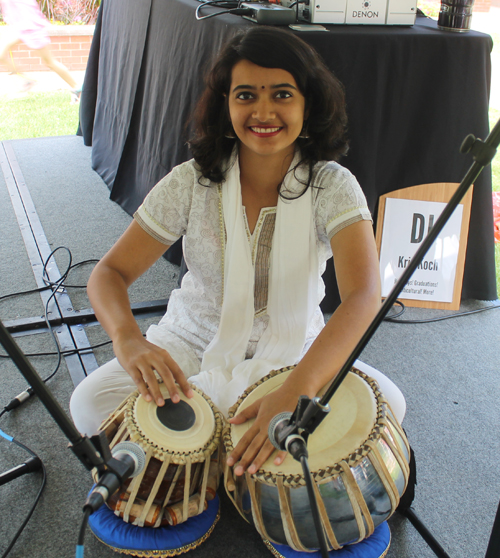 Rachel on tabla



She was then joined by her classmate Sveta who performed a traditional Indian Kathak Dance.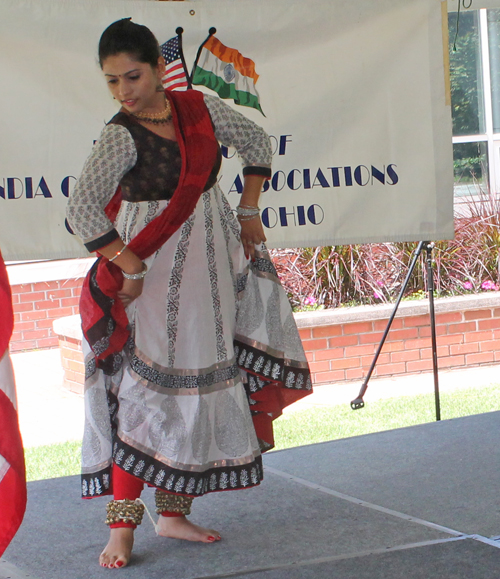 Then several CWRU grad students performed Bollywood dances.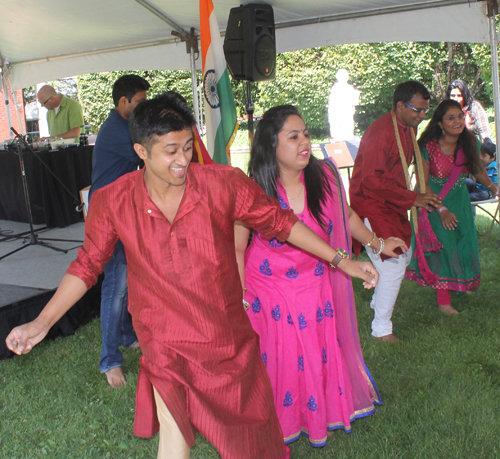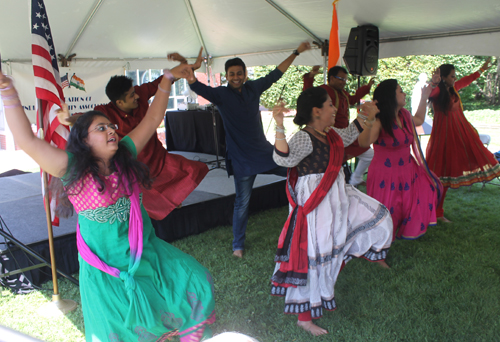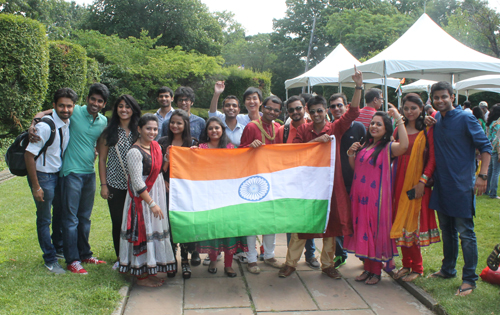 Happy Independence Day
---
Back to Top
Back to Cleveland Asian Indians
---
For sponsorship opportunities, please contact us.
Your message could be HERE!

ClevelandPeople.com is sponsored in part by


FICA, Federation of India Community Associations