Association of Indian Physicians of Northern Ohio (AIPNO) was founded in 1983 as a non-profit organization of physicians of Indian origin in Northern Ohio. With a membership of over 300 physicians who meet regularly for educational, charitable and social events, the organization provides an opportunity to make meaningful contributions to the local community and to make friendships that last.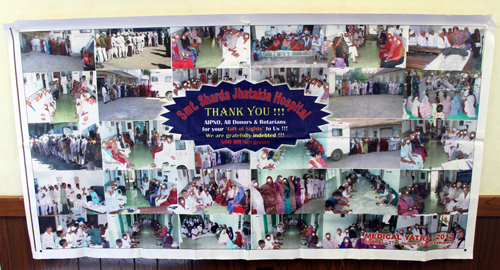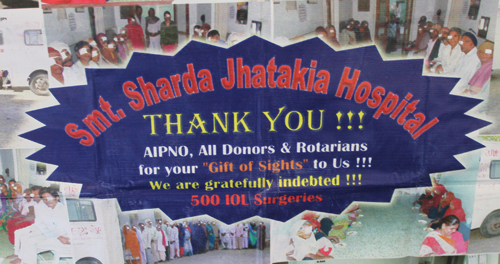 AIPNO also provides service and aid to undeserved areas and disaster affected sites.

They held a fundraiser breakfast with proceeds going to the upcoming yatras to Guyana and India. As Ramesh Shah, Executive Director of AIPNO pointed out, a $20 donation would provide for a cataract surgery for someone in need.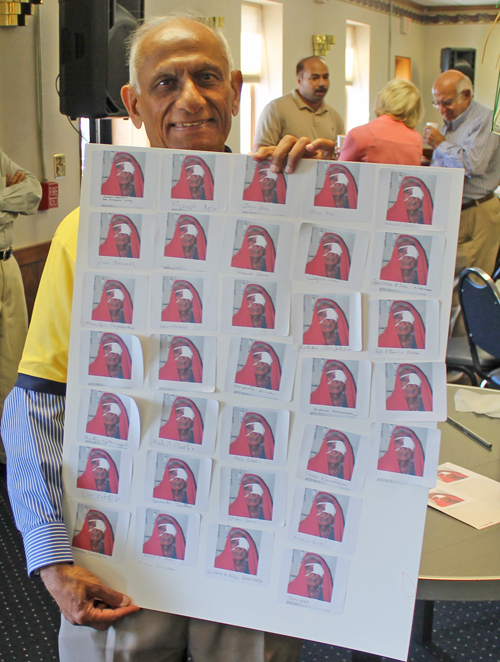 AIPNO leader Ramesh Shah holds a sign showing the number of cataract surgeries that were sponsored so far that morning.



The breakfast event featured Indian food such as dosas. A dosa is a spicy Indian crepe. For the uninitiated, volunteers were on hand to explain the foods.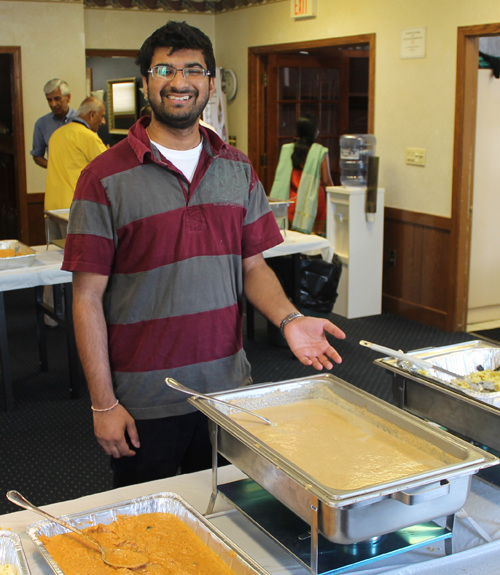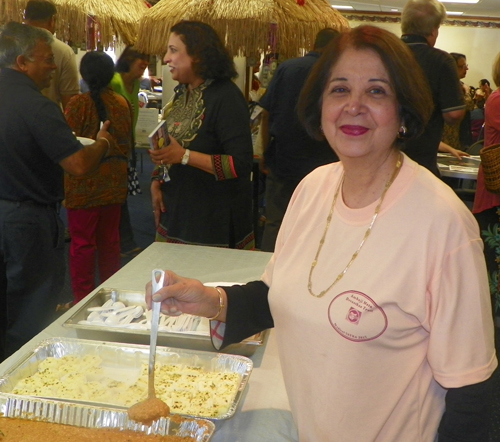 Mona Alag

The food was prepared by a crew from the Saffron Patch and donations from Executive Caterers and other sponsors.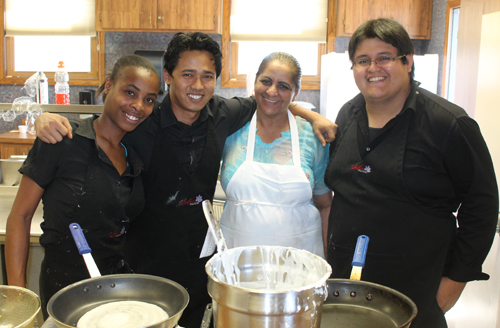 Saffron Patch cooks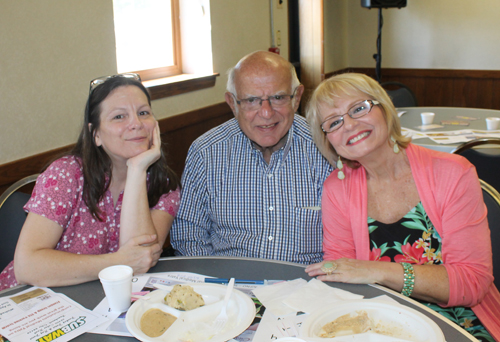 Executive Caterers Team - Sharon Smutak, Harlan Diamond and Christine



The volunteer efforts of the physicians and other volunteers have reached thousands of lives. The funds raised from events like this go a long way toward saving eyesight and lives in needy parts of the world.
Learn how you can help support their mission at the AIPNO website.
Enjoy these images of volunteers, sponsors and attendees at the AIPNO breakfast.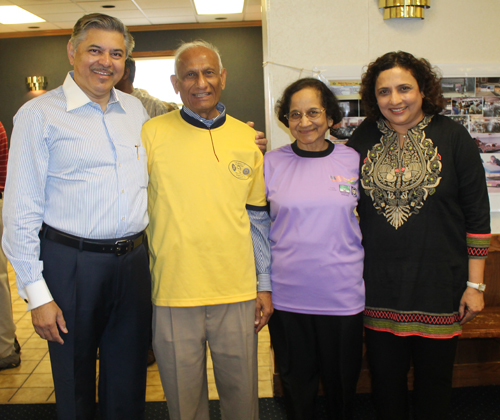 Sudarshan Sathe, Ramesh Shah, Jaya Shah and Swathi Sathe


---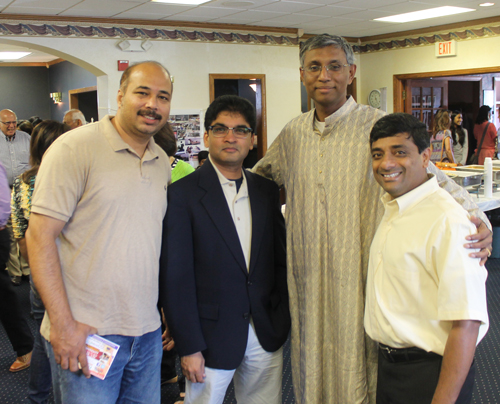 with Bharat Kumar, Deb Roy and and Sunil Narahari


---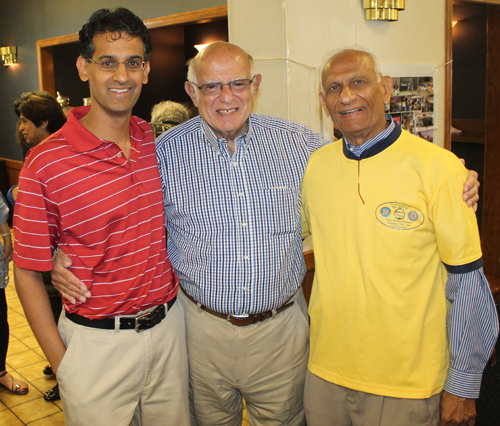 Baiju Shah, Harlan Diamond and Ramesh Shah


---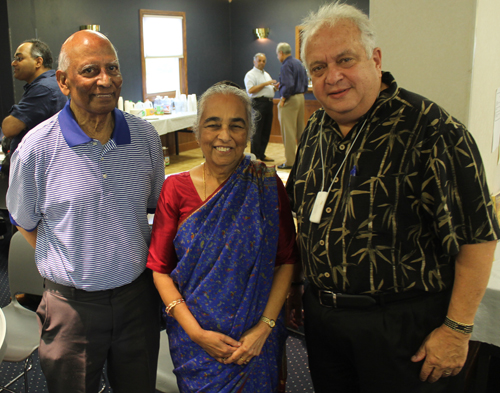 Winfred and Dr. Elizabeth Balraj with Lou Frangos


---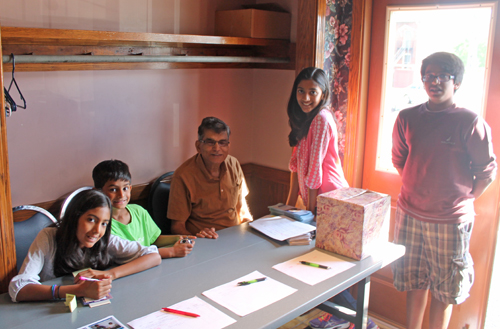 Working at the sign-in table


---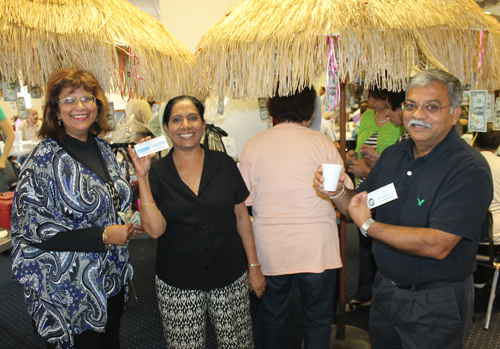 Helen Malhotra, Viji Vijay and Sanjay Garg under the donation/raffle tree


---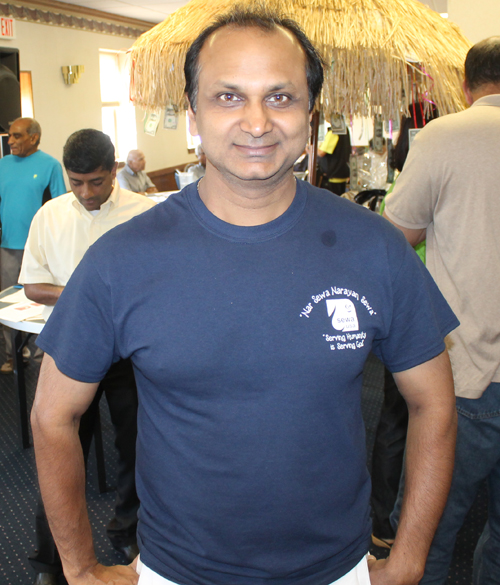 Anil Singh


---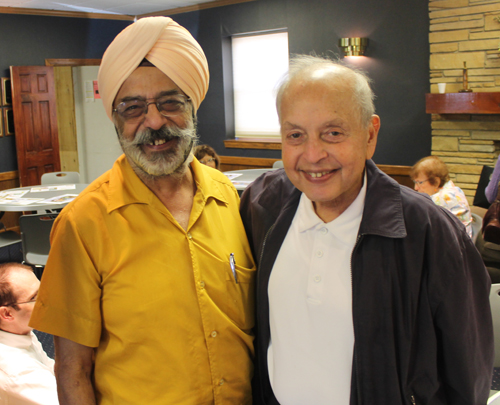 Paramjit Singh and Ashok Pradhan PhD


---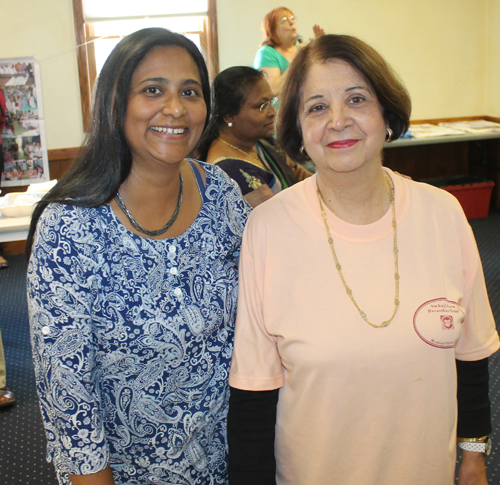 Piya Roy and Mona Alag


---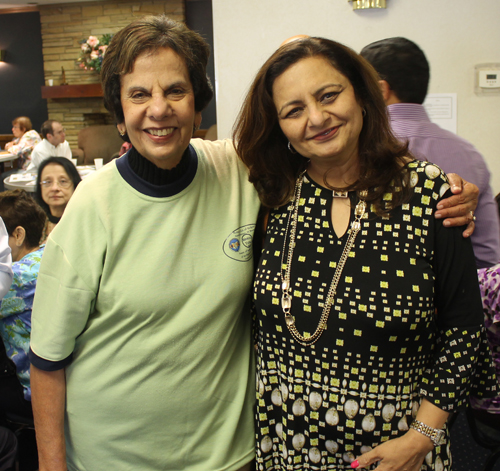 Gita Gidwani and Kusum Mainthia


---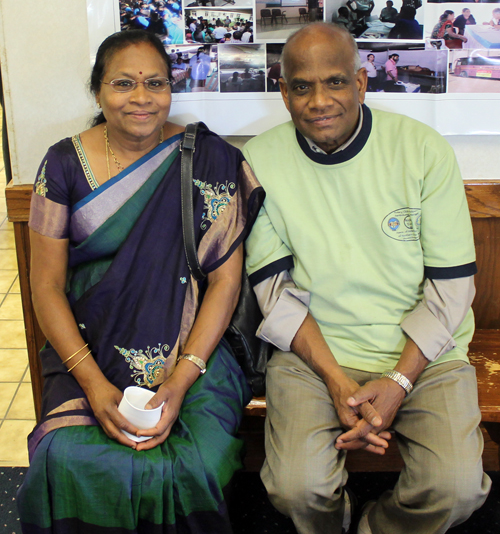 Jyothi and Dr. Murty Vuppala


---


Parijatha Narahari, Malathi Reddy, Anuradha Giridhar,
Giridhar Guruswami and Sunil Narahari


---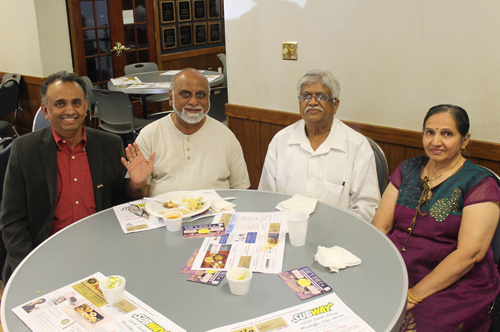 Sree Sreenath, Mr. Barnard, Dr. and Mrs. Vijay Patel


---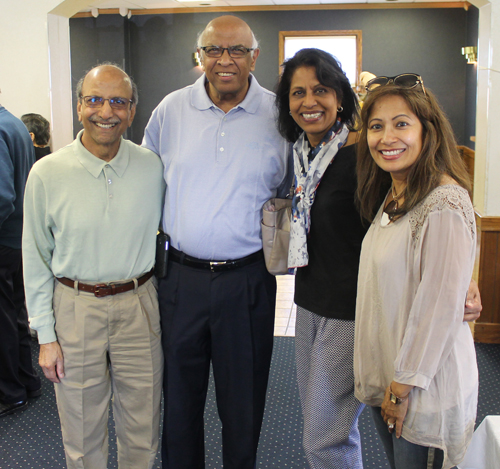 ... with Dr. Bhupendra Patel, Dr. Bharti Patel and Sangita Bafna


---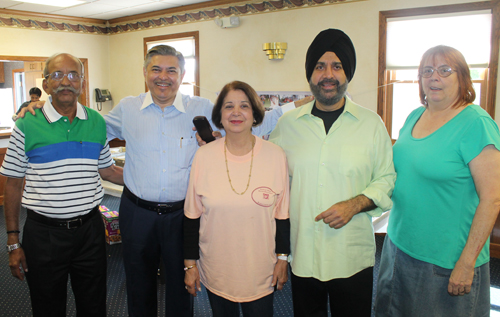 .... Sudarshan Sathe, Mona Alag, Dr. Bhupinder Sawhny and Debbie Hanson


---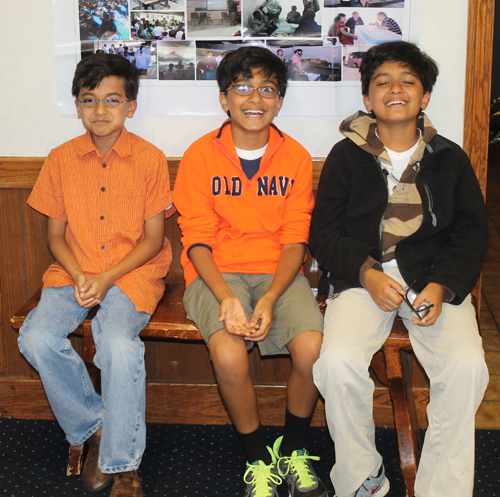 ---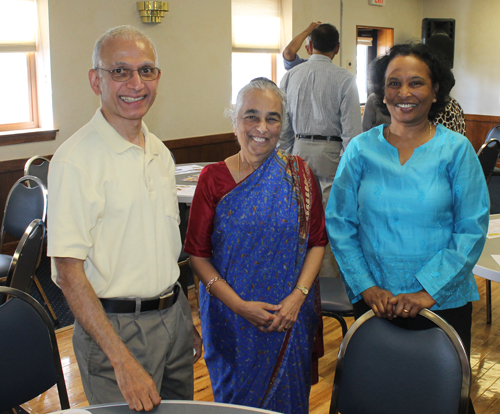 Raj Pillai, Elizabeth Balraj and Latha Pillai


---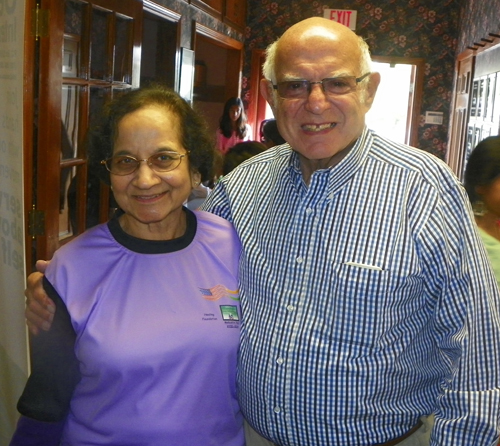 Jaya Shah and Harlan Diamond


---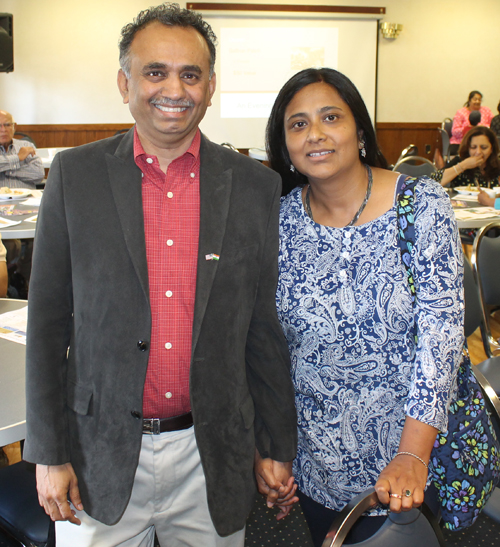 Sree Sreenath with Piya Roy


---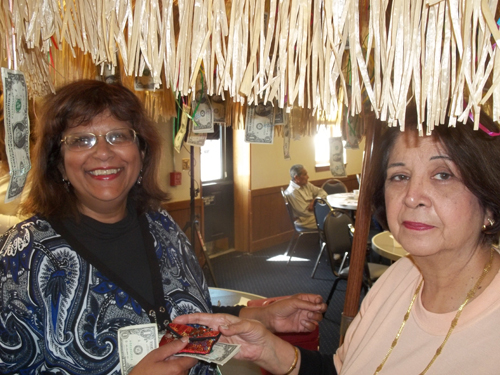 Helen Malhotra and Mona Alag


---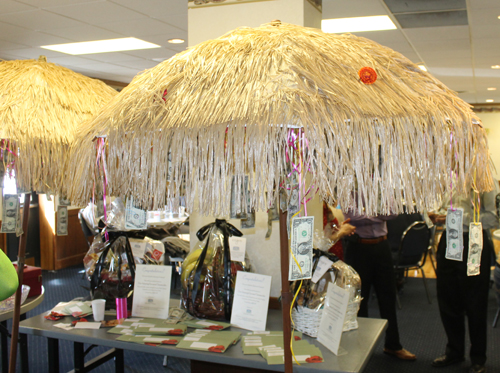 AIPNO Giving Tree
---
Back to Top
Back to Cleveland Asian Indians
---
For sponsorship opportunities, please contact us.
Your message could be HERE!

ClevelandPeople.com is sponsored in part by


FICA, Federation of India Community Associations