"NAR SEWA NARAYAN SEWA" - "Serving Humanity is Serving God".-Vivekananda
Association of Indian Physicians of Northern Ohio (AIPNO) was founded in 1983 as a non-profit organization of physicians of Indian origin in Northern Ohio. With a membership of over 300 physicians who meet regularly for educational, charitable and social events, the organization provides an opportunity to make meaningful contributions to the local community and to make friendships that last. AIPNO also provides service and aid to undeserved areas and disaster affected sites.

Ramesh Shah, Executive Director of AIPNO, offered this summary of the 2013 Medical Yatra to Santiniketan, W.Bengal, India.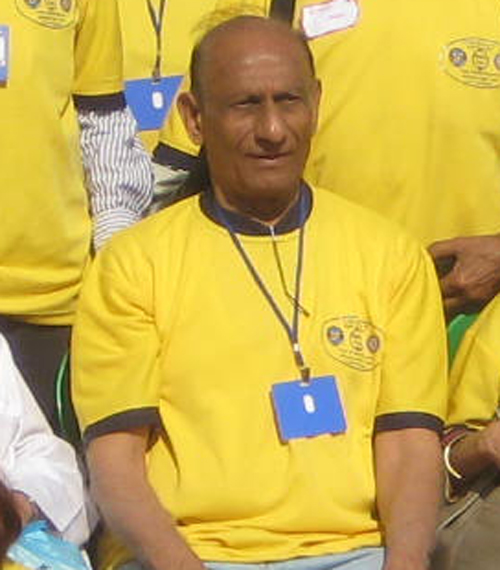 Ramesh Shah in Shantipur
General primary health camp was organized to examine and treat patients. (with FREE medicines.) under 2 hosts: a. Jan 31-Feb7-Rotary Club of Bolpur-Santiniketan serving 6,003 patients
b. Feb 8-10- Kummar Chaterjee serving 1,700 patients

Great new initiatives were taken to empower tribal 'adivasis' with CPR, First Aid, and other preventive medicines training them in local language.

Rotarian tutors CPR to tribal villager




HPV testing for cervical cancers in 249 women uncovered 16 HPV positive; these cases will be followed up by Dr. Adhikary-our host and President of Rotary club & Chittaranjan Cancer Institute, Kolkata. AIPNO-Rotary celebrated World Cancer Day-Feb 4th.

World Cancer Day





First time, Surgery component was added to general primary health camp. Twelve-12 surgeries- were done from money donated by a generous donor from Mumbai.

First time, cardiology camp (with EKG) was successfully executed by Dr. Pakrashi and 298 patients were treated and advised on cardio vascular problems.

Cardiology Camp





Dental services included examinations, extractions and applications of fluoride gel. First time, about 3,000 children were treated with fluoride gel to prevent cavities and other diseases.

Rotarian performs Fluoride Treatment





a. Two-2- ophthalmologists provided services to examine and treat 1592 patients

Eye Examinations - 700 cataract surgeries planned



b. Cataract surgeries-500 @ Santiniketan & 200 @ Shantipur have been planned and funded.

Mobile Blood Lab with Abbott hand Analyzer





CPR training was a big success and a few men and women were trained and many more were given demonstrations. Mannequins for further training were donated to Rotary Club as an ongoing project.

First time, CME program for local physicians was conducted.

a. Blood sugar testing was done, a key component to diagnose diabetes at early stage.
b. Abbott lab hand blood analyzer with i-SAT chem.-8 cartridge was successful; (however with too many patients this may not be practical.)

Checking Blood/Sugar for Diabetes




Preventive cards (printed in local language) with counseling have been handed over to patients so they can take lot of preventive steps for their health.

Follow up on cancer is assured by Dr. Adhiakry. Dr. Biswas from RG Kar Medical College has committed to take care of heart patients' surgery and for other patients, Theism clinic has assured follow up of all other patients.

We have five new inquiries for holding camps in other regions of India.
What incredible work by the Humanitarian Services Committee of Association of Indian Physicians of Northern Ohio!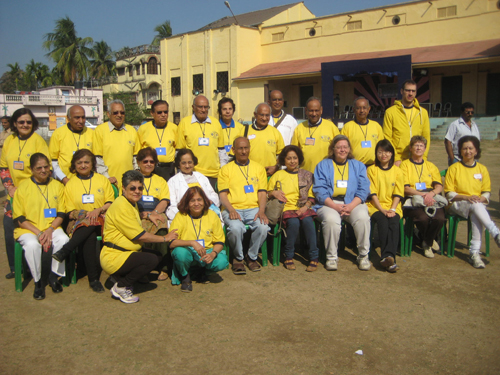 The Team at Shantipur



Two Medical Yatras are planned for 2014: Jan.19-28, 2014 at Dharampur & Gandevi, Guj and Feb.2-9, 2014 in Waroa, Mah.

Learn more about AIPNO and the Medical Yatras.
---
Back to Top
Back to Cleveland Asian Indians
---
For sponsorship opportunities, please contact us.
Your message could be HERE!

ClevelandPeople.com is sponsored in part by


FICA, Federation of India Community Associations