FICA is an organization dedicated to serving the needs of the Asian Indian Community in Northeast Ohio. From its humble beginnings as a student association in 1962, it has grown to be the voice of a diaspora of over 20,000 and on the increase. FICA helps Asian Indian families assimilate into the mosaic of greater Cleveland.
FICA hosts an annual event to celebrate Republic Day. The event, dinner and performances took place om Saturday January 26, 2013 and over 300 attended.
In this video, Swati Reddy sang the national anthem of the United States followed by the national anthem of India sung by Anasua Bandyopadhya, Ushashi Datta, Debolina Ghosh, Sristhi Ghosh, Suranjit Ghosh and Ayan Nath at a celebration of the 64th Republic Day of India in Cleveland Ohio. Kathy Ghose, FICA VP, introduced the singers.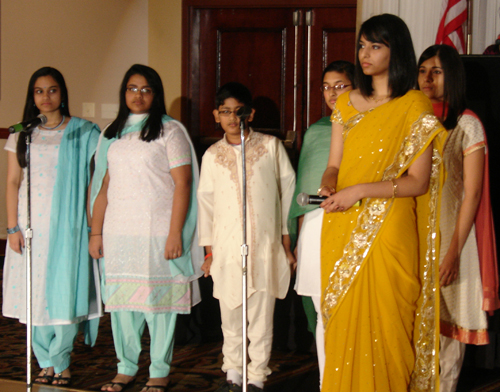 Swati Reddy sings the US anthem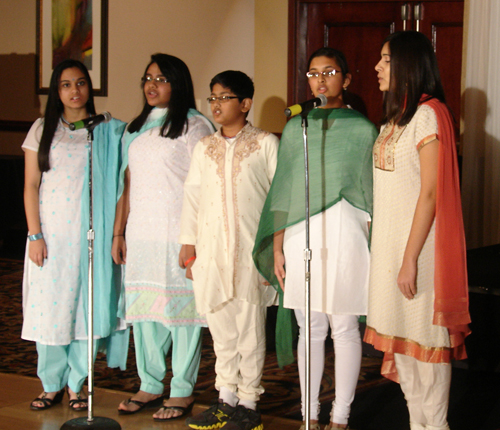 Singing the India national anthem



The FICA Awards Committee consisting of Sujata Burgess, Hira Rane and Venky Venkatesh presented two awards.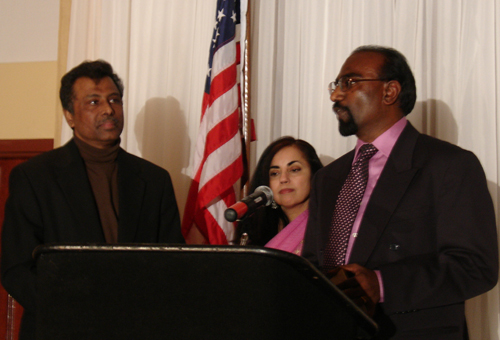 Hira Rane, Sujata Burgess and Venky Venkatesh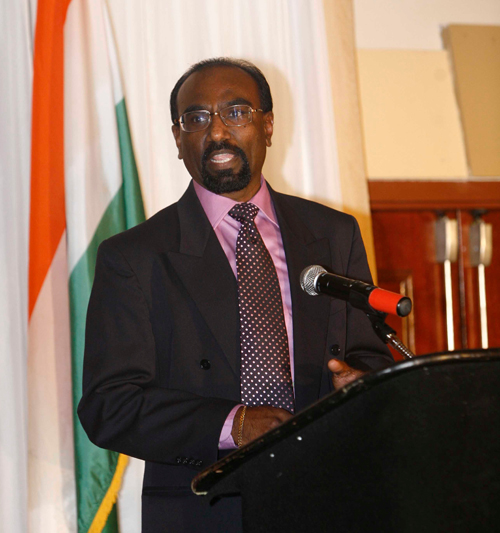 Venky Venkatesh



The 2013 Service to FICA and/or the Indian Community Award was presented to Dr. Darshan Mahajan for his exemplary service to the Asian Indian community in Northeast Ohio.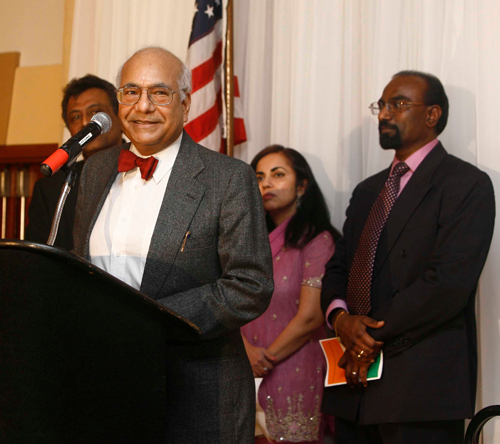 Dr. Darshan Mahajan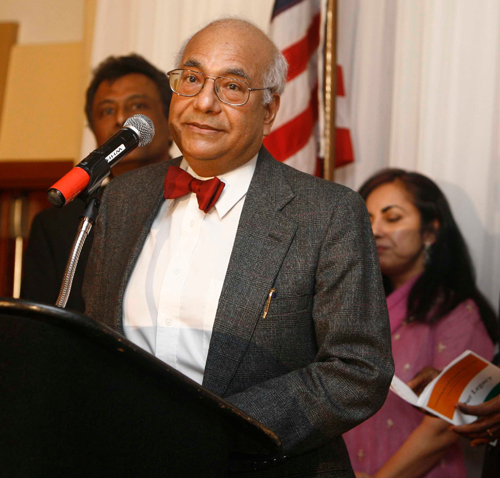 Dr. Darshan Mahajan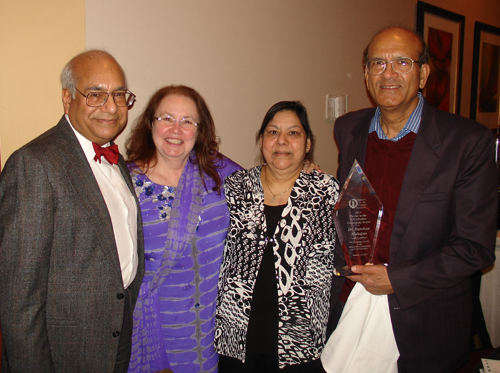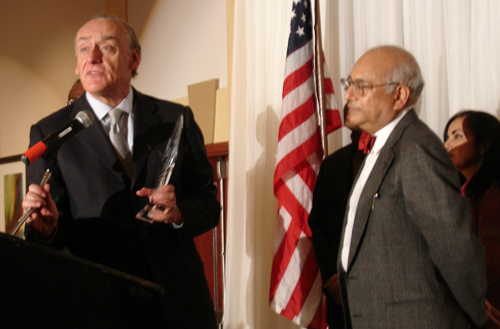 Lee Fisher and Dr. Darshan Mahajan

The 2013 Friend of FICA Award was presented to Radhika Reddy for the significant contribution she made to FICA, with time, talent, and unlimited resources.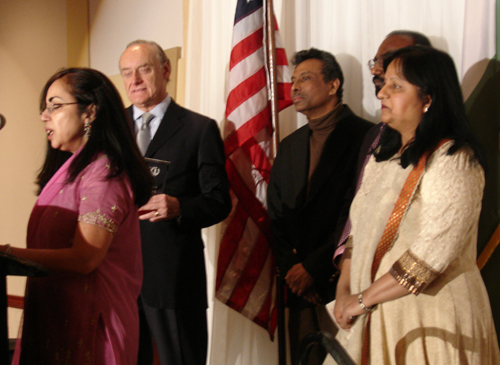 Sujata Burgess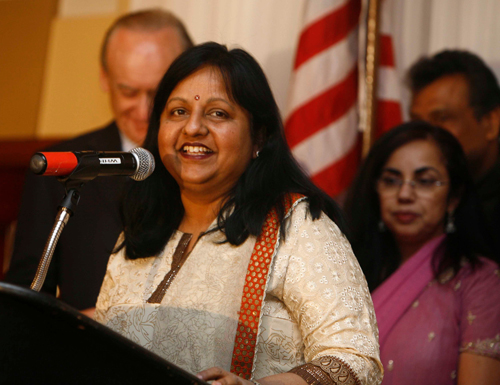 Radhika Reddy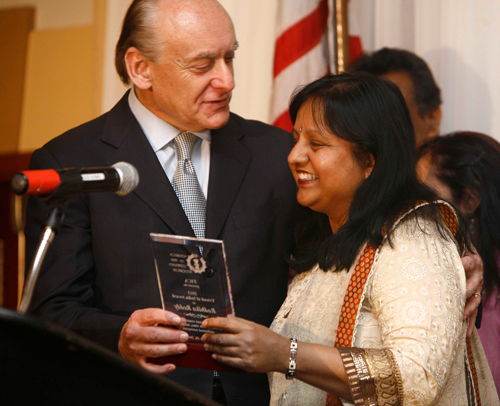 Lee Fisher and Radhika Reddy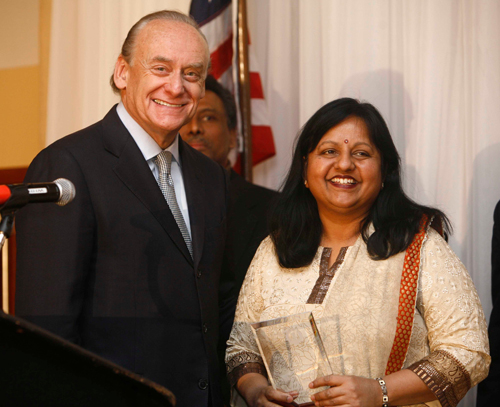 Lee Fisher and Radhika Reddy



In addition, this year a special award was presented to Anamika Veeramani recognizing her as the Outstanding Youth of North East Ohio for receiving a perfect score of 2400 on the SAT. These awards were felicitated by former Lt. Gov. Lee Fisher.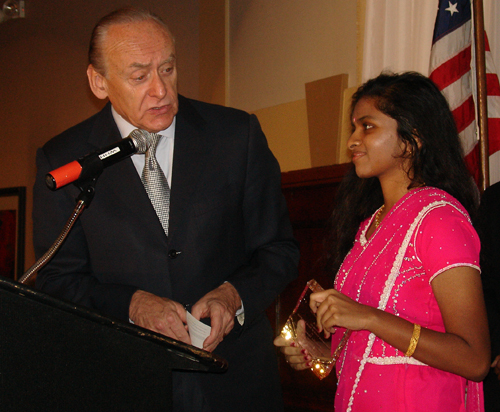 Lee Fisher and Anamika Veeramani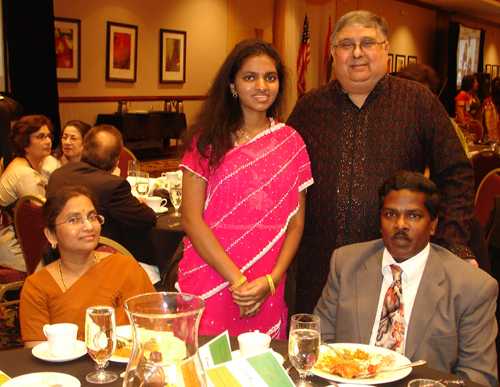 Anamika Veeramani with parents and Anjan Ghose

Thanks to Anjan Ghose for the photos and video from 2013 Republic Day.

Republic Day 2013 Main Page (this page)

Faces in the crowd at Republic Day 2013

More Faces in the crowd at Republic Day 2013
---
Back to Top
Back to Cleveland Asian Indians
---
For sponsorship opportunities, please contact us.
Your message could be HERE!

ClevelandPeople.com is sponsored in part by


FICA, Federation of India Community Associations