The Indian Cultural Garden committee of FICA is one of the sponsoring groups of the annual Mother's Day Peace Party at the MLK branch of the Cleveland Public Library. The May 12, 2012 event was the 5th annual Mother's Day Peace Party.
Margaret Bernstein, Cleveland Plain Dealer columnist, served as Mistress of Ceremonies for the event which included music, dance and performances.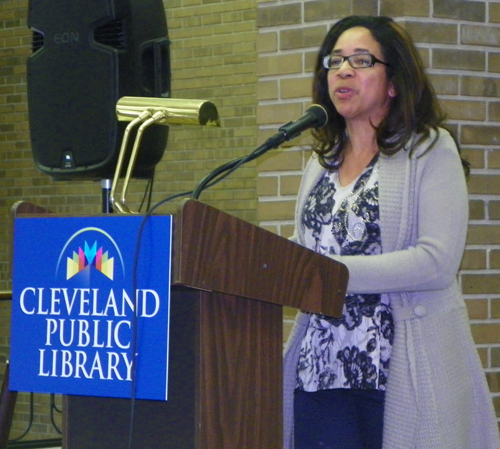 Margaret Bernstein



One of the highlights was a poem recitation by 1st-grader Janaki Nair.

Janaki wore a dress similar to what Mother's Day creator Julia Ward Howe may have worn in 1870. Young Janaki recited, from memory, Julia Ward Howe's Mother's Day Proclamation.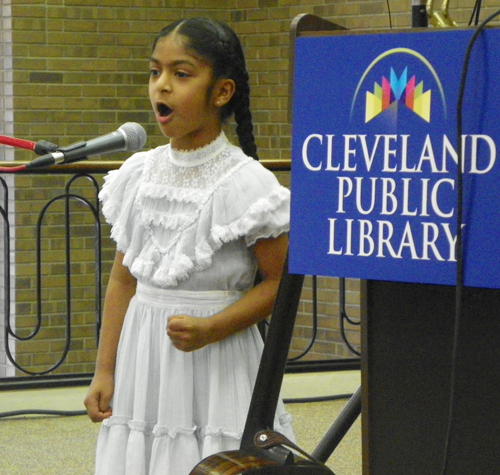 Janaki Nair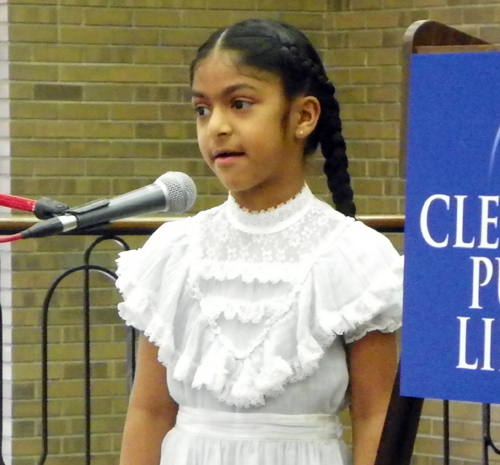 Wynne Antonio presented the Women Speak Out for Peace and Justice scholarship to Alethea Hoffer.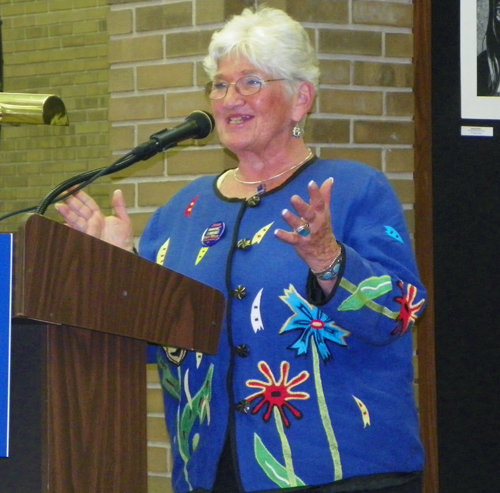 Wynne Antonio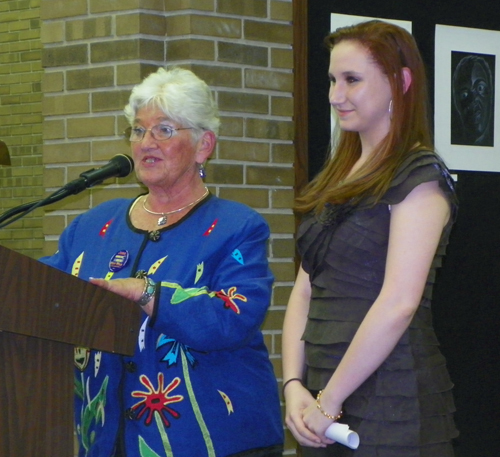 Wynne Antonio and Alethea Hoffer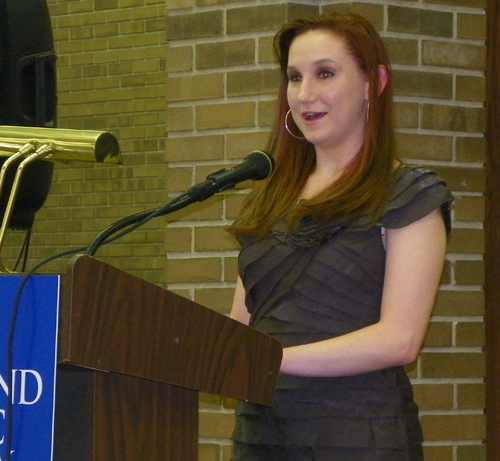 Alethea Hoffer



Yvonne Pointer was given the Inspirational Mother Award.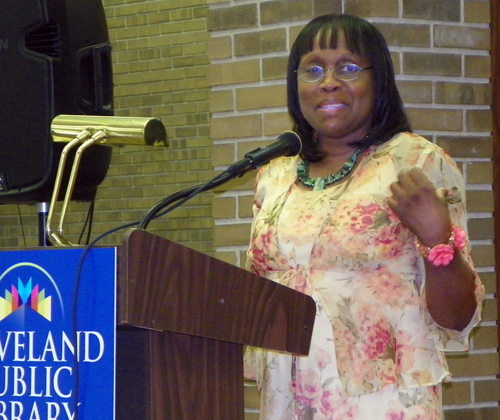 Yvonne Pointer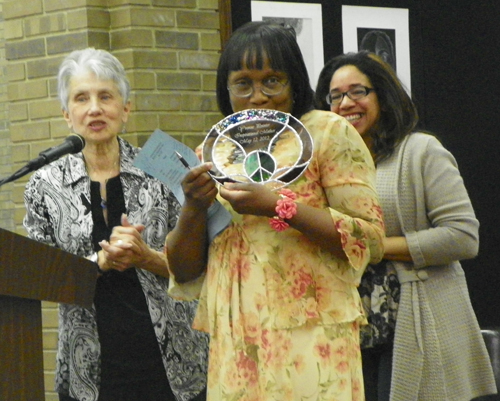 Leon Bibb from WEWS recited one of his poems titled A Chorus Line, which he dedicated to his mother.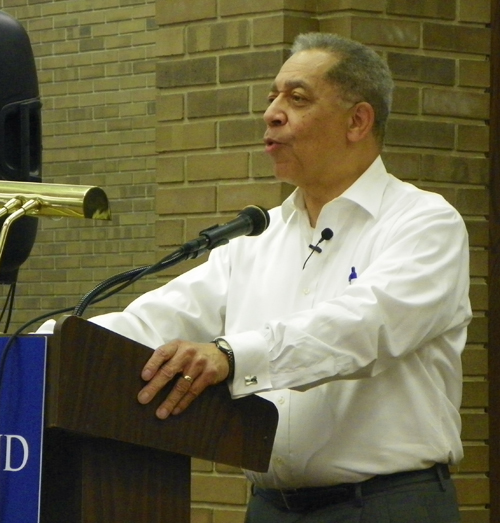 Leon Bibb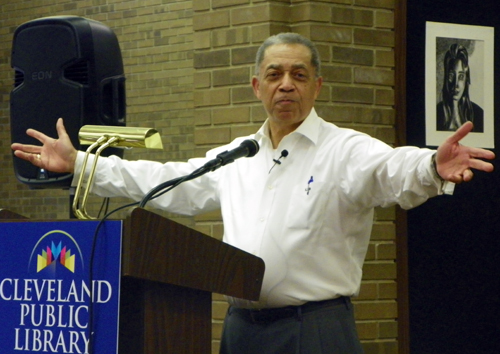 The highlight of the event was a performance of A Conversation between Icons written by Raj Pillai. It featured Leon Bibb as Dr. Martin Luther King Jr., Raj Pillai as Mahatma Gandhi and Sherrie Tolliver as Rosa Parks.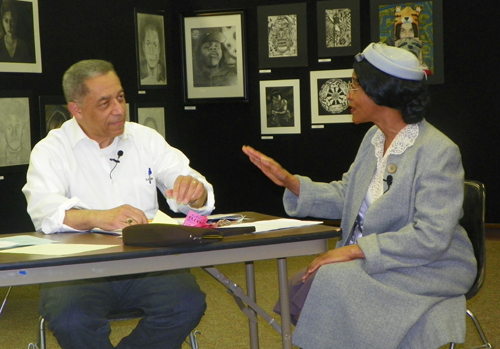 Leon Bibb and Sherrie Tolliver as Martin Luther King and Rosa Parks
---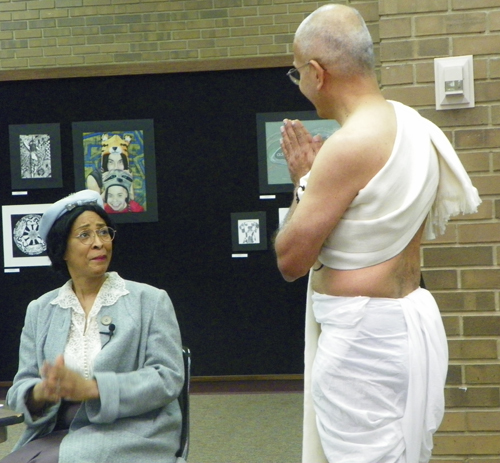 Mahatma Gandhi (Raj Pillai) arrives
---


Part 1 of the video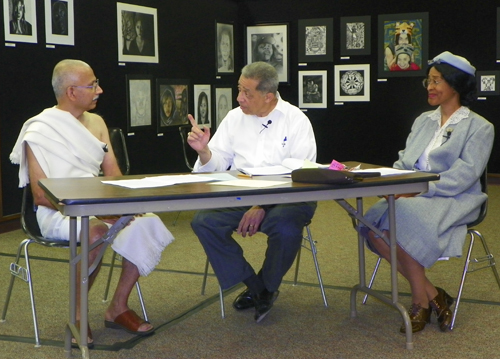 ---


Part 2 of the video


---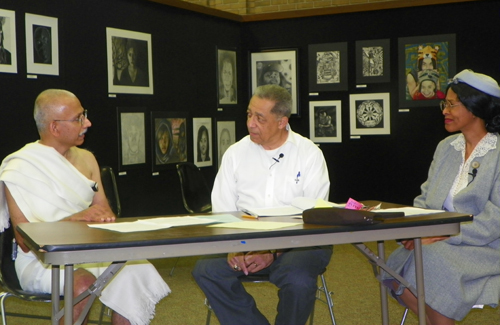 ---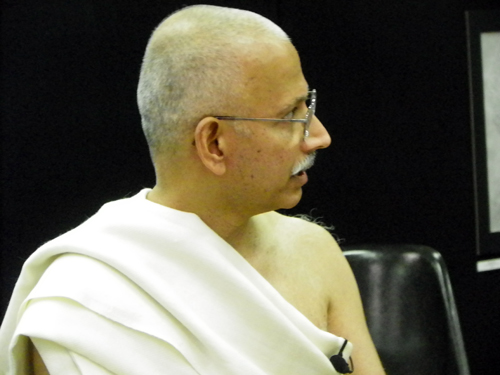 Raj Pillai as Mahatma Gandhi
---
After the performance, attendees lined up for photos with the 3 historical icons.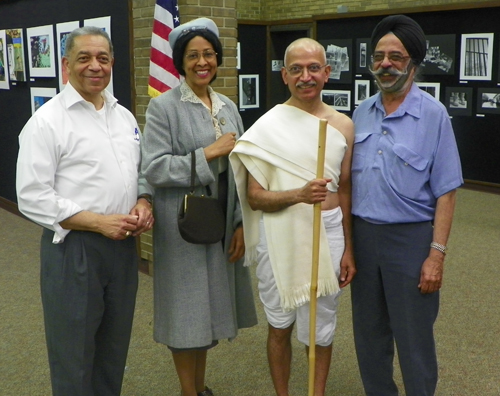 Mahatma Gandhi, Martin Luther King and Rosa Parks with Paramjit Singh


---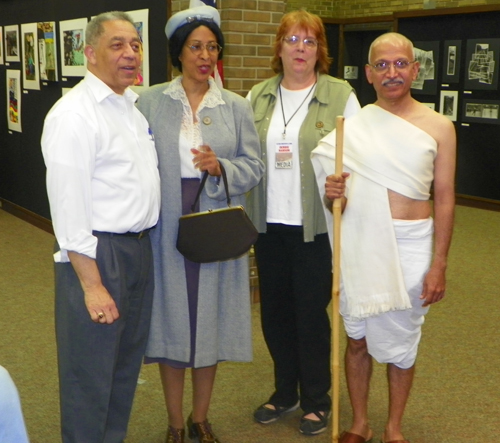 Mahatma Gandhi, Martin Luther King and Rosa Parks with Debbie Hanson


---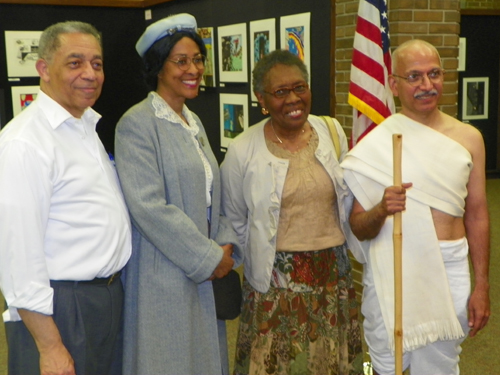 ---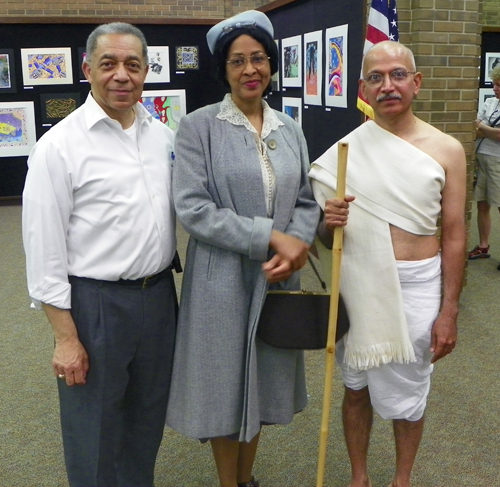 Martin Luther King (Leon Bibb), Rosa Parks (Sherrie Tolliver)
and Mahatma Gandhi (Raj Pillai)
---
Back to Top
Back to Cleveland Asian Indians
Back to Cleveland African-Americans
---
For sponsorship opportunities, please contact us.
Your message could be HERE!

ClevelandPeople.com is sponsored in part by


FICA, Federation of India Community Associations