The Federation of India Community Associations (FICA) hosted Deepavali, The Festival of Lights, in the Rotunda of Cleveland City Hall on November 16, 2012.
After a networking and social hour (see photos from the event) the official program began with a welcome from FICA Board Chair Chittaranjan Jain.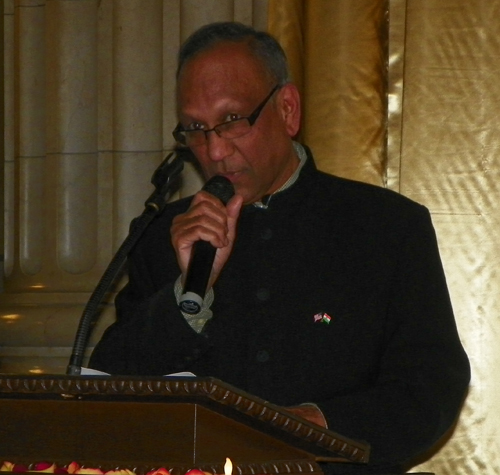 Chittaranjan Jain



Dr. Jain spoke about the tragedy this summer at the Oak Tree Wisconsin Gurudwara. He was followed by Ratanjit Sondhe who gave a brief explanation of the history and rational behind Sikhs and Sikhism.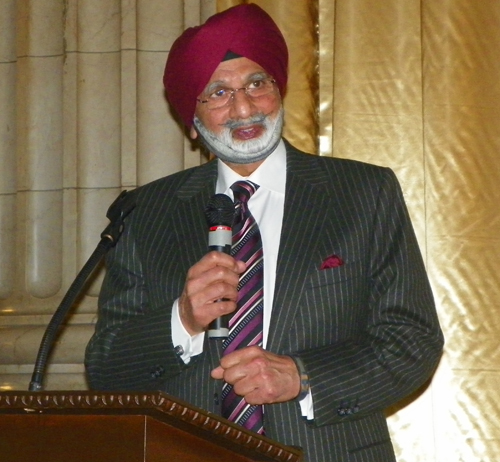 Ratanjit Sondhe
---
Asim Datta, president of FICA, introduced Cleveland Mayor Frank Jackson.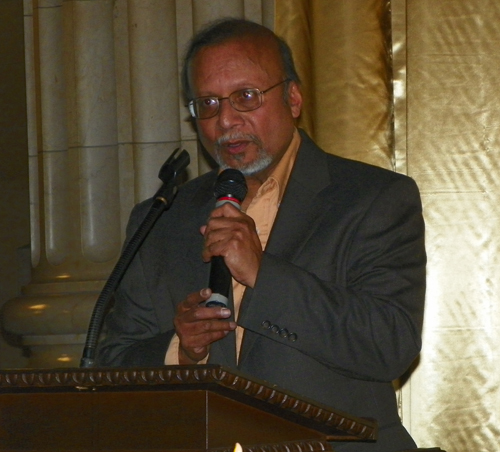 Asim Datta
---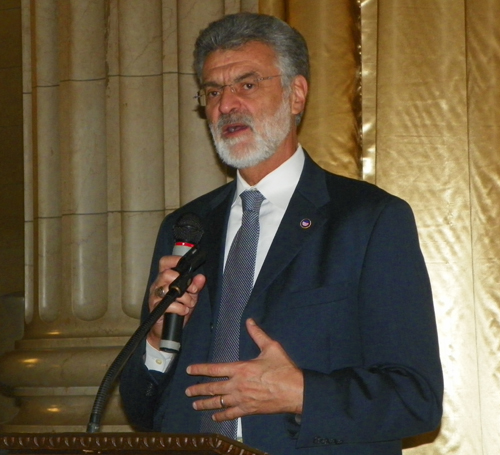 Cleveland Mayor Frank Jackson



Sanjib Bhattacharya performed a Manipuri dance.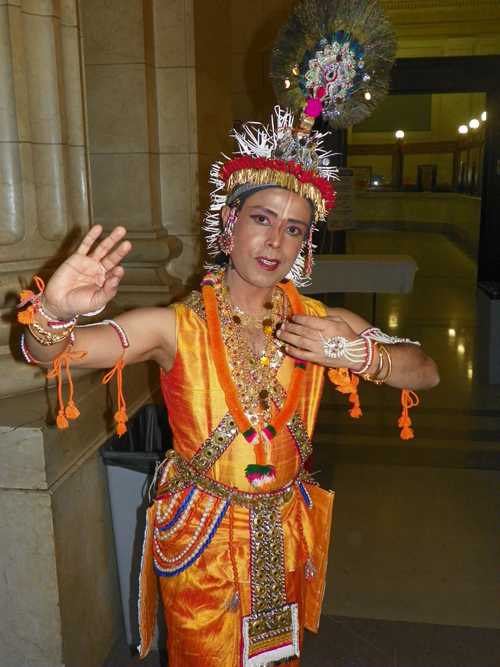 Sanjib Bhattacharya



See the dance performance by Sanjib Bhattacharya

A group of talented students from Case Western Reserve University called Spartan Bhangra also performed.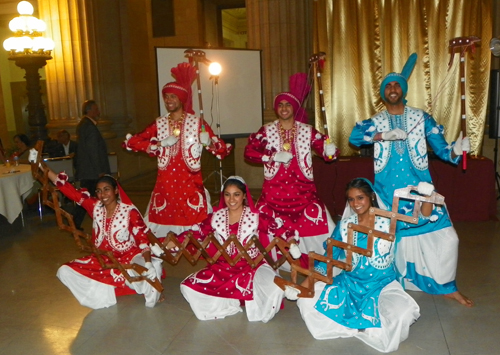 Spartan Bhangra



See the dance and more from Spartan Bhangra

The festivities continued with a dinner and more socializing with the multicultural crowd.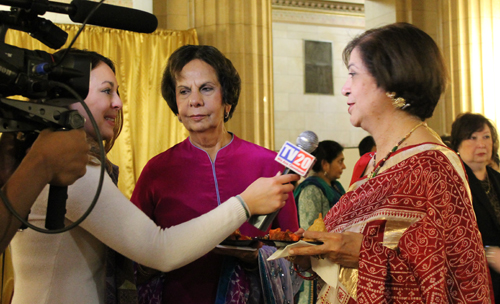 Gita Gidwani and Mona Alag explain Diwali for TV-20
---
Photos of attendees of Deepavali
Performance by and photos of Sanjib Bhattacharya
Performance by and photos of Spartan Bhangra
---
Back to Top
Back to Cleveland Asian Indians
---
For sponsorship opportunities, please contact us.
Your message could be HERE!

ClevelandPeople.com is sponsored in part by


FICA, Federation of India Community Associations