The Federation of India Community Associations (FICA) hosted the 62nd Republic Day of India celebration at the Embassy Suites in Independence, Ohio.
The highlight of the evening was a performance directed by Raj Pillai called "Mortal Men & Women and their Immortal Words."
Ashwin Rane came out on stage pretending to talk to a friend about a school project. He discussed his feelings with his parents (Ramesh Mirakhur and Nisha Jain) and then fell asleep.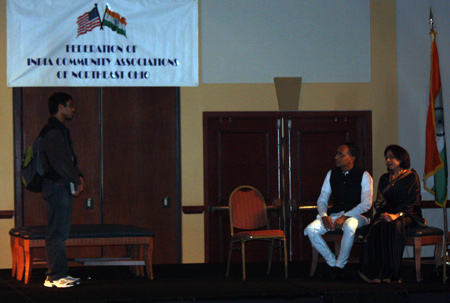 Ashwin Rane with Ramesh Mirakhur and Nisha Jain





During Ashwin's 'sleep' he was paid a visit by historical figures who quoted from their famous speeches and then offered him advice.

The first visitor was Mahatma Gandhi portrayed by Raj Pillai. The performance was exceptional as Raj captured Gandhi's looks, mannerisms and voice as he recited the speech from memory.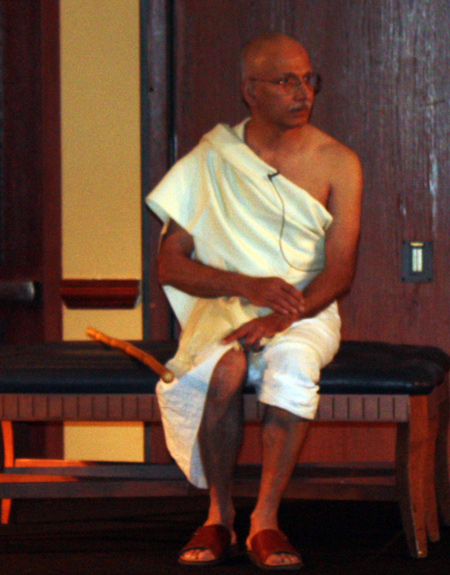 Raj Pillai as Mahatma Gandhi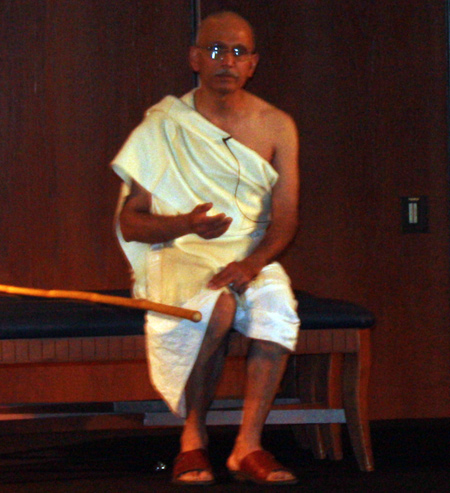 The next speech and advice came from Abraham Lincoln portrayed by Chittranjan Jain.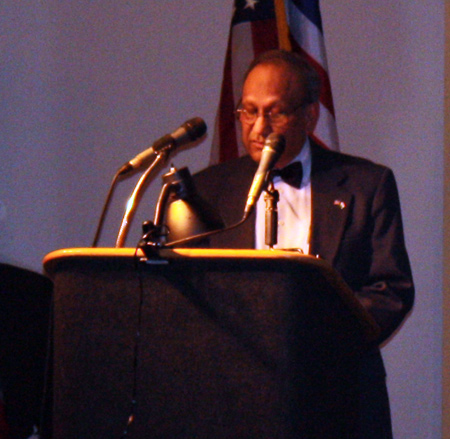 Chittranjan Jain as Abraham Lincoln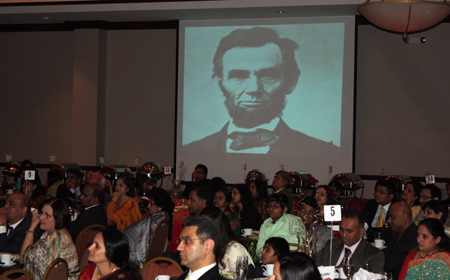 Rabindranath Tagore, played by Michael Sreshta, was next to offer advice to Ashwin.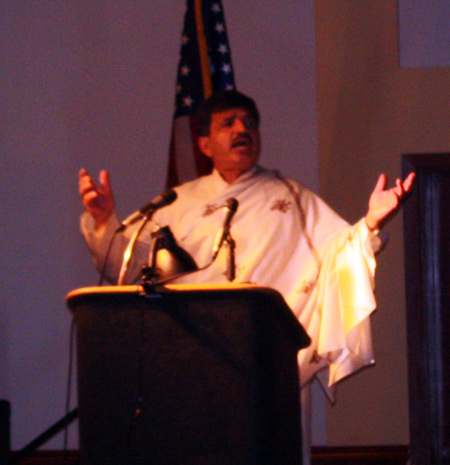 Michael Sreshta as Tagore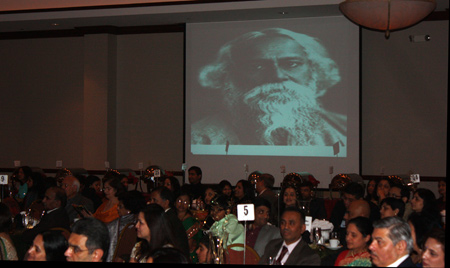 The next bit of wisdom came from the first Prime Minister of India, Jawaharlal Nehru, portrayed by Ramesh Mirakhur.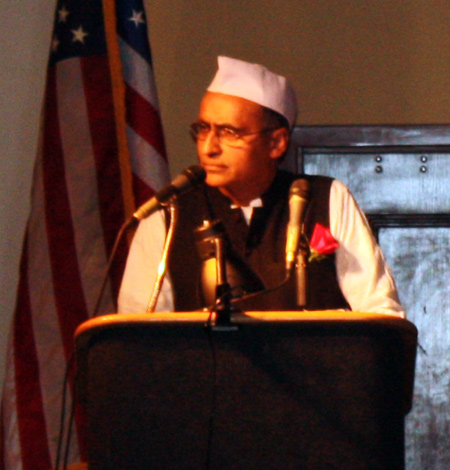 Ramesh Mirakhur as Nehru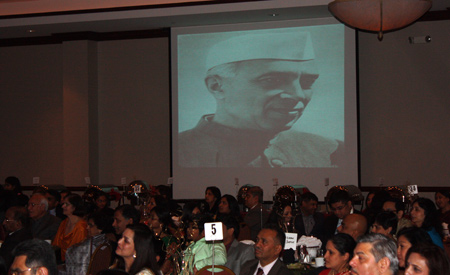 Nehru's daughter Indira Gandhi, played by Nisha Jain was next to speak.
Nisha Jain as Indira Gandhi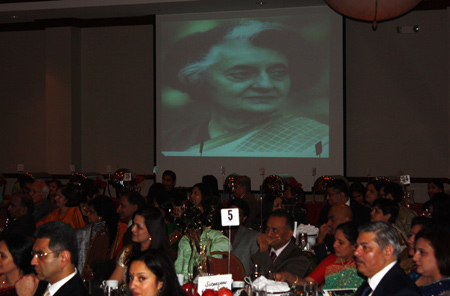 Shashi Khandekar portrayed Mother Teresa.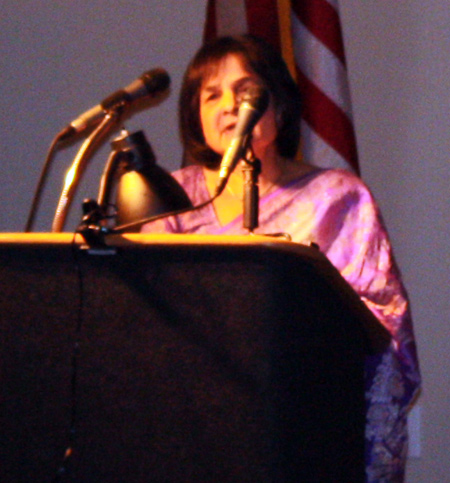 Shashi Khandekar as Mother Teresa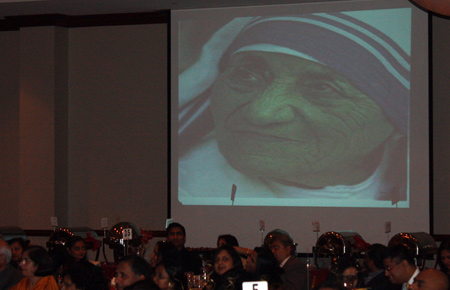 The final wisdom was offered by Pastor Kenneth Knox who powerfully portrayed Dr. Martin Luther King Jr. and proclaimed the famous "I Have a Dream" speech.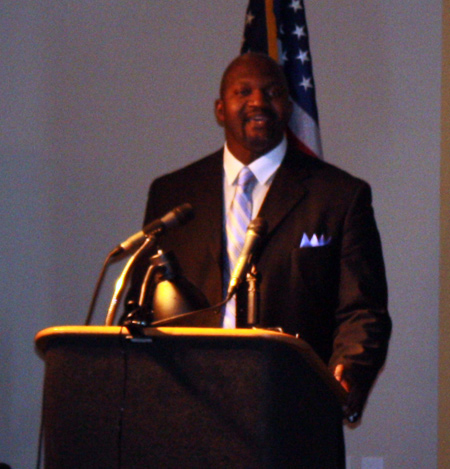 Pastor Kenneth Knox as Dr Martin Luther King Jr.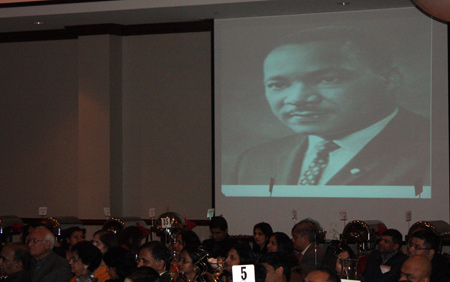 After Dr. King's inspiring speech, Ashwin was woken by his parents. He told them how he was inspired to make a difference in the world. The final video includes details about the famous speeches and introduction of the actors.
Congratulations to all involved in this wonderful production. Take a bow!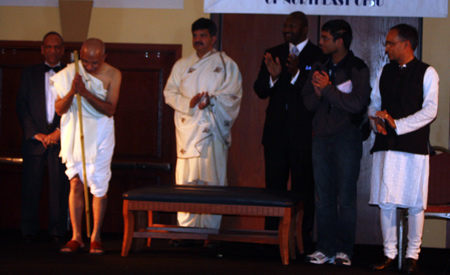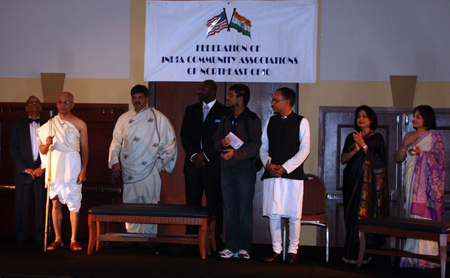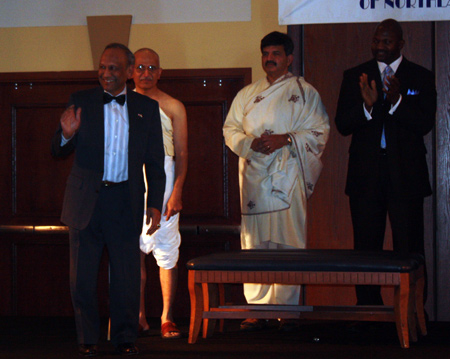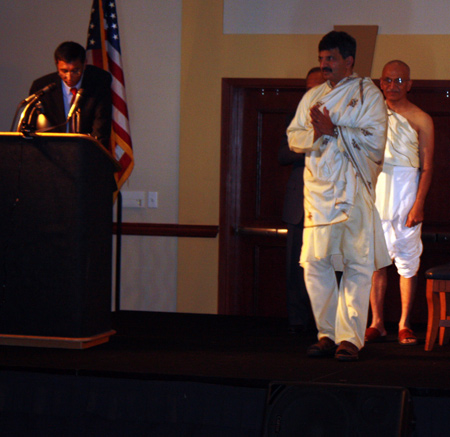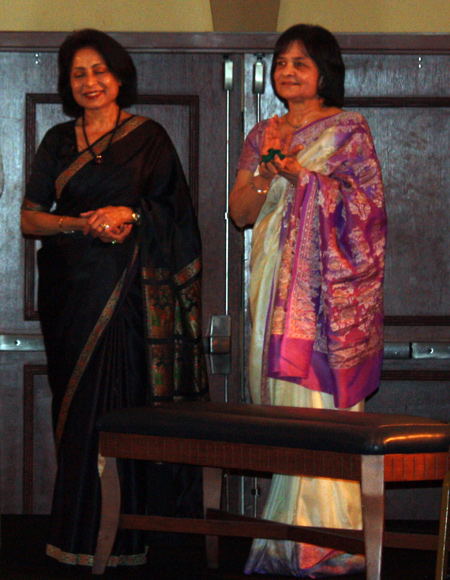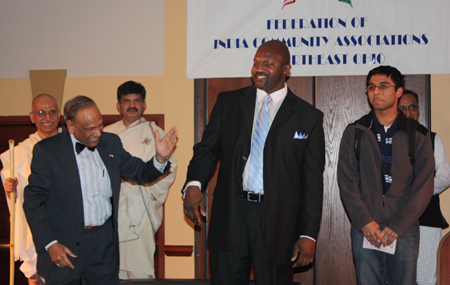 ---
62nd Republic Day of India - Page 1
Awards and Keynote Speech

62nd Republic Day of India - Page 3
Faces in the Crowd


---
Back to Top
Back to Cleveland Asian Indians
---
For sponsorship opportunities, please contact us.
Your message could be HERE!

ClevelandPeople.com is sponsored in part by


FICA, Federation of India Community Associations