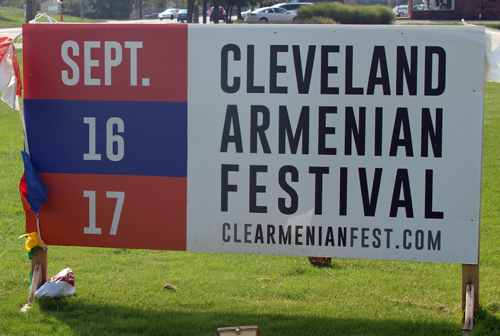 St Gregory of Narek Church in Richmond Heights Ohio (a suburb of Cleveland) hosts an annual Armenian Festival with food, music, dancing and more including church tours. See some photos and video of the beautiful church.

There were music performances using traditional Armenian instruments. In the video below we see the duduk which is a woodwind instrument made from apricot wood with a bamboo reed. It has been part of Armenian culture for 5000 years. UNESCO proclaimed the Armenian duduk and its music as a Masterpiece of the Intangible Heritage of Humanity in 2005 and inscribed it in 2008.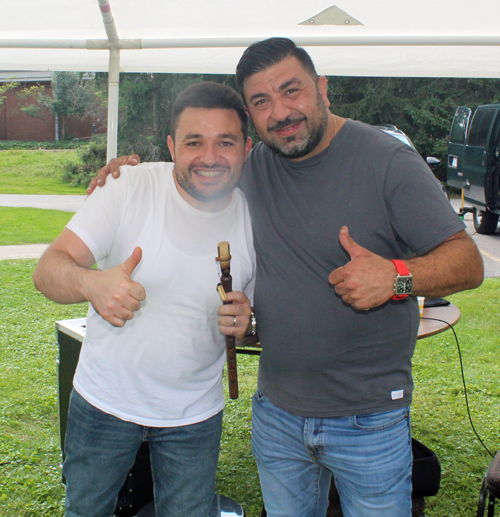 Duduk musicians



People come from miles away to enjoy the traditional Armenian food including lamb and chicken kabobs that church volunteers cooked on the grill.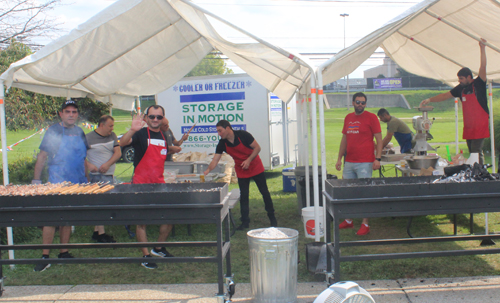 Parishioners grilling lamb and chicken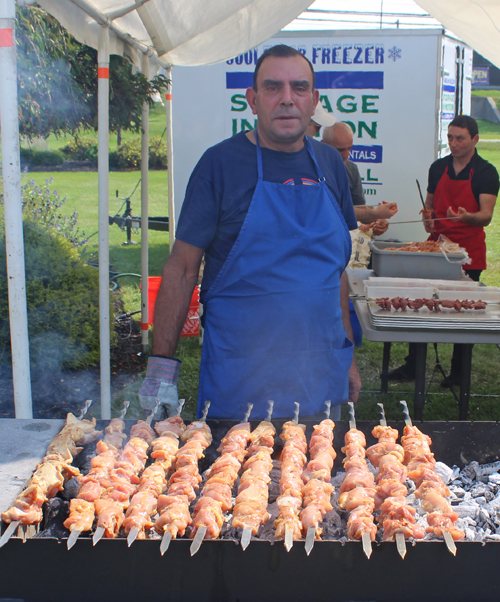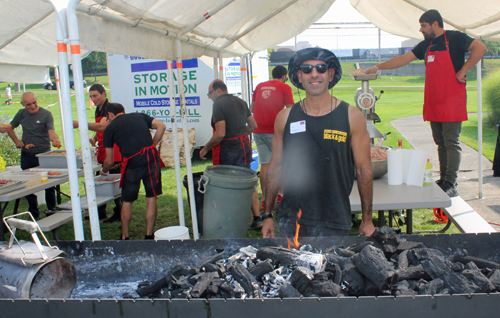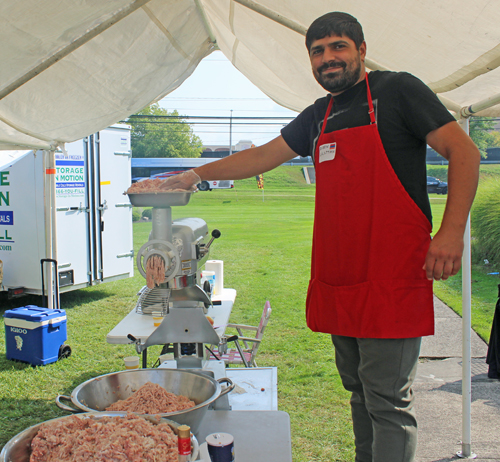 Grinding chicken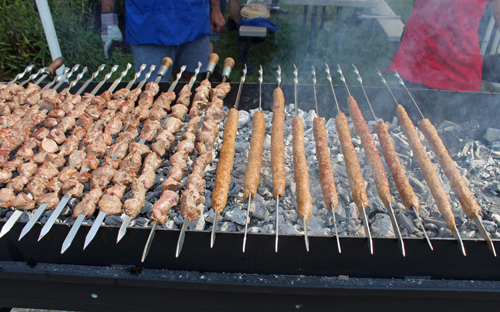 Inside the hall you could learn some Armenian culture.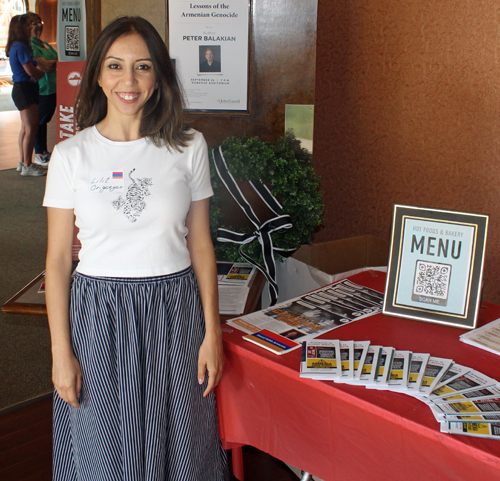 Cooks and servers were hard at work to provide traditional Armenian food to the guests. This included a special lamb and chicken luleh kabob. You could choose rice pilaf or bulgur pilaf which uses cracked wheat instead of the rice. There were other Armenian dishes such as stuffed grape leaves and lahmajoun (Armenian pizza.)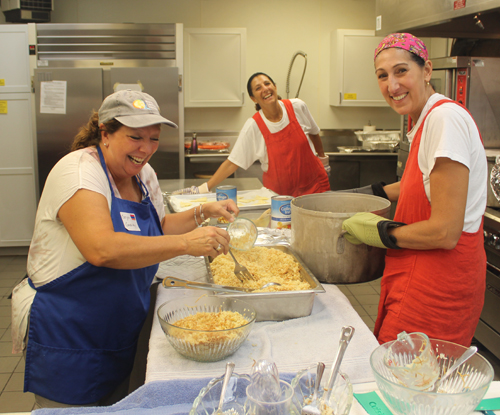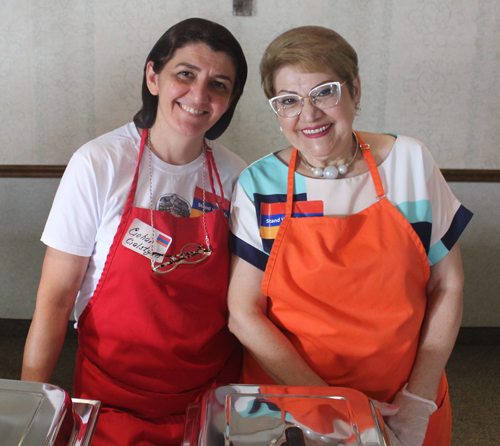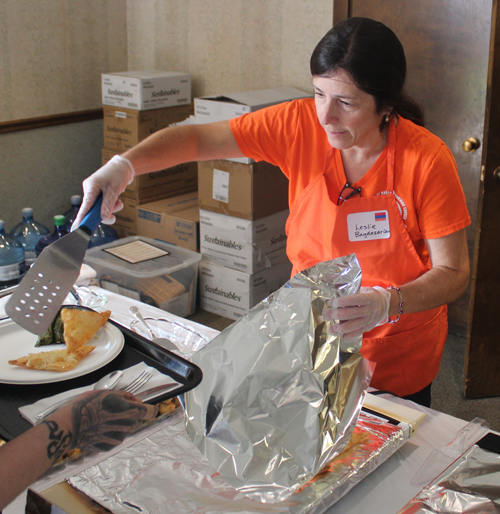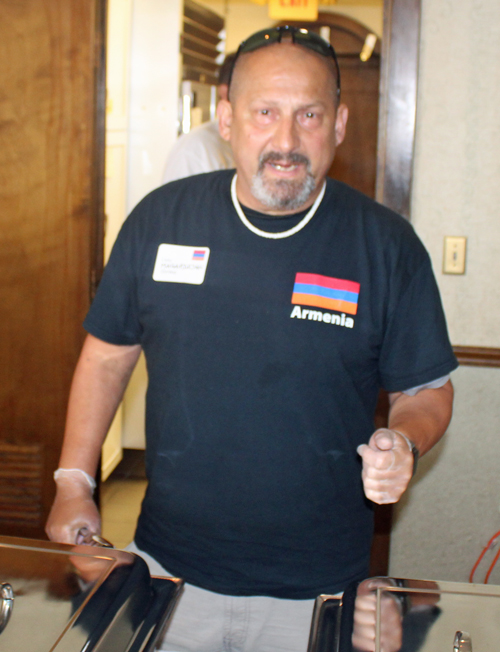 Of course there were also delicious Armenian baked goods such as bourma, gatah, choureg, khadayif, simit, khourabia and more. See the menu at https://www.clevelandarmenianfestival.com/caf-menu/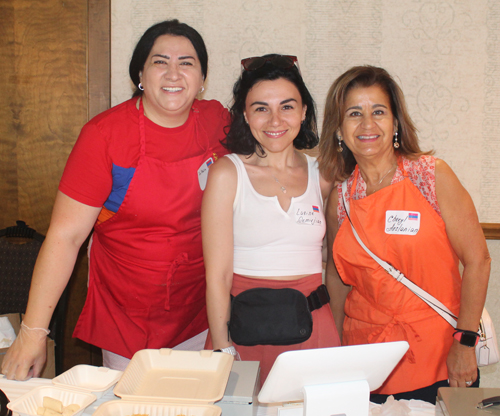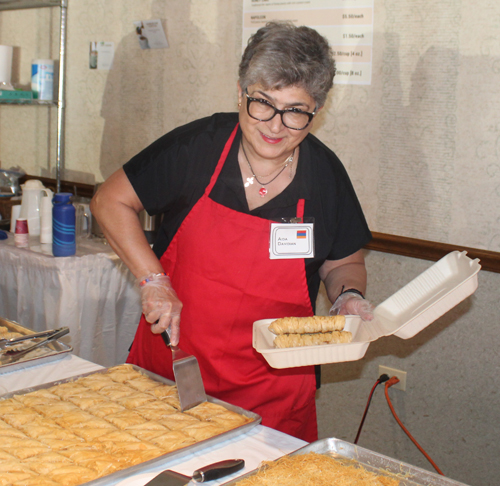 In the video below you can see the lamb and chicken grilling, the traditional entrees and one of the volunteers explained each of the various bakery items.




---
See photos and video of the beautiful church.
***
Want to learn about ethnic and cultural events like the Armenian Festival? Sign up for the free eNews and every Tuesday evening you will receive a free e-mail listing the next week's events. It's easy and free.

Fill out the form for the free weekly eNews.
***
---
Top of Page
Back to Cleveland Armenians