Photographs from highly acclaimed Albanian artist Fate Velaj were on display in the Cleveland City Hall Rotunda in an exhibit called "Albania - seen differently." Velaj is the recipient of many awards, including the "Albanian Excellence Award" given to him in 2012 on the occasion of the 100th anniversary of Albania's independence.
The photographic display was part of a visit from a delegation from Cleveland's Sister City Fier in Albania. The delegation, which included Fier Mayor Baftjar Zeqaj met with Cleveland Mayor Frank Jackson, Council president Kevin Kelley, Councilwoman Dona Brady and other dignitaries during their visit. Mr. Velaj and the Albanian delegation were also recognized at the Cleveland City Council meeting on November 10th.
The photographic exhibit was launched at a ceremony in the Rotunda of Cleveland City Hall. Cleveland City Councilwoman Dona Brady welcomed the delegation of elected officials from Fier, Albania to Cleveland. Councilwoman Brady spoke in English and her words were translated to Albanian by Anila Nicklos.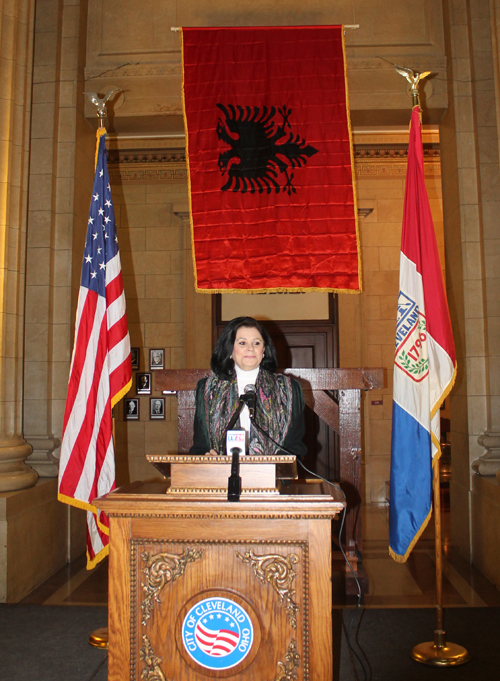 Cleveland City Councilwoman Dona Brady



Then Fier Mayor Baftjar Zeqaj thanked Councilwoman Dona Brady.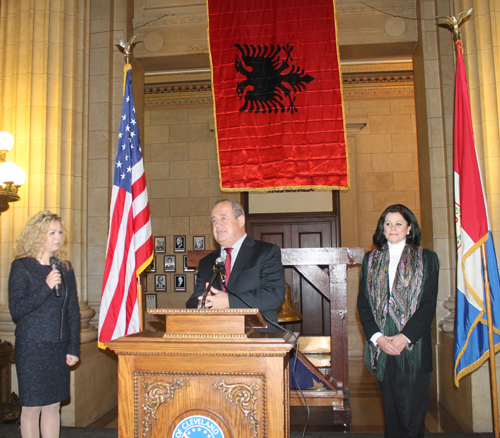 Anila Nicklos, Fier Mayor Baftjar Zeqaj
and City Councilwoman Dona Brady



Then Albanian artist Fate Velaj spoke. Anila Nicklos translated from Albanian to English.

(Note: Both Anila Nicklos and Dona Brady are ClevelandPeople.Com Ambassadors to Albania.)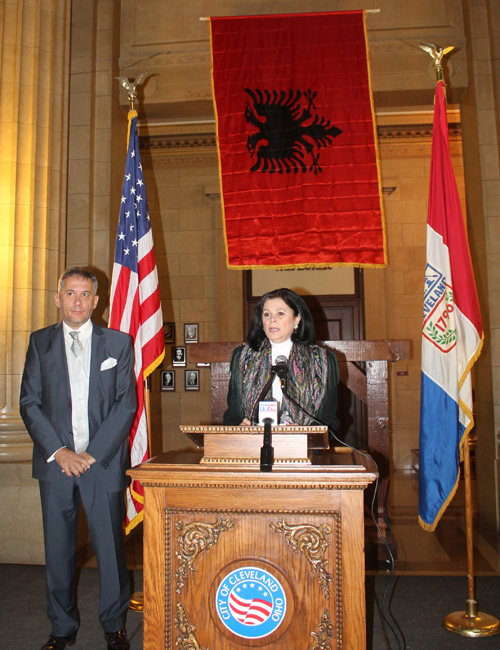 Dona Brady introduced Fate Velaj



Velaj told about the 'Albania - seen differently' photo exhibit.

Velaj pointed out one photo that showed an American flag and a 4th of July celebration. He told how they celebrate the 4th of July in Fier, Albania because of respect for America.
Albanian artist Fate Velaj



Another photo displayed the religious diversity and freedom in Albania.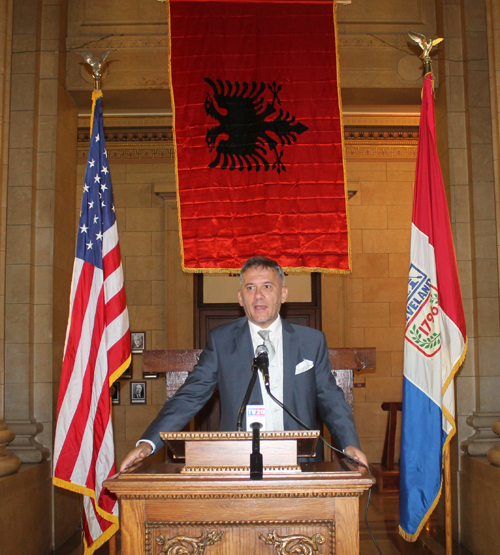 Fate Velaj



In his closing remarks, Velaj spoke about the important Sister City relationship between Fier Albania and Cleveland OH USA.



The delegation then met with Cleveland Mayor Frank Jackson in the Red Room and then the Mayor's office. Fate Velaj presented a photograph to Mayor Jackson and photos were taken.

Enjoy these other photos from the Albanian Delegation visit and Photo Exhibit.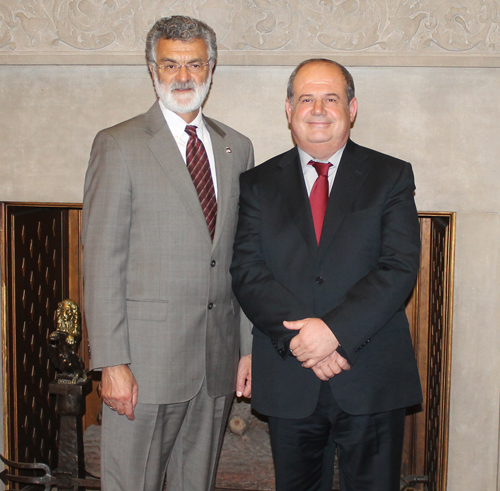 Cleveland Mayor Frank Jackson and Fier Mayor Baftjar Zeqaj


---


Cleveland Mayor Frank Jackson and artist Fate Velaj


---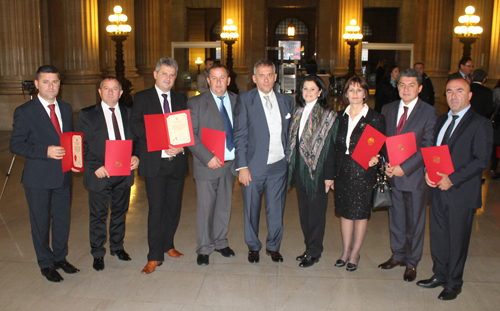 Albanian Delegation with Dona Brady


---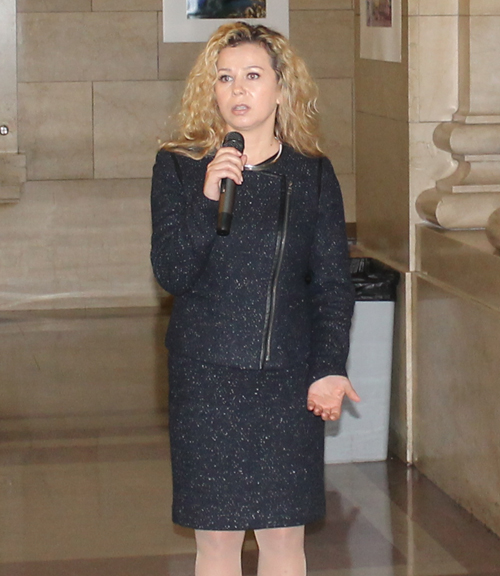 Anila Nicklos translating


---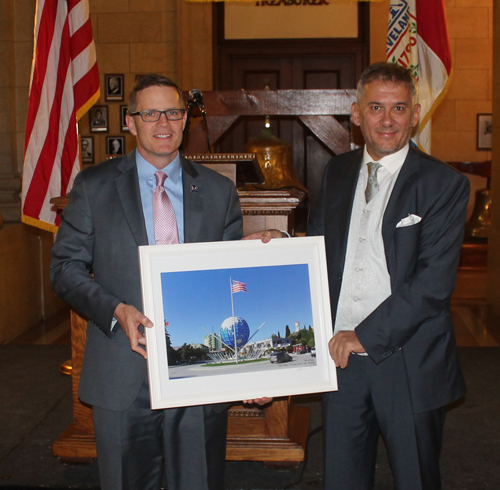 Cleveland City Council President Kevin Kelley and Fate Velaj


---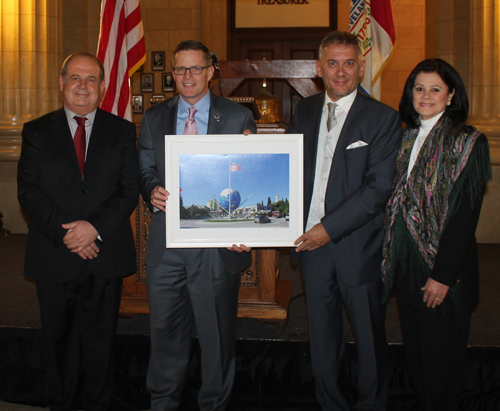 Fier Mayor Baftjar Zeqaj, Cleveland City Council President Kevin Kelley,
Fate Velaj and Councilwoman Dona Brady


---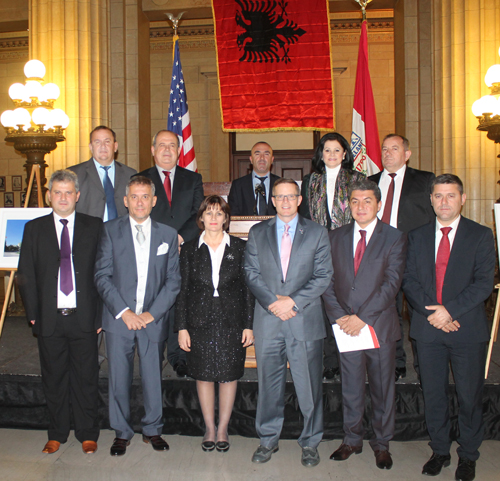 Albanian delegation with Cleveland City Council President Kevin Kelley
and Councilwoman Dona Brady


---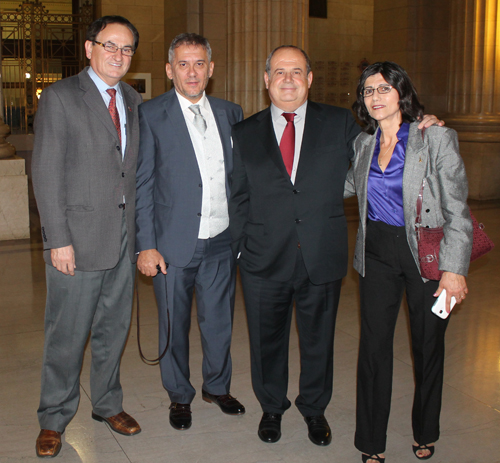 ---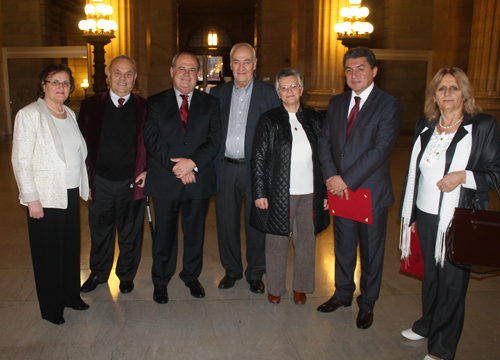 ---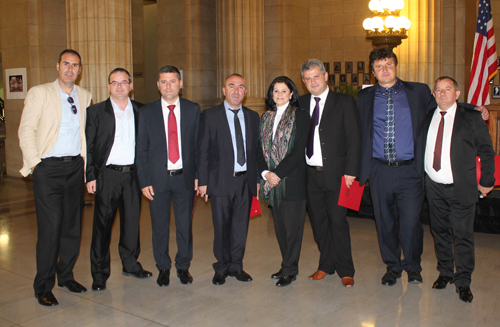 ---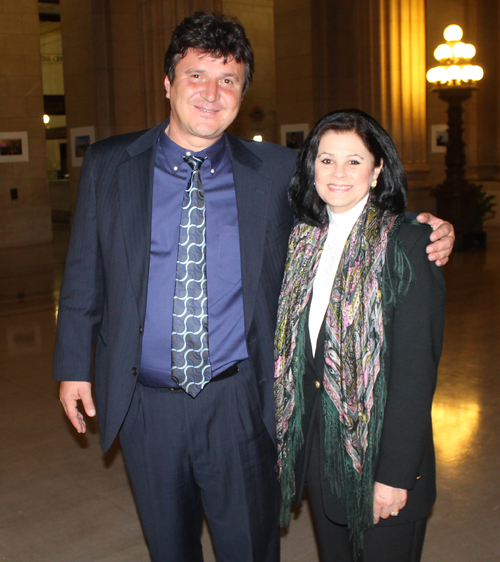 Ilir Shyte and Dona Brady


---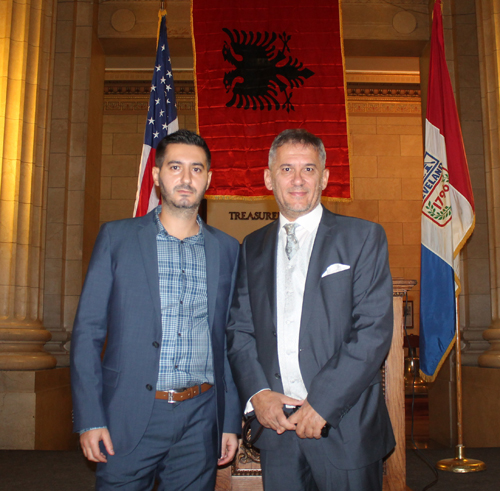 ---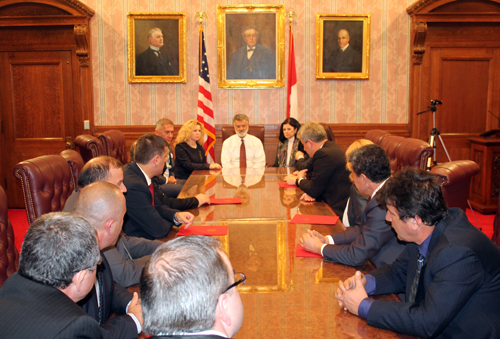 Albanian delegation in the Red Room with Mayor Jackson and Dona Brady


---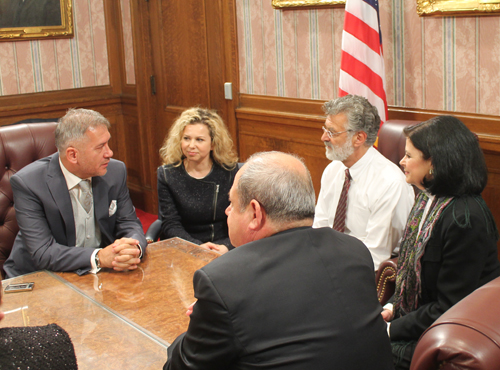 ---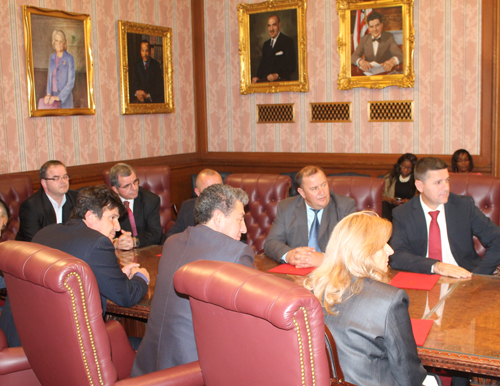 ---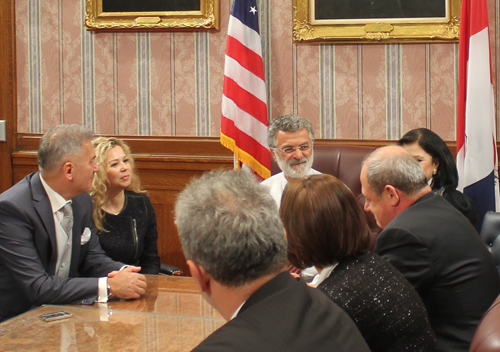 ---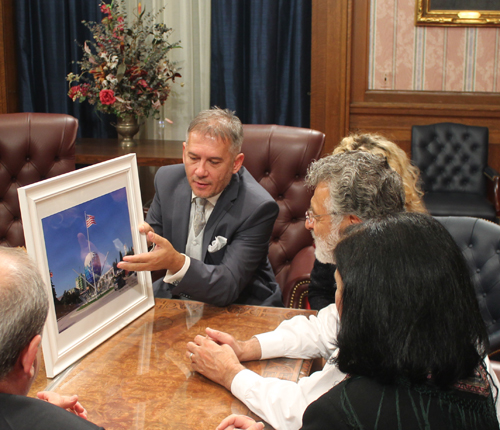 Artist Fate Velaj shows the photo to Mayor Jackson


---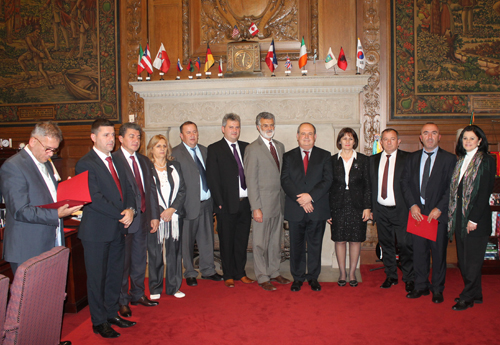 In the Mayor's Office


---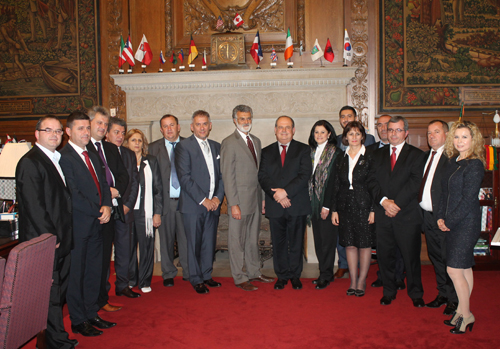 ---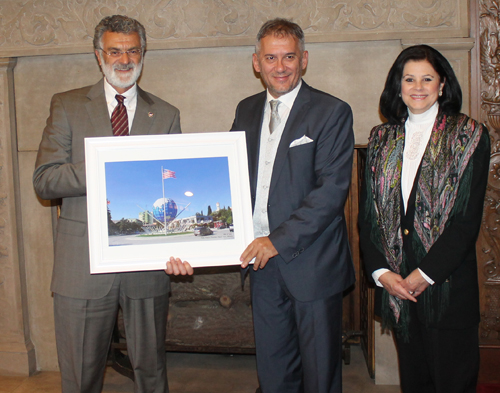 Mayor Jackson, Fate Velaj and Dona Brady


---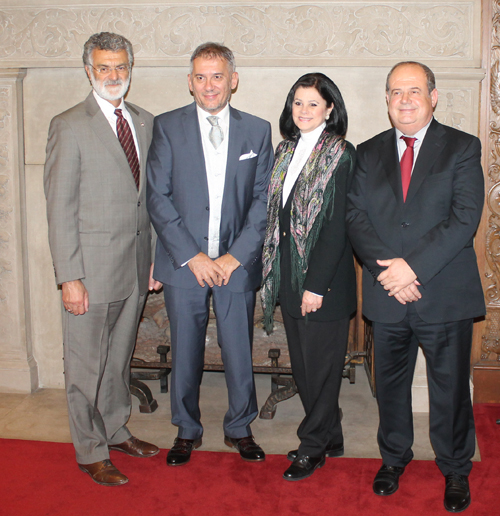 Mayor Jackson, Fate Velaj, Dona Brady and Mayor Zeqaj


---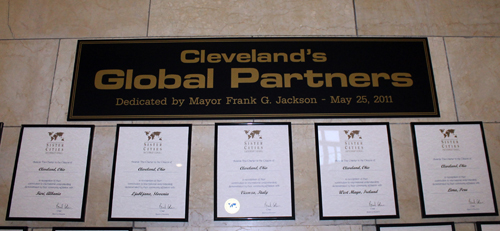 Cleveland's Sister Cities


---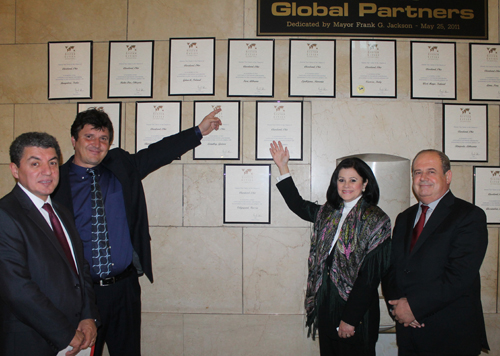 Fier and Cleveland - Sister Cities


---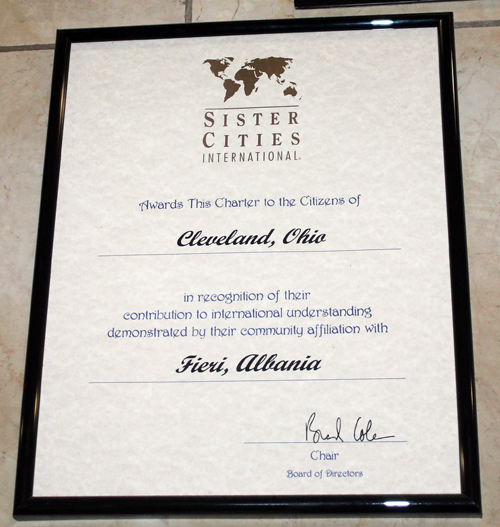 Fier and Cleveland - Sister Cities proclamation


---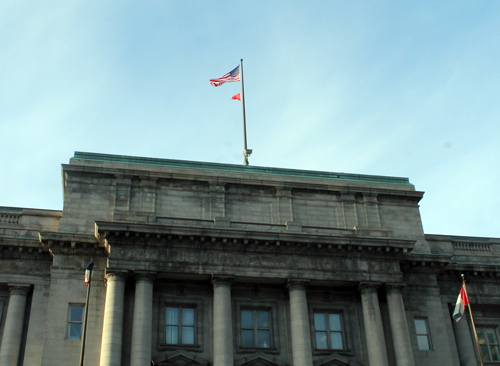 Flag of Albania flying over Cleveland City Hall


---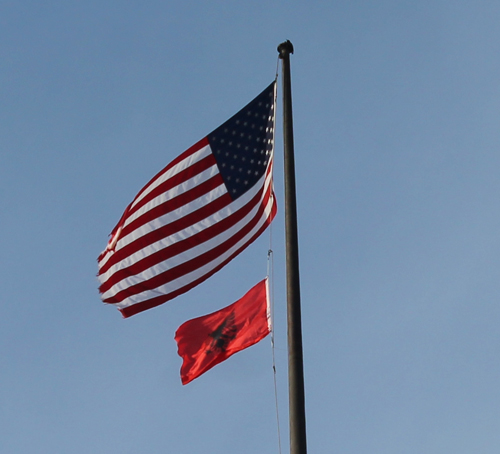 ---
Back to Top
Back to Cleveland Albanians