The 4th Annual Juneteenth Celebration was held in Cleveland Friday evening June 19, 2009 at the Cozad-Bates House and Saturday June 20, 2009 at the African American Cultural Gardens.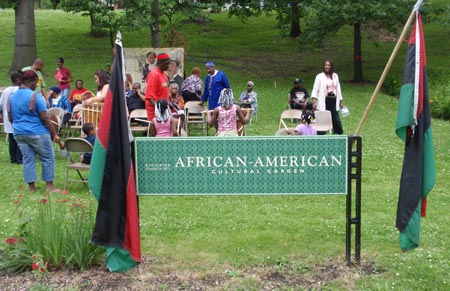 Juneteenth is also known as Freedom Day or Emancipation Day. Though the Emancipation Proclamation had been issued on September 22, 1862, with an effective date of January 1, 1863, it had minimal immediate effect on most slaves' day-to-day lives, particularly in Texas, which was almost entirely under Confederate control.
Juneteenth commemorates June 18 and 19, 1865. June 18 is the day Union General Gordon Granger and 2,000 federal troops arrived in Galveston, Texas, to take possession of the state and enforce the emancipation of its slaves. On June 19, 1865, legend has it while standing on the balcony of Galveston's Ashton Villa, Granger read the contents of "General Order No. 3":
"The people of Texas are informed that, in accordance with a proclamation from the Executive of the United States, all slaves are free. This involves an absolute equality of personal rights and rights of property between former masters and slaves, and the connection heretofore existing between them becomes that between employer and hired labor. The freedmen are advised to remain quietly at their present homes and work for wages. They are informed that they will not be allowed to collect at military posts and that they will not be supported in idleness either there or elsewhere."
Former slaves in Galveston rejoiced in the streets with jubilant celebrations and Juneteenth celebrations began in Texas the following year.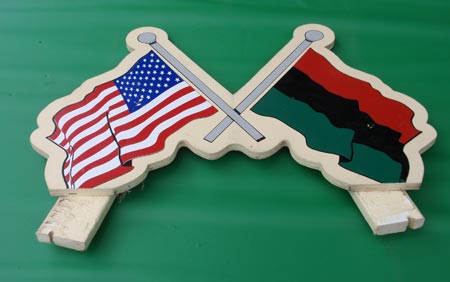 It has since spread to other states and communities.
The Friday evening celebration included a candlelight village at the Cozad-Bates House on East 115th and Mayfield. This historic house served as an Underground Railroad Station.
On Saturday, celebrations were held at the African American Cultural Gardens led by Dr. Eugene Jordan, president of the African American Garden Committee.
There were performances by young people, music and proclamations. Outstanding groups that serve the community such as Peace in the Hood and Discovery Center were on hand.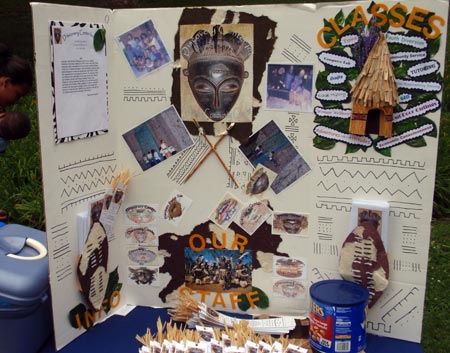 Discovery Center Display



In the video below, Dr. Eugene Jordan introduced Bill 'Silver B' Richards who got the crowd ready to hear Preston Bell explain what Juneteenth is all about.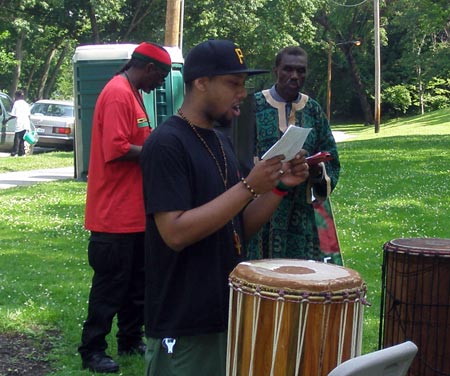 Preston Bell explains Juneteenth as Dr. Jordan looks on



It is common at Juneteenth celebrations to read from the Emancipation Proclamation. In the video below, a young woman named Danika read an excerpt from the Emancipation Proclamation.