Many cities held celebrations for Juneteenth. On Sunday June 18 we visited the 3rd annual event in South Euclid.
The City of South Euclid and Garfield Memorial Church hosted their 3rd annual Juneteenth Freedom Day Celebration on Sunday June 18, 2023. There were speeches, resource tables, food, games, family fun and more.
In these video highlights, South Euclid Mayor Georgine Welo welcomed the crowd and explained the celebration. Garfield Memorial Youth Pastor Tharon Eulinberg offered a prayer and then Mayor Welo and Councilwoman Chanell Elston told Dan Hanson about the importance of the event.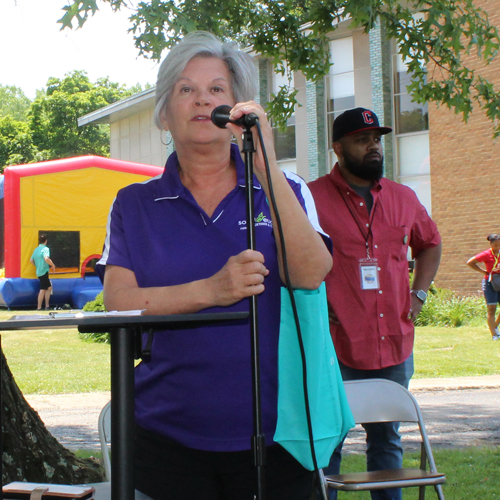 South Euclid Mayor Georgine Welo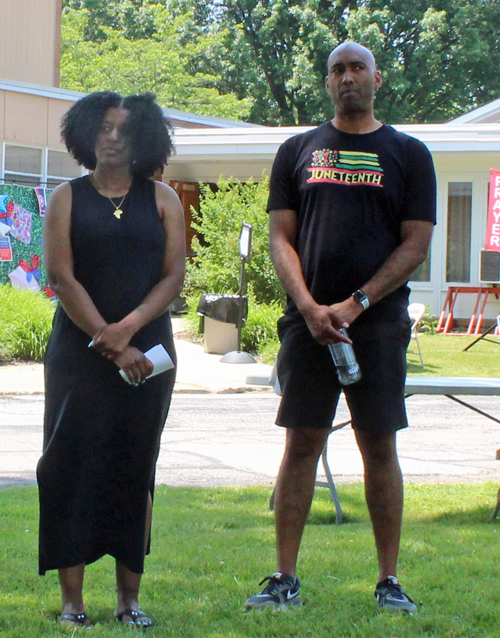 South Euclid Council Members Chanell Elston and Justin Tisdale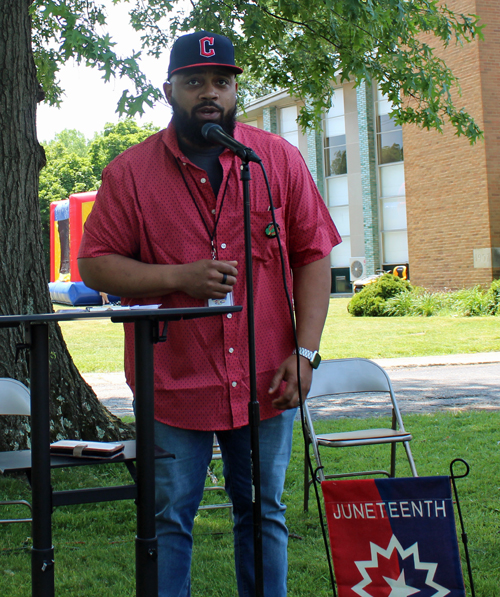 Tharon Eulinberg, Garfield Church Youth Pastor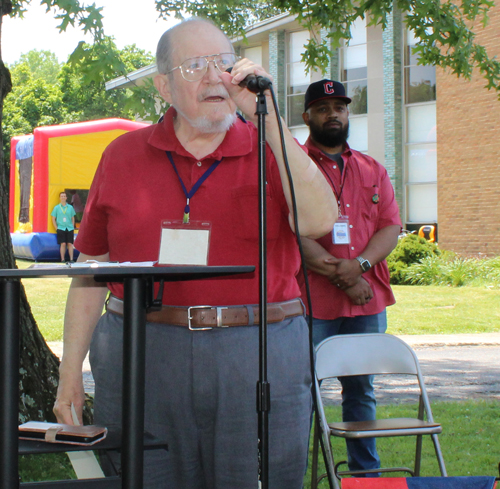 Poet Doc Jannings
Music was provided by DJ Lily and her Dad.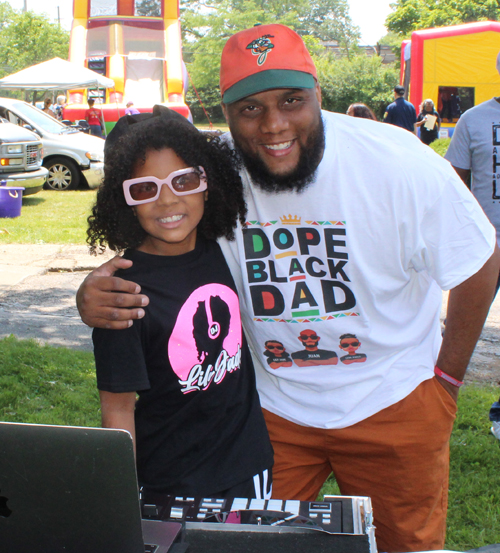 DJ Lily and her Dad



There were also several informative booths as well as shopping.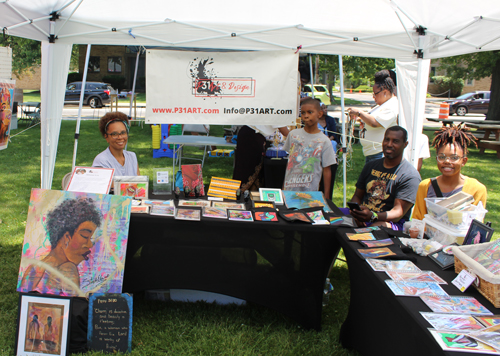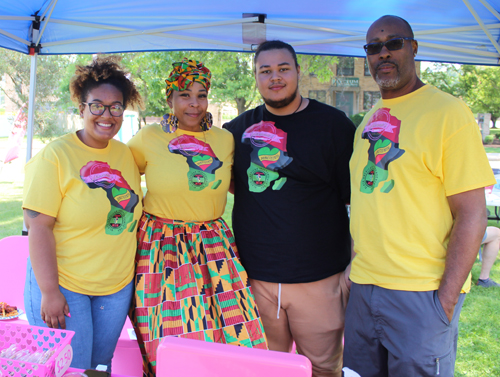 One of the interesting resource booths at the event was by a non-profit called 1,000 Ties.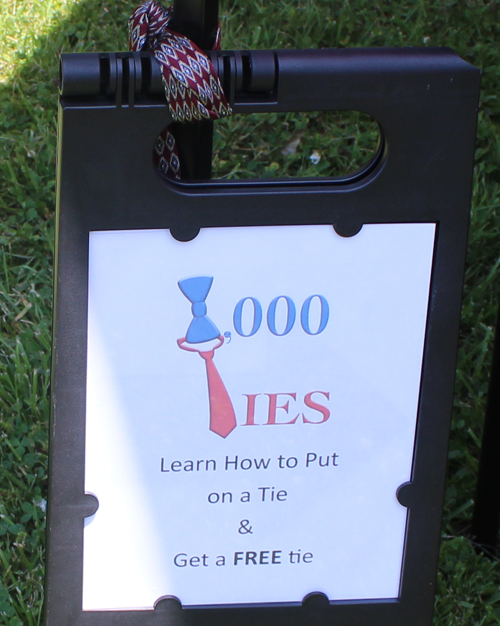 We spoke to Trayvon Porter, Youth Outreach Manager, of 1,000 Ties. 1,000 Ties aims to enhance the quality of life for youth by teaching them skills they can use for a lifetime. With the help of men from the community young men ages 10-19 in high poverty rate cities learn these skills. They will develop their confidence so that they can interview, network, and break the cycle of generational poverty starting with something as simple as a tie.

Watch the short video.




---
***
Want to learn about ethnic and cultural events in Cleveland such as this? Sign up for the free eNews and every Tuesday evening you will receive a free e-mail listing the next week's events. It's easy and free.

Select 'WEEKLY' when you fill out the form for the free weekly eNews.
***
---
Back to Top
Back to Cleveland African-Americans