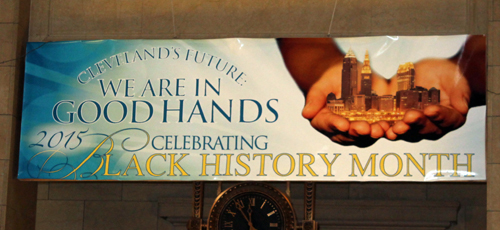 Members of the Underground Railroad Society, Coalition for a Better Life, dba Peace in the Hood and other community organizations marched outside of the Rotunda of Cleveland City Hall to see the African-American flag raised over Cleveland City Hall. This was the 41st annual Black History Month Flag Raising Ceremony at Cleveland City Hall.

Participants marched from inside City Hall outside to the steps.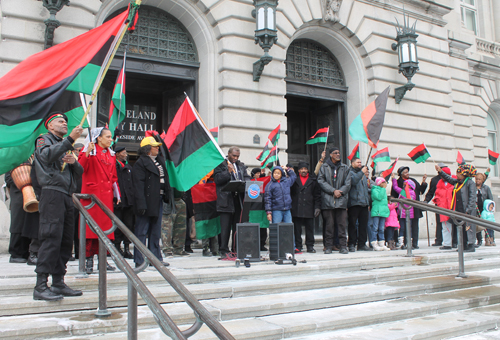 Then Dr. Eugene Jordan explained the significance of Black History Month which started as Negro History Week in 1926 by Dr. Carter G. Woodson.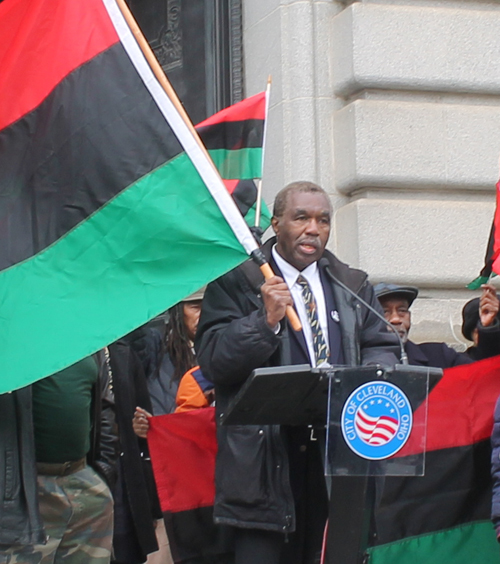 Dr. Eugene Jordan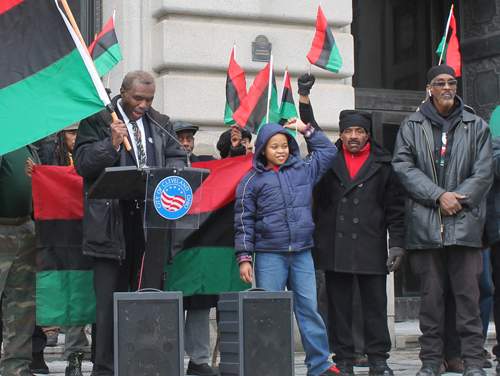 Khalid Samad of the Coalition for a Better Life DBA Peace in the Hood told about the history of the event and how it was started by Cleveland Mayor Carl B. Stokes. He believes this is the longest such flag raising in the country.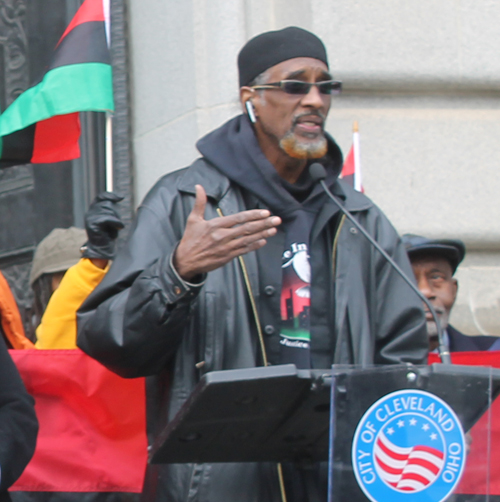 Khalid Samad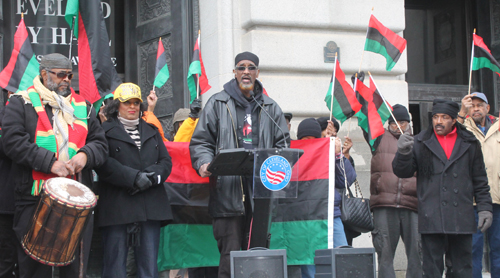 A representative of the Black Man Army in Cleveland said that education is the key and also the power for black people.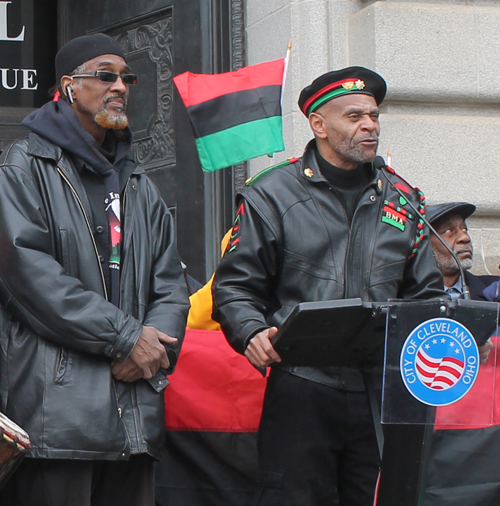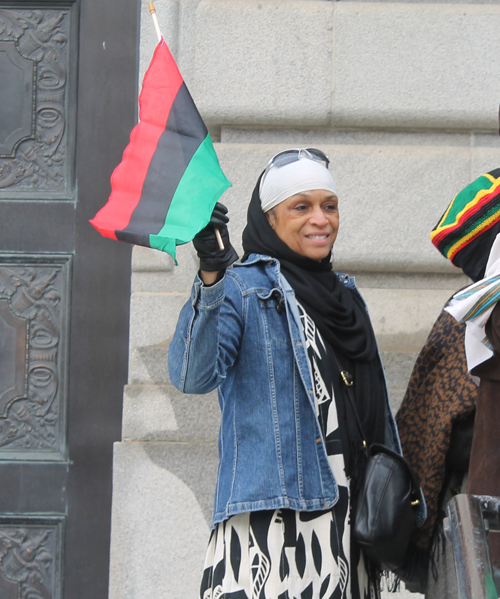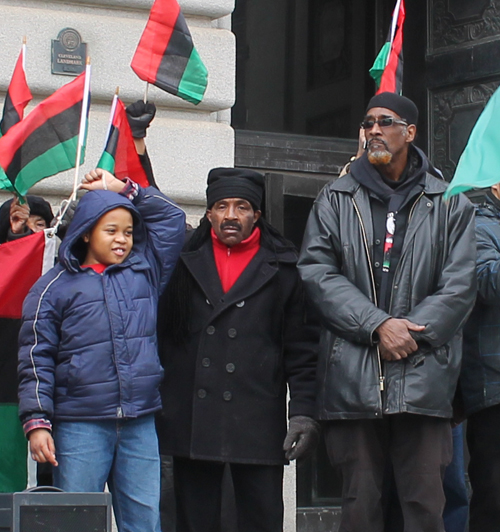 Then Khalid Samad spoke about Black on Black crime and introduced a mother who lost her son to violence all over a jacket.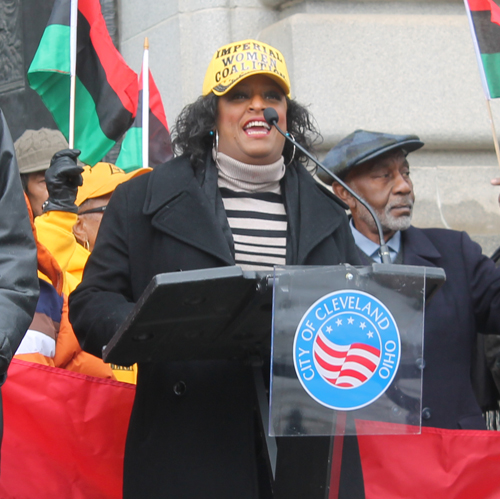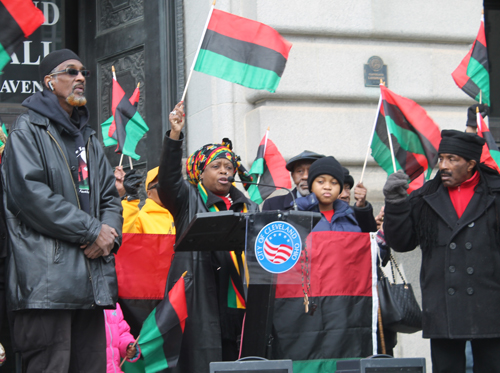 The flag was raised and participants saluted the African-American flag that was flying over Cleveland City Hall.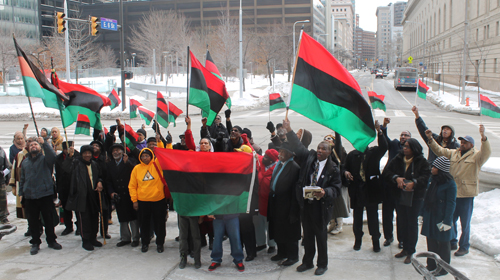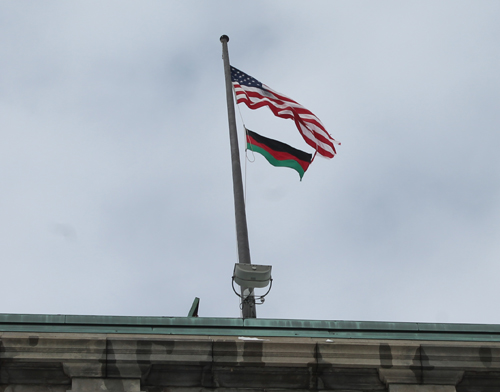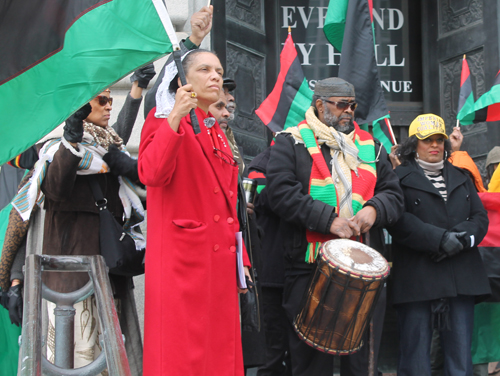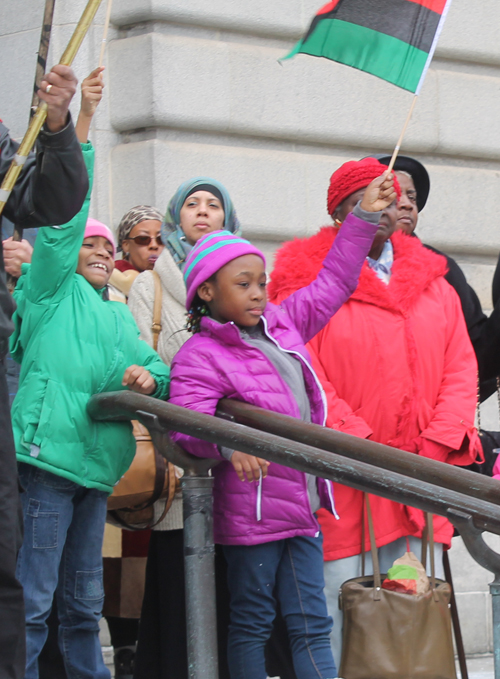 The crowd moved back inside for a program. The Hue People performed an a cappella version of Lift Every Voice and Sing by James Weldon Johnson. The song is often called the Black National Anthem.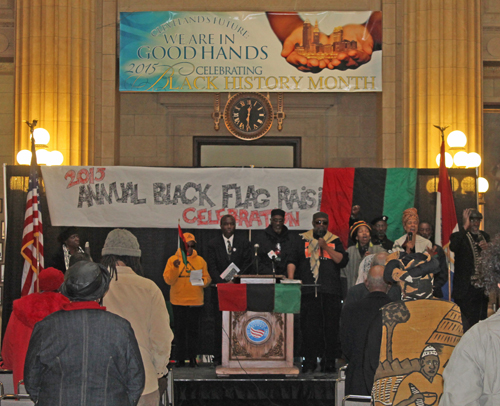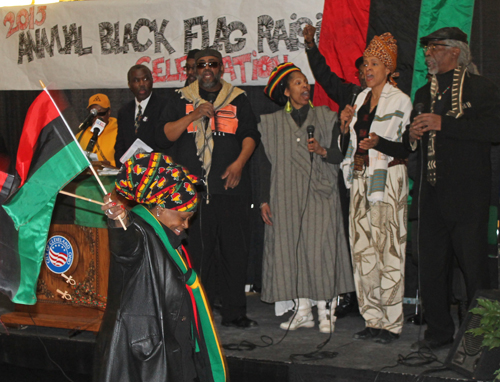 The Hue People also performed a song called Breath.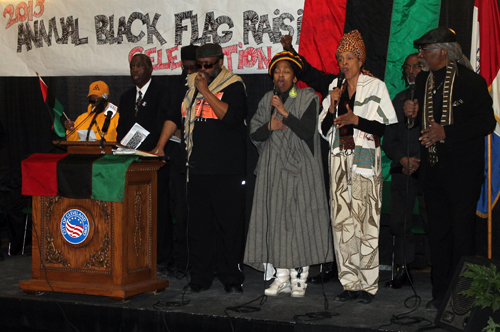 The Hue People
Opera singer William Clarence Marshall III started with the Negro spiritual Wade in the Water and merged in Joshua fit the battle of Jericho.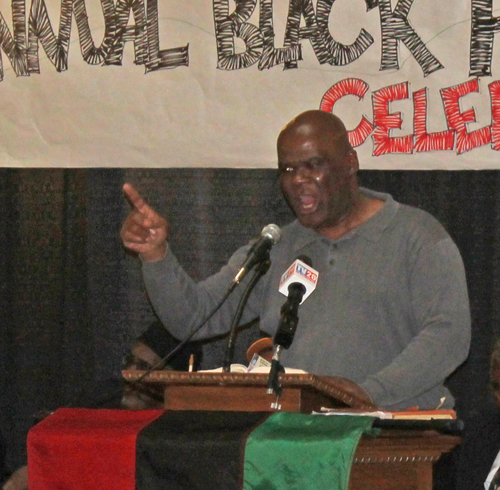 William Clarence Marshall III
He then sang No more auction block for me.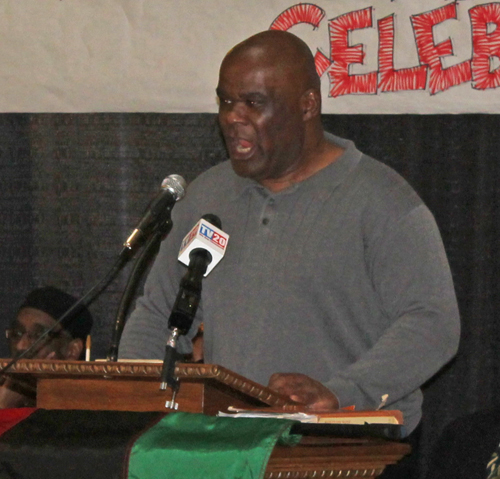 He also performed Go Down Moses.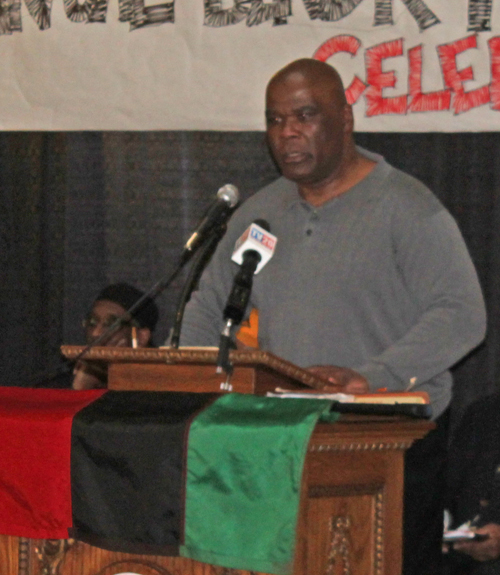 The event continued with inspirational and educational speeches.
***

Stay informed about the local African-American community by signing up for the free African-American eNews mailings. You can select other groups as well. It's easy and free. Fill out the form for the free African-American eNews.

***
If you can help identify someone in a photo, please let us know.


Leading the Invocation


---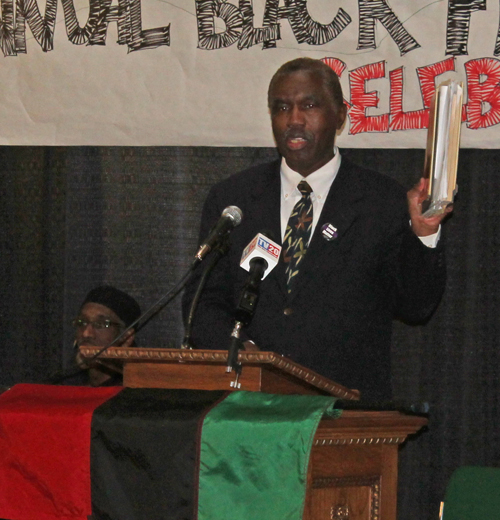 Dr. Eugene Jordan


---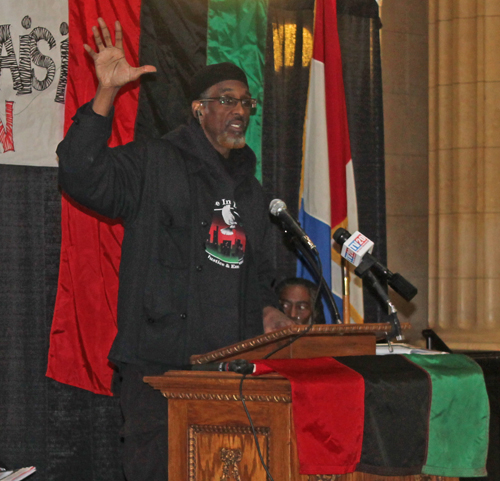 Khalid Samad


---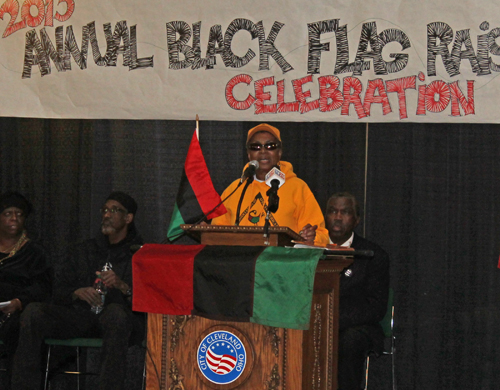 Telling about the African American Cultural Garden


---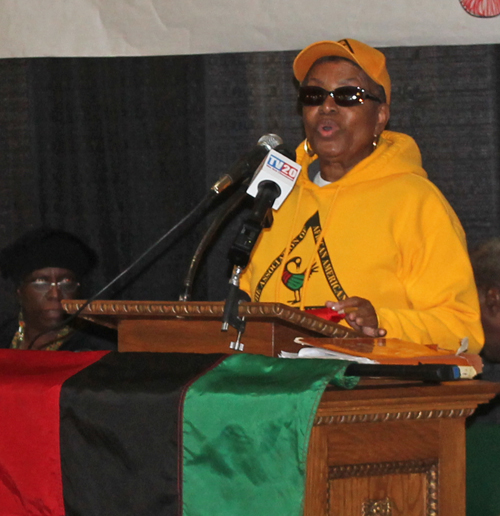 ---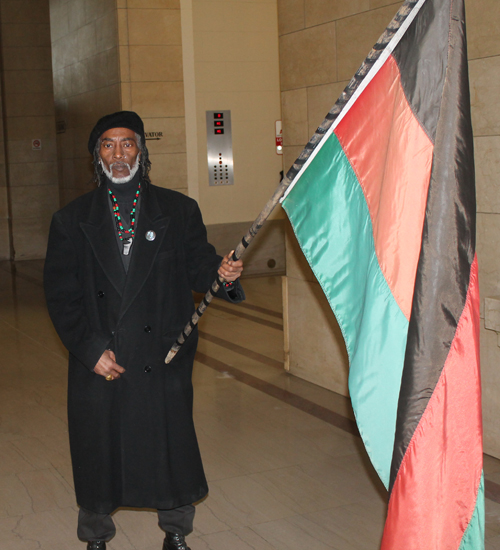 Akil Hashim


---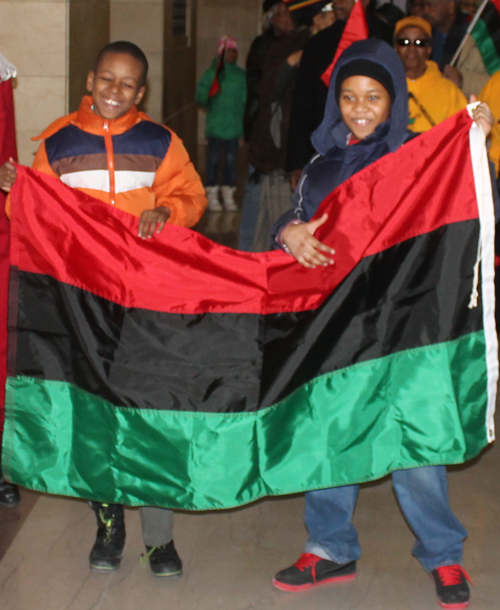 ---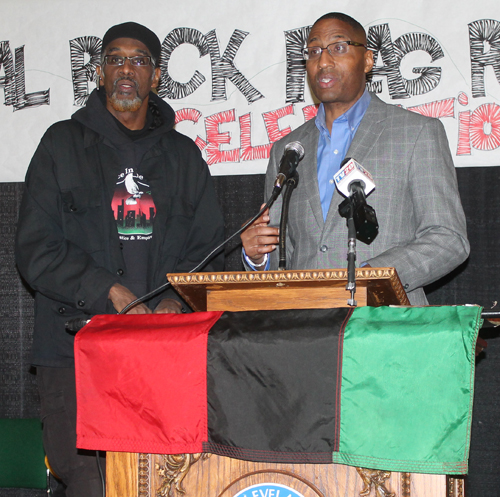 Khalid Samad and Zack Reed


---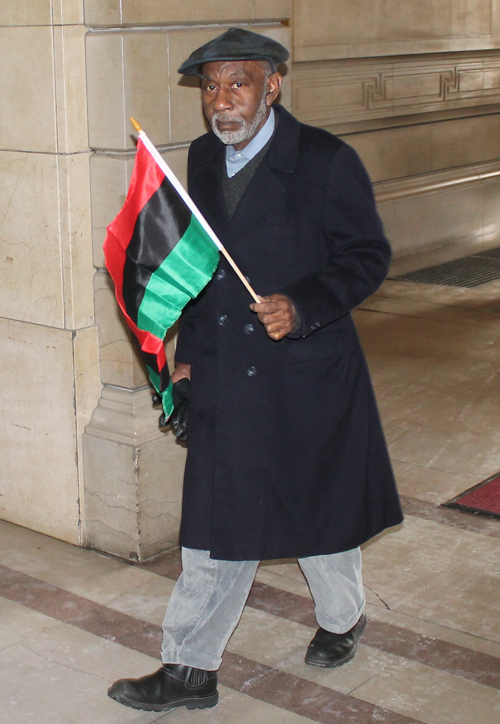 ---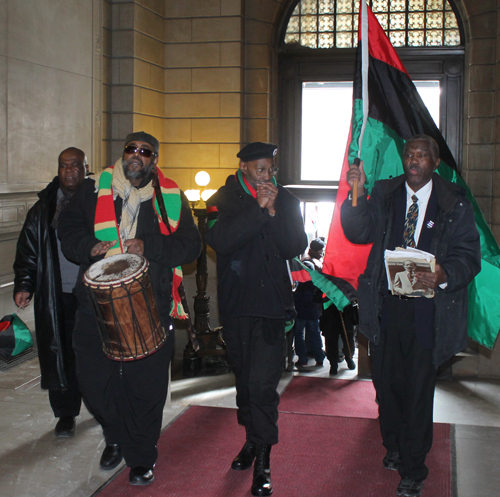 ---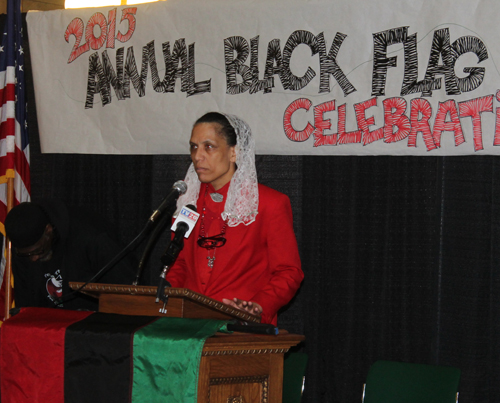 ---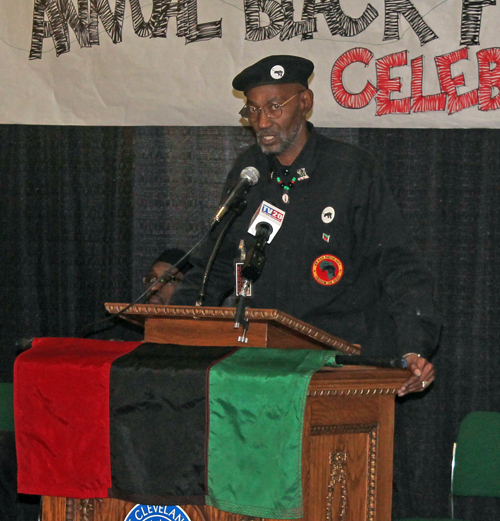 ---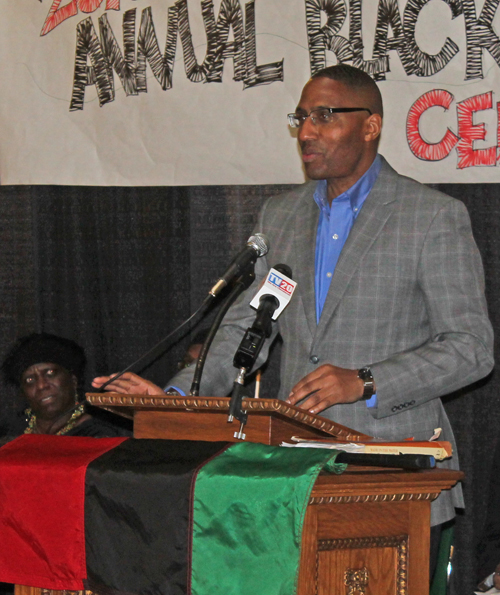 Cleveland Councilman Zack Reed


---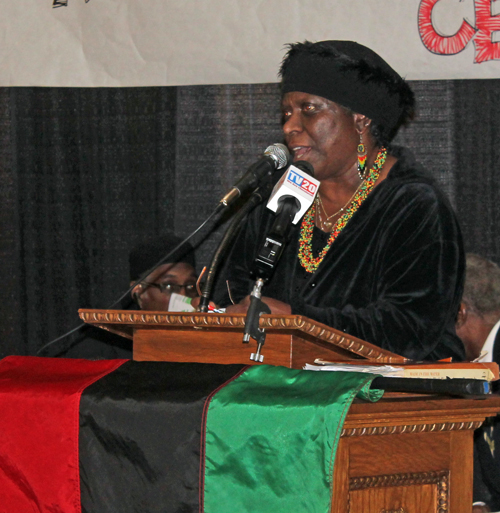 ---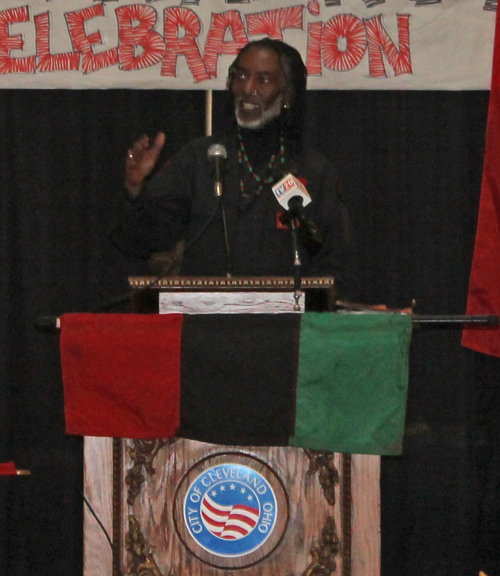 Akil Hashim


---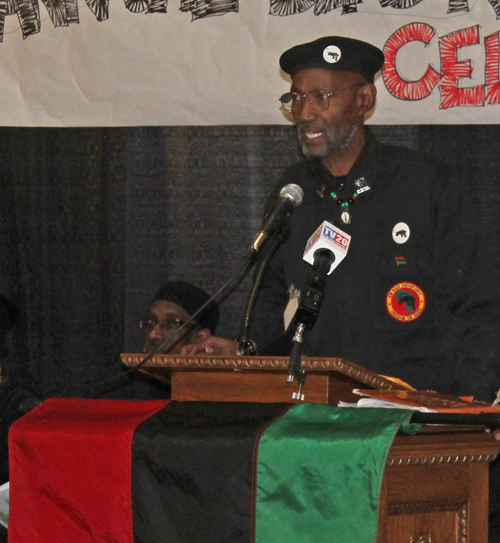 ---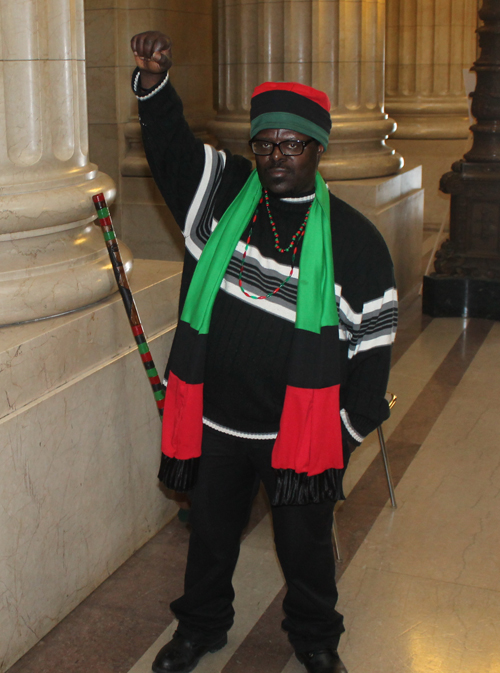 ---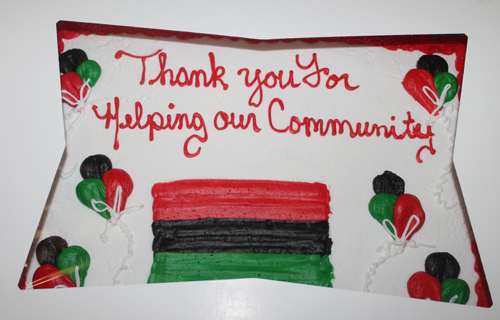 ---
Back to Top
Back to Cleveland African-Americans