Coalition for a Better Life, dba Peace in the Hood, is dedicated to Peace, Justice and Empowerment. Peace In The Hood is a youth violence, prevention, intervention and educational program that promotes personal responsibility, empowerment and self-sufficiency. They provide young people with structured activities from a holistic culturally specific perspective. This process will enable young adults to learn and implement the tools necessary to become productive citizens in society.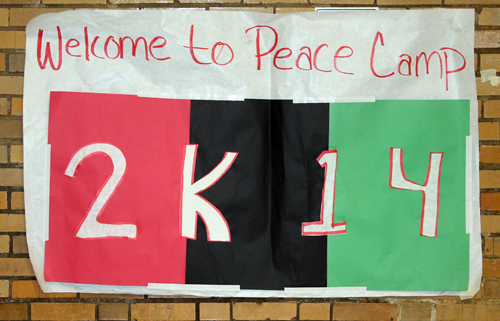 Peace Camp is an annual summer program that brings youth together to learn to focus on what they have in common-not their differences. They have come to learn their culture, their history, nonviolent crisis intervention and mediation and to be part of the solution instead of part of the problem.

The end of camp celebration took place on July 31, 2014.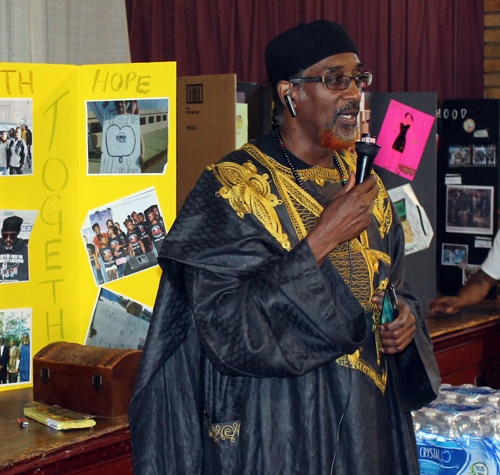 Khalid Samad



Khalid Samad began the celebration and welcomed the crowd to the end of Peace Camp 2014 in Cleveland. After an invocation from Pastor Larry White, the students marched into the hall and began the program.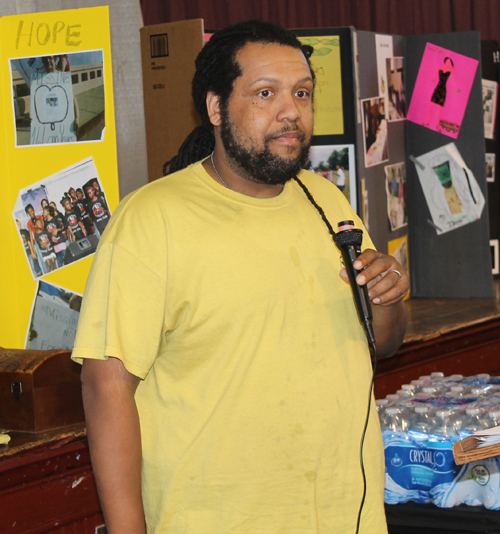 Pastor Larry White



Mistress of Ceremonies Kudushea Mack welcomed the crowd.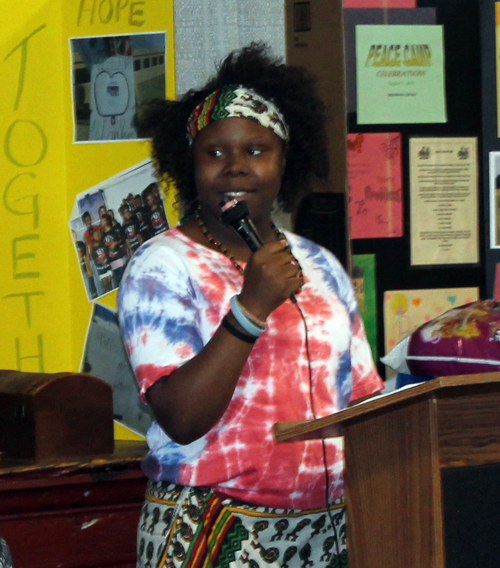 Kudushea Mack



She called on Te' Moni Ray who led the group in reciting African words such as Umoja (unity).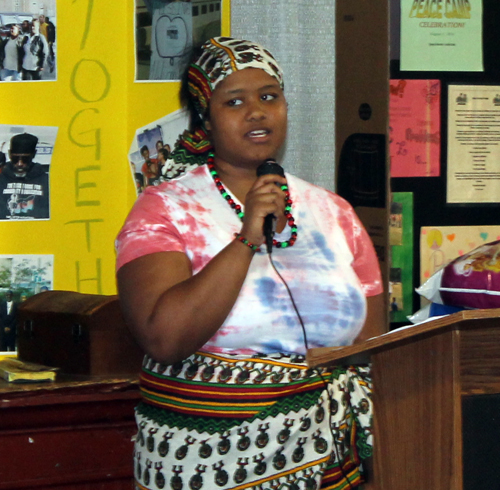 Te' Moni Ray



Some of the students came up and showed what they learned in languages such as Kiswahili, French and Spanish.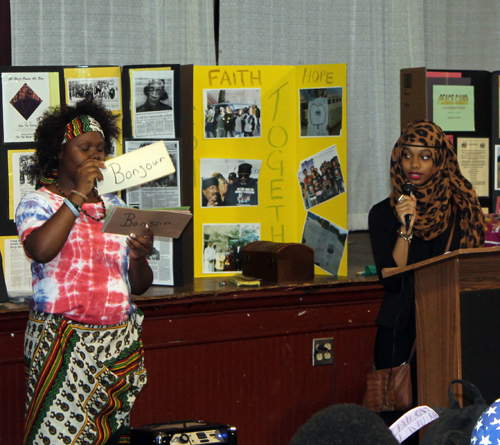 Foreign language demonstration at Peace Camp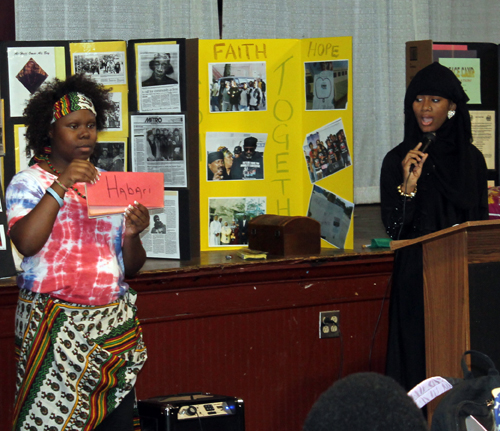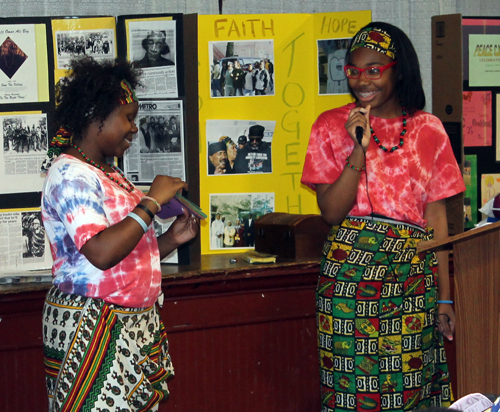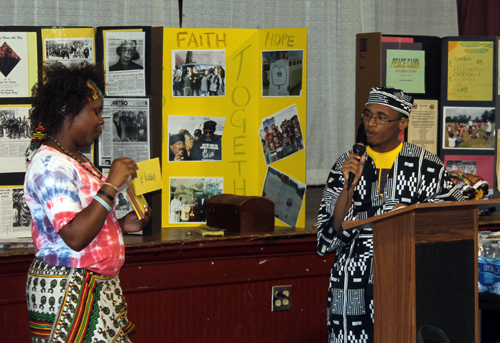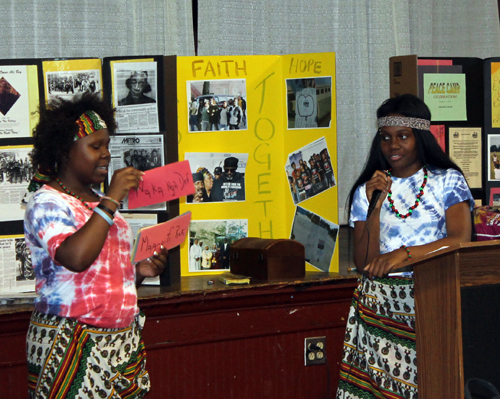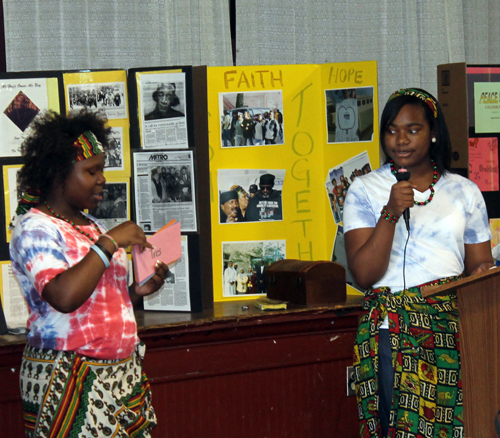 Marcia Ivory read empowering affirmations.



Pastor Larry White recited his poem Teddy Bear that talks about the block by block mentality of violence. What would the Teddy Bears say?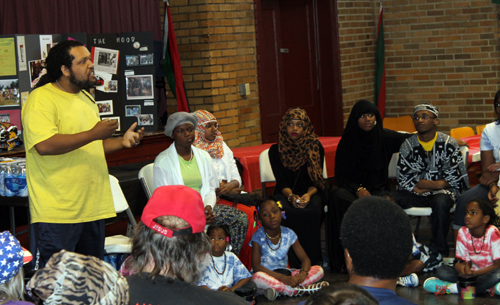 Pastor Larry White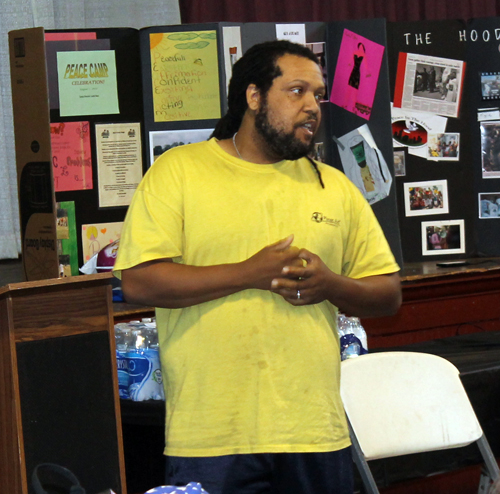 Mrs. McLinda White was also a volunteer at Peace Camp. After observing the 'raging hormones' among the teenagers she wrote this piece called 'To the girls who want to date my son'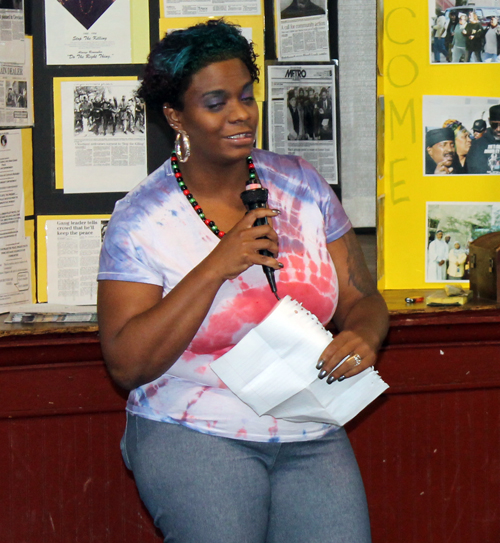 Mrs. McLinda White



Mrs. McLinda and Pastor Larry White told about their 6 year old saying 'All I want for my birthday is a big booty girl' from the 2 Chainz song featuring Kanye West. They explained that the song disrespects all women including their mother, sisters, aunts and other family members.


---
Page 2 of Peace Camp 2014
Page 3 of Peace Camp 2014
---
Back to Top
Back to Cleveland African-Americans