Everyday Heroes is an awards program created by Verizon to recognize modern day heroes who make a difference in their communities and who touch the lives of others.
True heroes are all around us. They inspire us by teaching, mentoring, breaking barriers and innovating to create a better tomorrow. Some have performed random acts of kindness. Some have dedicated their lives to serving their community and laying a foundation for others to succeed. But all of them have gone above and beyond to make a profound impact on others around them.
An outstanding group of Everyday Heroes were recognized at a ceremony at the Q. The 2013 winner was Laura Cowan who was a victim of extreme domestic violence but found a way to escape and save the lives of herself and her children. She now helps others by volunteering at Domestic Violence Centers.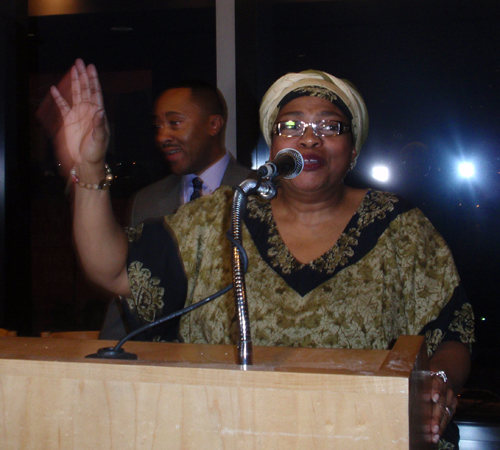 Laura Cowan



The runnerups were equally impressive.

Dan Davenport of Computers Assisting People (CAP) Inc. who believes that equal access to PC technology is something that everyone should have, regardless of economical status. He works hard every day to bridge the digital divide by working with organizations to bring computers to the disadvantaged, sometimes even paying for software licenses out of his own pocket.

"He visits low-income areas and sets up free computer labs, teaches skills to everyone from children to seniors and makes sure inner city people have some of the same opportunities to improve their lives with technology that others do," wrote his nominator Dan Hanson.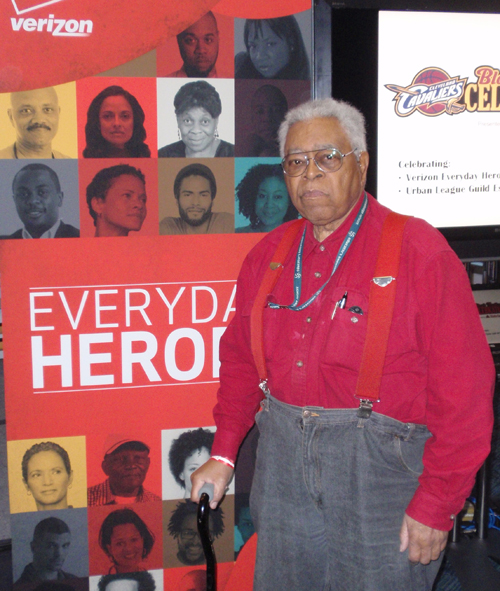 Dan Davenport



For the past five years, Debra Nunn has hosted monthly Girl Talk sessions on Saturday afternoons as a service to encourage pre-teen and teenage girls to make better decisions in their lives—whether related to conflict management, self-love, education or health issues. She is dedicated to empowering young girls to be their very best, and she's willing to use her time and resources to help guide them through difficult life challenges along the way.

Henry (Hank) Davis is a picture perfect example of taking a negative experience and turning it into a positive lesson. As such, he formed the non-profit organization ICONS to help underprivileged, at-risk youth and their families. "Through his work with ICONS, Hank works with over 1,000 at-risk youth and their families each year to provide programs to take the youth in a positive direction," wrote his nominator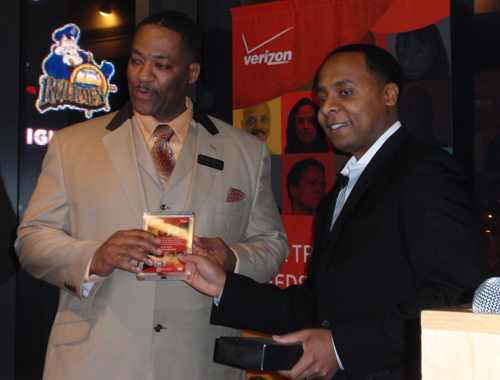 Hank Davis



Whenever violence shakes the lives of individuals within the Greater Cleveland area, Khalid Samad is there supporting and comforting those affected. But he has also made it his mission to help stop youth violence by teaching how to solve differences in safe, positive ways. He has been instrumental in gang truces and the observance of safe zones. Through the programs of Peace in the Hood, he shows youth alternatives to violence and helps them to develop positive methods of solving difference and negotiating conflict," wrote his nominator.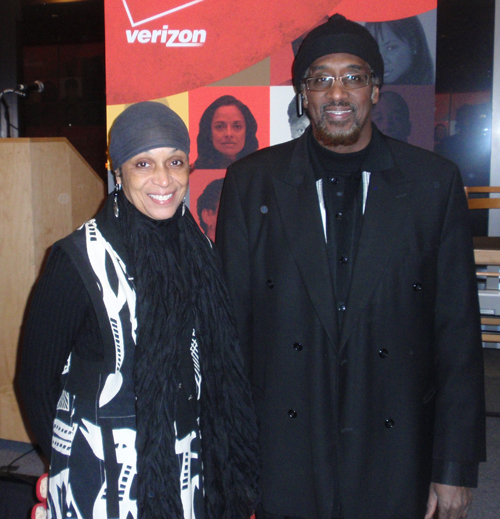 Raj Roberson and Khalid Samad



There are teachers, and there are life-changing teachers. Tequila Pennington-Calwise is definitely the latter. From making sure fees are paid for less fortunate students, to helping social development for girls in grades 6-8, she shows how teachers can make an impact beyond the classroom. "Mrs. Pennington-Calwise has bought countless meals, uniforms, boots, hair products, clothing, including coats for her students, even giving the coat off her own back just to make sure that nothing interferes with her students applying all their focus on their studies," wrote her nominator.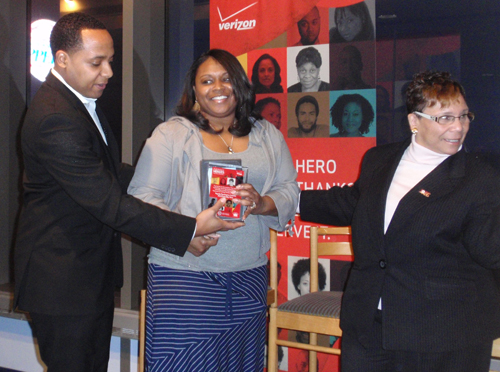 Tequila Pennington-Calwise



The recognition event at the Q featured speakers from the Urban league, Cleveland Cavaliers, Cleveland Commodores AFO, Verizon and 100 Black men of Greater Cleveland.

Enjoy these images from the event.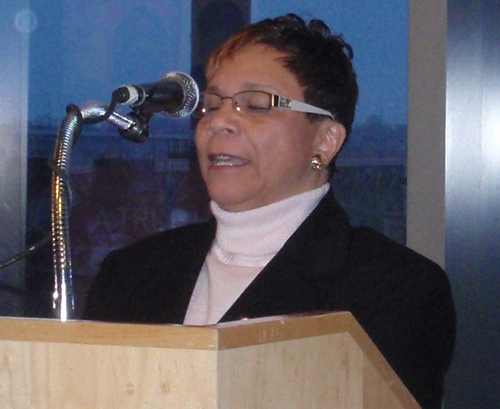 Marsha A. Mockabee, President and CEO,
Urban League of Greater Cleveland


---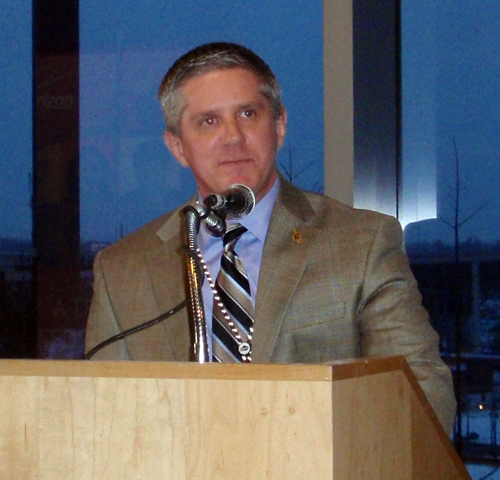 Kerry Bubolz, President, Cavaliers Business Operations


---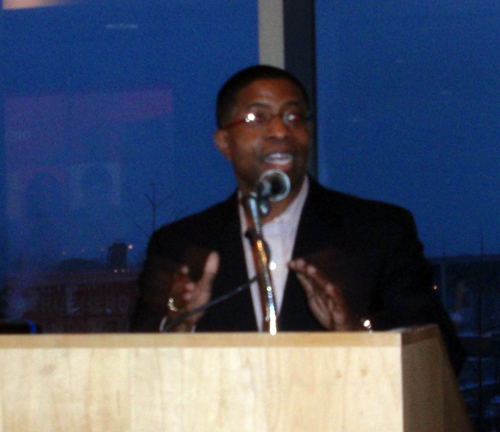 Kevin Perry, Agency Field Executive, Cleveland Commodores AFO,
A State Farm Insurance Company


---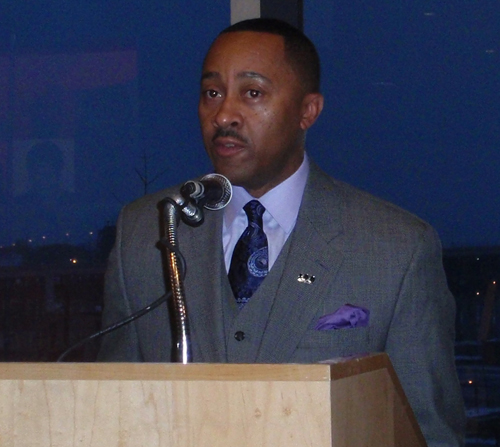 Terry Maynard, President, 100 Black Men


---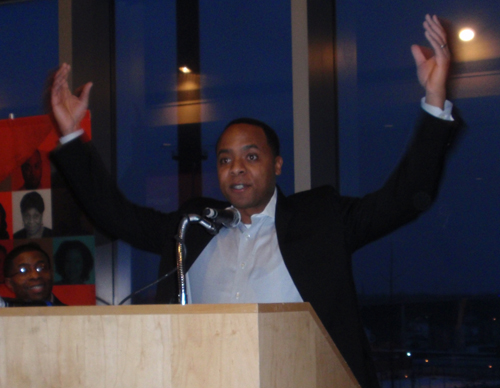 Travis Toliver, Verizon District Manager,
National Retail OH/PA/WV region


---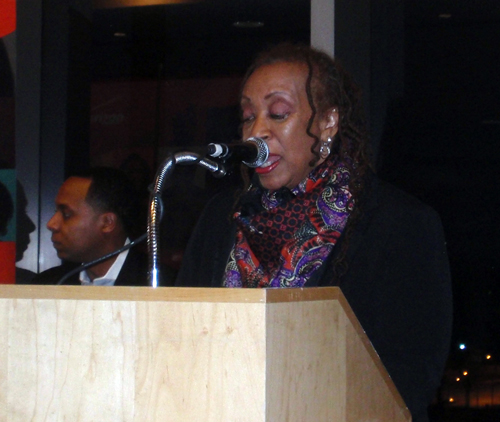 Patricia Triggs, Guild President,
Urban League of Greater Cleveland


---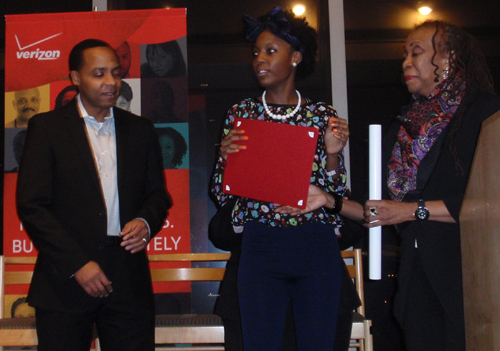 Urban League Guild Awards


---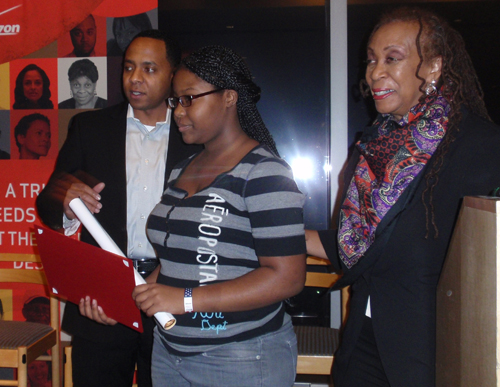 ---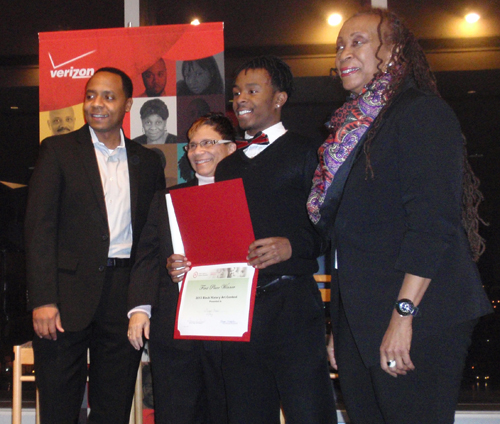 Urban League Guild Awards
---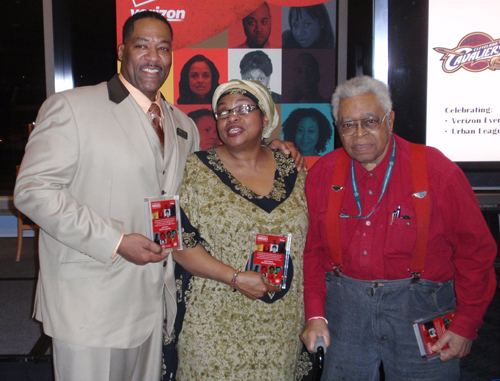 Everyday Heroes Hank Davis, Laura Cowan and Dan Davenport


---


CAP volunteers Henry Burney, Dan Davenport,
Dan Hanson and Mike Anderson


---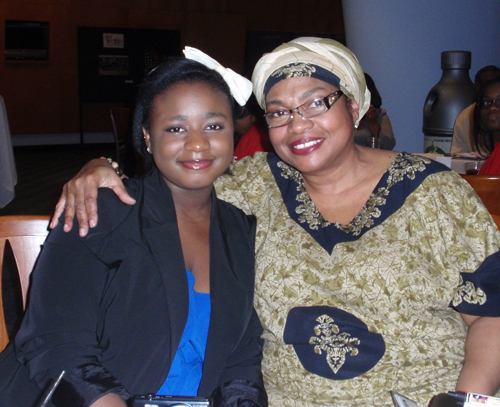 Laura Cowan and daughter


---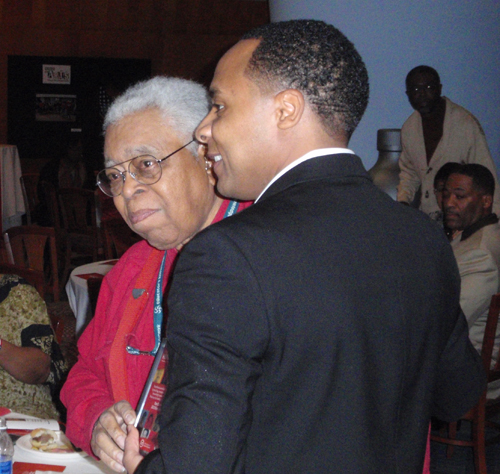 Dan Davenport receiving award


---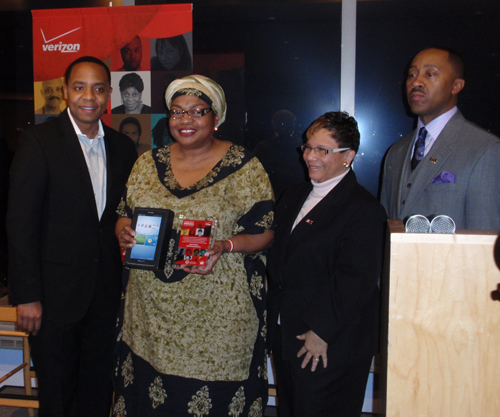 Laura Cowan receiving award


---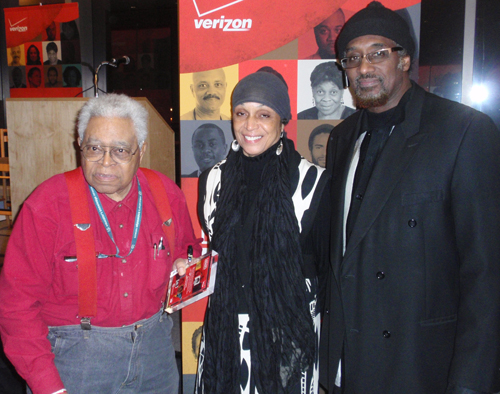 Dan Davenport, Raj Roberson and Khalid Samad


---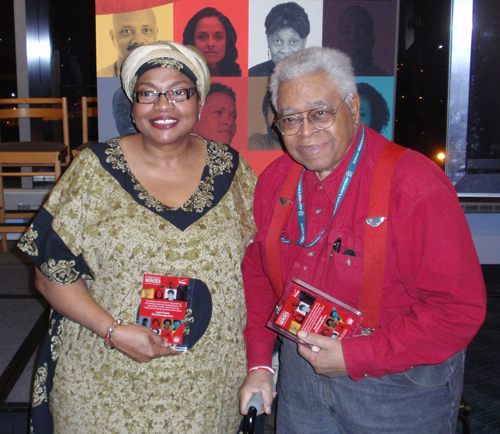 Everyday Heroes Laura Cowan and Dan Davenport


---
Back to Top
Back to Cleveland African-Americans