There is a monument to a great pioneer at the intersection of Prospect Ave. and Prospect Rd. in Cleveland.
Charles Young (March 12, 1864 - January 8, 1922) was the third African American graduate of West Point, the first black U.S. national park superintendent, first black military attaché, first black to achieve the rank of colonel, and highest-ranking black officer in the United States Army until his death in 1922.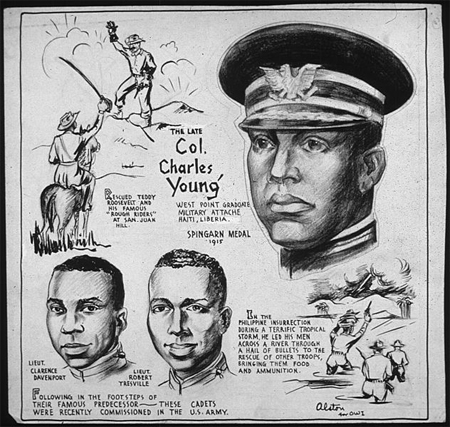 Charles Young was born in 1864 into slavery in May's Lick, Kentucky. He became a teacher and took a competitive examination for appointment as a cadet at United States Military Academy at West Point. He achieved the second highest score in the district in 1883, and after the primary candidate dropped out, Young reported to the academy in 1884.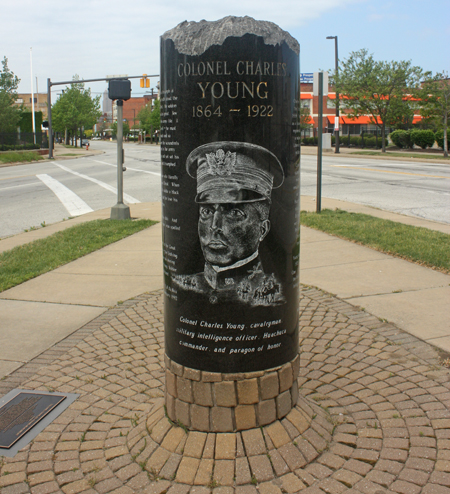 Colonel Charles Young monument in Cleveland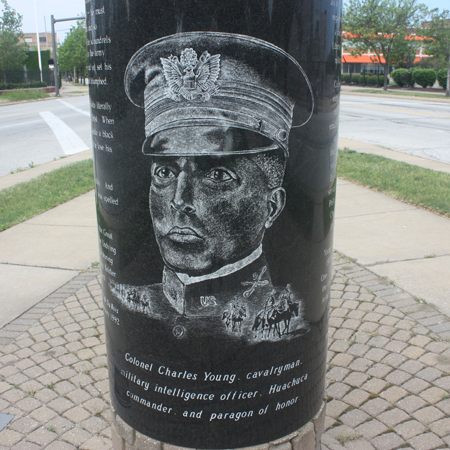 Young graduated with his commission as a second lieutenant in 1889, the third black man to do so at the time. He was first assigned to the Tenth U.S. Cavalry Regiment. Through a reassignment, he served first with the Ninth U.S. Cavalry Regiment, serving first in Nebraska. His subsequent service of 28 years was chiefly with black troops-the Ninth U.S. Cavalry and the Tenth U.S. Cavalry, black troops nicknamed the "Buffalo Soldiers" since the Indian Wars. The armed services were racially segregated until 1948, when President Harry S. Truman integrated them by Executive order.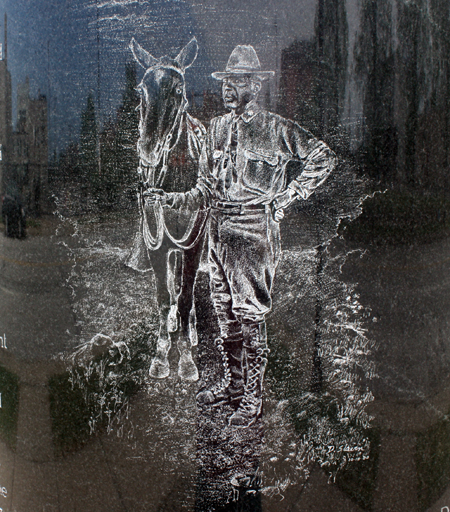 Buffalo Soldier Charles Young



Beginning in 1894 as a lieutenant, Young was assigned to Wilberforce College in Ohio, a historically black college (HBCU), to lead the new military sciences department. As a professor for four years, he was one of a number of outstanding men on the staff, including W.E.B. Du Bois.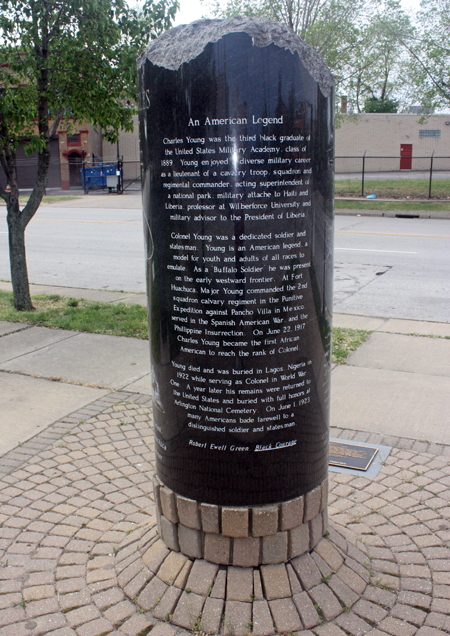 In 1903, Young served as captain of a black company at the Presidio of San Francisco. When appointed acting superintendent of Sequoia and General Grant national parks, he was the first black superintendent of a national park.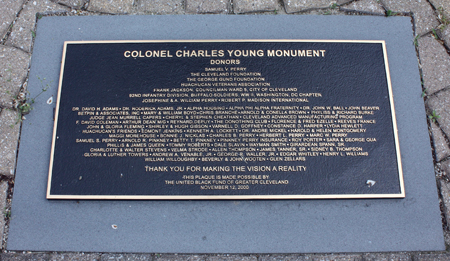 In 1916, then Major Young commanded the 2nd squadron of the 10th United States Cavalry in Mexico. While leading a cavalry pistol charge against Pancho Villa's forces at Agua Caliente he routed the opposing forces without losing a single man. His swift action saved the wounded General Beltran and his men of the 13th Cavalry squadron, who had been outflanked. Because of his exceptional leadership of the 10th Cavalry in the Mexican theater of war, Young was promoted to Lieutenant Colonel in September 1916.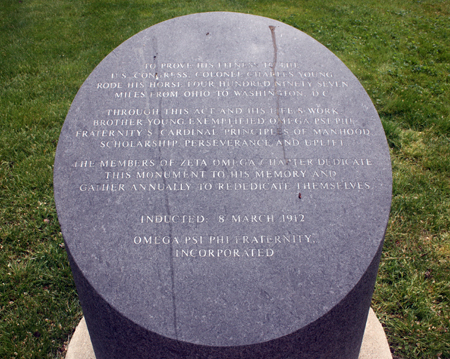 He was the first African American to achieve the rank of colonel in the US Army.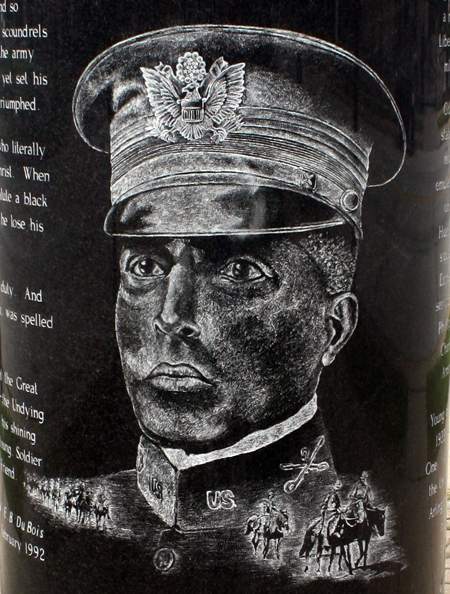 ---
Back to Top
Back to Cleveland African-Americans