Carter Godwin Woodson (December 19, 1875 – April 3, 1950)was an African-American historian, author, journalist and the founder of the Association for the Study of African American Life and History. Woodson was one of the first scholars to study African American history. A founder of Journal of Negro History (now titled The Journal of African-American History), Dr. Woodson has been cited as the father of black history.
Family members of Dr. Woodson, including the oldest living member of the family, were honored at the African-American Festival in Cleveland.
Cleveland Mayor Frank G. Jackson proclaimed June 11, 2012 as Carter G. Woodson Day in Cleveland and gave a certificate to Thelma Woodson Phillips, the oldest living member of the Woodson family.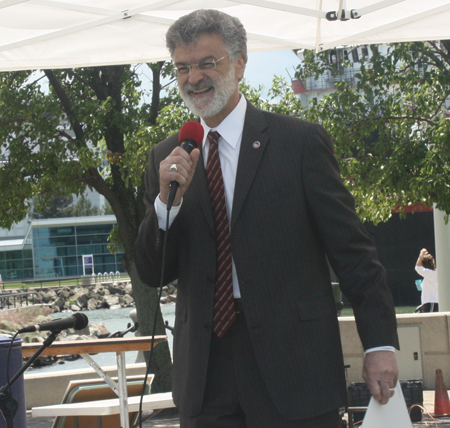 Cleveland Mayor Frank G. Jackson


---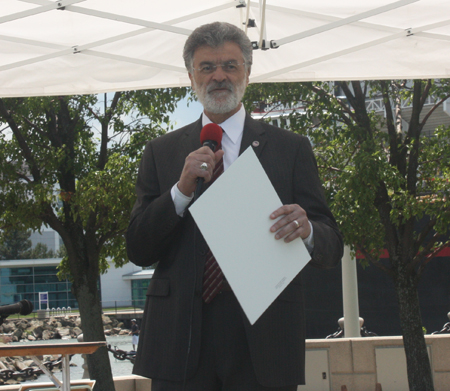 ---
---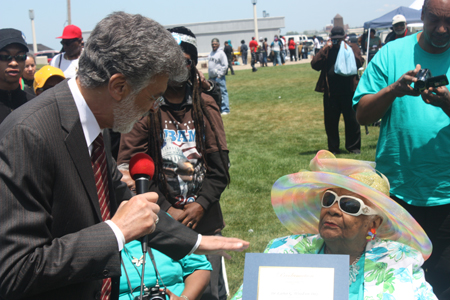 Cleveland Mayor Frank G. Jackson and Thelma Woodson Phillips


---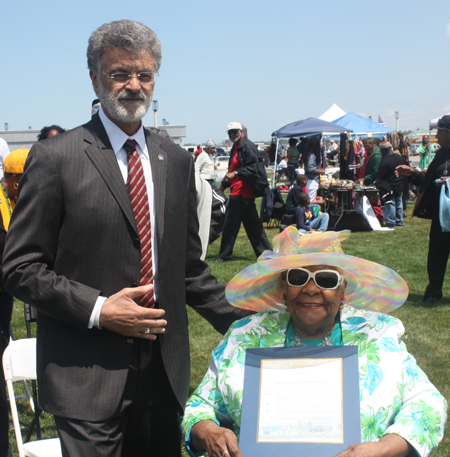 ---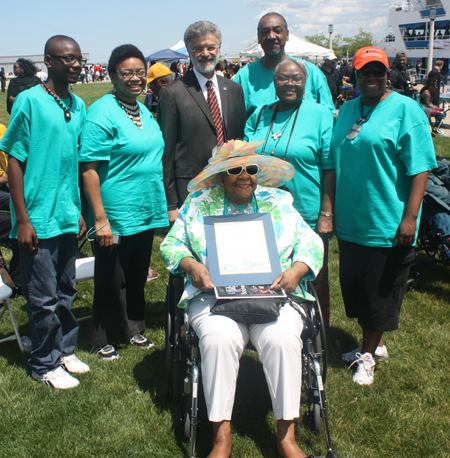 Cleveland Mayor Frank G. Jackson and Woodson family members


---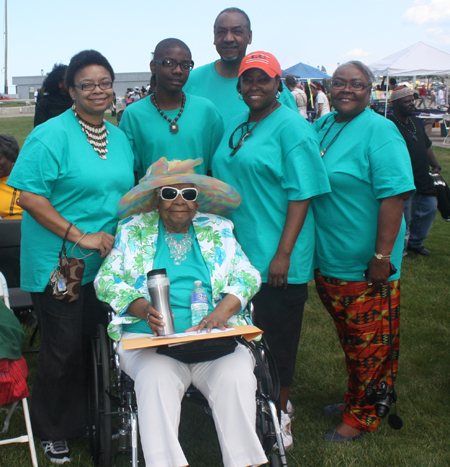 Carter G. Woodson family members


---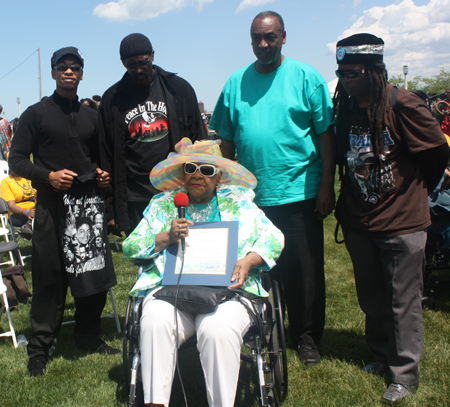 Thelma Woodson Phillips


---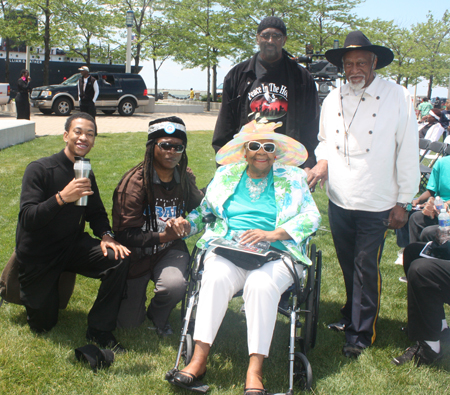 Thelma Woodson Phillips and admirers


---
African-American Parade
Drummers at the Festival
More from the 2012 Festival
---
---
Back to Top
Back to Cleveland African-Americans