A small but enthusiastic group met at the African-American Garden on Sunday June 19, 2011 to celebrate Juneteenth and discuss the future of the Garden.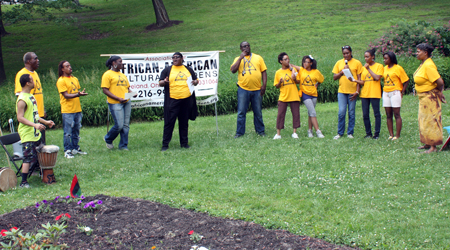 The group began by singing a verse of Lift Every Voice and Sing.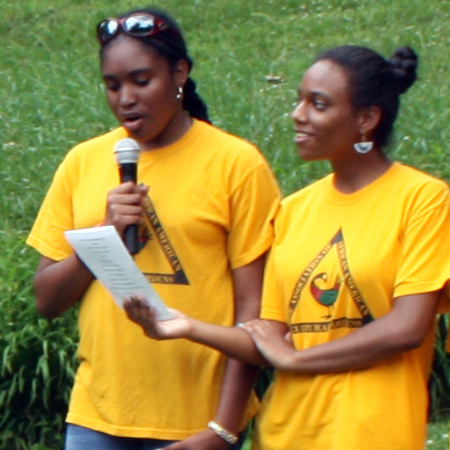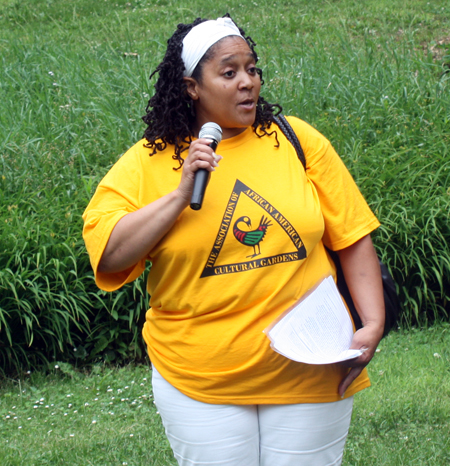 ---
President Abraham Lincoln issued the Emancipation Proclamation on September 22, 1862, with an effective date of January 1, 1863 but in parts of the South, slavery continued. Juneteenth commemorates June 18 and 19, 1865. June 18 is the day Union General Gordon Granger and 2,000 federal troops arrived in Galveston, Texas, to take possession of the state and enforce the emancipation of its slaves.

On June 19, 1865, legend has it while standing on the balcony of Galveston's Ashton Villa, Granger read the contents of "General Order No. 3" part of which says:

"The people of Texas are informed that, in accordance with a proclamation from the Executive of the United States, all slaves are free. This involves an absolute equality of personal rights and rights of property between former masters and slaves, and the connection heretofore existing between them becomes that between employer and hired labor."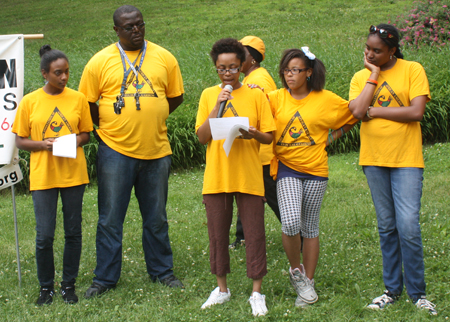 Timia Reed reads the history of Juneteenth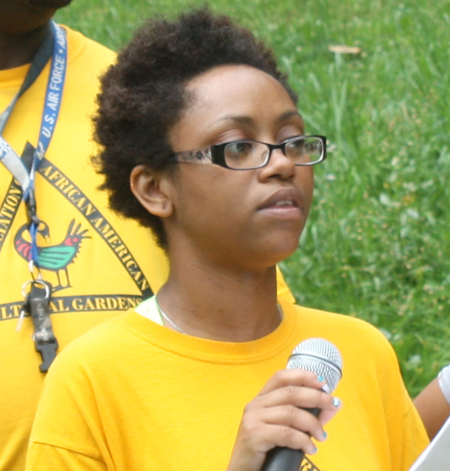 Durotimi Troy recited, and the crowd repeated, Oath to our Ancestors by Pastor Ray Hagins.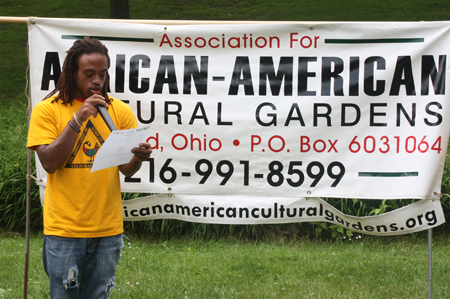 Durotimi Troy





BeLynda Washington, president of the African-American Garden Association, gave an update on the Garden's progress. A fund raiser will be held August 21 in the Greenhouse. Ground breaking is planned for December.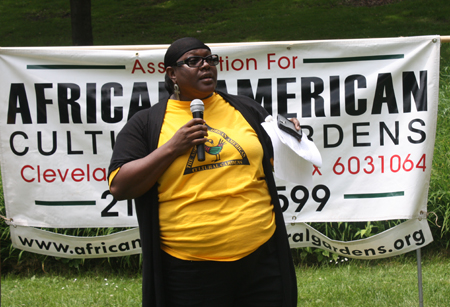 BeLynda Washington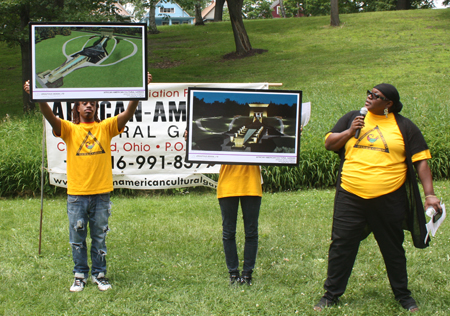 Plans for the African-American Garden
---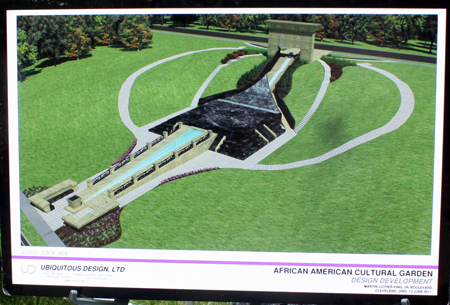 ---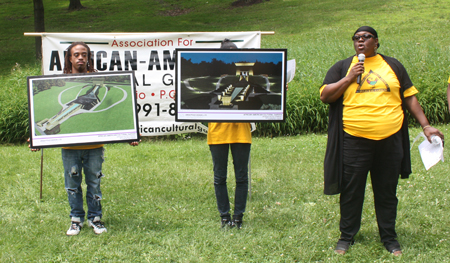 ---
Dr Eugene Jordan told about the 54th Cavalry in the Civil War, an all-Black unit that was willing to fight for free. He also sang part of the '1000 Strong' song.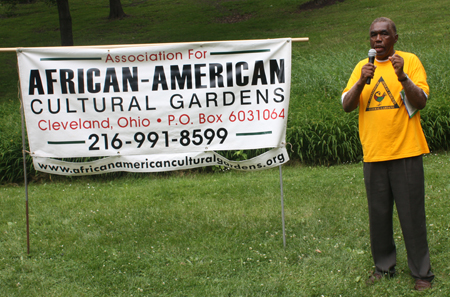 Dr Eugene Jordan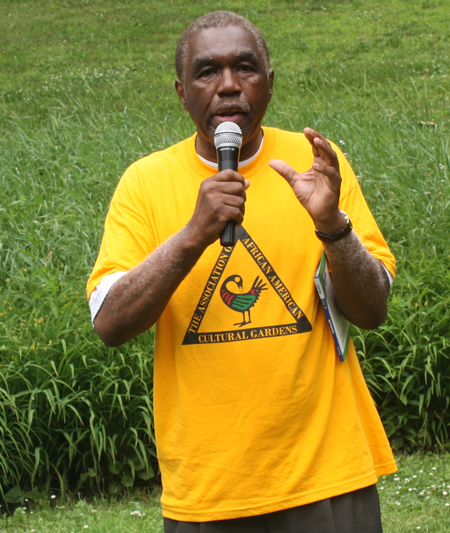 ---
Congratulations to the volunteers of the African-American Garden.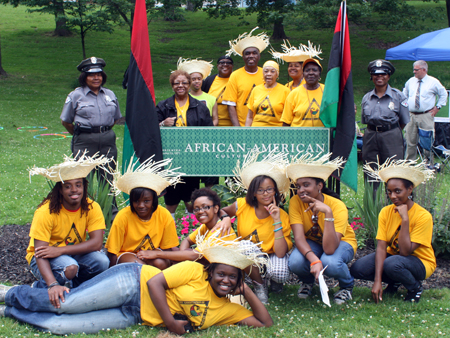 ---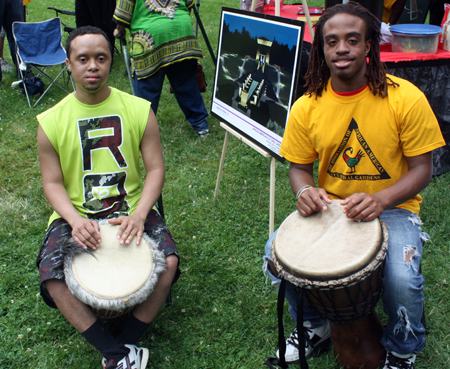 Keeping the Beat


---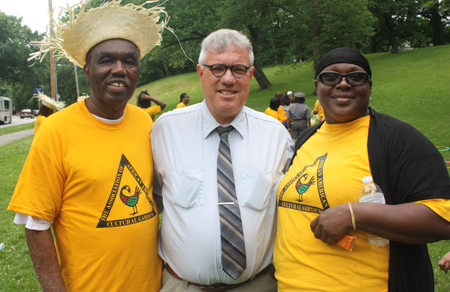 Dr Eugene Jordan, Michael Patterson and BeLynda Washington


---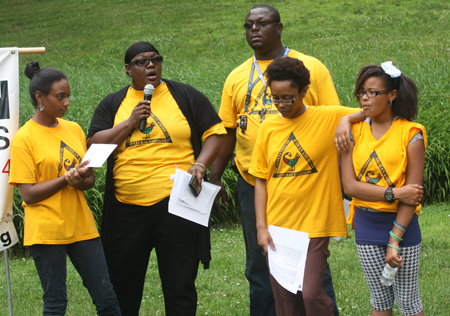 ---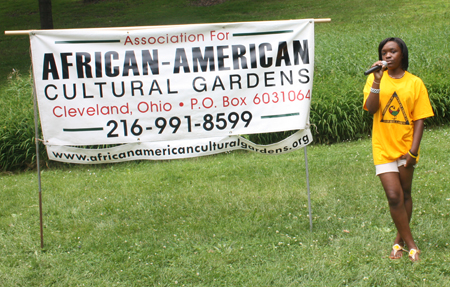 ---


Garden volunteers Timia Redd and Trinity Rolling
---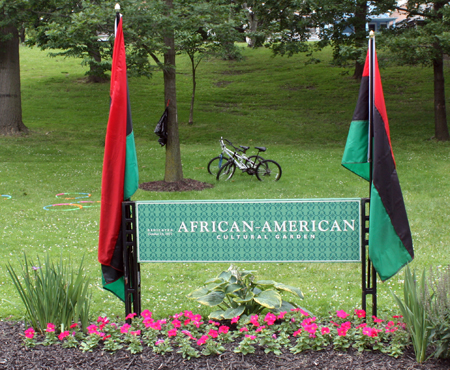 ---
Back to Top
Back to Cleveland African-Americans